For over three decades, Vanna White has been a household name, famous as the co-host and letter turner of the iconic NBC game show Wheel of Fortune. The talented and beautiful television personality is also an actress with several TV series and films to her credit. Since making her Wheel of Fortune debut in 1982, she has become one of the most recognizable faces in the American entertainment industry. From appearing in magazines to making appearances on various television series and even to writing, let's explore Vanna White's life and career journey and how she has been going strong after so many years in the industry.
Early Life
Vanna White was born Vanna Marie Angel on February 18, 1957, in South Carolina. She is the daughter of Joan Marie and Miguel Angel Rosich. She is of mixed ethnicity as her father was of Puerto Rican-Croatian descent. Vanna's parents later got divorced and her mother remarried Herbert Stackley White Jr, who was a successful real estate broker. Vanna was adopted by her stepfather, which explains the origin of her last name 'White'. After high school, Vanna White moved to Atlanta, Georgia and enrolled in a fashion school. She later relocated to Los Angeles in 1979 in pursuit of her acting dreams.
Career Rise
White's acting career began in 1980, with minor roles in movies like Gypsy Angels (1980), as well as Looker and Graduation Day in the following year. She kicked off her television career in 1982 as a co-host and a letter turner with the NBC game show Wheel of Fortune, after being selected from about 200 applicants. Vanna was picked to co-host the game show alongside Vicki McCarty and Summer Bartholomew after the former Wheel Of Fortune hostess, Susan Stafford left the position.
Soon after Vanna joined the show, it gained tremendous popularity in the following years such that in one year, it attracted 30 million viewers and grossed $100 million and has since continued to gain new heights. Given the popularity Vanna brought to the show via her talent and charisma, she was later given a permanent position on the game show.
Vanna's popularity increased over the years and further earned her more lucrative acting roles. In 1988, she played the role of Venus in the movie Goddess of Love. She also made brief appearances in episodes of various films and shows such as 227 and The A-Team both in 1986, Simon and Simon (1987), Super Mario Bros. Super Show (1989), L.A. Law (1990), Married…With Children (1993), Naked Gun 33⅓: The Final Insult, Full House and Double Dragon, all in 1994, Just Shoot Me (2000) and The King of Queens (2001). She has also been a voice over for animated TV series such as The Real Story of Twinkle Twinkle Little Star and Captain Planet and the Planeteers both released in the early 1990's.
See Also: Wendy Williams Husband, Son, Family, Body Measurements, Is She A Man?
Vanna White is also an author. In 1987, she published her biography Vanna Speaks which was a best seller.
Her Salary / Net Worth 
From modelling to TV hosting, acting and writing, Vanna has had a successful career. In 1993, Vanna White was awarded the sum of $403,000 in damages after she sued Samsung Electronics America for allegedly violating her personal rights by depicting the likeness of her image as a robot in one of their advertisements.
Her fame as a favourite TV face has earned her various lucrative endorsement deals. Vanna's popularity as a letter-turner on Wheel of Fortune grew so much that her fans coined her a phenomenal name – 'Vannamania'. Most of her wealth was made as a host for Wheel of Fortune where she currently earns $8 million as an annual salary. Her net worth is estimated at $40 million.
Vanna White who is estimated to clap around 600 times per show was named 'TV's most frequent clapper' in the 1992 Guinness Book of World Records. In 2006, she was honoured with a Star on the Walk of Fame.
Is Vanna White Married? Who Are Her Husband & Children?
Though Vanna White has had a successful career, her personal life hasn't been without hitches. The Wheel of Fortune star has suffered several tragedies ranging from the sudden death of her fiance to a miscarriage, divorce and then a broken engagement.
In the 1980s, Vanna dated Chippendale dancer and actor John Gibson but he tragically died in a plane crash in 1986. Thereafter, she married restaurateur George Santo Pietro in 1990. Though Vanna suffered a tragic miscarriage in 1992, their union eventually produced two children, a son, Nicholas Santo Pietro born in 1994 and a daughter, Giovanna 'Gigi' Santo Pietro born in 1997. Sadly, the couple divorced in 2002 but maintained a good relationship for the sake of their kids.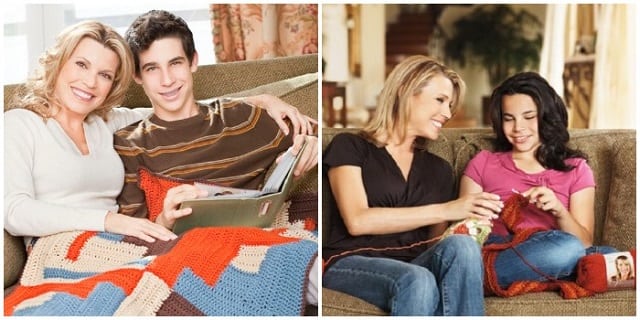 Vanna moved on and later dated Californian businessman Michael Kaye. The pair were engaged from 2004 to 2006, however, they apparently broke off the engagement as they never got married.
Vanna White may currently be single as she has since been living under the radar and details of her personal life have conspicuously been kept away from the media.