Meet the girl buried for 8 months by her Tanzanian boyfriend. The evil boyfriend dug a hole at the back of his room and buried his girlfriend in it for 8 months for money-making rituals.
Tanzanian police have arrested the mean man who allegedly stowed away his girlfriend in a cemented pit. The woman who is said to be in her twenties was rescued by Tanzanian authorities after a tip-off from the man's neighbors. Weak and pale, the victim told the police she was fed two meals a week. But amazingly and miraculously, she survived.
Here is a video circulating on Facebook which captures the moment the malnourished woman was discovered in the pit by police and neighbors.
https://youtu.be/tZmumVe04aU
Don't Miss: Bible Verses About Love, Trust Quotes, Cute Things to Say to Your Boyfriend
This is what the lady looked like 8 months ago while she was still healthy and dating the mean man who had wanted to use her for rituals.
According to the stone-hearted man, a witch doctor asked him to dig a pit and bury the person he loves most.
The native doctor also ordered him to feed her once a week only with a concoction to drink and recite some incantations on her head.
See Also: Love Messages, Family Quotes, Cute Things to Say to your Girlfriend
The girl stayed this way for 8 months, while her evil boyfriend used wood planks and rusty bench to disguise her head.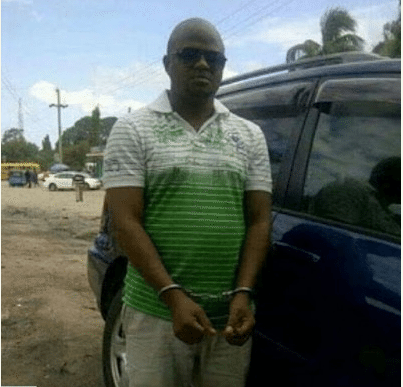 Hospital examination reported that the girl's back muscles had fused together on one side and her bum has taken the shape of her lying position, she will need rehabilitation to walk and talk normal again.