Viggo Mortensen is a multi-talented person, especially as it concerns creative arts. Over his career that has crossed three decades, he has been featured in acclaimed works like The Lord of the Rings, Green Book, and Psycho. While what he does for a living is well recognized, his family and love life have a quieter media footprint. The actor admired for being Aragorn in the LOTR franchise has been married once, has a child, and is in a longterm relationship with an actress.
It might not be the most exciting detail to learn about a man who helmed an iconic film franchise. However, considering his son was the one that convinced him to play Aragorn, it is worth learning about the love story that contributed to one of the world's most successful trilogies.
Viggo Mortensen Met His Ex-wife Two Years After His On-screen Debut
The Green Book actor was finding his way in Hollywood when he met his future wife, Exene Cervenka, an actress and singer. It is said that they met in 1986 on the set of the comedy film, Salvation!. In the film, they played each other's love interests and as such, developed enough chemistry to go from reel to real life.
Just as it did not take long for him to find love in the industry, he did not waste time to get married either. They were officially a couple after wrapping up filming for the comedy, and about a year later (on July 8, 1987), they were husband and wife.
Seven months after they exchanged vows, they welcomed their first and only child named Henry Black Mortensen. He was born on January 28, 1988. Following their wedding, Viggo and Cervenka lived in Idaho for three years where the couple grew their family without the glitz of Hollywood.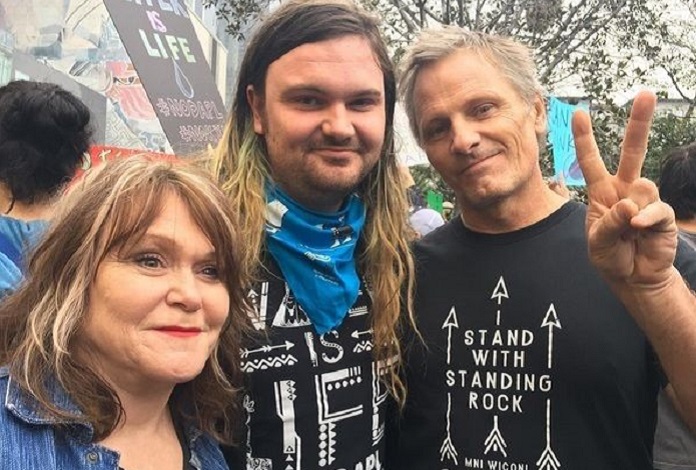 Unfortunately, living in Midwest America was not enough to keep their marriage alive. After six years of being together and four years of marriage, they separated in 1992 and officially got divorced in 1997. Details about the circumstances that led to the divorce remain unknown.
The Actor Wasn't Exena's First Husband and Their Son Is a Filmmaker
Although known to shun self-promoting actions like dating a colleague, his appreciation for acting has always drawn him towards fellow actors. The first was Exene Cervenka. She is an actress but is most known as the lead singer of the California punk rock band, X.
Exene is a native of Chicago, Illinois. She co-founded X with John Doe and Billy Zoom in the 70s. Viggo is not her first husband, she was married to John for five years before she met and married the actor. As a member of X, she has released 13 albums and six as a solo artist.
Viggo and Exene's son, Henry Blake Mortensen, is a documentary filmmaker and actor. In the latter capacity, he has appeared in at least seven films. His on-screen debut was as a homeless child in Floundering. He was a background actor in The Lord of the Rings: The Return of the King and The Two Towers.
Interestingly, however, despite the Mortensen's shared passion for art, they rarely worked together. He never appeared in another movie with his ex-wife, and Henry's only appearance with his father was in 1995. Viggo played Henry's father in the film Crimson Tide.
Viggo and Ariadna Gil Have Been Life Partners Since 2009
After years of being single, or keeping a closely guarded love life, Viggo Mortensen returned to the dating scene. In 2009, more than a decade after completing his divorce from Exene, he went public with his relationship with the Spanish actress, Ariadna Gil.
Like his first marriage, Viggo met Ariadna while they were filming the Spanish war movie, Alatriste, in 2006. At the time, Ariadna was married to the Spanish director David Trueba. But such was the charm of Viggo and their mutual attraction that Gil left David and began a relationship with the Lord of the Rings actor.
To make it work, Viggo relocated to Madrid where he has been living ever since. There, after an initial buzz from paparazzi, a consistently low-key lifestyle transformed Viggo and Ariadna Gil into a regular couple in the Chueca neighborhood where they live.
Although there are reports that claim the two are married, it has largely not been confirmed.
The Couple Has a Blended Family
Viggo Mortensen and Ariadna Gil have forged a blended family from their past marriages. Viggo is a stepfather to Ariadna's children (Violeta and Leo) from her previous marriage. The Spanish actress is also a stepmother to Henry Mortensen, the older child of the Mortensen-Gil family.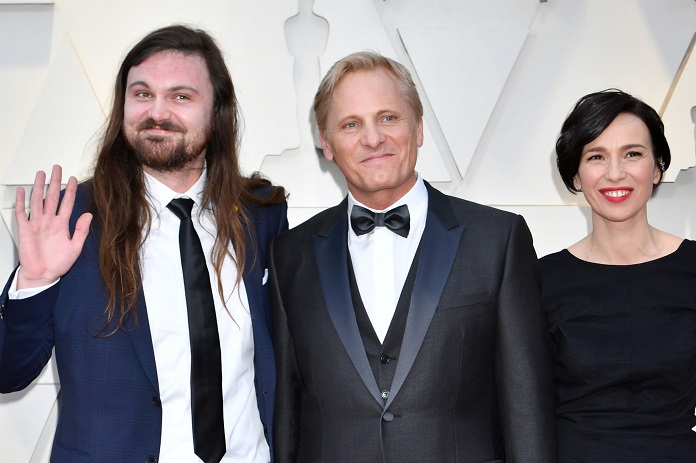 Henry has been very supportive of his father's relationship with Ariadna. He appeared alongside Viggo and Ariadna in their first red carpet appearance in 2019. Viggo had been nominated for Academy Awards' Best Actor for his performance as Tony Lip in Green Book.
Children Are Not the Only Thing that Binds Them
Outside of their three children, Viggo Mortensen and Ariadna Gil's shared love extend to their careers. Since they met and appeared in their first film together, Alatriste, they have appeared in another, Appaloosa (2008). The film is about the people of Appaloosa who hired two crime fighters to defend them against a local rancher.
The film starred heavyweights like Renee Zellweger and Jeremy Irons. Ariadna played a minor supporting role as Katie. The film is one of more than 65 works in Gil's filmography, including Gods of Medicine, Here on Earth, and Black Tears. She has also received multiple award recognition, with over 12 nominations and 17 wins.
Beyond their shared creative interests, Viggo and Ariadna are also supporters of the Catalan independence movement. It is said that Ariadna's family has historic ties to the Catalan history and culture that revolve around the long fight for freedom from Spain. In support of his wife and conviction of civic liberty, the actor has lent his voice as a vocal supporter of the controversial movement.