Vin Diesel is one name that cannot be ignored when Hollywood A-list actors are discussed. He is an American actor as well as a producer, director, and a screenwriter who has made a name for himself in the industry through his impeccable works.
Diesel may have experienced a life filled with challenges while growing up but this has in no way stopped him from attaining great heights. Having a broken voice at the age of 15, the actor known for his sensationally deep voice started sounding like an adult when he was still a lad.
Lovers of Fast and Furious film series may know him as Dominic Toretto but there's much more to know about the talented actor. Moreso, His real name is not Vin Diesel; to find out more facts about the Hollywood icon, we would be starting with the question:
Who Is Vin Diesel & How Old Is He?
Vin Diesel's real name is Mark Sinclair, he was born on July 18, 1967. The actor was born with a twin brother Paul Vincent, who is also into movie production. He didn't know his father but grew up with an astrologer, Delora Sherleen (his mother) and stepfather Irvin H. Vincent, a theatre manager. Diesel is of mixed heritage as Delora is of German, English and Scottish ethnicity. His stepdad is an African-American.
Vin attended Hunter College where he developed his interest in the creative arts. Before this, he worked as a bouncer in clubs. He started out with screenwriting before he landed his first movie role in the 1990 movie Awakenings. Vin was not going to be just an actor, he went ahead to produce his first feature film Strays in 1997. In 1998, the actor starred in the movie Saving Private Ryan which became a blockbuster.
Vin Diesel took Hollywood by storm in the 2000s with two blockbusters The Fast and the Furious in 2001 and XxX in 2002; both action movies. His movie stint continued in 2005 with the comedy film The Pacifier which was directed by Adam Shankman. In 2006, he appeared in The Fast and the Furious: Tokyo Drift. Vin Diesel then went ahead to reprise his role as Dominic in the movie's sequels Fast Five (2011), Fast & Furious 6 (2013), Furious 7 (2015), and The Fate of the Furious (2017). Vin Diesel's remarkable performance in 'The Fast and the Furious' series earned him a star on the Hollywood Walk of Fame in 2013.
The year 2017 came with several remakes of movies and Diesel reprised his role as Xander Cage in XxX: Return of Xander Cage and as Groot in Guardians of the Galaxy Vol.2. He also reprised his role as Groot in Marvel Comics' Avengers: Infinity War.
What Is His Net Worth?
The talented actor has amassed a lot of wealth over the course of his career years. Vin Diesel's net worth has been estimated at a whopping $160 million making him one of the wealthiest actors in Hollywood. His wealth is expected to keep rising in the coming years as the actor is still in the climax of his career. According to reports, Vin earned as much as $35 million in 2015 from his movie endeavors.
The talented actor who earned as low as $100 thousand in his beginning days, earned up to $20 million for his role in 'The Fast and the Furious 7'. For his role in XxX, Diesel was paid $10 million. Also, for his role in The Pacifier, Diesel earned $8 million. The actor also has a lot of endorsement deals which add to his already enviable financial status.
See Also: Dwayne Johnson Net Worth, Wife, Daughter – Jasmine Johnson, Parents, Is He Dead?
Is Vin Diesel Gay, Who Is His Wife?
For a celebrity of his status, there are bound to be intrusions from the media as well as the public. Diesel has quite an interesting personal life which he cannot keep away from the prying eyes of the media, no matter how hard he tries. The actor is in a relationship with Mexican model Paloma Jimenez. It is believed that the two are having a common-law marriage.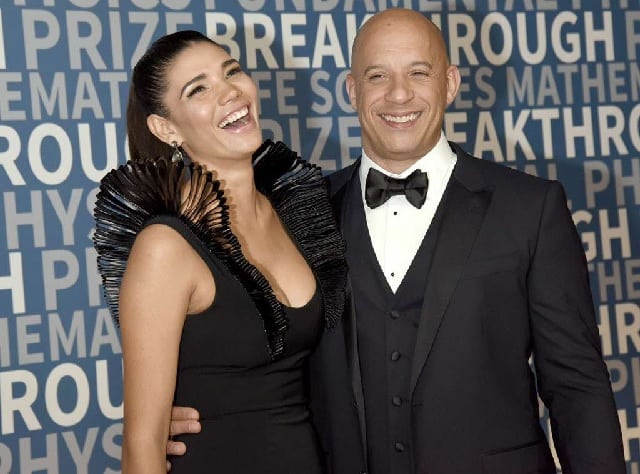 The couple started dating in 2007, they now have three children together; their daughter Hania Riley who was born in 2008, their son Vincent Sinclair born in 2010, and their second daughter Pauline, born in 2015. Vin Diesel named his last child after Paul Walker, his late 'The Fast and the Furious' co-star who died in 2013.
He once dated Michelle Rodriguez whom he co-starred with in 'The Fast and the Furious'. The actor has been rumoured to have dated some other women in the past although these were never confirmed. In 2003, it was rumoured that he's dating actress Nicole Kidman. However, Diesel denied the reports putting an end to the rumors.
For a man who has had many girlfriends, it is hard to raise speculations about Vin's sexuality. He is definitely not gay.