Walton Goggins possesses one of those faces in Hollywood that is well known by film and television fans but whose name just isn't one on everyone's lips. The talented actor has starred in some of the best projects in recent years and has a filmography that any aspiring actor would be proud to have.
The Alabama-born actor has an Academy Award and an Emmy nomination for his work so far. But while his career has seen a lot of success, things have been less rosy in his personal life. His first wife died a few years into their marriage, an incident that left Goggins with a lasting scar.
Walton Goggins Met His First Wife While Filming Shanghai Noon
In the early days of Walton Goggins career, he secured a notable role as Wallace in the Jackie Chan, Owen Wilson action-comedy, Shanghai Noon. They filmed in Canada, during which he met his first wife, Leanne Kaun.
Leanne was a Canadian born in 1967, and she was a dog-loving woman who ran a dog walking business. They met in 2000, and after one year of dating, they got married. After they got married, Leanne relocated to Los Angeles.
In Los Angeles, while Walton went about building his impressive resume, Leanne Goggins nurtured her dog walking business. As a dog lover, her attention to detail, creativity and experience with dogs helped transform her business into one of the most successful in the Laurel Canyon, California, where the couple lived. Aside from the dog walking business, she was also an adviser to Canyon News.
Walton continued his slow but steady rise in Hollywood and Leanne seemed to be thriving as a dog walker. Everything seemed to be going well in the Goggins family, until it wasn't.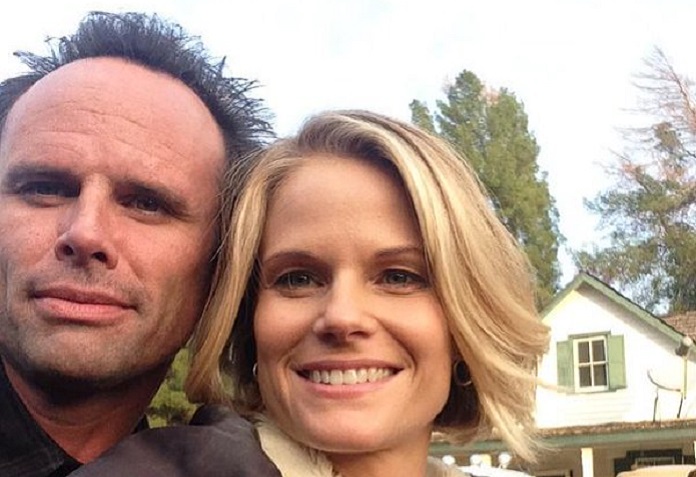 She Committed Suicide Out of Depression
On a fateful day in November 2004, Leanne Goggins handed Walton divorce papers, signaling the end of their marriage. According to online reports, The Hateful Eight actor's busy schedule which kept him away from home for months, combined with LA life, made life in Los Angeles insufferable for Leanne. Most notably, she also suffered from chronic depression and had been receiving treatment from a mental health clinic close to the family's home.
A few days after handing Walton the divorce papers, his tragedy got compounded. On November 12, Leanne jumped from the 17th storey of a high-rise office building, in an apparent suicide. She did not die immediately from the fall. Leanne received treatment from a nearby health clinic, but her injuries were too severe for the clinic to save her.
Aside from the depression, it has also been suggested that seeing a dead body while walking her dog in 2003 contributed to the emotional turbulence that led to her death. In attendance at her funeral were Walton Goggins' co-stars of his show at the time, The Shield.
Walton Goggins Remarried Six Years After to a Filmmaker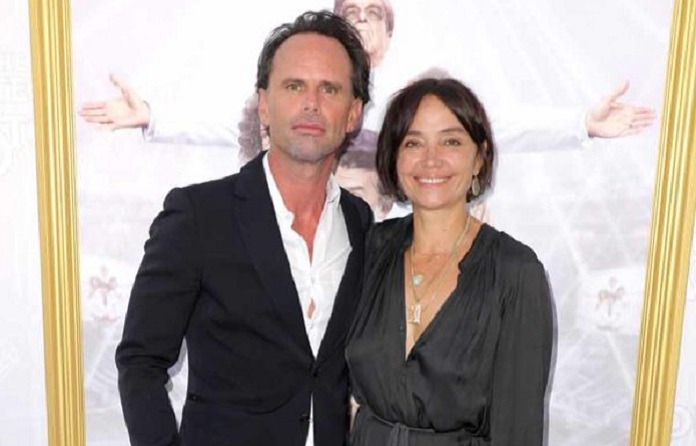 After six years of the unfortunate incident, Walton Goggins walked the aisle again with Nadia Conners, a filmmaker in August 2011. The two of them got hitched after several years of dating. There isn't much available information regarding how they met and the dynamics of their relationship, but we've learned they connected over several shared interests, including a passion for environmental issues.
Before they got married, Walton and Nadia welcomed the birth of a son, Augustus, who was born in February 2011. Despite his young age, he reportedly served as the best man on their wedding day, six months after.
As far as Hollywood is concerned, Walton Goggins' second wife, Nadia Conners, exist on the periphery of it as a documentary filmmaker. She graduated from the American University of Paris. She studied European Cultural Studies and graduated in 1992.
Nadia moved to Cairo after where she filmed her first documentary. After returning to Los Angeles, she founded Tree Media Group with her sister, Leila Conners Peterson. One of the group's most prominent work is the environmental film, The 11th Hour, written, directed and produced along with Leonardo DiCaprio. Other projects in her filmography include Earthquake Weather, Water Planet, and Global Warming.
Walton Has More than 91 Credits in Film and Television
Walton Goggins does not have the quintessential looks of your regular Hollywood actor, but he has made do with an unrivaled adeptness at playing a variety of characters with energetic performances. It is a quality that has kept him in the industry for more than three decades and helped him rack up more than 90 credits across both mediums.
His first role onscreen role was in 1990, as Lyle in the TV movie, Murder in Mississippi. Thus, began the growth of an admirable filmography that has seen him star in popular titles like Lincoln, Django Unchained, The Shield, The Hateful Eight, Sons of Anarchy, and Vice Principals.
Goggins 90+ credits is a remarkable achievement for an actor in his late 40s, considering he struggled to find roles in the early days of his career. During that time, he worked as a valet and sold cowboy boots. With plenty of years ahead of him, his filmography can only grow.
Walton Goggins Has a Production Company
Shortly after he made his debut appearance in Murder in Mississippi, he formed a production company, Ginny Mule Pictures. He created the company alongside Ray McKinnon, whom he met on his debut project and Lisa Blount.
Their first project, a short comedy film, The Accountant, won an Academy Award for Live Action Short Film. Over the years, Goggins and his partners have produced other films like Chrystal, Randy and the Mob, and That Evening Sun.
On an individual level, Walton Goggins has produced the documentary short, This is All of Us, and the shows, Deep State and The Union.
See Also: Derek Jeter Wife, Parents, Sister, Girlfriends, Daughter, Family, Ethnicity
He Has More Than 29 Award Nominations to His Name
Walton Goggins has not always played the lead in his projects, but he has always stood out as a supporting cast, whether it is a minor or prominent role, but it is not just the audience that has recognized the quality of his work.
Award bodies like the Primetime Emmys, Saturn Awards, and the Broadcast Film Critics Association have also recognized his performances across different projects. So far, Walton has 29 award nominations to his name, including two from the Critics Choice Awards, one from the Primetime Emmys and another from Behind the Voice Actors Awards.
He has earned nominations for his roles in Justified, The Hateful Eight, Prey, Sons of Anarchy, Vice Principals, and The Shield, among others. He has won at least six of his nominations, including one of his two Critics Choice Award nominations for Vice Principals.