One would not be totally wrong to say that filmmaker and actor Warren Beatty got two for the price of one when he made the conscious decision to forfeit all the football scholarship that came his way, in a bid to pursue a career in acting. Beatty was actually a football star during his high school days which brought the misplaced assumption that he would eventually join the sport. However, the passion for entertainment was already burning in him by the time of his graduation and coupled with the level of success his sister was recording in acting, The upcoming actor changed his plans at the last minute and today, he is among the highest award-winning actors of our time. Besides, Warren Beatty's net worth competes as one one of the highest in the world of show biz
The number of Academy Awards he has been nominated for is totaled 14, four for Best Picture, four for Best Actor, three for Original Screenplay, two for Best Director and one for Adapted Screenplay. Warren Beatty won Best Director for his movie titled Red and made the record as the sole individual who has emerged as a nominee for acting in, writing, directing as well as producing the same movie. He first achieved the feat with Heaven Can Wait and later with Red. Eight movies produced by him have won a total of 53 Academy nominations earning him the 1999 Irving G. Thalberg Award which is seen as the highest honor in the Academy. He bagged six out of the 18 Golden Globe Awards he was nominated for; in fact, we would not be far from the truth if we conclude that a whole cabinet will not be enough to accommodate the trophies that this actor has so far.
Warren's Background
He was named Henry Warren Beatty by his dad, Ira Owens Beatty and his mum Kathlyn Corinne. Beatty was born in Richmond, Virginia on the 30th of March 1937 into the family of educators. While his mum earned a living as a professional teacher, his dad is a Ph.D. holder in educational psychology and spent his active years working as an administrator in a public school. The actor's grandparents were also part of the teaching profession in their capacities as educators.
Warren Beatty was not born as an only child; he spent his formative years alongside his big sister actress Shirley MacLaine who was instrumental to his decision to follow a career in acting. Shirley is one of the top actresses in Hollywood with several successful movies and series to her credit.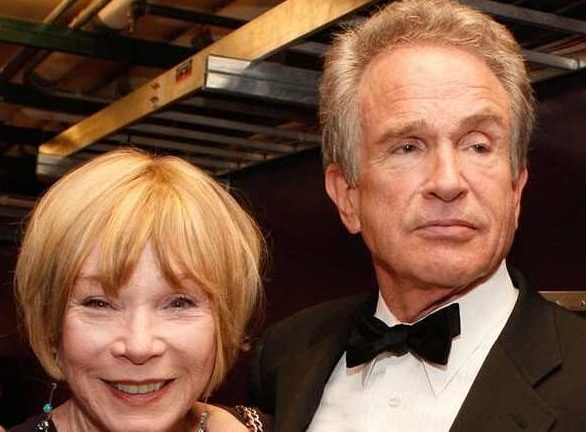 No records were found on his earliest education but he achieved his high school graduation at Washington-Lee High School located in Arlington. During his high school days, Warren Beatty was a sport stand out, majoring in football and eventually emerged as a star player. He was so good that several football scholarship offers came his way, however, he chose to decline all of them in favor of studying liberal arts for which he was admitted into the Northwestern University in 1954.
How Much Is Warren Beatty Worth? How The Actor Made his Money?
Like every other actor, Warren Beatty started building his career from scratch, though he had a head start from the privilege of studying under the tutelage of connoisseurs like Stella Adler. According to the iconic entertainer, it was like a dream come true when he landed a contract with MGM and promised the payment of $400 per week was more money than he thought existed.
Read Also: Riz Ahmed – Bio, Married, Wife, Height, Girlfriend, Wiki, Net Worth
Warren Beatty is known to be one of the highest earners in the world of entertainment with his net worth pegged at a whopping $70 million during the last review. The celeb actor's sources of wealth are from his works in writing, producing, directing as well as acting in several productions.
Notable among his high earning productions is the 1967 Bonnie and Clyde from which he earned $28,000,000 that was reportedly his 40% take from the box office gross. He got $15,000 for his effort in Splendor in the Grass released in 1961. The Roman Spring of Mrs. Stone, another 1961 production paid him $30,000 and the next year, Beatty collected $60,000 from All Fall Down.
From the 1970s, Warren Beatty started making huge sums of money from his acting roles, starting with The Only Game in Town – a 1970 production for which he was paid $750,000, and later moved on to bag $3,500,000 from the 1978 Heaven Can Wait and Ishtar (1987) earned him $6,000,000. 1990 was the year he collected $9,000,000 for his role in Dick Tracy and after a couple of years in 2001, Beatty swept a whopping $10,000,000 from Town & Country.