Wayne Brady is a multi-talented American celebrity. The famous TV personality is not just into acting but also into comedy and singing. He was active on the American version of the improvisational comedy television series Whose Line Is It, Anway? He also has hosted quite a number of shows such as Fox Don't Forget the Lyrics, Let's Make a Deal and The Wayne Brady's Show. Read more about the actor below.
Bio
Wayne Brady was born Wayne Alphonso Brady on June 2, 1972. His parents are from West India. His birthplace is Columbus Georgia but he later relocated to Orlando, Florida to stay with his grandmother. He is of Afro-American descent. He graduated from Dr. Philips High School in Orlando in 1989. He furthered at the University of Miami in 1990.
The actor started acting in community theater at age 16.  He also performed at Orlando improv troupe SAK Comedy Lab (one of Orlando, Florida's most famous and biggest entertainment venues, catering to 250 people). Brady started developing his acting skills at the theatre. In 1996, Brady relocated to Los Angeles and didn't stop improving his skills there.
How He Started
In 1998, Brady was included in the improvisational theater performers in the original (British) version of Whose Line Is It Anyway? He also became a regular star on the American version, hosted by Drew Carey. Technically, this was Brady's first stateside television exposure. In addition to this, the star appeared as a co-host on the VH1 show Vinyl Justice in 1998.
In the early 2000s, Brady starred in ABC variety show The Wayne Brady. He also appeared on a daytime talk show of the same name. The show won four Daytime Emmy Awards, two of which belonged directly to Brady for Outstanding Talk Show Host. In 2003, Brady was bestowed with a Primetime Emmy Award for Outstanding Individual Performance in a Variety or Music Program for his work on the show.
The next year, the actor became part of Broadway Revival of Chicago, taking the role of lawyer Billy Flynn in the show. He also featured in the last episodes (of 2004 season) of the comedy Reno 911. He was a guest star on the Sci-Fi Channel's Stargate SG-1 as Trelak, which was the first prime of Goa'uld System Lord Ares.
In the mid-2000s, Brady hosted TV Land's That's What I'm Talking About, which brought threw light on the role of African-Americans in the entertainment industry. The actor continued to score more success in his career, hosting the Fox show Celebrity Duets.
Additionally, Brady was contracted to anchor a singing game show on Fox known as Don't Forget the Lyrics! until its cancellation in June 2009. He further made guest appearances as James Stinson, gay in the CBS sitcom, How I Met Your Mother and featured in CBS comedy Getting Along Famously as a guest star. 
Other TV shows and sitcoms he appeared on include Dirt; You Don't Know Jack, 30 Rock, Everybody Hates Chris, ABC Family film The List, Flirt, Trust Us with Your Life,  Psych, Phineas and Ferb episode, "Where's Pinky? and Kevin Hill.
He has also appeared as a guest star for the MTV show Wild N'Out. Brady voiced the Adult Swim show Robot Chicken and featured in a staged production directed by Neil Harries named Rent at the Hollywood Bowl. His other TV appearances include Let's Make a Deal for CBS, WWE Raw, Fast and Loose, a new improvisational series on BBC2.
He co-hosted the 42nd annual NAACP Image Awards held in 2011 alongside Holly Robinson Peete. The same year, Brady appeared on Dancing With The Stars as the lead performer in a tribute to James Brown. The act was to celebrate what would have been Brown's 78th birthday. Brady was also a special guest of Drew Carey's Improv-A-Ganza on GSN. He has also appeared on Kinky Boots on Broadway. Recently, Brady played in the PrivateBank Theatre production of Hamilton in Chicago.
Brady won yet another award on April 29, 2018. The award was a Daytime Emmy Award for Outstanding Game Show Host for Let's Make A Deal.
Apart from his many accomplishments in acting, Wayne Brady has also triumphed in the music scene. He released his debut album in 2008 and has since grabbed some accolades for his musical works. One example is his version of Sam Cooke's "A Change is Gonna Come"  which won him a Grammy Award nomination in the Best Traditional R&B Vocal Performance category.
Another masterpiece of Brady, 30,000 Reasons to Love Me, lyrics he wrote for Let's Make a Deal also won Daytime Creative Arts Emmy Awards for Outstanding Original Song.
He was the brain behind the theme song for Disney animated series The Weekenders. He also sang "Beautiful", Jim Brickman's original Disney song and its Christmas version. The 2015 song was a cover of All-4-One 2002 hit "Beautiful As You".
He also did a cameo in the 2011 song "Dedication To My Ex (Miss That)" by Lloyd featuring Lil Wayne and Andre 3000, narrating Lil Wayne's section of the song.
Read Also: Who is Arsenio Hall? His Son, Wife, Age, Height, Is He Gay?
Wayne Brady Net Worth
Apparently, Brady has a successful career. He has worked so hard to get to where he is now. Having started out as a child star, it is normal that he has amassed some fortune for himself. His net worth is estimated at $10 million.
Is He Gay? Does He Have A Wife and Who Is His Daughter?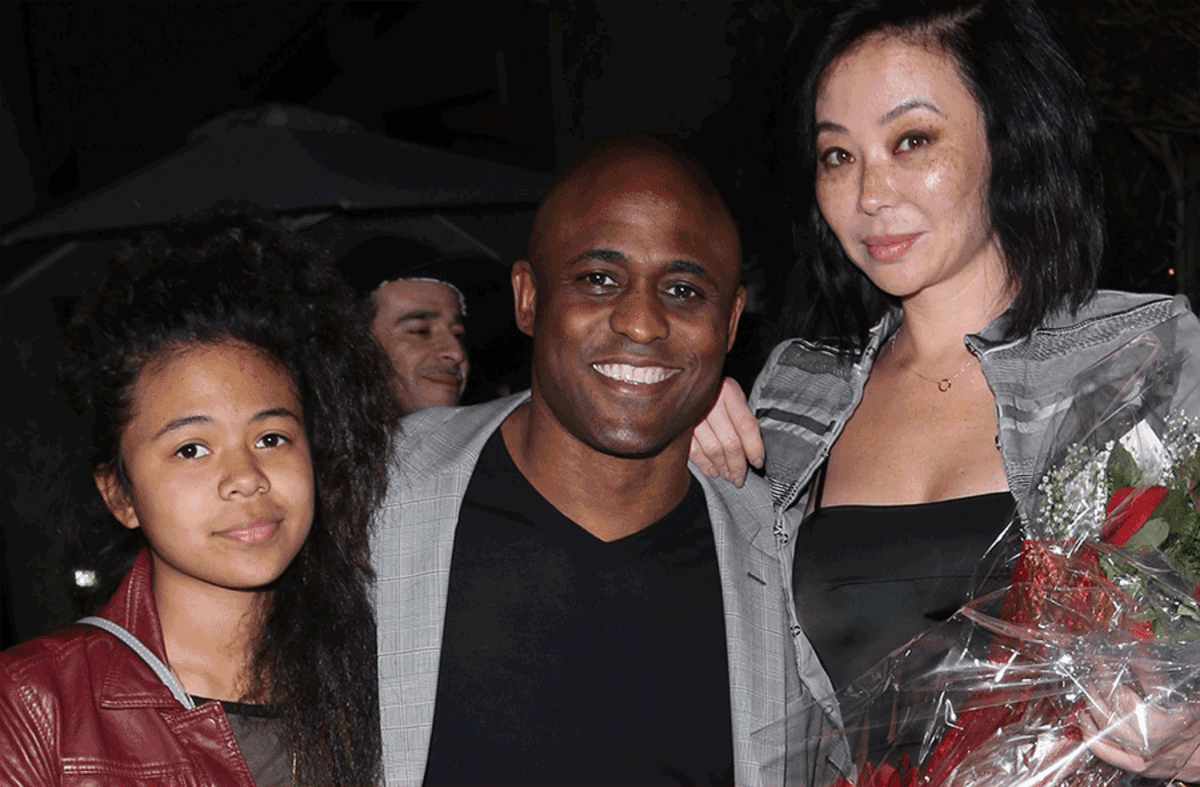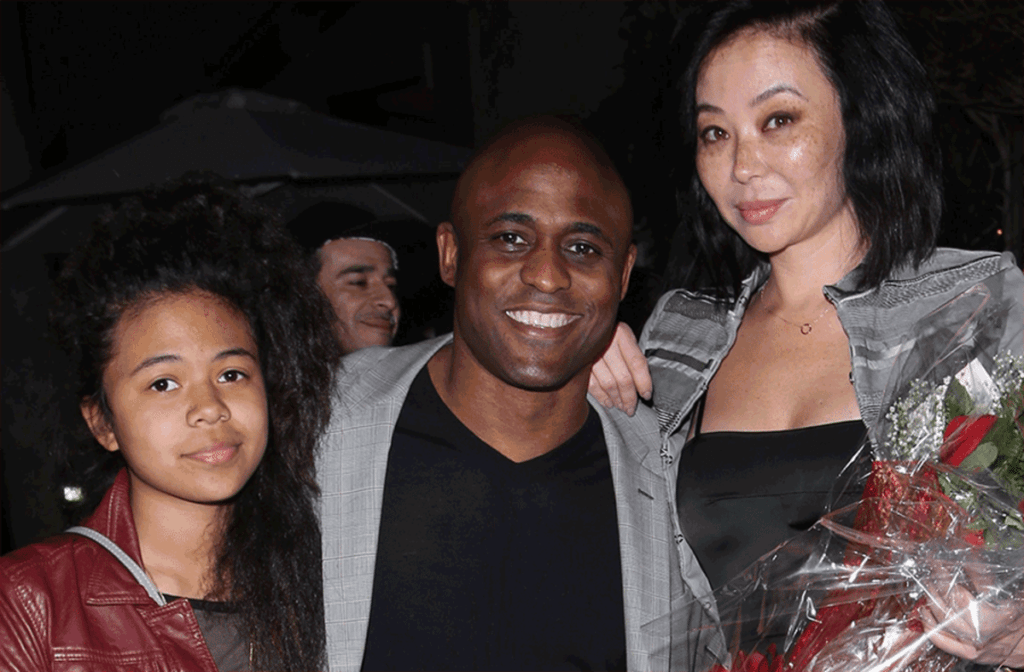 Brady has been married twice. First was to Diana Lasso, a famous Columbian singer whom he wedded on December 31, 1993. Their marriage failed and they separated legally in 1995 for an unknown reason. It was alleged that Brady suffered clinical depression as a result of the divorce.
Four years after, Wayne Brady married again to dancer Mandie Taketa. He said Mandie helped him get over his depression. Besides being a dancer, Mandie is also a singer, yoga instructor, bodybuilder and physical therapist. Their relationship flourished after they met in a musical show held in Oahu, Hawaii in 1996.
The two shocked fans when the news of their separation came in 2006 as they always appeared loved up. They share a daughter named Maile Masako who was born on February 3, 2003.
Wayne Brady has since been spotted holding hands with different women on different occasions. The actor has also been rumored to have dated TLC Rozonda Chilli Thomas. Chilli later debunked it, calling it untrue. Currently, he is in no confirmed relationship, so it is either he is single or keeping things off the public eye.
Also, there have been speculations that Wayne Brady is a gay. But there is no confirmed evidence that proves this claim. His stand on gay marriage was probably what spurred the rumor.