Desmond Elliot's net worth is estimated at $5 million, making him one of the richest actors in Nigeria. He is a long-standing Nollywood actor, director, and film producer who rose to prominence in the 2000s. Elliot's whopping net worth did not only come from his acting career as he has since delved into politics. In 2015, the veteran actor decided to explore a different aspect of life by vying for a seat in the Lagos State House of Assembly. Since then, his net worth has been radically moving up the ladder and has not taken a step downward.
How Desmond Elliot Built His Net Worth of $5 million 
There is no gainsaying the fact that the 49-year-old actor cum politician has indeed made a fortune for himself through his diverse careers. Here is a look at the many sources through which he was able to achieve this.
Elliot Started Acting Professionally At The Age Of 28
Desmond Elliot revealed that he began acting through the influence of his friend who merely told him that acting would suit him. Coming from a polygamous home, Desmond did not get much attention from his family on what career path to choose even after he graduated from the university. So, he decided to give a try to his friend's advice on pursuing a career in acting even though he (his friend) was not an actor himself.
Thus, he started going for movie auditions and made his first appearance in the 2020 film, Jesu Mushin, where he played a minor role. After his first movie, he started taking roles in some TV series and Soap Operas like Everyday People, One Too Much, Saints and Sinners, Santalal, Super Story, etc. His friend's feeling of him began to manifest as it was apparent in his brilliant roles on the screen. In a while, he started getting more major roles in movies, and today has become one of Nollywood's leading actors with over 200 outstanding movies to his name.
Some of the popular movies he has starred in include:
Black Val
Falling
Lagos Cougars
When Love Happens
30 Days in Atlanta
The Real Side Chics
Men Who Cheat
Unbreakable Affair
Holding Hope
Ghetto Queen
Double Game
Secret Pain
He is Also A Movie Producer and Director
In addition to acting in movies, Elliot has also served as a producer and director of movies. He ventured into directing and production in 2008. One of the movies he directed is 2014's Knocking on Heaven's Door, a movie that portrays the story of a seemingly perfect marriage between Moses (Blossom Chukwujekwu) and Gospel Singer Debbie (Adesua Etomi-Wellington). The movie was a success and stands out as one of his most successful works in Nollywood.
Since then, Desmond Elliot has directed other Nollywood blockbusters such as Lagos Cougars, Desperate Housegirls, Uyai, Reloaded, Disguise, After the Proposal, Guilty Pleasures, Edikang 1&2, etc. Also, among his productions are Unbroken, To Be Again, Ordinary People, Too Much 1&2, etc. Moreover, the veteran actor now has his own production company called Denziot Productions, which is another source that hugely contributes to his net worth.
Endorsement Deals Also Contribute to Desmond Elliot's Net Worth
The legendary Nollywood actor has a number of endorsement deals to his name and cashes out decently from them as well. Among others are
He is a brand ambassador of Gulder beer.
Desmond Elliot has an endorsement deal with Villa Delish, a top restaurant in Lekki, Lagos state.
He is a brand ambassador of the Nigerian multinational telecommunications company, Globacom.
Does Desmond Elliot Earn More From Acting or Politics?
Admittedly, acting, producing, and directing were Desmond Elliot's source of steady profit. Over the years, he has starred in hundreds of movies and established himself as one of the leading actors in the Nigerian film industry. Apart from the fact that he made a lot of money from acting when he was still very active, the actor still rakes in money from his film production company, Denziot Productions.
However, money is arguably another word definition of politics whereby you can't name a subject matter that money doesn't touch. Yet, we still cannot lay hands on the figure the veteran actor earns either from politics or acting.
Has Desmond Elliot Retired From Acting?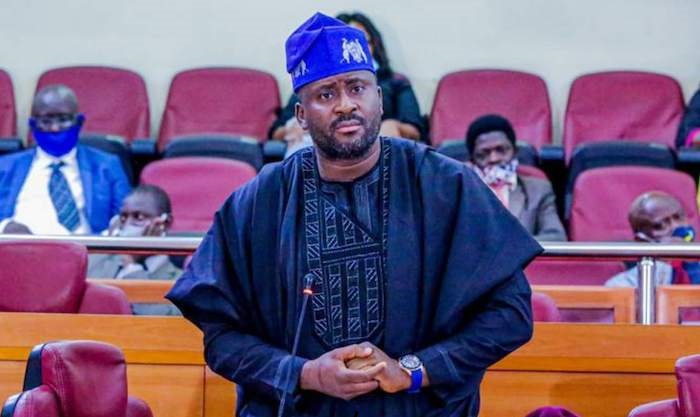 Politics was typically a new ground for Desmond Elliot considering the fact that he graduated with a bachelor's degree in Economics. Under the APC political party, he ran and won a seat at the Lagos State House of Assembly in 2015, representing the Surulere constituency.
Meanwhile, his declaration to venture into politics made most people think that it would be a quit to his acting career. However, the veteran actor divulged in an interview with PremiumTimes that he plans to combine politics with acting. He said that even though he has not been acting much since then, he tries everything within his reach to balance the two. According to him, politics needs as much attention as acting does.
He does the balancing by making sure that his production company produces movies as often as possible because he still wants Nollywood to grow. He further revealed that one of the reasons he ensures that is because he doesn't want to give the impression that he has gone into politics where money reigns and has forgotten Nollywood. So, even though he has not left his acting career, he currently does less of it and more of politics.
How Desmond Elliot Spends His Money
The Nigerian actor cum politician shows his luxury preferences via the collection of cars in his garage and the house lives in. He currently lives in a mansion he built in an undisclosed address in Lekki, Lagos state. The exact amount he bought the house is not revealed but it is reportedly worth millions of naira.
Also, he has a thing for nice cars and so has graced himself with 7 exotic wheels. Below are the names of the cars and the amount they are worth.
A 2010 Toyota Camry valued at N2.3 million
A Nissan Versa valued at N5.7 million
A Ford Explorer valued at N12.8 million
A Toyota 4Runner Classical valued at N15.8 million
A Toyota HiAce valued at N15.8 million
A Range Rover Evoque valued at N23.8 million
A vintage Mercedes-Benz valued at  N30.5 million
Desmond Elliot's car collection apparently shows how lavishly he spends and enjoys his wealth just like he makes them.
In 2008, he launched The Desmond Elliott Foundation, a non-profit organization that supplies clean and safe water to rural and poor areas in Nigeria. It also gives financial support to the less privileged on the streets. This is quite one of the major ways he spends his money and gives back to society.