Popularly known as GTBank or GTB, Guarantee Trust Bank PLC has created many ways customers can make transactions in their comfort zones. As a result, different methods to check GTBank account balance and transfer funds among other things have been adopted by the bank to make life easier for its customers. Interestingly, these transactions can be done using any Automated Teller Machine (ATM), Point of Sale (POS), USSD codes on your mobile phone, GTBank application, and more.
GTBank balance check and transfers can be done within or outside the bank. If done outside of the bank, customers can make these transactions at any time of the day. However, before you're allowed access to check your account balance, your debit card has to be registered. Also, the mobile number or even the GTBank App you intend to use needs to be registered.
How To Check GTBank Balance Using USSD Code
This method of checking the GTBank account balance is done with a mobile phone. However, a transaction fee of 10 Naira will be deducted from your account. Below is the step-by-step guide.
Dail *737#
Type 9 (option for next) and send
Type 2 (option for A/C balance) and send
Enter your four-digit PIN to view your balance
Alternatively, You can use the code below:
*737*6*1#
 Enter correctly your four-digit PIN
How To Activate the GTBank USSD Code
This can only work with the same line you registered your account with and the line must be active. GTBank has provided two different methods you can use to activate the USSD code. You can use either of the methods below:
Method 1
Dial *737*5# and send
Choose any of the options either to enter the last 6 digits of your debit or ATM card or to create a PIN without the debit card
Enter any four digits you'd want as a PIN
Method 2
Dial *737# and send
Type 9 (next) and send
type 3 (PIN) and send
Choose any of the options and send. The options are to

Create/Reset PIN – Debit Card
Create PIN – No Debit Card
Change PIN – Debit Card
Change PIN – No Debit Card
You can also use the same process to change your PIN.
You Can Check Your GTBank Account Balance Using The SMS Method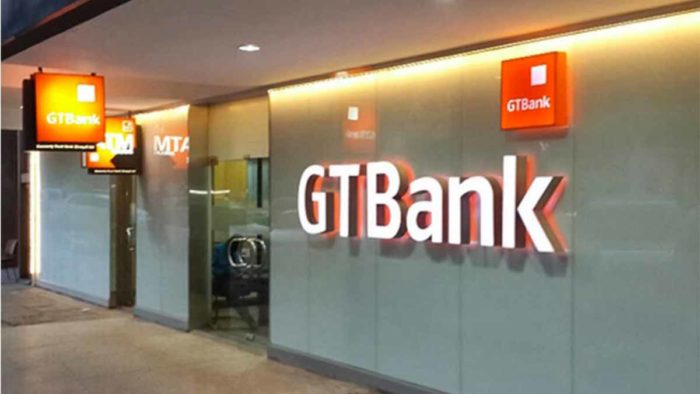 Type Bal (space) account number and send to 08076665555 (Example: Bal 1234567890)
You'll receive your balance via SMS.
Ways To Check GTB Account Balance Via the App
Download the GTBank Mobile App from Google PlayStore or Apple App Store
Launch the Application and login
Swipe to Let's get started
Type in your internet banking user ID/Email and password
Click on login
Select your preferred transaction authentication method (PIN or Token)
Method Of Checking GTBank Balance Via Internet
Visit the GTBank internet platform using this link.
Click on Login to account or you can click on register today if you've never registered.
Click on 'click here to login'.
Enter your username and password and click on the login button.
Click on 'check account balance'.
The account information will be displayed.
To go straight to where you can insert your username and password, click here.
How To Check Your GTBank Account Balance Using The ATM
Insert your GTBank valid ATM card into the ATM
Enter your four-digit PIN and press enter
Select balance from the menu that will be displayed on the ATM's screen
How To Make GTBank Transfers Online
Visit GTBank's online portal.
Click on the login button.
Enter your UserID, account number, phone number or email
Enter your password using the keypad provided on the screen.
Click on the login button.
Once logged in, check for the transfer money option and click on it.
On the Account Transfer option on the sidebar, use the Own account transfer tab.
Select whether to transfer to another GTBank account or other banks.
You'll have to enter your transaction code to complete the process.
How To Start Using Internet Banking On Your GTBank Account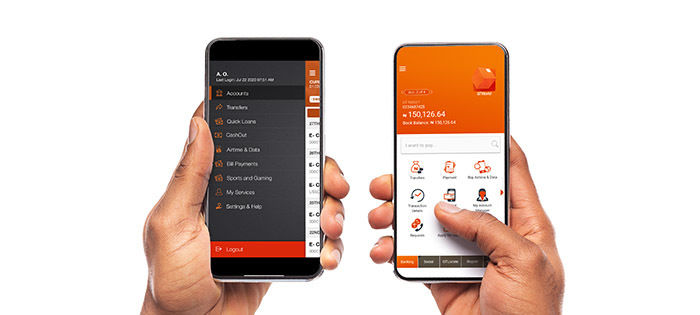 Before you can gain access to make transfers online using your GTBank account, you must first register. There are two steps you can follow to get started using GTBank internet banking that will allow you to make transfers and carry out other transactions.
Online Method
Download the GTBank internet banking app and token request form.
Fill in the downloaded form and scan it with your documents that include a valid ID card, a utility bill that is not more than 3 months old, and a passport photograph.
Send all documents to GTBank's email, preferably to any branch of the bank.
Offline Method
Visit any GTBank branch office to fill the form.
You'll fill the form as required in the online method.
Submit the form to the bank.
Once your registration is complete and approved by the bank, your account will be profiled and you will receive your internet banking credentials through your registered email.
What Kind Of Transfer Requires A Token?
The GTBank security token is a key that allows you to gain access to internet banking without minding your location. The token gives protection against online theft, hackers, and fraudsters.
The code can be used when transferring money to any account, or when you're generating secure codes, as well as conducting FX transfers. It will also be needed when processing cash/draft in transit, also, when the bank is adding more service options to its internet banking platform, and during FX Sales.
With the token, users can pay different subscriptions, pay for a US Visa fee, book flights, sell foreign currencies from a domiciliary account, and place a standing order on one's account.
How To Get A Token
Dial *737*7#
Enter 'NUBAN Account Number'
Enter the last 6 digits of your GTBank debit card
Token code will appear on your screen.
The code can be used only within the first 60 seconds it was generated.
Ways To Make Transfer From GTBank Account Using USSD Code
To transfer to a GTBank account, dial *737*1*NUBAN Account Number# (e.g. *737*1000*1234567890#) and follow the instructions.
You can alternatively follow the process below.
Dial *737#
Enter 4 (transfer to GTBank)and send
Enter the amount and send
Correctly type in the account number, phone number, or surname of the recipient.
Confirm the account name by pressing ok
Enter your PIN
On the other hand, if you're making a transfer to other banks, dial *737*2*NUBAN Account# and follow the instructions. Also, you can choose to use the method as stated above. However, instead of selecting 4 (transfer to GTBank) in step 2, you will select 5 (transfer to other banks).
GTBank Transfer With An App
Once you log into the GTBank app, search for transfer funds and select whether to transfer to GTBank or other banks. You'll need to enter the details of the recipient, the amount you wish to transfer, and your PIN to successfully transfer funds.