Weijia Jiang is an accomplished broadcaster who has gradually established herself as a household name. The Asian-American journalist was certain of her career path from an early age and took practical steps towards achieving it. Jiang has not only grown through the ranks but also garnered enough experience from several stints with different media outlets and is now regarded as a force to be reckoned with. Explore lesser-known facts about the award-winning CBS White House correspondent who has been in the industry for more than two decades.
Weijia Jiang's Age and Biography
Originally from China, Weijia Jiang was born in Xiamen, on June 6, 1983, to parents Liya Wei and Huade Jiang. Weijia's parents who are retired restaurateurs migrated to the U.S when she was only a toddler. Weijia was raised in West Virginia and also attended high school in the city. She then proceeded to study philosophy at The College of William and Mary and later bagged a master's degree in broadcast journalism from Syracuse University. Thereafter, Jiang was inducted into the prestigious Professional Gallery at the S.I. Newhouse School of Public Communications in 2012.
Career Success with CBS News
Jiang kicked off her journalism career at age 13 as a student reporter and anchor for ChannelOne News, Los Angeles. Her next job was in graduate school working as a reporter for WBRE-TV in Scranton, Pennsylvania. From 2006 to 2008, she worked for WBOC-TV in Salisbury, Maryland and then later moved on to WJZ-TV in Baltimore where she served for about four years (2008-2012). Thereafter, between 2012 and 2015 Jiang landed a job as a general assignment reporter and fill-in anchor at WCBS-TV in New York.
Weijia Jiang now works as a Washington correspondent for CBS News, where she covers the White House and Capitol Hill basically for Newspath, the CBS News 24-hour television service affiliate servicing several stations and affiliates worldwide. She is also a replacement anchor for the CBS Morning News. Jiang joined CBS News in 2015 as a correspondent and has obviously grown through the ranks.
She Is Married To Travis Luther 
Weijia Jiang is happily married to Travis Luther Lowe who works as the global vice president for public policy at Yelp, Washington where he oversees public policy initiatives. The CBS White House correspondent and her beau were college sweethearts at The College of William & Mary. After meeting in 2003, the couple first began as friends before gradually establishing a romantic connection. In fact, when they were just platonic friends, the pair co-hosted a weekly comic campus TV show.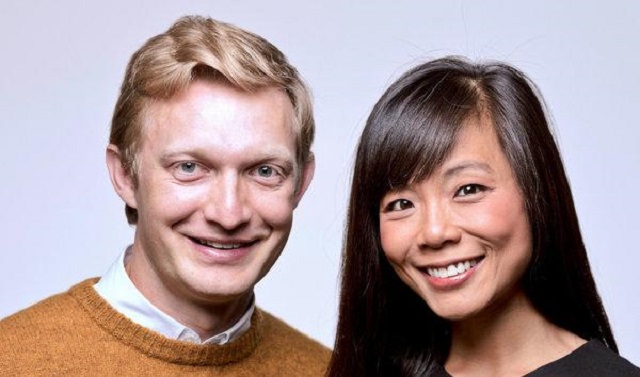 Weijia and Travis began dating in 2015 and three years later, they walked down the aisle on March 17 in Palm Springs, California. They welcomed their first child, a daughter in January 2019. Details about the baby's exact birth date and name have not been made public. The couple is presumed to be waxing strong in their bond and shows no contrary signs.
Salary and Net Worth
Weijia Jiang is an accomplished journalist who has successfully carved a niche for herself in the industry. Her hard work and dedication have been rewarded not just financially but also with several industry awards. She was part of the WCBS-TV team that won a regional Emmy award for coverage of Superstorm Sandy in 2013. Jiang is also a recipient of the Edward R. Murrow award and an Associated Press award for feature reporting. Though her exact earnings and assets are unknown, Jiang is believed to have amassed a sizeable net worth and can comfortably afford a decent lifestyle.
Other Facts
1. Jiang has Asian roots and it is, therefore, not much of a surprise that she is bilingual. She speaks fluent English and Chinese.
2. In September 2018, President Trump had a testy exchange with Weijia Jiang while taking questions in the White House press corps. The CBS correspondent was reprimanded by the president by first telling her to be "quiet" and then calling her "obnoxious."
3. Jiang is a foodie at heart and one of her secret indulgences is chocolates.
4. The CBS White House correspondent loves art and its various forms of expression. Though leisurely and still at amateur levels, she loves singing and dancing. More so, Jiang loves to be part of arts and culture-related activities.
5. It is not popular knowledge that Weijia loves writing feature-news as much as she loves field reporting.
6. Jiang is passionate about several causes ranging from civil rights to education, economic empowerment, and social action.
7. Having been a political reporter over the years, Jiang has unsurprisingly developed a keen interest in politics.