Wendy Lang is the wife of the famed Turkish-American political commentator and businessman – Cenk Uygur. Wendy Lang as a career woman has successfully carved a niche for herself as a professional marriage and family therapist who counsels couples, their kids and the entire family. Her man is the main host of The Young Turks (TYT) show. Having excelled as a political commentator, columnist, lawyer, and journalist, he and his wife have translated the same success in their marriage. Here is everything you need to know about this amazing woman.
Wendy Lang's Bio
The date of birth of the highly-rated marriage and family therapist has been concealed from the media. Notwithstanding, we have it in good authority that she schooled at the University of Southern California where she graduated from in the year 2004 with a Master's Degree in Marriage & Family Therapy. However, the details of her first degree and school are not in the public domain.
In addition to giving counseling to couples, Lang tends to the whole family including kids and adolescents. For the later, she's skilled at helping them decide on a future career path as well as help with other teenage-related troubles.
Her methodology includes the adoption of different arts to deal with a range of emotional and behavioural issues that may have triggered depression or grief.
She talks to kids in various settings including schools, offices and homes having understood that some kids often shy away from discussing sensitive issues with their parents for several reasons, Wendy knows this fact and talks to these kids in the way they would openly express themselves and relate their matters to her and have her guide them to fulfilling some needs which they are yet to meet.
According to her official website; she specializes in treatments like ADD/ADHD, Asperger, Children who have behavioural issues at home or school, children who have difficulties interacting with peers, divorce family's co-parenting training and children's adjustment, adopting family's pre & post-adoption adjustment, children who are victims of sexual abuse, children who witness or suffer directly from domestic violence, and the likes. She is the founder and president at Beverly Hills Child and Family firm.
Wendy Lang's Family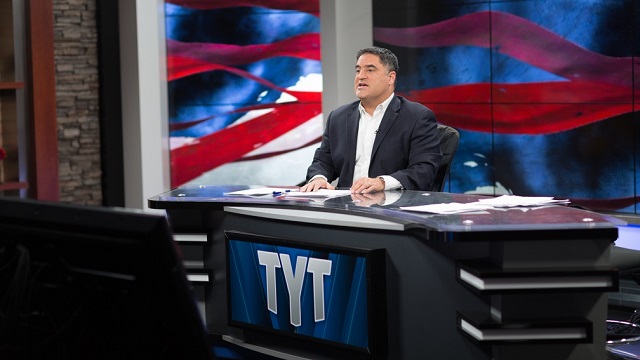 So far, little to nothing is known about Wendy Lang's immediate family as she never discusses them in the media, thus it is unclear if she was born as an only child or has other siblings.
Wendy Lang has begun building her own family with her husband Cenk Uygur, a Turkish American political commentator, and businessman. He also works as a lawyer and columnist. He has had experience working with MSN.
Sources revealed that the duo dated for many years before they became man and wife. There is no information available as regards to when and where their wedding took place. The union is already blessed with two adorable children – a son named Prometheus Maximus, born in 2012 and a daughter named Joy Helena born in 2010.
Cenk Uygur was born on March 21, 1970, in Istanbul, Turkey and was educated at the University of Pennsylvania. He is widely known for his show The Young Turks (TYT) run on both offline and online platforms.
How Much Is Wendy Lang's Net worth?
In addition to details about her immediate family, her net worth is one of the things that Lang has kept a secret. However, looking at the number of years she has worked as a certified therapist, it is expected that her net worth should be between high 6 figures and maybe even 7 figures. Notwithstanding her undisclosed net worth, Wendy Lang is having a good marriage and living in luxury with her husband who sits on a net worth of over $5 million.
See Also: Connie Chung – Bio, Age, Net Worth, Facts About Maury Povich's Wife
No Social Media Presence
Wendy Lang might be a psychologist, but she isn't a social media fan. The only social platform that she's on is LinkedIn. On the contrary, her husband has functional accounts on Twitter, Facebook, and Instagram with a sizable following.
Height
The actual height of the mother of two is unknown. However, looking at her pictures with her husband, she stands a few inches beneath her husband whose height is 1.74 m (5 ft 7 inches).