Andy Roddick may not have reached the Olympian heights of Nadal and Federer, but he still remains one of the legends of the tennis game. The American player spent 12 years as a pro during which he won several titles. He also won one grand slam before calling time on his career in 2012. Since then, Roddick has largely concentrated his efforts on several enterprises and this has, in turn, buoyed his fortune. So, what is Andy Roddick's net worth since he retired and what is he up to these days? All these and more of your questions about the tennis star is answered below.
Andy Roddick's Career
Andrew Stephen Roddick was born on the 30th of August 1983 in Omaha, Nebraska. His father's name is Jerry while his mother's name is Blanche. The tennis star also has two elder brothers, namely Lawrence and John. Roddick grew up in Austin, Texas, and started playing tennis when he was just seven. He subsequently joined the junior tour and won six junior world titles as well as two junior grand slams. Andy Roddick turned pro in 2001 and quickly racked up wins against several big names including Pete Sampras and Michael Chang.
The zenith of Roddick's tennis career came in the year 2003. He not only reached the semi-finals of the Australian Open and Wimbledon but also won titles at Queens Club and Montreal Open. The Austin native also won the US Open and finished the year as number 1. Overall, Andy Roddick spent 12 years as a pro during which he established himself as one of the most powerful servers in the history of tennis. The American player holds the record for the most powerful serve at several tournaments. Roddick also served an amazing 249.4km/h (155mph) during a Davis Cup match in 2004. This remained the fastest ever serve in pro tennis, for seven years, before it was overtaken by Croatian player, Ivo Karlovic.
What is Andy Roddick's net worth Post-Retirement?
Andy Roddick initially built up his fortune during his successful playing days. The American player scooped up a total of $20.6 million in career earnings in his 12-years on the ATP tour. Andy Roddick's net worth was also greatly enhanced by the several endorsement deals that he bagged during his active days. The Austin native represented companies such as Lexus, Reebok, American Express, Rolex, Powerade, Parlux Fragrances, Arizona Beverage Company, Microsoft Xbox and Sega. He also landed a mouth-watering $25 million deal with French designer company, Lacoste, in April 2005. Since retiring, Andy Roddick's net worth has witnessed a steady increase and this is due to his discipline as well as strong savings culture.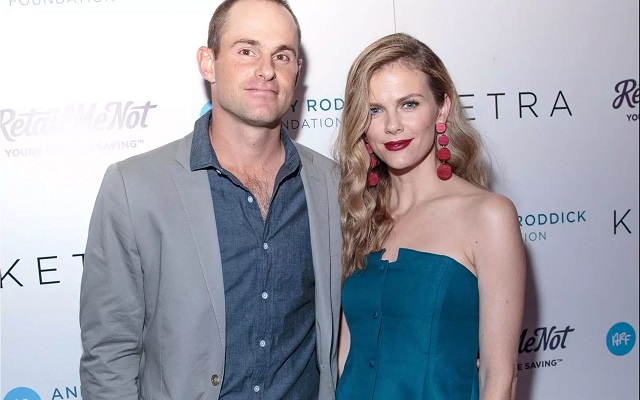 Roddick realised early on that whatever he earned during his active days would have to sustain him in retirement. He, therefore, avoided unnecessary splurges and invested his money properly. One of the sectors that Roddick invested in was real estate. The tennis legend snapped up several buildings, on long term leases, during the 2008 global financial downturn. Roddick has also invested in several companies. The tennis legend is always on the lookout for enterprising start-ups and relies on his personal network, and the local community, to hear about such companies. Roddick has so far invested in 17 start-ups including TravisMathew Apparel, a company which specialises in stylish men's outfits. All these endeavours have boosted Andy Roddick's net worth to an appreciable $30 million.
See Also:  What is Jon Jones' Net Worth and How Much Does He Make Per Fight? 
Philanthropy
If there is one thing that excites Andy Roddick asides tennis, it is charity. The tennis legend has always sought to help others discover their passion and at the age of 18, he set up the Andy Roddick Foundation. The foundation seeks to close the learning gaps which students often face during the summer months. The foundation does this through an innovative six-week summer program during which kids participate in literacy, STEM, art and sports workshops. The kids embark on career field trips to several public and private institutions. They also get the opportunity to meet with various professionals including scientists, chefs, artists, politicians, and financial advisers. All these are geared towards helping the youngsters discover their passion at an early age. The Andy Roddick Foundation is based in Austin, Texas, and has grown from an initial outlay of 80 kids to serving thousands of kids each summer.