Many veterans have come and gone in the entertainment industry, and English actor Daniel Day-Lewis counts among the lot. The movie icon has been hailed by both fans and the general public for his exceptional acting prowess. Even among the famous actors of our time, Day-Lewis is viewed as one among the greatest actors that ever lived. His heydays saw him sweeping a plethora of awards which include Academy Awards in the category of Best Actor (this gave him pride of place as the sole male actor with a record of three wins in the category), he is also renowned as one of the three male actors to ever win three Oscar awards. His other awards include three Screen Actors Guild Awards, four BAFTA Awards and a couple of Golden Globe Awards. Read on to get the details on Daniel Day-Lewis' net worth.
How Daniel Day-Lewis Made His Money
One would be completely right to say that he is among the most acclaimed entertainers of all time. Daniel Day-Lewis' net worth is quite huge, in spite of a comparatively sparse number of movie credits compared to the best of his contemporaries. In fact, people believed that it is the sheer quality and superiority of the reclusive actor's work that defines his exceptional filmography.
He is distinguished for his all-encompassing acting technique, where he practically transitions into the character for the entire duration of the shoot. Needless to say, the results are quite vocal in speaking for themselves as evidenced in his incomparable work in productions like In The Name Of The Father and There Will Be Blood.
The intensity of Daniel Day-Lewis' commitment to his roles is what permits him to take extended breaks between films. He went into semi-retirement from acting after his role in 1997 The Boxer, moving to Italy to work as a cobbler for a while. However, Day-Lewis let himself be coerced back into acting by Martin Scorcese, the famed actor then starred in The Gangs Of New York alongside Leonardo DiCaprio and Cameron Diaz.
Thanks to his stellar talent, the veteran is one of the highly sought-after actors. The movie icon was reportedly chased for blockbusters like Man Of Steel and Terminator Salvation. However, he would only take on roles where he feels that the project speaks to him.
Reportedly, Daniel Day-Lewis was the next choice for the title character in Batman Forever after the passing of Michael Keaton, and as wonderful as the sight of the movie legend in a batsuit would have appeared on screen, it never came to pass. Sadly, it looks like fans will never see any other Day-Lewis performance with the veteran announcing his final retirement upon the completion of the 2017 film Phantom Thread. While he relented on his initial retirement, he appears to be really bent on it this time around. So while we hope that he may be lured out for one last project in the nearest future, fans shouldn't hold their breath.
Daniel Day-Lewis's Net Worth After Retirement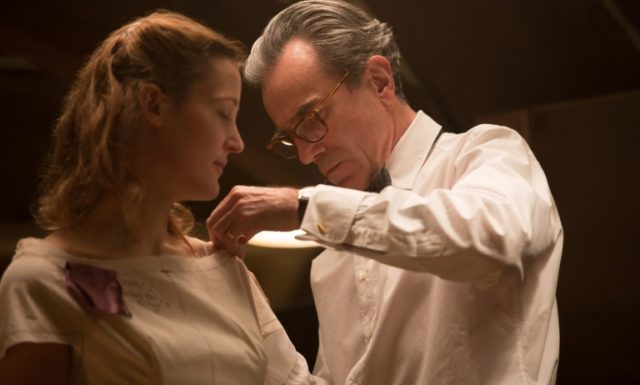 Day-Lewis is notoriously reclusive and is renowned as one among the most selective entertainers in the entertainment industry, appearing in just a handful of movies since 1998. The movie icon is also known for taking some time off between one role and the other. Notable among his hiatus is the length of time between Gangs of New York which he did in 2002 and the 2007 There Will Be Blood. The reason he is financially buoyed on such selective roles is that he is handsomely paid for each project.
According to The Richest, Daniel Day-Lewis' net worth after retirement is in excess of $50 million. Just a movie project fetched him the sum of $8 million in the mid-1990s, but he also rejected projects that failed to speak to him, thus hindering his chances of earning even more money.
Read Also: Who Is Sam Riegel, What is His Height And Does He Have Kids?
According to the records, Daniel Day-Lewis takes between six to eight million dollars per movie thanks to his commitment and exceptional skills. What he earns is more than enough to keep him afloat. He was paid eight million dollars as far back as 1996 for his effort in The Crucible. His 2012 movie Lincoln grossed above $182 million globally, consequently upping his stock at the box office. All these contributed to Daniel Day-Lewis' net worth which has seen him retire a happy and wealthy man.
The movie legend is enjoying his retirement in Ireland where he is a citizen. He has the support of his wife Rebecca Miller who is also a known actress in Hollywood. Daniel Day-Lewis has two sons Cashel, Ronan, and Gabriel Day-Lewis.