Does the name K-pop ring a bell? It is a popular genre of music that originates from South Korea. This music genre encapsulates other genres like rap, electronic, rock, hip hop, and R&B. In a nutshell, it is becoming increasingly popular especially among millennials and Korean movie lovers. Even top American artists including John Legend and Dua Lipa feature K-pop artists on their songs. Currently becoming one of the most popular genres in the world, the k-pop industry generates about 6 billion dollars annually.
What is K-pop?
When people hear K-pop, they usually think; Gangnam Style by Psy or Nobody by Wonder Girls. To determine what really is K-pop, tracing its way back to the '90s is necessary. The contemporary form emerged around 1992. But the appearance of this music phenomenon goes way back. Modern-day K-pop has been the result of decade-long cultural blending that started in the 1950s. During the time of the Korean war, the country was forced to be exposed to Western and European culture, along with this came a cascade of music genres, pushed by western music enthusiasts and singers. It is from this point that the question of what is K-pop begins to be answered.
In the following decades, South Korea learned to emulate artistes like Marilyn Monroe and other big names in American pop culture. They began by creating girl groups, which again was a mirror of the legendary Andrew Sisters and The Ronettes. In 1992, k-pop was exposed to the general public with an electric hip-hop performance. Before this, there was no Independent music production, television, and radio performances. Everything was subject to a music censor board apart from weekend talent shows. Some older yet popular Kpop songs include; FIN.K. L – "Now" (2000), Shinhwa – "Perfect Man" (2002) and Epik High – "Fly" (2005).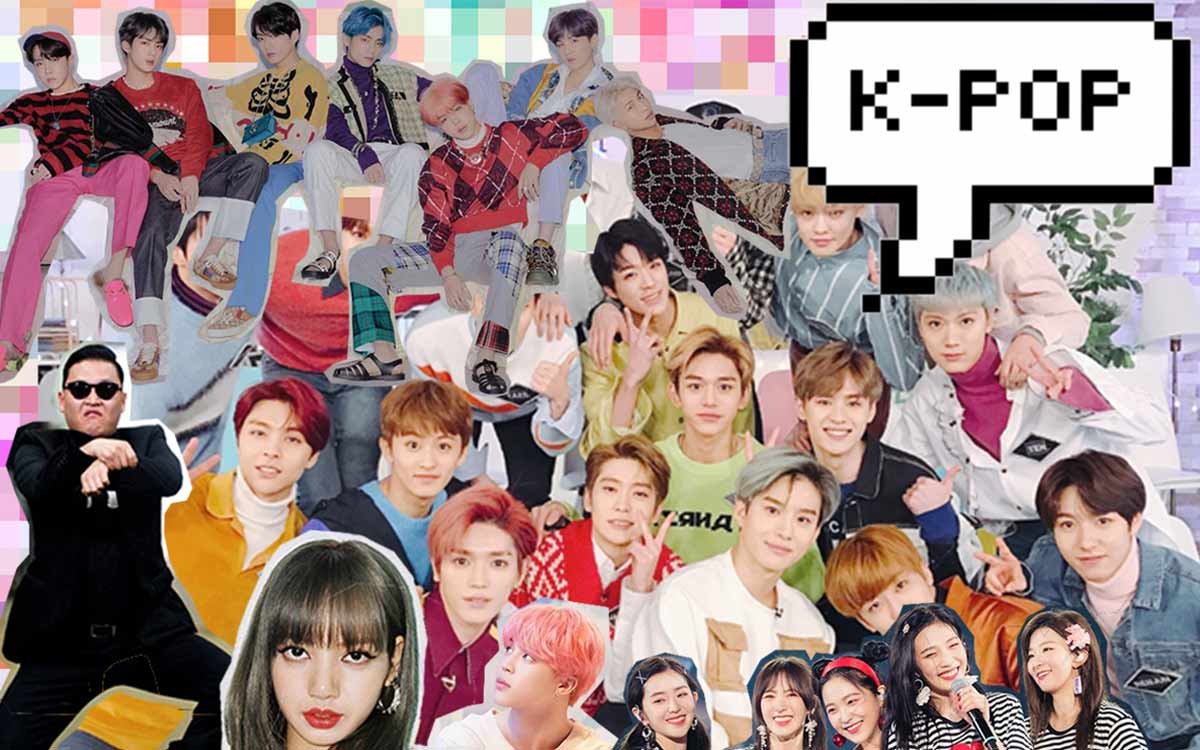 The road to becoming an "idol"- a term used to describe a successful K-pop artiste, is a strenuous one, owing to the fact that there are millions of people aspiring to be in that position. It takes extreme determination, skill, quick learning abilities, vocal skills, dancing skills, showing respect to trainers, listening skills, etc. Aspiring idols are required to audition and if they are accepted by a company (the equivalent of a record label), they're subjected to extreme exercise, diets, dance routine rehearsals that could last from 12 to 15 hours a day.
The maximum weight for an aspiring female trainee is 50kg, it's a bit easier on the males weight-wise. The heaviest male Kpop artiste is 90kg but there are still certain restrictions, tight diets, and exercise. Sometimes the training period could last for years before their debut and eventually, rise to fame.
Why Is It So Popular These Days?
It's extremely rare to see a K-pop star make mistakes, they are all so well prepared. Their concerts are usually ecstatic due to their synced choreographies, top-notch vocals, and high energy. Even watching the videos online gives people thrills. In K-pop, it's normal to see a group with numerous members. For instance, the group 'seventeen' is a group consisting of 13 members; 'WJSN' consists of 13 members; 'NCT' is composed of 18 members and it's most likely a challenge for fans to learn all their names.
It is not strange to wonder why this genre is so popular these days. K-pop's popularity and worldwide recognition can be credited mainly to their Creative Use of Costume and Color, most are multilingual, they have perfectly Synced Dance Routines, and of course very creative music videos. The internet is also a key component in its universal exposure. In addition to this, during the 2018 Olympics, a number of K-pop artists performed during the closing ceremony which brought even more public attention. It really helps that the beauty standards set for aspiring idols are quite high, making them eye candy.
See Also: Dreamcatcher – Members Profile, Info, and Trivia
In summary, K-pop is not just a style of music, it's part of the Korean culture and its slowly becoming a world culture, popular predominantly to the younger generation alongside music enthusiasts that are young at heart. The future is looking bright for the K-pop; its rapid evolution using modern and trendy themes and sophisticated undertones make it so incredibly compelling. All these seem to be a formula for continued global success, especially now that South Korea and its culture has the world's attention.