Kareem Abdul Jabbar has an estimated net worth of $20 million. He is an American retired basketball player from the United States of America who has made more than $10 million throughout his NBA career.
Among true Basketball fans, Kareem Abdul Jabbar is often regarded as one of the greatest, with Kareem Abdul Jabbar's net worth being one of the highest of retired basketball players. He's the all-time lead scorer of the National Basketball Association. He has won six titles from the NBA. He debuted with the Bucks in October 1969.
Kareem is of African-American and Trinidadian (Yoruba) ancestry. He was converted to Islam at the age of 24 in 1971. In protest against the unequal treatment of African-Americans in the United States, he boycotted the 1968 Summer Olympics.
The first and only son of Ferdinand Lewis Alcindor Senior., a New York City police officer, and his wife, Cora, Kareem, was the tallest child in his class. He enrolled at UCLA and played for John Wooden's Powerhouse Bruins.
Having conquered New York high school basketball at the already-defunct Power Memorial, Kareem played twenty seasons in the NBA for the Milwaukee Bucks and the Los Angeles Lakers. When Kareem Abdul Jabbar left basketball at the age of 42 in 1989 as a sport, no recorded NBA player ever scored more points, blocked more shots, or registered more seasons.
How Did He Make His Money?
Kareem Abdul Jabbar, an all-around player, brought grace, agility, and versatility to the attack center, characterized previously by power and size alone. A digitalized edition of a print archive from The Times reveals that Kareem set an NBA record of thirty-one thousand, four hundred and twenty-one points in 1984.
Kareem played high school basketball at Power Memorial Academy under coach Jack Donahue. He led the team to 3 back-to-back NYC Catholic championships and a 71-game unbeaten run. His high school scoring stands at 2,067 points. He was recruited by Jerry Norman who was the assistant coach of UCLA. Jerry, being a former college basketball player and coach, could see Kareem's talent and quickly brought him to UCLA.
Kareem Abdul Jabbar continued his basketball career at the University of California, Los Angeles (UCLA). He played four seasons for the UCLA Bruins (1966-69) under legendary coach John Wooden. John Wooden was nicknamed the Wizard of Westwood because he won ten NCAA national championships within a 12-year period.
What is most amazing is the fact that he won 7 in a row! Kareem helped the Bruins to three national championships (1967-69). He developed the "sky-hook" shot during college.
Former Harlem Globetrotter Goose Tatum is often credited with inventing the hook shot due to the fact that he would even shoot them without looking at the basket. The hook shot later became a staple of many players in the NBA.
His accolades include 3x First Team All-American, 3x NCAA Final Four Most Outstanding Player, and 2x USBWA College Player of the Year. A 19-time all-star record with a 15-time pick and an 11-time all-defensive NBA team member. Kareem Abdul Jabbar also became the first player to win the Naismith College Player of the Year Award (1969).
He was named as one of NBA History's 50 Greatest Players in 1996. NBA coach Pat Riley and players Isiah Thomas and Julius Erving called him all-time's greatest basketball player. His No. 33 jersey was retired by UCLA, and later by the Milwaukee Bucks and the Los Angeles Lakers.
In 2011, Abdul-Jabbar was awarded the Double Helix Medal for his work in raising awareness for cancer research. He was also rewarded by Barack Obama who gave him the Presidential Medal of Freedom award. With all this, there's no doubt Kareem Abdul Jabbar's personal net worth would be quite high.
What Is Kareem Abdul Jabbar's Current Net Worth?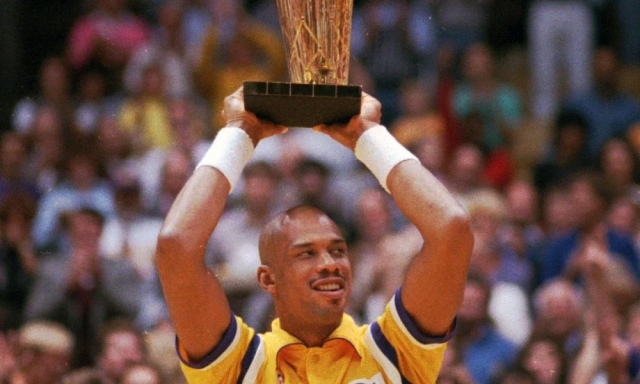 In the mid-1980's Kareem Abdul Jabbar found himself in a pinch when he discovered his financial advisor had used a significant amount of his cash to invest in a real estate development deal that went sour. In 1986 Abdul Jabbar had an independent audit of his finances and found out that he was liable for $9 million in debt. Collins was fired. Lawsuits followed.
Kareem Abdul Jabbar's personal net worth is estimated at $20 million. He made more than $10 million throughout his NBA career. He also earns from endorsement deals, book sales, and films. He currently lives in a lavish home in Los Angeles. In 2016, he published his latest book titled, Becoming Kareem: Growing Up On and Off the Court. His first book, his autobiography Giant Steps, was written in 1983 with co-author Peter Knobler.
He has also appeared as himself in the following movies; The Fish That Saved Pittsburgh, The Visitor, Fletch, Ask Max, Troop Beverly Hills, Forget Paris and many more. He made his film debut in Bruce Lee's 1972 film Game of Death, in which his character Hakim fights Billy Lo.
Kareem Abdul Jabbar's Income Sources
His NBA career
Endorsement deals
Book sales
Films