Also known as the wow master, Owen Wilson is a famous screenwriter cum actor who earned public recognition for his collaboration with movie maker Wes Anderson on many projects. The duo's friendship dates back to their days at the University of Texas when they co-wrote Bottle Rocket directed by Wes and starring Owen alongside his brother Luke. Though the movie was a box office flop, it attracted positive reviews as well as the attention of critics which aided in launching the careers of the duo in the entertainment industry.
What is Owen Wilson's Age
Owen Wilson was born on the 18th of November 1968 and was named Owen Cunningham Wilson by his parents Laura Cunningham Wilson (mother) and Robert Andrew Wilson (father). Though people often associate him with Texas where the actor was born and bred, both his mum and dad were Irish-American Massachusetts natives, who had to relocate to Texas because of Robert Wilson's work. His father Robert works as an operator of a Dallas public TV station known as KERA and an advertisement executive, while his mother Laura earns a living as a professional photographer.
Owen Wilson is not the only child of his parents; he is actually the middle son sandwiched between Andrew Wilson and Luke Wilson who are both big players in the entertainment scene. From what is perceivable, the Wilson brothers are quite close, Owen even functioned as the best man at his brother's (Andrew) wedding.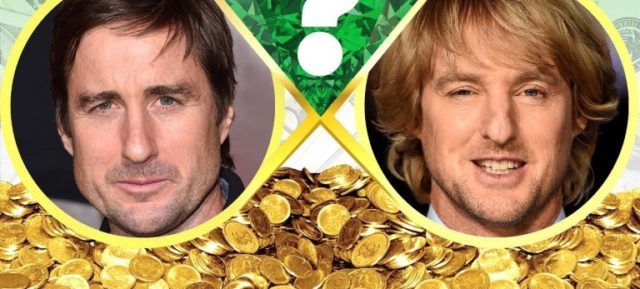 Owen Wilson's academic records are quite interesting as the movie star was known for a lot of misdemeanors during his formative years. He was thoroughly mischievous while studying at St. Mark's School located in Texas which resulted in his expulsion before he could graduate. It would appear that he made the resolution to turn a new leaf because the emerging movie star later joined Thomas Jefferson School where he accomplished his graduation without any major misconduct. According to his academic records, Owen was also a student at the New Mexico Military Institute where he landed after Thomas Jefferson School.
Owen Wilson's quest for further academic qualifications saw him at the University of Texas in pursuit of a BA in English. It was during his university days that Owen met his business partner and long-term friend Wes Anderson. The duo collaborated to write the 1996 Bottle Rocket which marked the beginning of their career in entertainment. The young Owen later relocated to Hollywood alongside Wes and his two brothers where he started landing roles fairly quickly, and today, the movie star is one of the big names in entertainment with a net worth recorded in excess of $60 million.
As Owen Wilson's age advanced, the famed entertainer began to face some issues with depression especially with the pressure of the industry and some personal demons. It all came to a head on the 26th of August 2007 when he landed at the hospital after being taken out of his home in Santa Monica, California by some medical officials who received a call for medical assistance on his behalf.
Much later, the police report revealed that it was actually a suicide attempt. While still in convalescence, the actor issued a public statement requesting for some privacy so that he will be able to overcome his difficult time. During his stay at the hospital, both family and friends including Woody Harrelson and Wes Anderson tried to ease his stress and boredom through constant visits; however, he was only admitted for less than one week before his discharge.
Read Also: Does Martin Freeman Have A Wife Now After Split From Amanda Abbington?
How Tall is the 'Wow' Master?
As Owen Wilson's age advances, his height is still steady at 1.79 m which is approximately 5′ 10½. The soft mellow voiced actor weighs a commensurate 75kg in body mass. He is distinguished by a mop of natural blond hair that he wears at neck length, his crooked nose, and eyes which are blue in color. Owen is also left-handed.
He is called the wow master because of his propensity to utter the exclamation "wow" in all of his movies. Owen is a self-proclaimed troublemaker, he was once involved in an accident on the set of The Haunting where he cut his chin and had to get some stitches. The famed actor wears a shoe size of 11 US.