Patrice Motsepe has a net worth estimated at 42.06 billion rands. He is a South African business mogul who made his money through the mining industry.
When it comes to creating large enough wealth to stand the test of time, we all have to agree that one income source will not take you there. Millionaires and billionaires of the world over are known for having varied income sources, and that is exactly the case for Patrice Motsepe who has an estimated net worth of 42.06 billion rands. He is not just one of the richest men in South Africa but also one of Africa's richest men who have successfully grown their wealth from one humble source into multiple business empires.
Patrice Motsepe's Mining Business Earned Him The Bulk of His R42 billion Net Worth
Known as a mining magnate, Patrice Motsepe made a more significant part of his wealth from his mining business. The young man nurtured and grew his mining business into the world-renowned African Rainbow Minerals company that mines various natural resources.
Motsepe developed an interest in mining at the young age of eight while selling liquor to miners in his father's little shop. At this young age, he equally showed great business acumen as the store always made more sales whenever he was behind the counter. Contrary to what his father wanted, when the time came for him to further his education, young Motsepe went on to study law. His interest in mining was rekindled by his encounter with a few mining companies while practicing law. This spurred him to read a lot of books and specialize in Mining and Business law.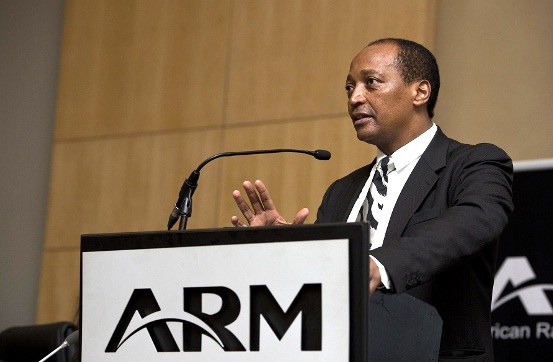 Since he could not secure a loan to start up, he began by providing services like sweeping mines under the company name "Future Mining." By 1997, when the value of the Rand was strengthening and gold was dropping, Anglo Gold wanted to sell off its lower mine shaft like other big companies to focus on bigger ones. Though Patrice couldn't afford it, he managed to reach an agreement with Bobby Godsell, the Chief Executive of Anglo's gold and uranium division. That was the beginning of his breakthrough in mining, and African Rainbow Minerals (ARM) was born.
Motsepe continued to grow by delving into other mining sectors like platinum through collaborations with different companies. His partnership with South African gold producer Harmony produced enough profit to earn ARM a place on the list of Johannesburg Stock Exchange. He was the first black entrepreneur to achieve this. Through a continuous strategic partnership, ARM made a total revenue of about $2 billion in 2010, and it has continued to grow. Motsepe's 40% controlling stake in ARM contributes to a more significant portion of his net worth.
Motsepe Has Since Invested in Numerous Other Businesses
The 61 years old businessman has a real-time net worth of $3 billion, according to Forbes. The more significant part of his net worth comes from mining, but that is not all that there is to him. It is, however, difficult to tell the exact number of sources that contribute to his net worth because of his widespread involvement in the business world. He owns a vast number of enterprises alongside stakes in different companies. His mining business and his involvement in finance and sport all contribute to the big bag.
Motsepe has earned the position of the ninth richest African with an enticing $3 billion net worth. Considering that this is an estimate, and his actual net worth may be higher than this, one can imagine how much wealth the industrious fellow has acquired. It even gets more incredible when you calculate the amount in South Africa Rands. The outrageous sum of over 42 billion rands is intimidating.
Some of Patrice Motsepe's other known businesses that have contributed to his net worth include:
Finance: Ubutun-Botho Investment (UBI) and African Rainbow Capital (ARC)
Due to his strong belief in creating opportunities for Africans, the business tycoon made Ubutun-Botho Investment (UBI) in 2003. By 2004, the company went into a Black Economic Empowerment (BEE) deal with Sanlam, an insurance and financial company. The deal brought different stakeholders together for the empowerment of small businesses, people, and organizations – even those in very remote areas.
By 2014 when the contract ended, UBI had acquired 13.5% of Sanlam and 18.1% voting stake as its BEE partner. The agreement created about R15 billion. Later on, in 2016, UBI started a subsidiary known as African Rainbow Capital (ARC). Through continuous hard work and persuasion, he owned 55% of UBI as of 2019. Again in 2019, ARC entered into a new deal with Sanlam to create African Rainbow Life (ARF), an insurance company that provides full-scale insurance, including; life, retirement, and investment insurance.
Sports: Mamelodi Sundowns FC and Blue Bulls Co.
Patrice Motsepe's business acumen knows no limit as the multi-billionaire equally has a place in the world of sports. He is the owner of a Premier Soccer League club, Mamelodi Sundowns FC, the most successful soccer club in South Africa. He bought Sundowns in 2004.
The investor also has a 37% stake in Blue Bulls Co., a Rugby Union team that he invested in, in 2019. Still unsatisfied with his achievements in sports, the enterprising South African contested and won the position of president of the Confederation of African Football (CAF). He was elected on the 12th of March, 2021.
Motsepe is Also a Lawyer
Aside from his interests in mining, finance, and sports, Motsepe is also a professional lawyer. He acquired a Bachelor of Arts degree from the University of Swaziland and an LLB from Wits University. He subsequently started working at Bowman Gilfillan in 1988. He was very focused and ambitious, and in 1991, he went to McGuire Woods law firm in Richmond, Virginia, as a visiting lawyer under the American Bar Association Programme.
As a product of his hard work and dedication, Patrice Motsepe became partners with Bowman Gilfillan at age 32. He was the first black partner of the firm. It was at this point that he decided to venture into the mining business by first specializing in Mining and Business law. He has incorporated advocacy into his business world through membership in Business Unity SA (BUSA), one of the most influential business advocacy and lobby groups in South Africa.
All The Sources That Contribute To Patrice Motsepe's Net Worth
Advocacy: 1988 to 1997 (he stopped full-time practice and ventured into the business world).

Mining: 1997 to date.

Finance: 2003 to date.

Sport: 2004 to date (as the current president of CAF, he will have to hand over his management of Sundowns to his eldest son).
Overview of Patrice Mostepe's Net Worth From 2008 to Date 
In 2008, Patrice Mostepe was one of the first blacks to make it to the Forbes list with a net worth of 35.32 billion rands. Below is a breakdown of his net worth has increased over the years.
| | |
| --- | --- |
| Year | Net Worth |
| 2008 | R35.31 billion |
| 2009 | R18.36 billion |
| 2010 | R32.49 billion |
| 2012 | R38.09 billion |
| 2013 | R40.93 billion |
| 2014 | R38.09 billion |
| 2015 | R29.66 billion |
| 2016 | R16.24 billion |
| 2017 | R25.57 billion |
| 2019 | R32.45 billion |
| 2020 | R36.71 billion |
| 2021 | R42.06 billion |