SPAR is one of the top 5 retail chain stores in South Africa and to give back to their customers, the retailer introduced the SPAR Rewards Card loyalty program a while back. This was launched as they realized that to remain a major player in the very competitive retail chain sector in the country, they have to continually value and reward their customers who have remained loyal through their patronage. Many great brands worldwide are no longer operational simply because they failed to understand or underestimated the power of customer loyalty as the main force that keeps them in business, profitable and thriving.
SPAR Rewards Card Is A Cashback Incentive Program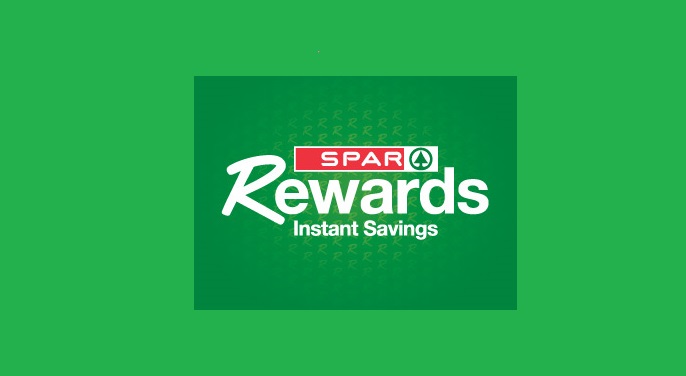 SPAR management has constantly come up with very creative innovations to make their store the first choice of most shoppers, they have achieved this by bringing all that the customer may desire to shop for under one roof. They have also tried to provide the very best in-store experience and convenience for their customers to shop to their heart's delight.
Long gone are the days when businesses had no regard for their customers or value the loyalty that they show towards their products and service offerings. The highly innovative nature of the business world today, alongside the intense competition among businesses for the customer's soul, has made appreciating and even rewarding customers not only the right thing to do but also what is required to ensure repeat businesses, remain afloat in business and also to stay ahead of the competition in the marketplace.
SPAR operates in the highly competitive retail chain business and they introduced the SPAR Rewards Card program to reward their customers with cashback inceptive to encourage continuous patronage and loyalty.
The SPAR Rewards Card is done in such a way that it allows the holder to earn back from SPAR some of the cash spent by the customers as rewards points which they can in turn use to purchase specific items on offer at SPAR stores and a few of SPAR's partners that are committed to the program. The more shopping the cardholder indulges in at any SPAR retail outlet, the more the opportunity they have to get more rewards/cashback.
All SPAR Customers Are Qualified To Obtain A SPAR Rewards Card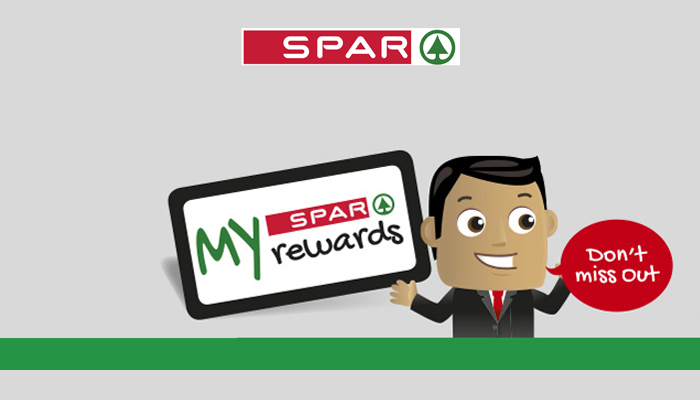 The SPAR Rewards Card is open and available to all customers that shop at any SPAR retail outlet, irrespective of whether they are regular shoppers at the store or not. The requirement, however, is that you have to at least shop at any SPAR shop to benefit from the SPAR Rewards Card program. The program is non-discriminatory and it is available to every customer and potential customer. As long as you shop at any SPAR retail store for your groceries and several other products on offer, you are definitely eligible to obtain the SPAR Rewards Card and benefit from all the goodies that their reward program has to offer customers.
It should be understood, however, that the SPAR Rewards Card is not a payment medium – meaning it doesn't work the way your ATM card does. But depending on how much you have accumulated on the card,  you can use it to pay for some items that have been deemed eligible. The card after issuance is still deemed to be a property of SPAR and can be withdrawn or outrightly canceled if the holder has been found to have violated the terms and conditions specified by the retail outlet for the issuance of the card. The company may also not issue the card to anyone who is not of a sound mind or known to be a shoplifter or anyone deemed to be a threat, either to the store or the safety of other customers in the store.
How To Get A SPAR Rewards Card
To enjoy the benefits that a SPAR Rewards Card and reward program offers to customers, one would first and foremost have to visit any SPAR retail outlet and shop for essential items, groceries, or any other item in the store. After you have concluded your shopping, you can follow these steps to obtain your SPAR Rewards card:
Walk up to the teller or cashier at the store and make it known that you want to obtain the SPAR Rewards Card.
The cashier would give you a Know-Your-Customer (KYC) form to fill (to get to know more about you as a customer). Fill this form and return it to the cashier.
The cashier would, upon receiving your completed form, then issue you the SPAR Rewards Card, with one or two educational pamphlets telling you more about the card.
Once you have received your card, look at the back of the card and send the barcode number at the back of the card by SMS to the designated number on the card to have it activated.
You will get a notification message on the telephone number you registered with to confirm the card's activation.
Once you have completed all these processes, you will begin to accumulate reward points from your next purchase at the store, which you can claim once you have accumulated enough redeemable points.
After obtaining the card from a SPAR retail outlet, the card is still not active and useful until it is duly registered on their website. So, one has to register an account with SPAR on the website to benefit from the rewards program and earn points.
Your cellphone number is the first requirement on the website and upon imputing that into the required field, the website will bring up subsequent fields which you would be required to fill before completing the process and fully registering your account.
How Do I Redeem My SPAR Reward Points?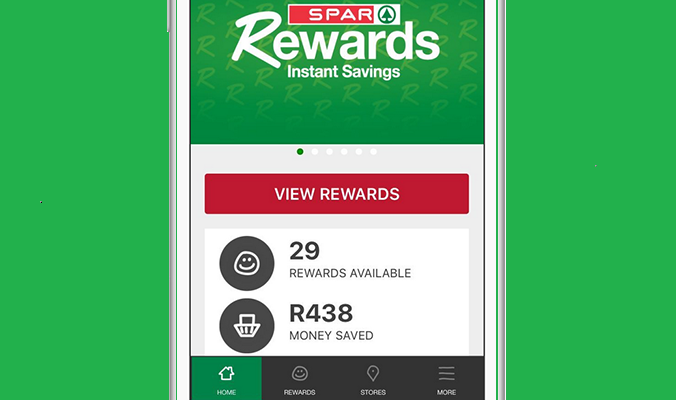 Obtaining the SPAR Rewards Card and even carrying it around with you while shopping in any of the retailer's shopping malls will not guarantee you any rewards from SPAR for your shopping and loyalty if you don't use it the right way. There are a few steps you have to follow to begin earning rewards and also redeem them.
The steps involved to redeem your SPAR Rewards points include:
After registering your account and card on the website
With your newly registered card in hand, you can walk into any SPAR shopping mall closest to you and shop for your essential items as you normally would. As you shop for items that qualify you for the SPAR Rewards program, this value would be held temporarily for you until it's substantial enough for you to shop with.
It is pertinent to emphasize again that you will not be able to use acquired points immediately at the point of acquisition. The rewards and points are held for subsequent use.
So, at the till/counter, when you are about to pay for your items, you can redeem your rewards for keeps via two means – either by presenting your card to the cashier to swipe on a special device while making your payment or by quoting your cellphone number to the cashier while making payment. As soon as the cashier checks out your items, your reward points will be automatically credited to your account.
Moreover, in some of their stores, once you produce your phone number at the till points, the discount is automatically deducted.
To monitor your SPAR rewards points and your usage, SPAR recommends that its customers should download the SPAR SA Rewards App. To download the app, simply go to the Google Playstore or the iOS App Store on your phone, type in the search area SPAR SA Rewards App and click on the download button. After successfully downloading the app, search for it on your phone and then log in with your phone number.
The application has been built in such a way that you can monitor your points as it grows. On the SPAR SA Rewards App, you can also view items that are eligible for rewards at their store, view stores where you can shop and earn points, and also see the rewards gotten and the amount of money it translates to. According to the store, SPAR Rewards changes regularly so, having this app will help their customers stay abreast of recent happenings.
Here are other things to note:
Cash redemption of rewards points is not permitted.
Points will not be given for payments completed with the card.
Do My SPAR Rewards Points Have An Expiry Date?
Like life itself, which obeys the laws of time and seasons, the SPAR Rewards Card loyalty points garnered by customers as they shop at any SPAR retail outlet do not hold in perpetuity. Any rewards/loyalty points garnered by customers will be lost if the registered SPAR Rewards Card is not used by the customer for 3 consecutive months. It doesn't matter if the non-usage is intentional or not because some customers might forget to swipe their card or quote their registered cell phone numbers to the cashier at the checkout points in the store.
However, SPAR, in a bid to please both their customers and franchise store owners, has left the determination of the length of the expiry period of the rewards points earned by customers to the discretion of the participating stores and/or their owners. So, while some stores may have a longer time frame for their rewards points validity than the recommended 3 months period, others may have it shorter or choose not to offer rewards to their customers at all.
From all indications, the 3 months expiration period is a suggestion and maybe a benchmark as each participating SPAR store, in the end, decides the validity period of the points earned in their own SPAR Rewards Cards loyalty program.
Can I Use My SPAR Rewards Card At Any SPAR Outlet?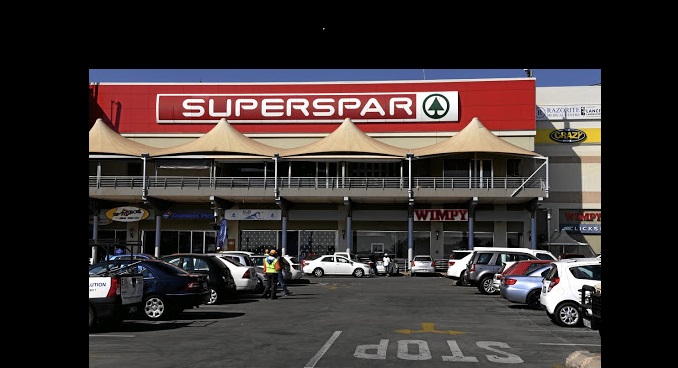 SPAR is a global brand and an International Business conglomerate. They have four different retail store outlets in South Africa with the following store formats –
SPAR Express
KWIKSPAR
SPAR Supermarkets
SUPERSPAR
The SPAR Rewards Card loyalty program was designed to give back to their customers as they enjoy a seamless shopping experience across their available stores in the country. Still, since SPAR does not own all of its branded stores in the country, it is possible that some might not run the rewards program.
So, it is possible to use your SPAR Rewards Card at any of their stores, if the store is participating in the program. The good thing is that some participating stores not only honor the rewards program, but they also extend the rewards policy to other sister or affiliate stores within their fold – such as the TOPS store, etc.
If you are very much interested in earning reward points as you shop in any SPAR retail store, it might not be a bad idea first to check if that particular store is participating in the SPAR Rewards Card program. If a store is participating in the reward program, they will usually put up banners indicating their participation in the program, either at the entry or exit points in the store.
Can I Link Multiple SPAR Rewards Cards And Transfer Reward Points To Another?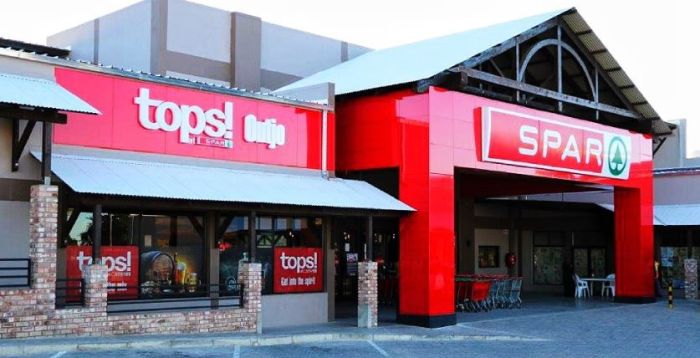 SPAR customers can obtain the SPAR Rewards Card at no cost at any of their retail outlets. Since the cost of acquisition of the card is at zero rands to the customer, many people have erroneously or deliberately collected many reward cards from different stores over time. They have earned several rewards points across these cards and are now trying desperately to link them all together somehow. SPAR has made it known to its customers that they cannot link multiple SPAR Rewards Cards together under the same account, and neither can they transfer rewards points from one card to another.
Each customer is expected to have only one SPAR Rewards Card for the loyalty reward program, and they are expected to present the same at any SPAR store of their choice when shopping. In the unlikely event that a customer either misplaces their card or it is stolen from them, all they need do is to go to any SPAR store of their choice, request for a new card to be issued, provide the cellphone number they provided while registering their lost card, and ask the store staff issuing the card to transfer their details – rewards points inclusive, to the newly issued card.
In summary, SPAR has shown through their SPAR Rewards Card loyalty program that they truly value their customers and would want their loyalty to them to be reasonably rewarded.