In South Africa, the unbanked population (people that do not have bank accounts) can still enjoy banking services like funds transfers, bills payment, airtime recharge, and many more. All these can be accomplished through Standard Bank Instant Money which focuses on the final inclusion of all. It is a form of digital banking that puts people in total control of their money. While the banked (people with active bank accounts) can leverage their existing accounts in sending out IM, the unbanked only need to get to a merchant or retail partner of Standard Bank to effect transactions. Receiving IM through Standard Bank is free, but a token is charged for sending IM.
This digital banking service of Standard Bank is comparable to First National Bank's eWallet and has a likeness to CashSend offerings from Absa. The service also comes with some wallet limits. Individuals who already have their own Instant Money Wallet can leverage their wallets to receive as much as R10,000. Daily sending is capped at R5,000 and users can only send R25,000 within one month. Also, there are limits on bill payments and airtime recharges; while you can only recharge up to R500 on your phone per day, daily bill payment must not exceed R1,500. However, there is still a whole lot more to learn about Standard Bank Instant Money.
What Is Standard Bank Instant Money?
Standard Bank Instant Money is counted among the best digital banking services South Africa has to offer. The service can be accessed by all – both customers of Standard Bank and those that are yet to open an account with any bank (the unbanked). Just like the normal Instant Money, Standard Bank IM will place you in absolute control of your funds even in the absence of a bank account. IM makes it possible for one to remit money to people so long as they have a functional mobile phone number and collection of such money is as easy as collecting Cash Send. Standard Bank ATM or any of their retail partners are on hand for onward delivery of IM funds.
What's more, the number of retail partners are on the increase as the bank's extensive retail footprint now includes places like PEP, Carry stores, OK Furniture, Spar, Makro or Rhino Cash, Game, House and Home, Builders Warehouse, Shoprite, Checkers, Pick n Pay, Cambridge Food, Usave, as well as select Massmart stores nationwide. All these are in addition to the long list of already established retail partner networks in Standard Bank. The bank is looking to create a future where it will be possible for their customers to access funds down the street as opposed to commuting to either receive or send funds. With Standard Bank Instant Money, funds are also accessible through a mobile app, online banking, Standard Bank ATMs, and cell phone banking.
Standard Bank Instant Money is the equivalent of FNB's (First National Bank) eWallet. It is also comparable to the CashSend offerings from Absa.
Wallet Limit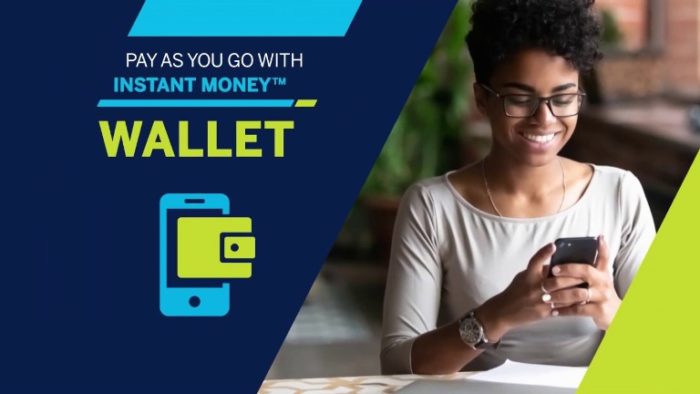 People who are registered on Standard Bank Instant Money have an instant money wallet where they can load funds up to the tune of R25,000. These funds can be spent on several things, including airtime and data purchase, bills payments, the money can be withdrawn if you are in need of cash, or it can be sent to anybody with a phone number in South Africa. Individuals can receive as much as R10,000 into their Instant Money Wallet on a daily basis and the max for daily withdrawal is R5,000. Withdrawal for an entire month is capped at R25,000.
For pre-paid purchases such as electricity, the daily eWallet limit is pegged at R1,500. On the other hand, the daily eWallet limit for airtime is lower at R500.
This sought-after service of the bank is particularly in high demand during the long vacations, at month-end, school breaks, and during long weekends.
Retail Partners Where You Can Withdraw Standard Bank Instant Money
Below is a list of retail partners where users can conveniently withdraw their Standard Bank Instant Money. This list is not exhaustive as the bank keeps adding new ones as time rolls by.
• Boxer
• Builders
• Cambridge Food
• Checkers
• Game
• House and Home
• Kazang
• Makro
• OK Furniture
• OTT Collect approved sites
• PEP stores
• Pick n Pay
• Rhino
• Shoprite
• Spar
Benefits of Having a Standard Bank Instant Money Wallet
Those who have enrolled with Standard Bank Instant Money have a lot of benefits to enjoy.
With your IM wallet, you can perform simple transactions like airtime top-up, purchase mobile data, pay all sorts of bills like electricity, including several other pre-paid services.
Enrollees on Standard Bank IM can carry out funds transfers easily. Sending or receiving money is now at your fingertips.
Even in the absence of an ATM card, people on Standard Bank Instant Money can access cash from the Automated Teller Machines.
With your Standard Bank IM Wallet, you are at liberty to cancel any voucher you no longer want to send.
An IM Wallet from Standard Bank affords users the opportunity to view their transaction history both inflows and outflows.
The IM services do not attract any monthly charges
When you use your Instant Money Wallet to send funds to another IM wallet, the services come free of charge.
However, sending money to a receiver without an IM Wallet attract a token in the form of transaction charges
An IM Wallet with Standard Bank enables users to send as much as R5,000 daily from any retail partner of their choice
If your cash collection PIN is lost, it can be reset through your IM Wallet
Resetting of your wallet PIN is also enabled
Step by Step Procedure on How To Register For Standard Bank Instant Wallet
Registering for Standard Bank Instant Money Wallet involves easy and straightforward steps that can be accomplished by anybody, both the banked and unbanked. All you need is a functional mobile phone and a South African identity. Follow the steps listed below;
Dial *120*212# from any phone number of their choice
Input your identity number. This triggers the creation of a unique Instant Money Wallet PIN.
After doing this, you are ready to access and use your Instant Money Wallet; this can be done through various channels like Cellphone Banking (especially for the unbanked public), Internet Banking, mobile app, ATM, retail partners, and many more.
After leveraging any of the aforementioned channels to load funds into your IM Wallet, you are now set to transfer funds to anybody so long as the individual has a functional mobile phone number. IM Wallet enrollees are also at liberty to receive funds into their wallets and such funds are accessible anytime irrespective of location.
How Standard Bank Instant Money Works
Users of Standard Bank Instant Money Wallet do not need to have any functional bank accounts to qualify for the service. However, it is easier for those that have bank accounts (they can top up through the mobile app, internet banking, ATM, and more) to top up their wallet than the unbanked who have lesser options (like topping up at a merchant outlet).
Instant Money vouchers are received via SMS alerts and are created when you visit any of the Standard Bank's participating retail partners or go to one of the bank's ATMs.
While there, select the option "Withdraw Money"
Input the amount to be withdrawn
Create an Instant Money voucher by entering your selected 4-digit voucher PIN; this will be received via SMS.
Select the particular voucher to be redeemed
Enter the right PIN for it
Collect the cash
Why Are Vouchers Important In Instant Money?
The importance of vouchers in Instant Money cannot be overemphasized. The ten-digit number functions as an Internal Accounting Control Mechanism ensuring that the authorization of every single payment is done properly. It also ensures that beneficiaries receive the goods and services they purchased.
In Standard Bank, vouchers don't last forever, thus, the recipient should endeavor to make use of it before expiry. Upon receiving a voucher, the receiver will have a grace of three years in which the funds can be withdrawn without hassles. Besides, considering the fact that IM funds don't yield any interest, it is advisable that receivers withdraw them as soon as possible since waiting too long won't add any value to your money. Also to be considered is the fact that factors like inflation will reduce the value of idle funds, thus, withdrawing it within the shortest possible time is recommended.
Important to note that business owners who send Instant Money using bulk payments are at liberty to set the validity of the voucher for a period that can be less than three years. Thus, if you are receiving IM from such a source, don't wait too long to redeem it
With IM, vouchers cancellation or reversal is possible with the following steps.
Select the option "Manage Voucher"
Select the voucher you intend to delete or discard
Confirmation is done with the PIN sent to the intended receiver
We must also note that there are situations where reversal is completely disabled. If the receiver of Instant Money happens to be someone who has his own Instant Money Wallet, whatever funds you send to such person becomes available immediately and he does not even need to have any Cash Collection PIN before accessing the funds. This kind of transaction is irreversible.
What To Do In The Event That An Instant Money Voucher Was Not Received
Sometimes, an intended receiver of Instant Money may not receive the voucher, or it may be that the person received it but mistakenly deleted the SMS containing the voucher number. Under such a situation, a sender is advised to place a call to the Standard Bank Instant Money Team with the number 0860 466 639. It is now the duty of the bank's emerging payments call center to perform a security check and if everything is in order, they will retrieve the voucher number.
How To Find Your Standard Bank Instant Money Voucher Number?
Accessing your IM vouchers can be quite easy, just follow these steps;
Dial *120*212#
Select the "Manage Voucher" option.
Pick "Top up with IM voucher"
Choose the particular voucher to be redeemed
Key in your 4-digit cash collection PIN.
Details Needed to Send Standard Bank Instant Money To Someone
The sender must have a valid South African ID
The sender must provide his or her cell phone number, including that of the intended beneficiary
He or she must declare the exact amount to be sent.
A token is charged for sending and it will be deducted from the money you give
Once the PIN and voucher number is released, they will be received through SMS
The recipient/beneficiary receives the Standard Bank IM voucher number.
The sender shares the release PIN with the intended recipient/beneficiary to prove that the individual is authorized to lay claim on the voucher.
Generating Your Standard Bank Instant Money PIN and what It Can Be used For
Once a transaction is initiated on Standard Bank IM, it automatically generates an Instant Money PIN alongside the Standard Bank IM voucher which is received via SMS. For users who would love to do a PIN reset, the process is a simple one
Dial *120*212#
Enter your 5-digit wallet PIN.
Select the option 'Manage vouchers'
Then select the 'Change collection PIN' option
This will display a list of vouchers for the user to make a choice
Select the particular voucher you wish to change its PIN.
Enter your new 4-digit cash collection PIN
Confirm the change and it is done
The major use of the 4-digit cash collection PIN is authentication. It makes for the safe collection of IM funds from retail partners, Automated Teller Machines, and the likes. We must note that there are precautionary measures one can take to safeguard their IM PIN
To safeguard your wallet Pin, you must
Keep it a secret
Whenever you send out funds to people, be sure to keep the PIN safe. The reason is that illegal withdrawal may occur if the voucher number and PIN gets into the wrong hands
If you lost or forgot your Cash Collection PIN while carrying out a transaction, it is possible to do a reset through the Instant Money Wallet
For further inquiry on Standard Bank Instant Money contact 0860 123 000
Withdrawal Procedure for Standard Bank Instant Money
With Standard Bank Instant Money, receivers are at liberty to collect their funds at their convenience. However, one must be careful not to exceed the three years expiry date. Withdrawing your received Instant Money can be accomplished through various means
1. Withdrawing at Merchant Point
Withdrawing Instant Money at Merchant Point is easy and can be majorly used by the unbanked (individuals who don't have bank accounts). These retail outlets will require a receiver to present documents like a valid South African ID in addition to a mobile phone number.
The first step is to provide the merchant with the Voucher Number
On the merchant's POS device, input the Cash Collection PIN.
It is only the sender that receives the Standard Bank Instant Money PIN, thus, the receiver must contact the sender to get the PIN.
Upon the verification of the PIN, the Merchant gives the funds to the receiver.
2. Withdrawing Instant Money at an Automated Teller Machine
Standard Bank Instant Money can be withdrawn from Standard Bank through their ATMs
The first thing to do at the ATM is to enter your voucher number
Input the Cash Collection PIN
The ATM verifies the PIN and releases the money to the receiver.
Important to note that if the receiver is already on Instant Money with his own wallet, the money becomes immediately available for such individuals who can start spending from their wallet without having to visit any Merchant or going to an ATM.
Sometimes, an Instant Money Wallet can be used fraudulently and in such a situation, it is advisable for the owner to cancel it immediately. Cancelation is also recommended where it is discovered that an IM wallet was used illegally, for terrorist activities, and for any other purpose that is considered to be against the law.
To cancel your IM wallet, you need to place a call through to the Contact Centre. Before opting for cancellation, ensure that all remaining funds in your wallet are withdrawn.