While the maximum amount a contributor to the Unemployment Insurance Fund (UIF) will get is R6,730 monthly, the minimum an individual is likely to receive will not fall lower than the country's minimum wage. This means that the least UIF pay can be around R3,500. Both employers and employees make UIF contributions – one percent each from both parties makes two percent of a contributor's monthly remuneration. Thus, the total amount to be paid by each contributor is dependent on their monthly income. This piece x-rays the meaning of UIF in detail, including the dynamics for the contributions and the payouts.
What Is UIF – Unemployment Insurance Fund?
UIF, an acronym for Unemployment Insurance Fund, is one of the departments of the SA government established to take care of the needs of its teeming population, specifically those out of jobs. While the going is good, both employers and employees will be contributing to the funds regularly, and in the event of job loss or any other unforeseen circumstances, contributors can start drawing from their UIF funds.
Apart from unemployment, other situations that give one access to their UIF payment are ill-health, maternity/parental leave, adoption, or if the contributor is incapacitated by pregnancy. In South Africa, UIF has over 1.5 million companies making contributions to the funds on behalf of their employees. Before you can be eligible to claim benefits, you must have dealt with the necessary process which involves applying for the funds.
The UIF system in South Africa is regulated by legislation – the Unemployment Insurance Act, 2001 (the UI Act) and Unemployment Insurance Contributions Act, 2002 (the UIC Act). These laws, which came into effect on the 1st of April 2002, provide the imposition and collection of all contributions to the Unemployment Insurance Fund and the approved benefits that contributors are allowed. The UIF approved benefits are
Unemployment
Illness
Maternity
Adoption
Death
Paternity
Also, the dependants of a deceased UIF contributor will also get relief from the fund. All the processes for UIF are simplified, contributors even have access to a UIF calculator through which they can know exactly how much their claim will be; this is greatly dependent on your contributions.
Good afternoon, kindly read the below qualifying conditions and requirements for our normal Illness Benefits.

Apply at your nearest @deptoflabour
centre or https://t.co/JVyyRWs2ng pic.twitter.com/QeNWIVkUCs

— UNEMPLOYMENT INSURANCE FUND (UIF) (@UIFBenefits) October 18, 2021
To apply for UIF, a contributor should provide these documents:
A 13-digit bar-coded id or passport.
Copies of contributor's last six payslips.
Form UI-2.8; this is for banking details.
Information supplied by contributor's employer (UI-19).
A service certificate from the contributor's employer.
Proof of contributor's banking details.
Do All Contributors Pay a Fixed Amount To UIF?
All contributors to the Unemployment Insurance Fund do not contribute the same amount, rather, they pay a negligible percentage of their monthly remuneration, and the final amount you get to pay will depend on your total pay package. It goes thus;
The employer is expected to contribute 1% from each employee's monthly income; this excludes commissions. On their own part, employees who are registered with UIF are expected to contribute another 1%; this brings the total contributions per person to 2%. For instance, a worker whose paycheck is R2,000 is expected to deduct 1% (R20), then, on behalf of the worker, the employer will pay another 1% of R2,000 (an additional R20). At the end of every month, this worker's total contributions to the UIF will be R40.
How Much UIF Can A Contributor Claim?
To determine the UIF rates, a scale of benefits is leveraged ranging from 30% to 60% of a contributor's salary; this works for the initial 238 credit days. Another flat 20% will be used from 239 days to the full 365 credit days. The higher UIF percentage is for low-income earners.
The maximum a contributor can get is R6,730 monthly. The sliding scale end at R17,702: All employee's earning above this amount will only receive the 38% maximum benefit which is R6,730. The minimum amount receivable won't fall below the country's minimum wage – around R3,500.
It works on the same principle as your maternity benefits. In the event that a firm can still pay its staff part of their monthly remunerations while on maternity leave, then, the TERS fund will be served as a top-up. However, it is not possible for employees to earn above 100% of the current income.
For the lockdown period, the TERS payment covered the entire five weeks.
How To Calculate the UIF?
If a contributor wishes to know exactly how much UIF funds he or she will be entitled to, then, the person must first work out their daily rate of remuneration. Those that earn monthly are expected to multiply their monthly paycheck by 12, then divide the product by 365.
Example: A salary earner who takes home R10,000 every month, their remuneration per day will be calculated thus; 10,000 (salary) X 12 (months per year) / 365 (days a year) = R 328.77 per day. An employee who contributes to UIF is entitled to one day benefit out of every six (6) days of employment.
Going by the above-stated example, a contributor earning R10,000 as monthly income will have a UIF daily remuneration of R328.77. Now assuming the person has been contributing for 200 days while working. Working it out is simple and straightforward, just use six (6) to divide the number of days a contributor worked. A good instance is outlined below
200 days/6 = 33
Now, 33 will be used in multiplying the contributor's daily remuneration of 328.77, the product will be R10849.41; this is exactly how much the person will be entitled to claim.
Those that have been making contributions to UIF for four years and above are entitled to claims up to 238 days. Those whose contribution period spans less than four years will have to settle with one (1) day out of every 6 (six) days they worked while making contributions. This is the 2021 UIF limit.
The Unemployment Insurance Benefit System makes its payments in the percentage of the income employees earn while making the contributions. The highest amount payable will never exceed 58% of your earnings per day. Employees, whose earnings fall below R12,478, will get from 36 to 56 percent of the average income for the four years they have been contributing.
For instance, an employee earning R12,477 monthly salary on average will be expected to get R145.05 per day; this will be approximately R4412.02 per month for about nine months. The culmination will amount to about 36 percent of what the contributor was earning.
Contributors whose monthly income exceeds R12,478 will have their benefits fixed between R4,250- 4550 on a monthly basis. In summary, the higher the total amount, the lower the expected percentage.
According to the UIF calculator for the year 2021, a contributor who earns a monthly income of R20,000 will get the compensation that falls within the neighborhood of 4412.33 monthly.
How Do I Claim UIF?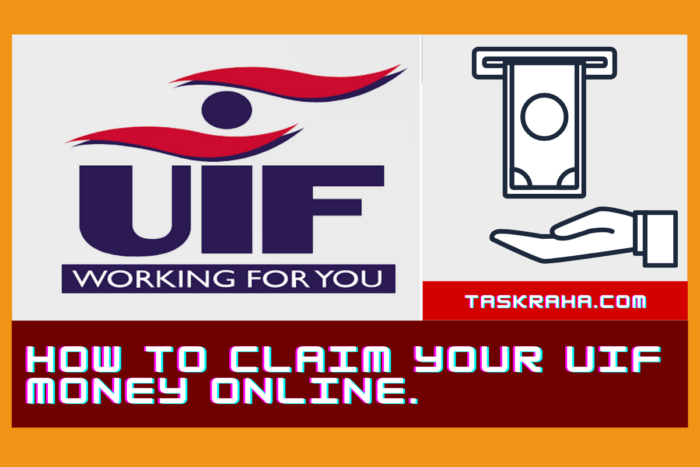 Those who suddenly become unemployed or have their hours reduced can make claims from UIF. Going to their offices is one way to process your claim. However, in the event that the offices of the Unemployment Insurance Funds are closed (a good instance happened during the Coronavirus lockdown), a claimant can try alternative means.
Online registration can be done through this link https://www.ufiling.co.za/. From the home page, applicants can click on the button that reads 'Activate my uFiling account'. Just follow the ensuing onscreen prompts to complete your request. A case number will be automatically generated and sent to the applicant to track his or her progress.
An alternative means of requesting the payment of your UIF benefits is to go through email. The approved email address is [email protected], the UIF officials will then guide you on how to go about it.
During the coronavirus lockdown, only employers were allowed to apply on behalf of their staff members. Businesses submitted applications on the TERS platform where they leveraged to register firms for the payout. UIF even provided a hotline (012 337 1997) that was exclusively used for the coronavirus benefit. When you are employed by any company, first confirm that it is registered, otherwise, the onus is on you to alert both UIF or the Labor Department.
When Will I Become Eligible To Claim UIF Benefits?
As earlier mentioned, a contributor can only be considered eligible to receive UIF benefits in the event that he or she losses their jobs, is incapacitated due to sickness, proceeding on maternity leave, paternity, adoption, and the likes. There is also the "reduced working time" claim which is only available to workers who had their hours reduced. However, with the advent of the Coronavirus pandemic, the government of South Africa decided to introduce what is referred to as a new special Coronavirrus benefit which is targeted at employees affected by the ravages of the pandemic.
Part of UIF's Covid-19 Temporary Relief scheme, AKA Special "Temporary Employee/Employer Relief Scheme (TERS) includes special payouts for contributors that were put on temporary lay-off, those put on unpaid leave, and others that were put on half salary.
What Is The Time Frame For A payout?
Presently, the approved unemployment claims take a turnaround time of 15 working days for payment. However, they are yet to set the timeframe for the new benefits, but several companies are already receiving payments. Talking about the claiming process proper – it can take as much as three hours. Upon the completion of the process, the claimant will receive the first payment into his bank account two to four days later. Claims must be made within six months of a contributor's last day of employment. When a UIF contributor dies, his or her dependant will receive benefits within 18 months of the person's demise.
It is important for employees to understand that they can't deduct more than 1 percent from the salaries of their employees, any extra money must return back to the workers. For the laborers, they should know that enjoying UIF benefits while still gainfully employed amounts to fraud. Those that deem themselves to be qualified for claims can leverage the UIF calculator in claiming their unemployment payout.
Who Is The UIF Scheme Meant For?
From inception, the target for the UIF fund are employers with staff working from 24 hours and above monthly. Both employees and employers are responsible for making contributions to UIF, however, exceptions exist. An employee will be exempted from making UIF contributions if;
His or her working hours are less than 24 hours monthly
If the person is employed in the capacity of an officer or is a staff in the provincial or national sphere of the South African Government.
If the individual is the President, Vice President, Minister, Deputy Minister, National Assembly member, a Premier, permanent delegate to SA's National Council of Provinces, an Executive Council Member, or a Provincial Legislature Member.
Also exempted are traditional leaders, members of a municipal council, members of the Council of Traditional Leaders, and provincial House of Traditional Leaders members
The Requirement That Qualifies One To Apply For a UIF Benefit
UIF contributors whose employment has been terminated for one reason or the other must fulfill these criteria before they can be deemed eligible for claims;
Complete a U19 form and submit it to the labor center closest to you alongside your identity documents.
The time frame for submitting applications for all benefits is within one year of job termination
Benefits can only be paid if the services of a contributor were terminated by the employer or at the expiration of the contract of service.
Voluntary resignation does not attract the payment of any benefit; the only time a contributor can be deemed eligible to receive benefits here is when it is proved beyond reasonable doubt that the resignation was a form of constructive dismissal
Abscondment attracts no benefits
The person must register with the Department of Employment and Labor as a job seeker (complete prescribed form).
The contributor should be capable of work and be available for it
The person must report at places and times as requested
Benefits are payable for a maximum of 365 days within four (4) years.
Subject to credits, benefits may be paid to a max of 365 days within any period of four (4) years.
A contributor's employer will declare whether the staff on sick leave is going to be getting full remuneration, half, or none at all whilst on leave.
How To Fill The UIF Salary Schedule Form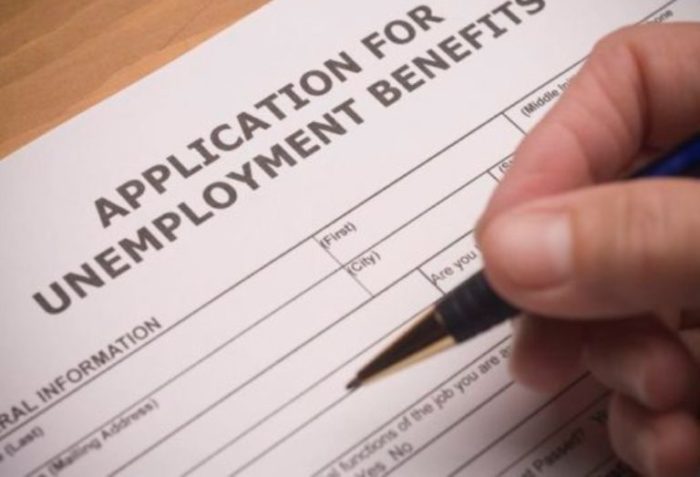 Applicants can either use "Get Form" or they can open the form on editor by clicking on the template preview
Proceed to populate all provided fields with the required information
Select desired answers from the list boxes by leveraging the "Check" or "Cross" marks visible in the top toolbar
The Yes or No questions can be answered with the aid of the the "Circle" icon
Peruse the document to ensure that the provided fields are populated with correct and accurate information
The date should be inserted with the corresponding icon
Adding a legally binding eSignature entails navigating to "Sign -Sgt; Add New Signature" to select your preferred option – draw, type, or upload a clear image of your handwritten signature, then, place it where it needs to be.
Finish filling out the UIF Salary Schedule form with the "Done" button.
In the end, you may decide to share your completed form from the editor, print it, save it to the cloud, or download it.
Those that encountered problems while using the editor can contact the Support Team or Help Section
While filling the UIF Salary Schedule form, a contributor will need to provide these details;
Department of labor salary schedule form
ID number of employee
Surname
Initials of employee
UI reference number
Company name
Period of service year from to
Remuneration per month
Domestic worker /household hours worked
Contributor y/n reason
For noncontribution, please
Indicate the full date for each wages adjustment
Name
Surname
Signature
Date
The surviving spouse or life partner can apply for Dependant Benefits within 18 months from the date of the death of the #UIF contributor.

More details 👇 pic.twitter.com/mwjpLzBZCO

— UNEMPLOYMENT INSURANCE FUND (UIF) (@UIFBenefits) October 15, 2021
Does The UIF Money Expire?
For a deceased contributor, his or her UIF dependants' benefit must be claimed by the dependants within six months of their demise, otherwise, the right to claim will expire.
For an out-of-job contributor, the individual must apply to claim his UIF benefits within 12 months of being out of a job. This is calculated from the date of termination. Any unclaimed fund will go into the "unclaimed benefits fund" but the claimant can still get access to it after fulfilling some requirements.
Conditions That Can Make One Unable To Claim Their UIF Benefits
Below are the common reasons contributors can be denied UIF benefits
When a contributor voluntarily quits their jobs without good reasons
When an employee's appointment is terminated for just cause
When a claimant rejects a job offer to which he or she is reasonably suited
When a contributor rejects a referral/recommendation to a fitting job opportunity from State Employment Service.
When a contributor is found to have absconded from his job
Customer Care Numbers Or Emails To Reach Out To For Any UIF Payment Queries 
Province
Responsible Official
Labour Centres
Cell Numbers
Eastern Cape
Erna Terblanche
Port Elizabeth/ Uitenhage/ Graaf Reinet/ Grahamstown/ Cradock
082 800 5163
Zukiswa Soldaat
East London/ King Williamstown/ Queenstown/ Aliwal North/ Fort Beaufort
066 480 0062
Ntombomzi Dlova
Transkei
066 480 0060
Free State
Pitso Potsane/ Zinhle Mzila
Welkom/ Kroonstad/ Sasolburg
063 693 7283/ 083 635 2301
Tsietsi Mosothoane/ Corne van Niekerk
Bloemfontein/ Botshabelo/ Petrusburg/ Zastron
076 981 0324/ 082 563 2403/ 082 908 1716
Tebogo Mogotlane/ Andries Tshabalala/ Bibi Ndlovu
Bethlehem/ Phuthaditjhaba/ Ficksburg/ Harrismith
082 097 3461/ 082 306 6701/ 072 339 7369
Gauteng
Peter Godongwana / Lindiwe Sibiya
Johannesburg/ Carletonville/ Roodepoort/ Sandton/ Randburg/ Soweto/ Maponya Processing Office
082 883 7553/ 066 304 3618
Sena Shangase/ Ntombi Khoza
Pretoria/ Temba/ Ga-Rankuwa/ Shoshanguve/ Atteridgeville/ Bronkhorstspruit/ Mamelodi/ Krugersdorp/ Randfontein
082 908 2158/ 066 481 8649
Gladys Sekhukhune/ Nomalan Pillay
Germiston/ Alberton/ Benoni/ Brakpan/ Kempton Park/ Vereeniging/ Vanderbijlpark/ Nigel/ Springs/ Boksburg/ Sebokeng
082 827 0210/ 083 798 8214
Kwazulu Natal
Gugu Khomo
Durban/ Chatsworth, Pinetown, Prospecton,Verulam/ Phoenix/ Tongaat,Port Shepstone, Stanger, Ulundi/Jozini, Richardsbay/Eshowe
072 849 9335
Simenyiwe Mchunu
Durban/ Chatsworth, Pinetown, Prospecton,Verulam/ Phoenix/ Tongaat, Port Shepstone, Stanger, Ulundi/Jozini, Richardsbay/Eshowe
066 489 0853
Jabu Fakazi
Pietermaritzburg, Richmond, Kokstad, Estcourt, Dundee, Ladysmith, Newcastle, Vryheid
082 772 2821
Limpopo
Ronet Landman
All Provincial Labour Centres
076 792 9676
Mpumalanga
Michael Nkabinde
Kwamhlanga/ Middelburg/ Emalahleni
082 483 6435
Philisiwe Mabuza
Barberton/ Malelane/ Mashishing/ Mbombela/ Sabie
066 344 0115
Nomvula Mkhonto
Bethal/ Carolina/ Ermelo/ Mkhondo/ Secunda/ Standerton
066 344 0110
North West
Marcia Mogamisi
Mafikeng/ Lichtenburg
073 032 4027
Lerato Mitambo
Rustenburg
079 872 5770
Andrew Mogonediwa
Brits/ Mogwase
078 408 8042
Dlangamandla Mabusela
Klerksdorp/ Potchefstroom
078 408 8042
Olebile Phiritshwane
Vryburg/ Taung/ Christiana
072 851 7488
Northern Cape
Bulelani Gwabeni
De Aar/ Postmasburg/ Kimberley/ Kuruman/ Upington/ Springbok/ Calvinia
072 215 7580
Western Cape
Thozama Ngonyama
Bellville
082 438 6975
Bhele Mzinyati
Cape Town
076 879 3477
Karen Fuller
Mitchells Plain
072 560 2721
Rozetta Van Wyk
Paarl
082 888 3342
Zulaigha Smith
Somerset West
082 796 1849
Evril Adams-August
Vredenburg
082 908 2173
Tembekile Hoza
Worcester
082 384 1505
Hlanganisa Dalasile
Beaufort West
072 354 8659
Timoti Nyakaza
George
082 806 8044
Sulette Cronje
Knysna
082 459 9615
Gerhard Janse Van Rensburg
Mossel Bay
082 294 5678
Denver Siebritz
Oudtshoorn
082 301 6447