With the recent adjustments made by the Walt Disney Company, subscribers to Disney Plus can watch several Disney movies and TV series on different devices like laptops, smartphones, smart TVs, etc. There are a variety of shows available for viewers on Disney Plus, from recent Disney movies to older titles in the studio's vault. This platform literally holds all of Disney's contents in one place. More so, Disney is removing its content from other streaming platforms like Netflix, thus, Disney Plus is the only place you can find their content exclusively and it can be accessed from over 30 countries.
Is Disney Plus Available in South Africa?
Disney Plus is available in countries like the United States of America, Canada, the Netherlands, Australia, Germany, Ireland, Italy, France, Spain, Switzerland, India, the United Kingdom, Belgium, Denmark, Iceland, Finland, Puerto Rico, Norway, New Zealand, Austria, Portugal, Sweden, and Luxembourg among several other countries. However, Disney Plus is not yet available in South Africa despite its availability in over 30 countries as of 2021. In fact, Disney Plus is not available on the African continent and as of now, they are yet to unveil plans to launch the streaming service in Africa.
What To Know About The Disney Plus Streaming Platform
Disney Plus is the streaming service of the Walt Disney company created to rival other services such as Netflix, Hulu, Amazon Prime, etc. It's an American subscription video-on-demand ad-free streaming service owned and operated by the media and entertainment distribution division of the Walt Disney company. The streaming service concentrates on distributing films and television series produced by the Walt Disney Studios with dedicated content hubs for brands such as Pixar, Marvel Star Wars, National Geographic, and 20th Century Fox. More so, their content is for select international markets outside the United States.
It is also worth knowing that the streaming service was originally launched in the USA, Canada, and the Netherlands before it expanded its services to selected European countries and subsequently India. Though Disney has revealed plans for expansions in the future, the timeline has not been provided by the company.
How Can I Access Disney Plus In South Africa?
Short for Virtual Private Network, VPN encrypts your internet traffic and masks your online identity. This makes it difficult for your online activities to be tracked as VPN works by hiding your IP address and allowing the network to redirect it through a specially configured remote server run by a VPN host. This also means that third parties cannot make use of your data.
More so, VPN disguises your location by acting as your proxy on the internet and while using a VPN, your actual location cannot be determined because most VPN services do not store logs of your activities. Even when they do, they do not pass the information to third parties. Because of these properties, VPN gives you access to regional web content that is not accessible from your current location.
Basically, using a VPN helps you bypass the restrictions in your location and gives you access to programs you ordinarily wouldn't have access to. As of now, there are various free VPNs that claim that they can help you access Disney Plus in South Africa, but there is a downside to using a free VPN service as it can get detected and blocked very easily. It can also compromise your privacy and data security.
How To Activate Disney Plus
If you are an avid Disney fan in South Africa and want to make use of its streaming service, you can start by finding a good secure and fast VPN to download. Examples of trusted VPNs are ExpressVPN, Cyber Ghost, Surf Shark, NordVPN, and PureVPN. These are some of the best working VPNs in South Africa. When that is done, follow the steps below to activate Disney Plus on your android device:
Choose a premium VPN service
Connect to the US server
Check Amazon for a United States Google gift card and purchase it
To use the gift card, create a new Google account
Use a US phone number to redeem the gift card
Then go to Google Play Store and download the Disney Plus App
If you are using an iOS device follow the steps below:
Select a premium VPN service
Connect to the US server
Visit the official Apple website and create a new US Apple ID
Check Amazon for a US Apple gift card and purchase it
Enter your newly created Apple ID
Click 'Account Settings' and enter the code for redeeming the gift card
You will gain access to download the Disney Plus App to enjoy your favorite shows
How Much Does Disney Plus Cost in South Africa?
There are monthly and yearly plans of Disney Plus available to the user. The monthly plan costs $6.99 which is the equivalent of R107.66 in South Africa. You can also subscribe to an annual plan that costs $69.99 equivalent to R1078.03. These plans offer the user access to the complete library.
Once you have selected the desired payment plan, follow the simple steps below to pay for a Disney Plus account while in South Africa:
Connect to a premium VPN service
Check Amazon for a US Google gift card and buy it
You have to create a new account on Google Play Store for redeeming your gift card
Use a US number and zip code
Once that is done, open the Disney Plus App so it can accept the gift card as the account payment.
What Can I Watch On The Platform?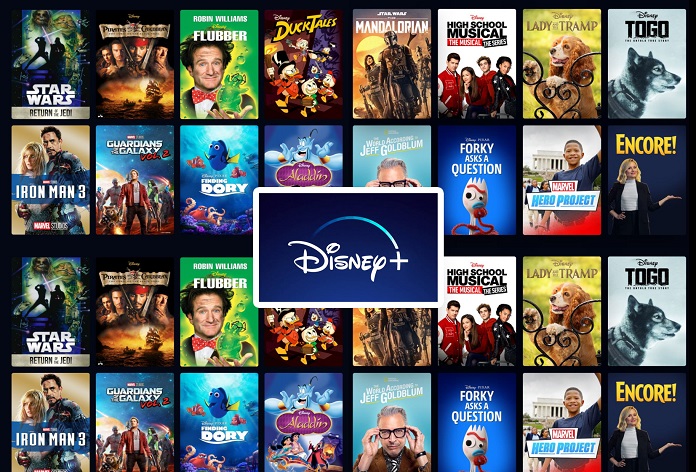 There are loads of things you can watch on Disney Plus and some of these best TV Shows and movies in popular demand include:
WandaVision
The Simpsons
The Mandalorian
The Imagineering Story
The Falcon and the Winter Soldier
Great Migrations
Forky Asks the Question
Even Stevens
Encore!
Disney Gravity Falls
Thor Ragnarok
The Rocketeer
The Little Mermaid
Star Wars: The Last Jedi
Soul
Iron Man (Complete Series)
Hamilton
Guardians of the Galaxy (Complete Series)
Black Is King
Now that you know the secret of accessing Disney Plus in South Africa, all you need to do is chill, grab some snacks & drinks, and enjoy the Disney content you love the most. We hope that this guide will help you enjoy any content you want to stream on Disney Plus from anywhere in South Africa.