Charlie has tried as much as possible to stay away from the limelight since he was accused of sexual harassment in 2017. As a result, nothing is known about what he is doing now and where he is.
Charlie Rose has been a popular TV journalist and talk show host for several decades. He is well known as one of the brightest in his field and has had the opportunity to interview several high-profile and important people.
His sterling interview skills which he has honed over the years helped him rise fast in the media, earning several honorary awards and recognitions. His well celebrated journalism career ended abruptly in 2017 after eight women and later twenty-seven other women who had worked and aspired to work for him came forward to accuse him of various forms of sexual harassment. This culminated in his sack after which many have been seeking an answer to the question where is Charlie Rose?
His former makeup artist of twenty-two years also sued him for verbal harassment. Charlie has been stripped of most of the honorary journalistic awards he received during his years as a TV host.
What is Charlie Rose Known For?
After graduating with a degree in history in 1964 and earning a Juris Doctor at the Duke University School of Law in 1968, Charlie began his career in the early 1970s doing freelance with the BBC.
He worked full time at the New York bank Bankers Trust and weekend as a reporter for WPIX-TV. He worked at various networks to hone his interviewing skills before he was hired by NBC affiliate KXAS-TV as a program manager. He worked for CBS News between 1984 to 1990.
Rose was a correspondent for the television program 60 Minutes II from 1999 to 2005. He became a member of the Board of Directors of Citadel Broadcasting Corporation in 2003 until 2009.
Charlie Rose joined Gayle King and Erica Hill in 2011 to anchor the CBS This Morning. He was also the host, executive director, and producer of the TV talk show The Charlie Rose Show.
One of the highest points of his career is the fact that he has been privileged to interview a host of celebrities and world leaders. He even won a Peabody Award for his interview with Bashar al-Assad the Syrian President.
Some of the notable people he has interviewed include Barack and Michelle Obama, Steve Jobs, Sean Penn, Bill Gates, Quentin Tarantino, Maria Sharapova, Bradley Cooper, Larry Ellison, Noam Chomsky, Farah Pahlavi, Leonardo Dicaprio, Warren Buffett, Donald Trump amongst others.
Despite all his achievements, his life-long career crumbled in November 2017 when 8 women (who worked for him and aspired to work for him) came out to accuse him of sexual harassment which included lewd phone calls, groping them and contriving to be naked in their presence between 1990 to 2011.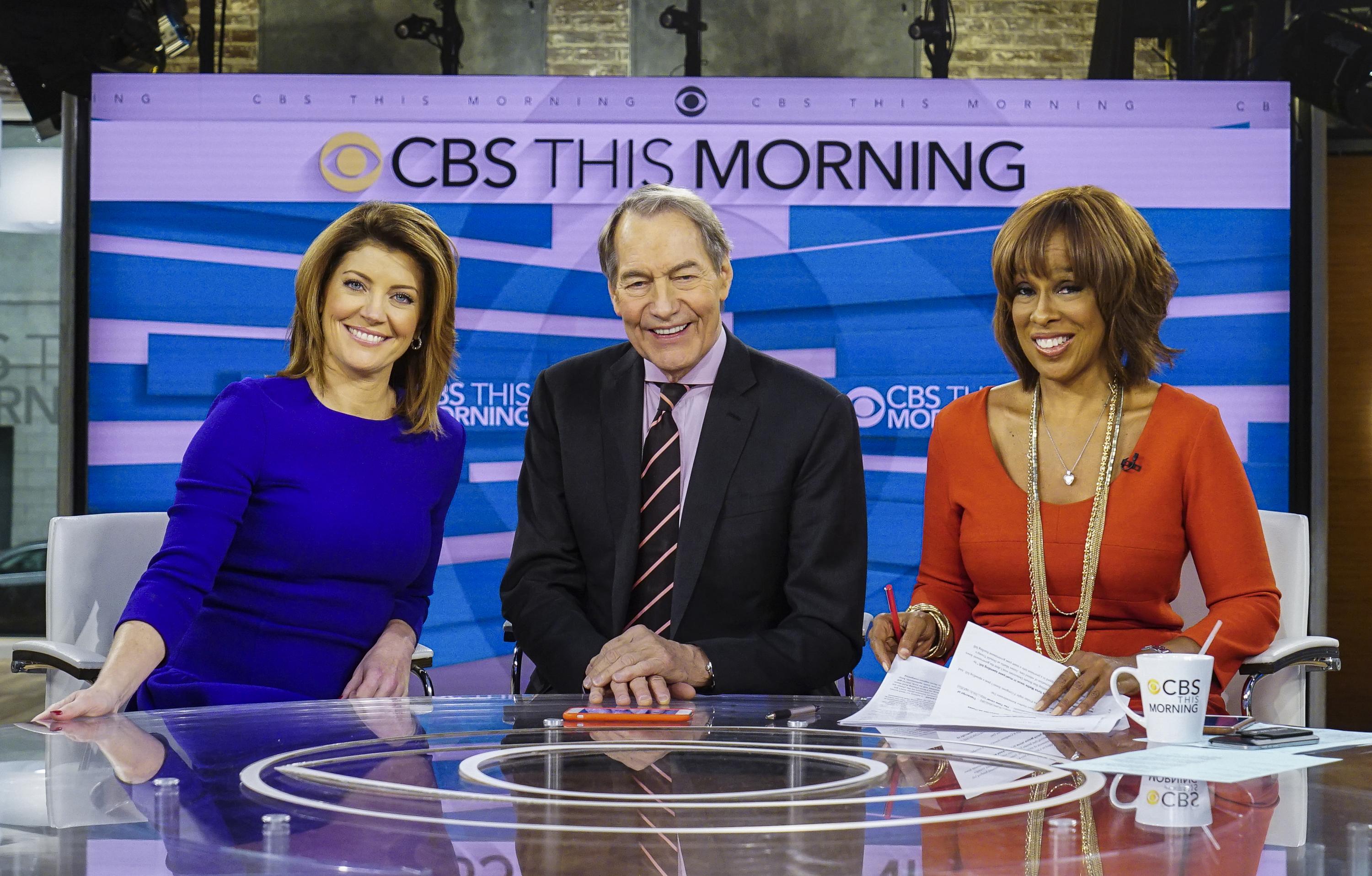 He was immediately fired by CBS, PBS, and Bloomberg after their in-house investigation. By May 2018, twenty-seven others came forward to accuse him of sexual harassment which brings the number of women who accused him to thirty-five.
In September 2019, his makeup artist (Gina Riggi) of 22 years also sued him for verbal harassment. She claims that he ran a work environment that was toxic to women. She also accused him of abusing his authority and power by targeting young and attractive women at the beginning of their journalism career.
He dangles job opportunities at internships to lure them to wine and dine and then end up harassing them. She revealed that many women who were shaken up by their encounters with Charlie often used her makeup room as a refuge.
After the termination of his work appointments, several of the awards and honors that he has received over the years have been rescinded. 6 colleges including his Alma mater, Duke University have rescinded his awards.
Where is Charlie Rose Now?
Charlie has tried as much as possible to stay away from the limelight since this accusation became public knowledge. He initially released a statement in 2017 after the first round of accusation apologizing for his inappropriate behavior, claiming that he always felt that he was pursuing shared feelings. Many believe that he doesn't really understand the gravity of his offense and that he thinks he will be reinstated soon enough.
In August 2018, he filed a motion to dismiss the lawsuit on its standing as he believed that the women were exploiting the #MeToo campaign.
While he has no doubt left shoes that might be too big for anyone to fill now, considering his numerous journalistic accomplishments, many believe that it might take a while before people begin to look beyond the allegations. Thus, being reinstated might never happen for him.
Asides the numerous lawsuits which he has to sort out, it is also believed that his behavior and how remorseful he is during this period is what will determine if he will ever be forgiven by society. While the general public continues to shun Charlie, his close friends and family have remained his greatest allies through this trying period.