Thabo Mbeki (born 18 June 1942) is a South African politician who notably served as the President of South Africa from 16th June 1999 to 24th September 2008. Since leaving the position, the 80 years old has lived a life away from party politics in SA and worked as an international mediator.
Mbeki earned praise during his time as president for developing the South African economy, which grew at an average rate of 4.5% per year, turning the country into the focal point of African growth and significantly expanding the Black middle class with the implementation of Black Economic Empowerment.
Thabo Mbeki Is Still Involved In Politics Long After Stepping Down As President
On the 20th day of September in 2008, Thabo Mbeki who had spent almost 10 years in power and with just nine months left in his second term, announced his resignation. The ex-president resigned from office after he was recalled by the National Executive Committee of his party, the ruling African National Congress (ANC). The ANC recalled Mbeki following a conclusion by High Court judge, C. R. Nicholson of improper interference in the National Prosecuting Authority (NPA). Mbeki's resignation stood even though the Supreme Court of Appeal unanimously overturned judge Nicholson's judgment on 12th January 2009.
Following Thabo Mbeki's resignation as President of South Africa, he initially went silent for some time and refused to partake in party politics because, according to him, the party's core values at the time did not agree with his. However, in more recent years, the former president has become a lot more vocal about how the South African government is run. He has been making quite some contributions to public politics in the country, a development that has been broadly welcomed by many South Africans who are curious about where this will lead.
Thabo Mbeki is known to have been very critical of his successor, Jacob Zuma, lambasting the former head of state whenever the chance presented itself. In 2015, Mbeki slammed Zuma after the latter ducked a question in parliament that led to unprecedented chaos in the hallowed chambers and was dubbed a national embarrassment. In Mbeki's view, Zuma should have directly answered the questions he was asked which revolved around when he will repay the millions of rand that was reportedly in public funds spent on security upgrades at his private homestead.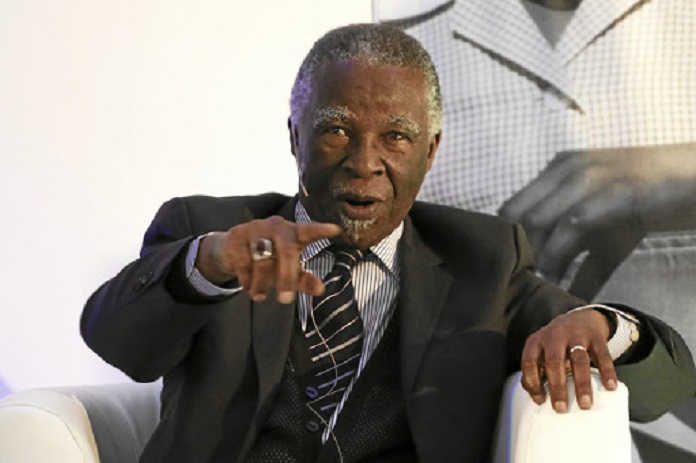 Also, in 2017, Thabo Mbeki called on ANC Members of Parliaments to cast a vote of no confidence against Zuma. Mbeki urged the MPs to vote in the interest of the people instead of serving the interests of their party. His comments came even as South Africa's parliament was making preparations to debate on a motion of no confidence against Zuma. Mbeki's condemnation of Zuma was very poignant. It also proved he was paying very close attention to what was going on in the nation and was willing to lend his voice.
In 2018, Thabo Mbeki spoke against the ruling party, lambasting them for turning into "a black party". He made the widely reported comments after the party made the decision to expropriate white-owned land without compensation. The ANC had said it was pursuing a policy to fight racial inequality in land ownership. However, Mbeki did not agree with this and raised his voice against the party's decisions.
In 2021, Thabo Mbeki stunned political observers when he made a series of speeches and also published some documents and proposals about the state of the nation, governance, and land reform. Mbeki was deeply critical of the ANC and, by so doing, was also restating his public opposition to corruption. His comments were a clear indication that the statesman was not ready to shy away from the corridors of politics long after his tenure as president was over.
Mbeki Is Revered As A Skillful Peace Mediator
Over the years, since he stepped down from being the number one man in South Africa, Thabo Mbeki has also worked hard to bring peace to different parts of the African continent that are ravaged by crises. His role in trying to bring peace to countries torn apart by crises has been hailed by many people who consider him to be a consummate statesman.
The former president, soon after leaving office, was appointed as the African Union's lead negotiator for resolving the conflict between Sudan and South Sudan. He quickly swung into action, calling together the parties involved to negotiate peace treaties and reach an amicable solution that will calm the two warring nations. In 2012, Mbeki announced that both Sudan and South Sudan have signed a non-aggression pact.
In 2021, Thabo Mbeki was also approached to help in facilitating peace talks between the government and civil societies in Eswatini, a country in Southern Africa. The government of Eswatini and the civil societies were at loggerheads and a quick solution was urgently needed. At the time Mbeki was approached to help facilitate peace talks, Eswatini had already witnessed four days of violent protests against the absolute monarchy. However, it is understood that when Mbeki was approached, he explained that he would only agree to take part in the negotiations if the entire process was led by the Southern African Development Community (SADC).
Peace negotiation is one thing Thabo Mbeki has been very passionate about since resigning from office. The former president has actively mediated in issues on the African continent, especially in places like the Democratic Republic of Congo (DRC), Burundi, Ivory Coast, and more.
Thabo Mbeki Joined Politics At A Very Young Age

Mbeki has been involved in politics since he knew left from right. Interestingly, he was born to activists who sought to fight injustice at a time black people suffered under the yoke of the horrific apartheid regime. Mbeki's father was Govan Mbeki, who happened to be a South African politician and communist. He was also a leader of the South African Communist Party and the African National Congress. In fact, he was so involved in radical anti-apartheid activism that, after the Rivonia Trial, he was sent to prison on charges of terrorism and treason alongside Nelson Mandela and other prominent South Africans.
Thabo Mbeki's mother, Epainette Mbeki, was also an activist and a member of the Communist Party of South Africa. She was respected as she stood alongside her husband in the fight for equality. Aside from being activists, both his parents were actually teachers. They also took part in schemes to feed the poor. Because of his parents' involvement in activism, Mbeki has always described himself as someone who was 'born into the struggle'. So, it was natural for him to join politics, starting from a young age because he was earlier exposed to politics by his father.
In 1956, when Thabo Mbeki was just 14 years old, he joined the ANC Youth League after spending a brief period with the Trotskyist Unity Movement's Society of Young Africans (SOYA). Even though he was so young, at the time, Mbeki also became active in student politics during his secondary school education at Lovedale College. Three years later, the young Mbeki who was about 17 years old at the time, led a student strike at Lovedale College. The strike resulted in his expulsion from school. Thereafter, Mbeki continued his studies at home and remained active in the ANC.
After completing his A-level examinations, he went on to undertake an economics degree as an external student with the University of London. Shortly after, the ANC was outlawed in South Africa but Mbeki, who was so passionate about the revolutionary party, became involved in underground activities in the Pretoria-Witwatersrand area. Thabo Mbeki also mobilized students in support of the ANC's call for a stay-at-home to be held in protest of South Africa becoming a republic.
In December 1961, when Thabo Mbeki was about 19 years old, he was elected secretary of the African Students Association. It was clear that he was taking after his father as far as activism and politics were concerned. The following year, he was forced to leave South Africa on instructions of the ANC.
Thabo Mbeki Went On Exile For 28 Years

In 1962, following the ban of the ANC in South Africa, Thabo Mbeki was advised by the party to go on exile as that was safer for him. Shortly after, Mbeki and a group of comrades sneaked out of South Africa disguised as a football team. Mbeki eventually landed in London where he initially stayed with Oliver Tambo, the revered anti-apartheid activist who would later be elected the longest-serving president of the ANC.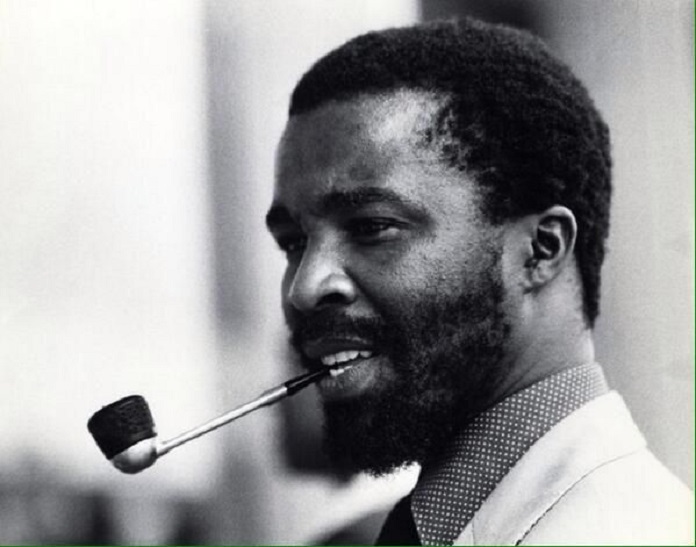 While in London, Thabo Mbeki enrolled at Sussex University from where he bagged a Master's degree in Economics in 1966. By so doing, he became the first black South African to obtain a distinction in economics. While at the university, Mbeki was elected to the Student Union Committee and became one of the 28 signatories who were petitioning in support of "Spies for Peace", a document that exposed the secret information about the U.K.'s plans for civil defense and government in the event of a nuclear attack.
During the late 1960s, Thabo Mbeki started to move rapidly up the hierarchy of ANC and was respected for his work ethic and dedication to the cause. He worked for the ANC full time in London from 1967 to 1970. The next year, in 1971, he took part in military training in the Soviet Union. This military training was considered very necessary for Mbeki if he was to be accepted as a leader. The same year, he proceeded to serve in Lusaka, Zambia, as the assistant secretary of the ANC's Revolutionary Council. In 1975, at the age of 33, he became the youngest member of the ANC National Executive Committee and in 1978, he became the political secretary to ANC President Oliver Tambo.
Thabo Mbeki continued to rise in the ANC hierarchy and in the 1970s, he was sent to take part in different missions for the ANC in different African countries, including Botswana, Nigeria, and Swaziland, to work with black youths who left South Africa. Mbeki would later play a special role in the discussions that led to negotiations between the ANC and South African President F.W. de Klerk. In fact, in 1989, at the age of 47, Mbeki led the ANC delegation that conducted secret talks with the South African government. It is noteworthy that it is these talks, in which Mbeki was also involved, that ultimately led to the adoption of a new interim constitution that ended the reign of apartheid.
Return To South Africa
In 1990, about 28 years after Thabo Mbeki went into exile, the ban against the ANC was lifted. Following this development, Mbeki, who was about 48 years at the time, returned to South Africa. It was a jubilant time for Mbeki who longed to return home and continue working for the ANC from the home front.
In 1993, three years after returning to South Africa, Thabo Mbeki got elected to succeed the ailing Oliver Tambo as ANC chairman. Soon, the African National Youth League heartily endorsed Thabo Mbeki for the Deputy President position of the ANC.
Mbeki Became President Of South Africa At Age 56
In 1994, when Thabo Mbeki was about 52 years old, he was appointed South Africa's deputy president by President Mandela. He was sworn in as Deputy President of the country on May 10, 1994, and continued to serve in this position under Nelson Mandela until 5 years later in 1999. While he was Deputy President, Mbeki played a major role in the day-to-day operations of the country's first multiracial government. In 1997, at age of 55, he succeeded Nelson Mandela as ANC president.
In 1999, Nelson Mandela retired from politics in 1999, after finishing his first tenure as president. After this, Thabo Mbeki ran for president and emerged victorious following ANC's victory in nationwide elections in June. On the 16th of June, 1999, two days to his 57th birthday, Thabo Mbeki was sworn in as the President of South Africa.
After finishing his first term, Mbeki was re-elected for a second term in April 2004 and served as president until he resigned from office on 24th September 2008 with just nine months left in his second term. He had spent almost 10 years in power and, during that time, endeared himself to many South Africans.
There Were Rumors That The Politician Was Dead
Thabo Mbeki has been embarrassed with false reports about his death on more than one occasion. In 2016, the news went viral that the former president had died. The story first emerged on a dubious website stating that Mbeki died after a brief illness. Before long, many media outlets had taken the story as true and had begun to report the news. Some media houses even claimed that Mbeki was declared dead on arrival in the hospital where he was rushed to after falling ill.
However, the Thabo Mbeki Foundation in Johannesburg quickly issued a statement denying the widespread rumors, the foundation expressed disappointment that even media outlets that were supposed to be more responsible were actually reporting the fake story. The spokesman went on to state clearly that Thabo Mbeki was alive and that he was in good health. It also confirmed that Mbeki was actually working on African Union peace assignments.
As if the 2016 incident was not enough, in 2021, another report emerged, claiming that Thabo Mbeki was dead. The rumors of Mbeki's death went viral after a WhatsApp message carrying the fake news was circulated by a person purporting to be from News24. In the message, the supposed News24 journalist claimed the former president succumbed to Covid-19 after battling the virus for the past four days. The message even claimed that Mbeki's wife Zanele Dlamini Mbeki confirmed the news and that Mbeki died in his home where he was being treated for COVID-19.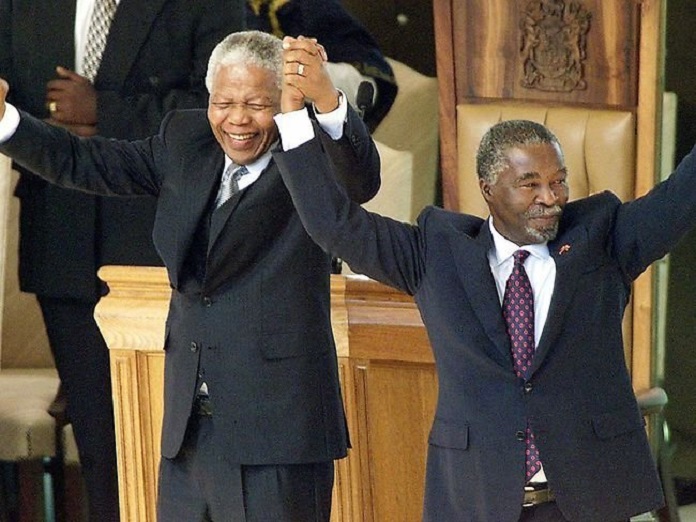 The WhatsApp message was massively circulated and many people believed the fake story about Mbeki's death to be true. Eventually, the Thabo Mbeki Foundation had to issue another statement debunking the story. The foundation rubbished the reports and confirmed that the former president was perfectly fine. At the moment, Thabo Mbeki is still alive and well.