South African business magnate, Patrice Motsepe and his wife Dr. Mrs. Precious Motsepe are parents to three children – Thlopie, Kgosi, and Kabelo.
Patrice Motsepe is one of South Africa's billionaires who earned his fortune from the mining industry. The SA mining tycoon is not just the founder of African Rainbow Minerals (ARM); he also functions as its executive chairman. The owner of Mamelodi Sundowns soccer club is a father of three. He got married to Dr. Mrs. Precious Moloi-Motsepe in 1989, and together, they produced three sons who are now all grown up and following their own paths in life.
The first son of the South African billionaire is Thlopie Motsepe, who is being prepared to take over the rein of power from their father. Thlopie is already involved in the family business, both the mining and sports side. When his father ascended the mantle of leadership as the new president of CAF, Thlopie was moved up to replace him as the Mamelodi Sundowns Soccer club's boss. The other two Motsepe boys, Kgosi and Kabelo, seem to be conducting their affairs away from the public eye; thus, not much is known about them. However, the tidbits we have gathered are quite interesting.
Meet Patrice Motsepe and Dr. Mrs. Precious Moloi-Motsepe's Three Sons
While the South African billionaire and his wife didn't give birth to a daughter, the duo has three grown-up sons to show for their over two decades together as husband and wife. However, since their private lives are pretty much off the media radar, we have limited information on each of them. Information on the personal aspect of their lives, like marriage and romantic relationships, is sadly lacking.
Thlopie Motsepe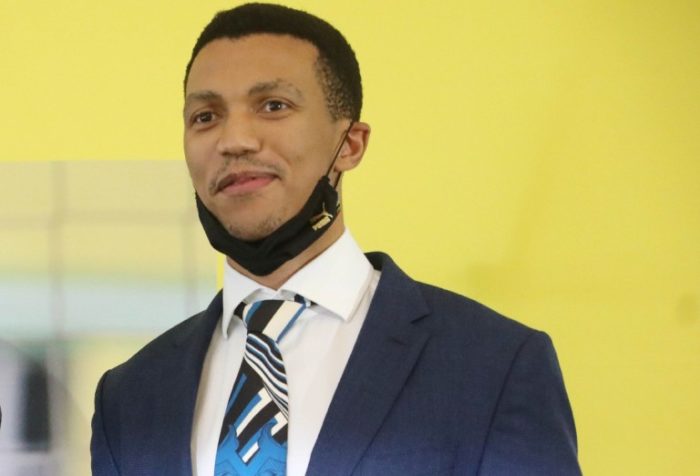 His given name at birth is Thlopane Butana Chane Motsepe, and he is the first child of Patrice Motsepe and his wife, Dr. Mrs. Precious Moloi-Motsepe. While details of his date of birth are not known, Thlopie, as he is fondly called, may have been born between the late 1980s and early 1990s, according to general belief.
Also, his academic records cannot be found anywhere, making it difficult to know his level of education and institutions attended. However, from what is perceivable, the billionaire's children are all educated, including Thlopie. Patrice obviously dotes on his son because Thlopie was getting into his twenties when he received a Supercharged B7 Audi RS4 car gift from the billionaire. This was a claim by a tweep Boikanyo Kabelo; however, no photos have surfaced to back his claims. Perhaps, this may be because the young boss keeps a low profile regarding online activities; though he is on Instagram, his page is private, and he is nowhere to be found on Twitter.
Thlopie Motsepe Is Following Closely Behind His Father
Most often than not, children of actors may likely end up in the entertainment industry, likewise kids born to musicians and sportspeople. The same trend obviously replayed in the life of Patrice Motsepe's first son, Thlopie Motsepe, who is following the same career path as his dad. Suggestions from reports have shown that he is already neck-deep in the wheeling-dealing world of business.
According to the reports, he went into collaboration with other young entrepreneurs like Tariq Yusuf, Rudi van der Westhuizen, and Brent Peterson to launch the solar energy company, ePower Holdings whose major focus is to take care of the electricity needs of communities excluded from the country's electricity grid; the company is responsible for supplying them with Green Renewable energy. ePower Holdings has proved to be a welcomed development in these underdeveloped communities as it serves as an excellent alternative to gas, paraffin, candles, and the likes.
He Stepped In To Replace His Father As Mamelodi Sundowns Boss
Everyone knows that Patrice Motsepe is part and parcel of the African sports industry. The multi-billionaire is not just a sports lover; he is an entrepreneur in the industry, with his own soccer club, Mamelodi Sundowns. The club is named thus because of its yellow and blue soccer kit. In 2004, the South African billionaire first bought into the football club, owning a total of 51% of its shares. A while later, he became the sole owner of the club by gobbling up the remaining shares.
With time, Thlopie became part of the club's top management structure in preparation for ascending to managing director. Before long, the position of the CAF president, which Ahmad Ahmad previously occupied, became vacant, and the South African mining magnate joined the list of candidates who vied to fill it. During his electioneering campaign, Patrice Motsepe mentioned that Tlhopie is set to replace him as Mamelodi Sundowns' president if he is elected the next CAF president. Today, Patrice Motsepe's first son, Thlopie Motsepe, wields the big stick as the Brazilians' (Mamelodi Sundowns) new boss.
Like His Dad, Thlopie Has A Great Love For South Africa
Patrice Motsepe is one South African who is passionate about his country, and this has obviously rubbed off on his first son who has pledged to make handsome contributions to SA's development in every sector, including sports and business. In 2016, when the young boss visited the United States, he reiterated his stance about Mzansi by revealing what he most loves about them.
Talking to Clayborne Education, Thlopie said he admires that SA has international ambitions as an African country with very high standards in sports, business, academics, and arts & culture. Thlopie said he pondered on SA's situation a lot while in America as he sees a similar thing in the way citizens of the US measure themselves. Acknowledging that South Africa is still very far from approaching American benchmarks, he still cherishes that SA measures itself against global standards. Thlopie likened his country to the underdog of developing nations."
Kgosi Motsepe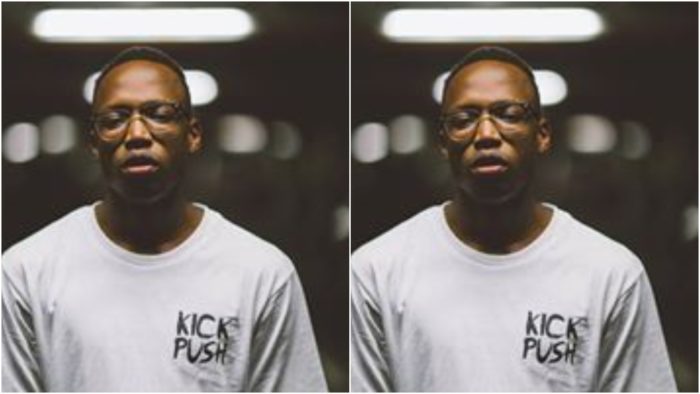 Kgosi Motsepe is the middle child of the South African billionaire Patrice Motsepe and his wife, Dr. Mrs. Precious Moloi-Motsepe. In the same way as his big brother, Thlopie Motsepe, not much about Kgosi's life is in the public arena. Even his date of birth is not known, but according to speculations, he was born earlier in the 1990s or the middle; this conclusion was drawn by looking at pictorial evidence of Thlopie and Kgosi, where it is clear that they don't have much age gap between them.
From what is obvious, Patrice Motsepe's second son was named after Kgosi Augustine Motsepe, his grandfather. According to South African belief, Kgosi is a Setswana word for a chief or a king – a title bestowed on the hereditary leader/head of any Tswana tribe.
Kgosi Motsepe's case is just a replica of his older brother's as no information about his academic qualifications have managed to filter out to the public arena. However, unlike Thlopie, whose professional life and career ambitions are all in the open, nothing has been said about Kgosi's chosen career path. Thus, we cannot say whether he is following Patrice's footsteps or not.
Kabelo Motsepe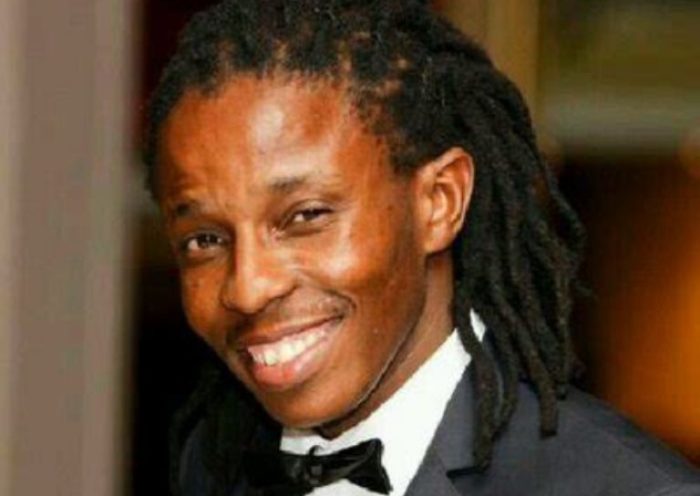 The last of Patrice Motsepe and Dr. Mrs. Precious Moloi-Motsepe's three boys is Kabelo Motsepe. As we have realized, members of the Motsepe household don't joke with privacy, thus, Kabelo is just like his two older brothers because nothing is known about him, no details about his education, date of birth, and chosen career path. Besides, the dearth of information was compounded by the fact that he seems to have no presence on social media.
However, the last child of the Motsepe clan was recently spotted in public after his dad emerged as the new CAF president. In a video that went viral, Dr. Mrs. Motsepe teamed up with the three boys to show support to their dad. They were seen congratulating the SA mining boss on his victory.
During his growing-up days, Kabelo lived in Joburg with the rest of the Motsepe family. However, his SA mining magnate of a father has other properties in the country. Notable among them is the R69 million posh home in Cape Town, precisely outside Bishops Court. That particular neighborhood had famous residents such as Author Wilbur Smith. Also, both the German and Spanish embassies were in the vicinity. Going by this piece of info, it is not in doubt that the Motsepe kids were brought up in the lap of luxury.
Patrice Motsepe Got Married to Precious Moloi-Motsepe in 1989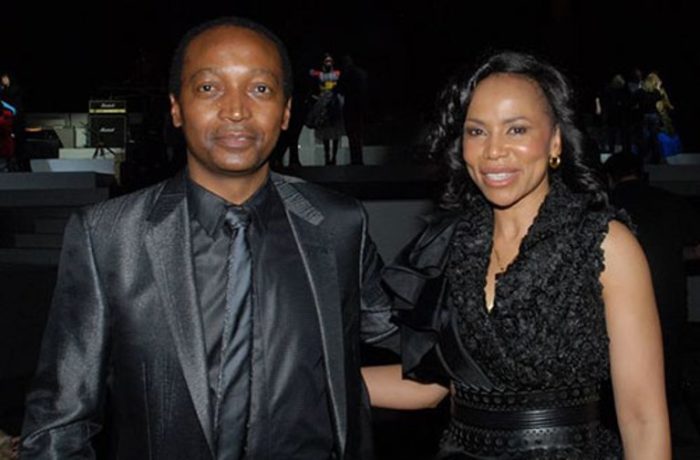 We cannot confirm exactly where Patrice Motsepe and his wife Precious Moloi-Motsepe met, but according to reports, they were both students of Wits University (the University of Witwatersrand). During the 1980s, Patrice was an undergraduate at the same institution of higher learning, pursuing a law degree. His wife Precious studied in the university within the same period, where she bagged an MBBCh degree. Going by this report, one may not be far from the truth to assume that the duo were college sweethearts. In addition to this, the two also spent their formative years in the same town, Soweto.
Immediately after he earned his law degree in 1989, Patrice tied the nuptial knot with Precious. Their union has lasted for over three decades and still counting. Going by the current separation and divorce trend evident among the rich and famous, Precious and Patrice are due to be addressed as a golden couple as they have achieved a great feat.
Who is Dr. Precious Moloi?
Precious Moloi is the daughter of a teacher (father) and a nurse (mother) who became a medical practitioner after obtaining an MBBCh degree from Wits University. She also went to Stellenbosch University to study women's health, graduating with a diploma. Armed with a medical degree, the mother of three went on to put in two years as a general practitioner and physician at several public health care facilities in South Africa. She also worked in the United States at the Virginia Medical College.
After her time in the United States, Dr. Precious Moloi came down to South Africa, where she settled down to establish SA's first women's health clinic; the health facility launched in 1993 was sited in Johannesburg.
Though she is originally a medical practitioner, the wife of Patrice Motsepe is also neck-deep into the fashion industry. In fact, she is a fashion entrepreneur who functions as AFI's (African Fashion International) president; AFI is the last word in African fashion. Precious has a strong belief in societal development and credits the fashion industry with playing a major role in building small entrepreneurs. This mother three is a great inspiration to women in all spheres of life.
Precious is one South African woman passionate about education, which has led her to serve on various boards and panels. She is also neck-deep into philanthropy, collaborating with her husband to launch Motsepe Family Foundation. The foundation is targeted at promoting various initiatives that improve the quality of life in marginalized SA communities.
Life in the Motsepe Family – Relationship Between Patrice Motsepe and His Children
Family life in the Motsepe clan seems far removed from what is obtainable in other rich and famous families where the children have their identities stamped on their foreheads for the whole world to see. A South African billionaire kid is more likely to be spotted in public, lavishing a fortune on frivolities like jewelry, fast cars, clothes, and shoes. They are all over social media letting the whole world know who their parents are. Their lives are usually filled with drama, including run-ins with the authorities and hitting the airwaves with one unpalatable behavior or the other.
Surprisingly, all these cannot be said for Patrice Motsepe's three sons as they seem to have lived a normal life away from the public eye. Besides, no scandal seems to have touched their names, and even if they encountered adolescent issues, it was all kept under wraps. This is so because their parents value privacy and will never let the public into their private space. This trait, it seems, was imbibed into their children, making it impossible for outsiders to penetrate their shield.
Even though they try to shield everything about their family from the penetrating eyes of the media, it is obvious that Patrice Motsepe shares a very close relationship with his boys. The trust he has in Thlopie's capacity to manage the affairs of Mamelodi Sundowns in his stead is a testament to how close he is with the boys. Even as we don't know what the younger two are doing, it is apparent they have their billionaire father's unflinching support.