Yu Darvish's family include his Japanese mother named Ikuyo and an Iranian father named Farsad Darvishsefat. The athlete has two younger brothers named Sho Darvish and Kenta Darvish. Sho and Kenta did not pursue sporting careers like their brother, as they chose to enter the entertainment industry.
Darvish has four kids by two different women. His first wife, Japanese model and actress Saeko, gave birth to their first son in March 2008 and their second son in February 2010. The baseball player had his next two kids with former world champion wrestler Seiko Yamamoto.
The Baseball Player is half-Japanese and Half Iranian
Yu Darvish's parents came from different worlds but were united in the love they had for each other. His father, Farsad Darvishsefat, is Iranian while his mother, Ikuyo, is Japanese. Farsad's father owned a travel agency in Iran and made the decision to send his son to the United States in 1977 to further his education shortly before the Shah of Iran was deposed.
While Farsad was studying in America, he participated in sporting activities, particularly soccer and motocross. He later met Ikuyo at Eckerd College, a liberal arts school in St. Petersburg, Florida.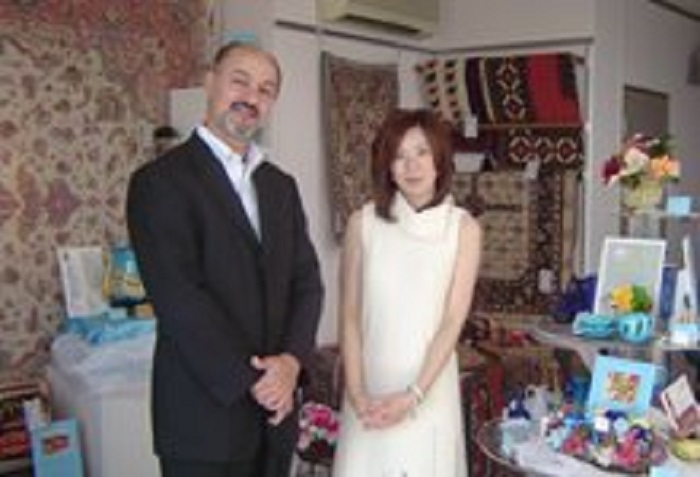 Like Yu Darvish's father, his mother was also a soccer player in college. Farsad and Ikuyo later started dating before choosing to spend the rest of their lives together as they married and eventually moved to Japan to start their family. Yu and his siblings are now described as Japanese with Iranian heritage.
The Future MLB Star Enjoyed the Support of His Family While Growing Up
Yu Darvish showed an early talent for baseball, which is the national sport of Japan. With his parents being athletes in college, they gave him all the support and guidance he needed. He attended Tohuku High School in Northern Sendai which was known for its baseball legacy.
By the age of 15, Darvish was already acknowledged by the school's baseball coach Masahiro Wako and he always made the starting rotation. This was a big deal, particularly at a school with many other baseball talents. At 16, he was instrumental in pitching his team to the National High School Baseball Championship finals in Japan. By the time he finished high school, he was considered one of the best high school pitchers in the 2004 NPB amateur draft.
Yu Darvish Has Two Brothers
The MLB starting pitcher is not the only child of his parents as we can confirm that he has two brothers. While they are not as popular and not much information is known about them, we have still been able to find out one or two things.
Kenta Darvish
Date of Birth: January 19, 1992
Occupation: Actor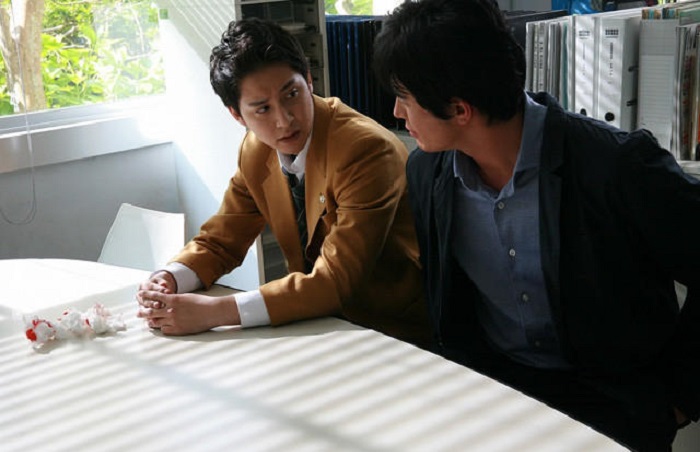 Kenta is the second most popular member of the Darvish family. He has been pursuing a career in the entertainment industry as an actor and has built quite a name for himself. He is famous for playing the role of Masahiro Tadenuma in 2012's Lesson of the Evil.
Disregarding that, he appeared in at least one episode of the TV Series, Jôhô Presenter Tokudane. Outside of these, it is hard to tell anything about Kenta.
Sho Darvish
Date of Birth: Undetermined
Occupation: Unknown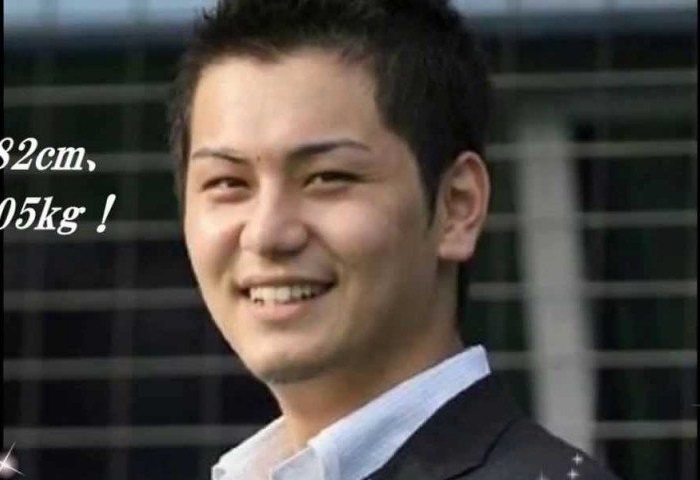 Things like what Sho does for a living and other relevant facts about his life are not known. Nonetheless, he made headlines in September of 2016 when he was convicted of gambling on baseball games.
It was reported that the Osaka District Court found him guilty of taking bets of 10,000 yen ($100) on Japanese and American baseball games, in addition to accepting wagers that amounted to 110 million yen ($1.1 million). For these, he was handed a prison sentence of two years and four months albeit suspended for five years.
After Sho was arrested, authorities investigated Yu's involvement but it was found that he had no hand in it.
Yu Darvish was Previously Married to Japanese Diva Saeko
Name: Saeko
Date of Birth: November 16, 1986
Occupation: Actress and Model
Duration of Marriage: (2007-2012)
Famed as the first wife of the baseball player, Saeko has made a name for herself not just as a model but also as a television personality and actress. She has made multiple appearances in Japanese TV shows and movies. Saeko is also a social media star as her Instagram account has accumulated over 1.5 million followers.
While it is known that her ex-husband has moved on from what they had, the same can't be said about Saeko. She has kept a great deal of her love life away from the public since the divorce.
Yu and Saeko Have Two Sons
In August 2007, Yu Darvish admitted he was in a relationship with Saeko, disclosing publicly that she was pregnant for him. Yu and Saeko tied the knot on the 11th of November, 2007 and their son was born in March 2008.
Their second child was born in February 2010. During this time, Yu played baseball professionally in Japan. He signed his divorce papers and dissolved his marriage with Saeko on the same day that he officially signed with the Rangers. It was a decision they both agreed to, after 5 years of being married.
パパはトレーニングのため来れないので、全ての動画をパパに送ります笑
アドバイスのメッセージが来たらママが伝達笑🤣 pic.twitter.com/9IC73JG5me

— ダルビッシュ聖子 Seiko Darvish (@seiko63) December 3, 2018
Although we can't tell whom, one of his sons seems to be interested in playing baseball. This deduction is based on a Twitter post that Yu shared in December 2018.
Yu Darvish Has Been Married to Seiko Yamamoto Since 2016
Date of Birth: August 22, 1980
Occupation: Wrestler and Wrestling Coach
Ex-Husband: Hideaki Nagashima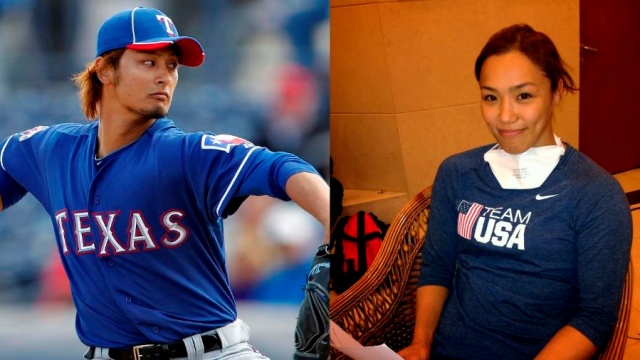 Almost as soon as his first marriage crashed, Yu Darvish began dating Seiko and in 2016, they made things official. The couple have quite a lot in common. For instance, their marriage was also Seiko's second as she had been married to Hideaki Nagashima. The union began in 2006 and packed up in 2014.
Also, Seiko and Yu are athletes. Seiko is one of the most famous female wrestlers in Japan. Records have it that she has won 4 World Championships for the country. It is believed that she has retired from wrestling, after which she switched to coaching. She has since reportedly worked as a US Women Junior Wrestling Team coach.
Their Marriage Has Also Produced Two Sons
Even before they got married, Yu Darvish and Seiko Yamamoto welcomed their first child together, a son, whose name is unknown but was born in 2015. It has been reported that the duo welcomed another son but the couple is very protective of their kids. As such, they refrain from sharing their pictures and other sensitive information about them online.