Anga Makubalo is a South African musician who is also an actor, presenter and model popularly known by his musical name NaakMusiQ.
Makubalo has established himself as one of the highly sought-after figures in the South African entertainment industry and has garnered millions of followers on social media, who are dying to receive new content from the superstar. Blessed with very good-looking physical features, Makubalo is also admired for his handsomeness especially, by his many female fans.
Over the years, the actor, who is known for his really contagious smile and very friendly personality, has starred in several movies and TV series that have helped to soar his popularity around South Africa. He has appeared in popular TV series like Generations and Isidingo and is considered one of the most talented young stars in the movie industry.
Profile Summary Of Anga Makubalo
Full Name: Anga Makubalo
Date of Birth: 28 May 1987
Age: 35 years old
Place of Birth: New Brighton, Port Elizabeth, South Africa
Nationality: South African
Education: Edenvale High School, Damelin College
Profession: Actor, Musician, Model, Presenter
Children: 2
Anga Makubalo Grew Up In Johannesburg
Anga Makubalo was born on the 28th day of May 1987 and is now 35 years old at the moment. The actor was born in New Brighton, a township in Port Elizabeth, the most populous city in the Eastern Cape Province of South Africa. However, this was not where he grew up as Anga and his family later moved to Johannesburg.

While in Johannesburg, he enrolled in Edenvale High School where he had his high school education. Anga Makubalo was very good at sports while in school and he took part in different sporting activities. In fact, he was heavily involved in soccer games, as well as rugby, athletics, and cricket.
The Actor Seems Close To His Family
Anga Makubalo has a close-knit relationship with his family. The actor was born to a mother called Nomvula Qaqambile and a father called Musi Qaqambile. He has two siblings; a brother called Khanyiso and another one identified as Asanda. The actor is fond of his siblings and has a good relationship with them.

Makubalo is also fond of his parents. He has shared photos of them on his social media pages in the past. Apart from his parents, the singer is also fond of other members of the extended family including his grandmother. On one occasion, he shared a video of himself taking his grandmother on a shopping trip.

Apparently, Anga Makubalo is a man who enjoys a close-knit relationship with his family members.
He Studied Acting And Contemporary Music
After he had graduated from Edenvale High School, Anga Makubalo realized that he had an urge to carve out a career in the entertainment industry so he decided to hone his talent by joining Talent International, a very popular South African casting and modeling agency where he studied presenting and acting. He would later become a part-time mentor and coach at the agency.

Makubalo also studied music. After he had finished studying at Talent International, he proceeded to enroll in Damelin College in 2009 to study music. At Damelin College, where he studied contemporary music, a move that helped him find his footing as a professional singer.
How Anga Makubalo Began Making Music Professionally

Anga Makubalo started his music career in 2009 after he had finished studying contemporary music at Damelin College. At the time, one of his friends, Rokker Rogerz, who knew that Makubalo loved to sing, introduced him to Lunga Nombewu, the Managing Director of Baainar Records. Lunga Nombewu was very impressed with Anga Makubalo that he took the singer in under the Baainar imprint. Makubalo became the first vocalist to be signed under the Baainar label.

Makubalo soon began to make waves with the release of hit songs that got his name on the lips of many South Africans. Some of his songs include Ntombi Ethandwayo, Ndiyindoda, Move, Qina, and Crazy among others. Makubalo, who goes by the stage name NaakMusiQ, soon became a face that was an easily recognizable one in South Africa after he released his debut album titled 'Love & Music' on February 14, 2014. The album, which was released under the Baainar imprint, featured his hit songs listed above.

Even though things were going quite well for the singer, Makubalo, and his record label boss, Lunga Nombewu fell out in 2014, the same year he released his debut album. According to reports, Nombewu and Makubalo were getting into a contractual tug of war and the singer soon began to find a new label to sign for.

During this time, reports emerged that Anga Makubalo was broke and also without friends because his close pals had realized his music career was about to be in jeopardy. However, Makubalo later laughed off these claims in a post he made on Facebook.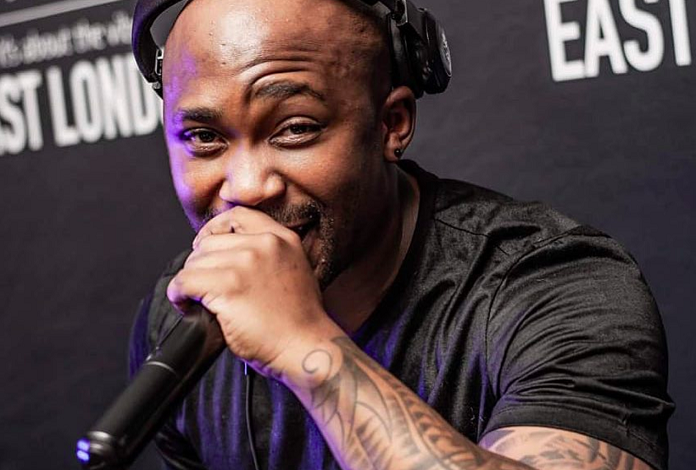 He Joined Afrotainment In 2015
Eventually, Anga Makubalo signed a deal with the Afrotainment record label in 2015. For the record, Afrotainment is a very popular and multi-award-winning South African record label, owned by one of the country's most successful disc jockey and singer, DJ Tira. After joining the label, Makubalo explained that he made the move because he wanted growth and Afrotainment was the one label that could provide him with the kind of environment he needed to grow.

Anga Makubalo got into action immediately he signed with Afrotainment and soon, his second album was ready. Makubalo released the album, 'Born to Entertain', on 31st October 2016. The album is made up of 14 songs, including hit tracks like What Have You Done, Miss Me, Children, and others. The album also featured many heavyweights like Big Nuzz and DJ Tira.

In 2019, Makubalo thrilled his many fans with the release of the single Ndakwenza Ntoni. The next year, in 2020, he released the single Camagu, a song he worked on together with Mobi Dixon, a popular record producer. Today, Makubalo is one of the hottest names in South Africa.
Anga Makubalo Enjoys A Thrilling Acting Career
Music is not the only thing Anga Makubalo is known for. He is also known for his works as an actor. As a matter of fact, some people know Makubalo more as an actor than a musician and this is not surprising at all, considering the exploits he has recorded in the South African movie scene.

Makubalo began to make attempts to start his career as an actor in 2010 by auditioning for roles. However, he was largely unsuccessful that year. He also lost some roles because of his inability to speak Tswana. However, in 2011, he found some success when he was cast to make a guest appearance on Mino Mania, a television serial, as a singer in a minor role.
How 'Generations' Made Him A Famous Face On TV
In 2011, shortly after his appearance on Mino Mania, Anga Makubalo got his big break when he landed the role of MJ Memela in Generations, one of the most-watched and popular South African soap operas of all time. Makubalo was elated after getting a starring role in the series, considering how massive the platform is, it does not come as a surprise. It was his big break!

Makubalo's role on 'Generations' quickly launched him to film stardom in the country, especially because of the way he convincingly played it and how handsome he is. Many people consider him to be among the most handsome faces on the series. Makubalo starred in the series from 2011 to 2014 when he and many other actors were axed from the show in a very controversial manner.
The Real Reason Makubalo And Other Actors Were Fired From 'Generations'
In 2014, Anga Makubalo and 15 other cast members of the Generations TV series went on strike and refused to return to the set. They embarked on strike because they felt they were being overused and were not being adequately compensated for their work. The striking actors demanded bigger salaries and extended three-year contracts.

Makubalo and the other actors also explained that they wanted royalties from the episodes of Generations that have been rebroadcast after the initial broadcast. They also wanted syndication fees resulting from the sale of Generations outside of South Africa. According to them, these were the only things that could make them return to the show.

The actors' strike action and their demands made several headlines in South Africa, especially because something of that nature, where actors of a major TV series would go on strike, had never been seen before. To make matters even more complicated, the actors who went on strike consisted of the main stars in the Generations TV show, including top names like Katlego Danke, Winnie Ntshaba, Zolisa Xaluva, Zenande Mfenyana, Nambitha Mpumlwana, Slindile Nodangala, Menzi Ngubane, Thato Molamu, and Sophie Ndaba who had been on the show for about 20 years before she was axed.

However, instead of listening to the demands of the striking actors, the producers of Generations decided to sack of all them. On Monday, 18th of August 2014, MMSV Productions, the producers of the show, released a statement indicating that the contracts of the 16 actors, including Anga Makubalo, has been canceled. This decision sparked a lot of criticisms among fans of the show, some of whom accused the producers of being greedy and selfish.
Life After 'Generations'
After he was sacked from Generations along with the others, Anga Makubalo went on to do other things with himself. Years later, in 2017, he explained that even though starring on Generations opened doors for him because of its popularity, it also made him miss out on a lot of other work and opportunities because the producers were very clingy.

So, according to him, getting fired from the show actually helped to boost him because it gave him room to focus on his other interests, including making music. As a matter of fact, he took his music a lot more seriously after leaving the TV show and it paid off.

Makubalo has since featured in other TV series since he left Generations. In 2015, he scored the role of Ntando Mabatha in the TV series, Z'bondiwe. He played the role in seasons 1, 2, and 3 and became a fan favorite of the show. Makubalo also played the lead role of Jonga on Mzansi Magic's popular series, Igazi. He played the role alongside top industry veterans like Nomhle Nkonyeni and others. He also starred in Ring of Lies, another drama series by Mzanzi Magic.

In 2015, Makubalo also became the host of the program 'All Access Mzansi Season 10' together with Mbali Nkosi. Apparently, Anga Makubalo has done very well for himself as an actor and the future is very bright for the superstar.
Inside Anga Makubalo's Intriguing Love Life
Anga Makubalo's whole life is not all about starring in movies and making music, he is also a lover and a father. Makubalo, who is often referred to as 'the ladies man' has had a rather complex love life and is the father of two children from two different women.

Over the years, Makubalo has been linked to several women and has also made headlines for his alleged scandalous involvement with different ladies simultaneously.
Makubalo's Relationship With Maggie Produced A Son
Anga Makubulo's first publicly known girlfriend is a lady simply called Maggie. It is not clear exactly when the actor and Maggie began to date, however, we know that their relationship produced a son. The couple dated for years before things turned sour between them and Makubalo ended things between them.

In mid-2015, reports emerged that Makubulo had dumped Maggie. According to the reports, Makubulo was tired of the relationship and he wanted to be on his own. Other reports say he wanted to dump her so he could be in a relationship with another woman. This has not been confirmed. However, it was widely reported that Maggie was finding it hard to cope after Makubalo asked her to leave him alone and that it was the actor's fault.

According to reports, when Makubalo and Maggie were together, the actor asked her to quit her job because he was more than capable of taking care of her and their son. She did as he demanded and quit her job. So, when the relationship crashed, she was left with nothing to fall back on. However, Makubulo cleared the air, insisting that he was adequately taking care of his son.
He Was Caught In An Abortion Scandal
In 2016, Anga Makubalo was reported to have gotten himself roped into an abortion scandal. At the time, Makubalo was dating a lady from Botswanan called Roselyn and the relationship was a serious one. In fact, it was reported that Makubalo had already fathered a child (his second baby) with Roselyn and that he had also gone to see her parents.

Interestingly, things took a dramatic turn when reports emerged in 2016 that Makubalo had gotten another woman pregnant. According to the report, the actor got his ex-girlfriend simply called Nonkululeko pregnant but was telling her to abort the pregnancy which was 16 weeks gone at the time. However, Nonkululeko refused to abort the baby, insisting that she would keep the child.

According to reports, the whole development got Makubalo so devasted that he nearly committed suicide. The actor reportedly did not want Nonkululeko's pregnancy to tamper with the relationship he had with Roselyn which was why he wanted her to terminate it. The actor later denied that he tried to commit suicide. Eventually, he parted ways with Roselyn after the abortion scandal made headlines. It is not clear what happened with Nonkululeko after everything.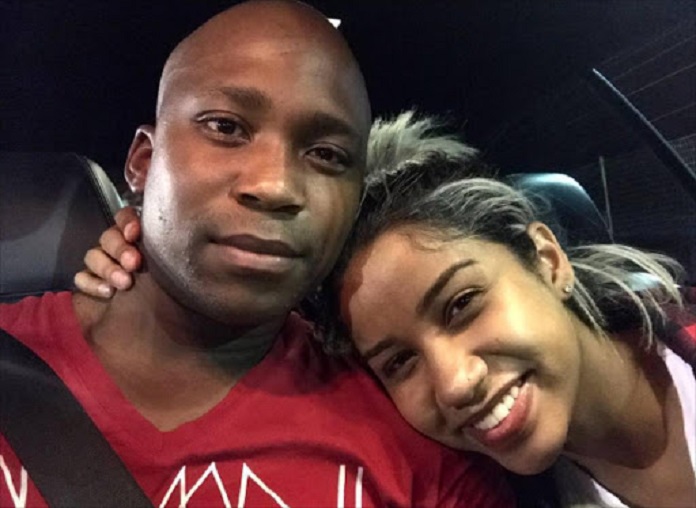 Is Makubalo Currently In Love?
In 2017, news emerged that Anga Makubalo had started a new relationship with a woman called Michaela Roy. The couple reportedly met at a Johannesburg nightclub Kong and were so struck by each other that they got in touch and began to date shortly after that. It was also reported that both Makubalo and Michaela were inseparable.

Michaela happens to be a video vixen and a model. Close friends of Makubalo explained that he likes beautiful party girls like her which is why he wasted no time wooing her. It is not clear if they are still together as the actor has not been seen with her or talked about her in recent times.

In 2021, there were rumors that Anga Makubalo was dating Nandi Thabatha, a model and actress. However, the actor soon debunked the claims, explaining that he never dated Thabatha but only worked with her on a campaign.