Davido (Born November 21, 1992) is a 31 year-old American-born Nigerian singer, songwriter, and record producer who has pushed afrobeat to a completely new level of global popularity.
With songs like "Fall," "If," "Risky," and "Fem," the name Davido could not but be mentioned among the biggest music artists in Africa and the world. He broke out in 2011 with "Dami Duro" and the subsequent release of his debut album Omo Baba Olowo, he has been a well-oiled hit machine in the music industry.
Profile Summary of Davido
Full Name: David Adedeji Adeleke
Nickname: Davido
Gender: Male
Date of Birth: November 21, 1992
Davido's Age: 31 years old
Place of Birth: Atlanta, Georgia, USA
Nationality: Nigerian
Ethnicity: Yoruba
Education: Oakwood University, Babcock University
Religion: Christian
Sexual Orientation: Straight
Marital Status: Married
Davido's Wife: Chioma Adeleke
Children: David Adedeji Adeleke Jr., Aurora Imade Adeleke, and Hailey Veronica Adeleke
Parents: Adedeji Adeleke & Veronica Imade Adeleke
Davido's Height in Inches: 5 feet and 6 inches
Davido's Net Worth: $10 Million
Instagram: davido
Davido has Dual Citizenship
David Adedeji Adeleke popularly known as Davido, Baddest, and Omo baba Olowo (OBO) was born in Atlanta, Georgia, on November 21, 1992. The Yoruba recording artist, performer, and record producer with West African roots is the youngest of five siblings and the second son of his father Mr. Adedeji Adeleke. He has a brother named Adewale Adeleke and two sisters named Sharon and Ashley Coco.
The young artist is also related to Isiaka Adeleke who was the first civilian Governor of Osun State, a former two-time Nigerian senator representing the People's Democratic Party (PDP) in Osun State from 2007 to 2011. Until his death in 2017, Isiaka served again under the political banner of the All Progressives Congress (APC) in 2015. Demola Adeleke, the current Senator-Elect representing Osun-west senatorial district in Nigeria, is another of Davido's uncle who is also famous and influential.
Davido had an Almost Impossibly Blessed Childhood
David is one of the few Nigerian children who are privileged to be born with a silver spoon. We often hear of the young artist referring to himself as Omo Baba Olowo which means the son of a rich man, Davido, who was born into a wealthy family. Obviously, the Adeleke surname is not foreign to many Nigerians, thanks to his father, Adedeji Tajudeen Adeleke whose influence has so much rubbed-off on his children.
Adeleke was raised in Lagos, Nigeria, alongside his siblings and as a child, he had his parents dance to his material cravings. Thanks to his parents' immense wealth the chubby kid lacked nothing he needed in life. Literarily, it would be said that Davido had an upper-class lifestyle, the kind that many would die to have.
What we Know About Davido's Parents
The 'Risky' Singer's father, Adedeji Adeleke is a business magnate and investor. To the public, he is the founder and president of Adeleke University and the CEO of Pacific Holdings Limited, notable for spearheading the construction and expansion of Banana Island in Lagos and attracting investors worldwide to the now popular island. Back home, he is a loving and overly caring father of five children and his wife Dr. Vero Adeleke who died on 3rd March 2003.
Veronica Imade Adeleke was Davido's mom. She was a widely acclaimed lecturer whose generosity touched the lives of many around her. Before her demise in 2013, Veronica loved music. She was even said to have a band which she named after her last son, "David's Band" David and his mother were quite close which is why it's not so surprising why the young artist immortalizes her by naming his daughters – Aurora Imade and Hailey Veronica Adeleke – after her.
David attended the best schools In Nigeria and Abroad
Having parents who fortified themselves with the best standards of education, it is only natural to have their children following in their footsteps. Education, to Davido's parents, is the key to attaining success and so everyone including the young artist must earn it. Davido himself began his primary school education in Nigeria but later had to relocate to Atlanta, Georgia where he completed his early education. His family returned to Nigeria where he was enrolled at British International School in Lagos Nigeria for his secondary or high school education.
Shortly after successfully completing his high school education, the young artist left for the United States of America, to pursue a course in Business Administration at Oakwood University. However, his passion for music did not allow him to pay much attention to his academics. Hence, he began to get bad grades, and eventually, he decided to drop out.
He was to take over from his father
Like most children of the upper class, Davido was groomed to follow in the steps of his father so he would take charge of one of his father's business empires but his passion for music took a better part of him despite how hard he tried to conceal it. Today, the young artist is proud he pursued his own dreams of being a singer. Even his father, Adeleke Adedeji confessed to being proud of his son after attending his headline concert, 'A Good time', on December 28, 2019.
Oakwood University was His Budding Ground for Music
David began to gather momentum for his music career while he was studying business administration at Oakwood University. But even before then he had a passion for music. Hence, upon relocating to the US for his tertiary education, Oakwood University became his budding ground. David bought musical equipment and started making beats as a producer. As his interest in music began to impede his grades, he dropped out of the University in order to focus more on mastering the art of singing. Unknown to his father, he relocated to Atlanta, where he used his older brother's ID to get into clubs.
His Struggle to Win his Family's Support
Ditching school for music was one of the strongest decisions Davido had taken in his life. It was one that was set to destroy his relationship with his family, especially his famous father. But he did it anyway damning the consequences. He returned to Lagos, Nigeria in 2011 with tattoos and piercings,s and his father who had earlier declared him missing reacted swiftly by ordering his immediate arrest together with his production team and ex-girlfriend. To win his father's support, the budding musician had to reach an agreement with his father to honor the family's name. To do that, he would return to school and graduate at Babcock University.
Davido's Eventual Rise to Fame
While trying to fix his grades, the young artist also worked on achieving his musical dreams. He released his debut album, "Omo Baba Olowo", in 2012 and it had singles like "Dami Duro" winning Best R&B/Pop album. before he knew it, his album was already being nominated for the 2013 Nigeria Entertainment Awards and The Headies. Since 2011 till date, Davido's name has remained one of the leading acts in the African and Nigerian music industry. Between 2013 and 2017, singles like "Gobe," "Aye," "Like Dat" …, "Tchelete (Good Life)" and "Pere" (among many others) piled up, sometimes featuring collaborations with big rappers like Meek Mill  Mafikizolo and Young Thug. The rest, as they say, is history. With three studio albums (Omo Baba Olowo (2012), A Good Time (2019), A Better Time (2020)) and counting, the "FEM" crooner and Nigeria's top-earning musician has succeeded in earning the fame and reputation he had always longed for.
Meet Davido's Famous Siblings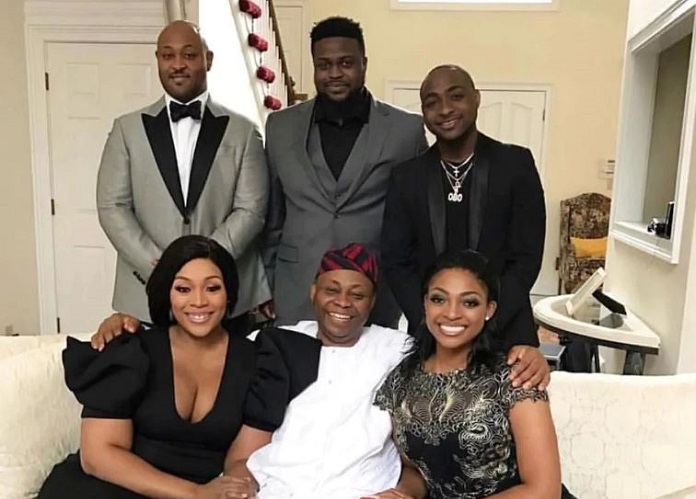 Davido isn't the only one who is enjoying the feelings attached to being famous. As a matter of fact, his father has enjoyed this feeling long before the young artist came to the picture. His siblings are not also left out in this. Davido reportedly has four siblings –  two brothers and two sisters, however, it seems the public is only aware of one of his brothers –  Adewale Adeleke.
In addition to being famous, Davido confessed that his siblings, Adewale, Sharon, and Coco are way richer than he is. The Adeleke children may be known as rich kids, but one thing is sure about them-  they work hard to gain their own wealth and fame that is away from their father's affluence.
Adewale Adeleke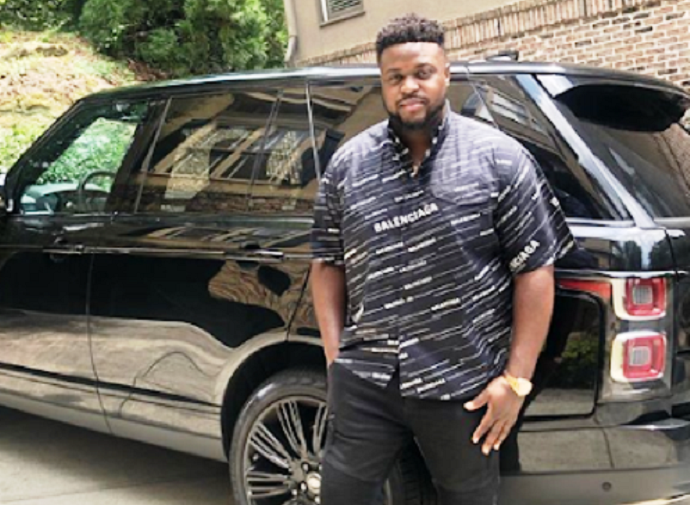 He is Davido's older brother and first son of Nigerian billionaire, Dr. Deji Adeleke. He is famous as the chairman of HKM Music – a family music label with signed artists like B-Red and Shina Rambo, both of whom are Davido's cousins. Adeleke is also one of the executive directors of pacific energy. In addition to his immense wealth, Adewale also enjoys the fame attached to being a brother to a famous African musician
Sharon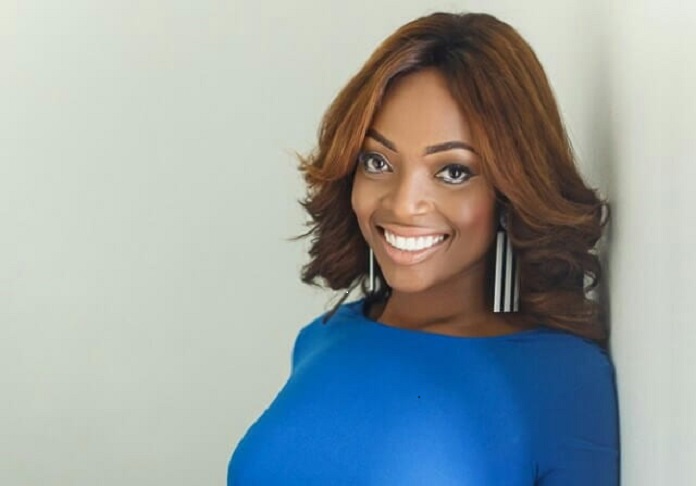 Also known as Sharon Ademefun following her marriage to her husband Yomi Ademefun, Sharon is also enjoying her own share of fame. She is the mastermind behind Rona Wigs Studio, a business that makes hairpieces and extensions. Aside from that, she is also famous for being married to the MD/CEO of Uxbridge Investment Company Ltd, an export commodity company. Sharon lives outside Nigeria and keeps away from the public eye.
Ashley Coco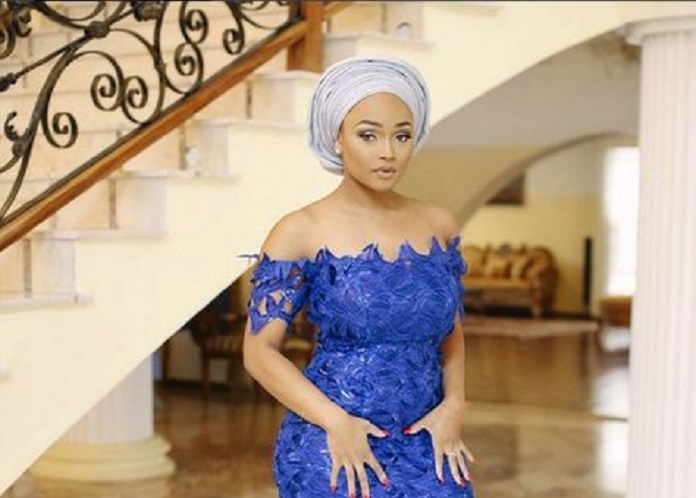 She is one of Davido's elder sisters who is quite popular. She first made the news when she was accused of child trafficking by the Momodus. This happened after Davido's rift with his baby mama, Sophie Momodu. Sophie and Davido's daughter, Imade was taken into custody by Coco after the duo had a fight in Dubai. This led to the Momodus filing a child trafficking charge against her. One other Coco-news that reached the public is her flamboyant wedding ceremony in May 2017. Ashley is married to Caleb Adaji and she is a member of the board of directors at their father's energy company known as pacific energy.