Gloria Bongekile Ngema is the fourth wife of the ex-president of South Africa, Jacob Zuma. She is an eminent businesswoman and the founder of Bongi-Ngema Zuma Foundation, an anti-diabetes awareness organization established in 2010 in South Africa. The ex-president's wife is widely known in her home country for attending important events with her husband, both within and outside the country. She is his last official wife.
Gloria Bongekile Ngema's Profile Summary
Full Name: Gloria Bongekile Ngema
Date Of Birth: January 1st, 1965
Age: 58 years old
Nationality: South African
Place Of Birth: Umlazi In Durban, South Africa
Alma Mater: Mangosuthu Technikon
Parents: Late Prisca and Abednego Ngema
Spouse: Jacob Zuma
Children: Sinqumo Zuma (son)
Occupation: Businesswoman and Founder of Bongi-Ngema Zuma Foundation
Gloria Bongekile Ngema Is From Umlazi In South Africa
The fourth wife of the ex-president of South Africa was born on the 1st of January 1965 in Umlazi. She is a native of Ndundulu near Melmoth in Kwa-Zulu Natal, where she likes to visit every year. Gloria grew up under her late parents, Pricilla and Abednego Ngema, alongside her three sisters and two brothers. Pricilla Ngema was Gloria Bongekile Ngema's mother, a full-time housewife who died after suffering diabetes for almost three decades. Her father, Anednego Ngema, on the other hand, was a plumber.
She Holds A Degree In Business Administration
Gloria Bongekile Ngema started her primary education in Umlazi and moved on to Inanda-Ohlange for her high school. Having greatness in mind, she later moved back to Umlazi to complete her education. She furthered her education at the Mangosuthu University of Technology where she obtained a Diploma in Marketing and a Bachelor's degree in Business Administration.
Having obtained a diploma and a bachelor's degree, Gloria worked in financial institutions where she gathered finance, accounting, and investment knowledge. The following are some of the companies she has worked for: JIC Mining Services, Investment Bank, Standard Chartered Bank, Merchant Bank, Deloitte & Touche, and IBM.
Gloria Bongekile Ngema Runs An NGO
The ex-president's wife is an illustrious businesswoman with a large heart as she is also the founder of an anti-diabetes foundation named Bongi-Ngema Zuma Foundation, established in 2010. Gloria Bongekile Ngema lost her mother and aunt to the disease and decided to open a foundation to sensitize people about it.
The foundation was brought to the notice of the public at the Mercy Clinic Winterveldt in November 2010. It collaborated with the Thebe Community Development Foundation to make clean water supply available to rural communities. Bongi-Ngema Zuma Foundation has reached out to various rural communities in South Africa and has been recognized by many institutions and individuals for its good work. Her husband has also stood by her in the opening and smooth running of the Foundation.
She Got Married To Jacob Zuma At 47 Years of Age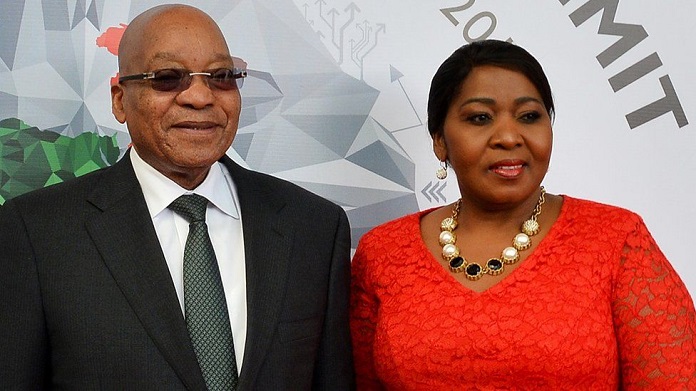 The businesswoman got engaged to her husband a few years back before they got married. The duo had a son before getting hitched officially in April 2012. Gloria, who was 47 years as of then while Jacob Zuma was 70 years, had their traditional Zulu wedding in Nkandla town. Over 2,000 guests graced the wedding. Jacob Zuma's other three wives participated fully in the bridal party that came after the wedding as customs would have it.
As earlier mentioned, the duo welcomed a son in 2005. Details concerning the boy named Sinqumo Zuma have been under the radar. However, Gloria Bongekile Ngema moved to Pretoria after the marriage with her son and has been seen on several occasions accompanying her husband on various trips.
Other Women That Have Been Linked To Jacob Zuma
Coming from a polygamous family and holding high cultural esteem, Jacob Zuma has taken many wives to avoid extramarital affairs. However, despite his decision, he has been linked to other women that he has not married. Below is a look at all the women he was linked to before he married Gloria Bongekile Ngema.
1. Gertrude Sizakele Khumalo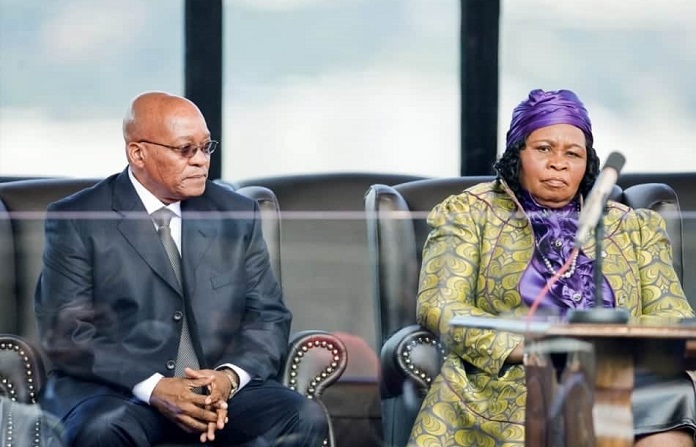 Gertrude Sizale Khumalo, born in March 1940, is Jacob Zuma's first wife. He met her when he was 17 years in 1959. She waited till 1973 to get married to her husband after he was released from prison. Before the two got married, he became a part of the movement against South Africa's racist apartheid regime. He spent ten years in prison in Robben Island before he was released. She does not have any children with her husband and is the founder of the Sizakhele Makhumalo Zuma Foundation.
2. Kate Mantsho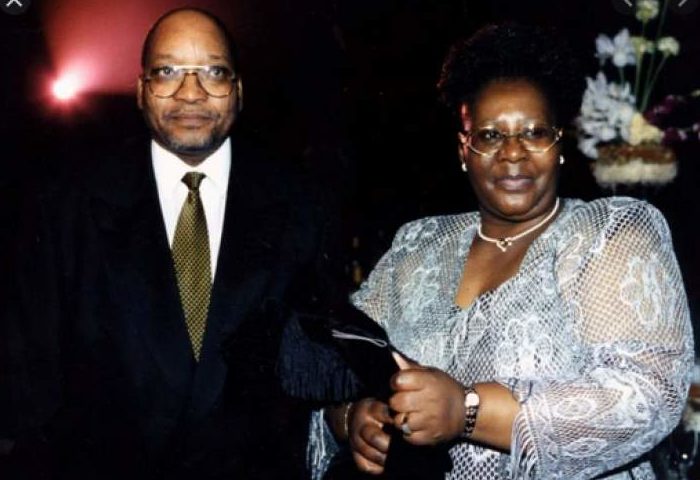 Jacob Zuma also met his second wife, Kate Mantsho, while in exile. She was born in Mozambique in 1956 and got hitched to him in 1976. The couple welcomed five children together. The second wife of the ex-president committed suicide in 2000, leaving behind a note that stated that her marriage was 24 years of hell. She further said in the letter that her husband was not allowed to attend her funeral.
3. Nkosazana Dlamini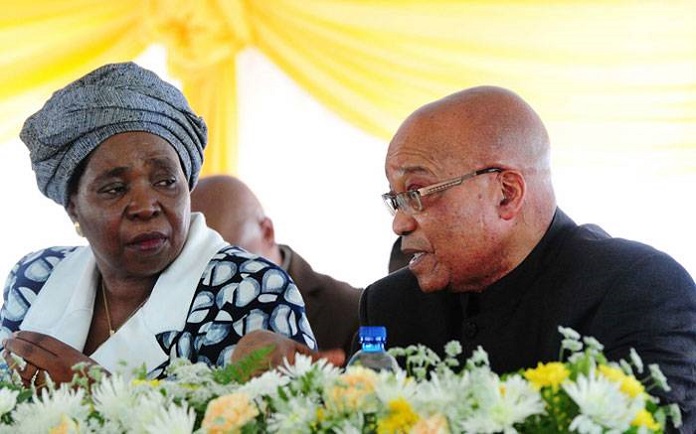 Two years after Jacob Zuma was released, he was sent to exile in Swaziland, where he met Nkosazana Dlamini, his third wife. The two got married in 1982 while in exile, sharing four children. Like her husband, she is a politician, anti-apartheid activist, and doctor who has held many high-profile positions in South Africa. The duo divorced in June 1998 but have maintained a cordial relationship.
4. Princess Sebentile Dlamini
In 2003, the ex-president made arrangements to become marry Princess Sebentile Dlamini of Swazi. He paid a lobola of 10 cattle but didn't go further with the marriage for reasons best known to him.
5. Nompumelelo Ntuli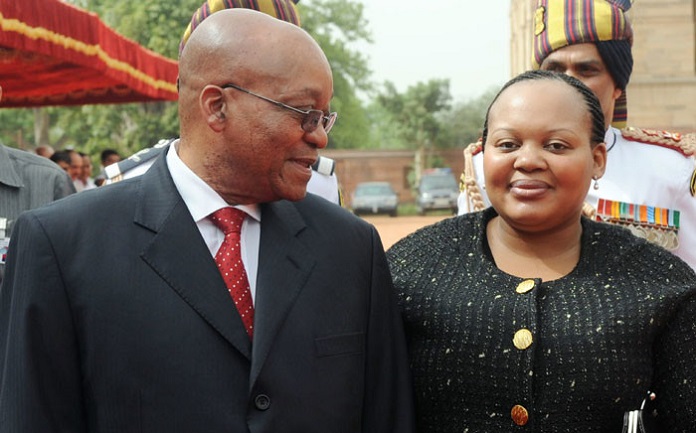 Jacob Zuma got married to Nompumelelo Ntuli in 2008 when he was about to become the president of South Africa. They got separated after she was accused of trying to poison his tea. She, however, cleared her name and was released, but was banned from entering their home in Nkandla. Just like the late wife of the ex-president, Nompumelelo has also tagged her marriage to her ex-husband as five years of hell. Jacob has a daughter with his former wife.
6. Thobeka Stacie Mabhija
Thobeka Stacie Mabhija is the fifth woman that has tied the knot with the polygamist politician so far. The couple got married in 2010, and she has been one of the most charming wives of Zuma. She has worked as a banker and has been notable for her work in charity. She has had three children with her husband since her marriage to him. She was the last person that he got married to before he married Gloria Bongekile Ngema.
7. Gloria Bongekile Ngema
Gloria Bongekile Ngema became the sixth woman Jacob Zuma has wedded and the seventh woman he has been linked to in his life. The death of one of his wives and the separation from the other wives have made her rank as the fourth wife of the politician.