Deborah Mays (born March 1, 1962; Age: 61 years old) is the former wife of Joe Namath, the American football player. Mays is also an actress whose most popular work is her appearance on the television show Greatest American Hero.
Regardless of her achievements in acting, she is still mostly remembered for her marriage to Namath, even long after their marriage had come to an end. The couple has two daughters – Jessica and Olivia Namath.
Summary Of Deborah Mays's Biography
Full name: Deborah Lynne Mays
Other names: May Tatiana Namath, Tatiana Novak
Gender: Female
Date of birth: March 1, 1962
Deborah Mays' Age: 61 years old
Ethnicity: Caucasian
Nationality: American
Zodiac Sign: Pisces
Sexual Orientation: Straight
Marital Status: Divorced
Deborah Mays' Husband: Joe Namath
Deborah Mays' Children: Jessica and Olivia
Deborah Mays' Parents: Bud and Shirley Mays
Siblings: Jeffrey Mays (brother)
Famous for: Marriage to Joe Namath
What is Deborah Mays' Age?
Deborah Mays is 61 years old. While there is not a lot that is known of her early life like how she grew up, it is known that she joined the Mays family on the 1st of March in 1962.
She is one of the 3 children that Bud and Shirley Mays had. She has lost one of her siblings – her brother, Jeffery. From what has been gathered about her family, they were one affluent people in Ligonier, Pennsylvania, where Deborah grew up. Her father was one of the partners in a plant that manufactured local toner for copy machines.
Deborah Mays Met Joe Namath in a Voice Class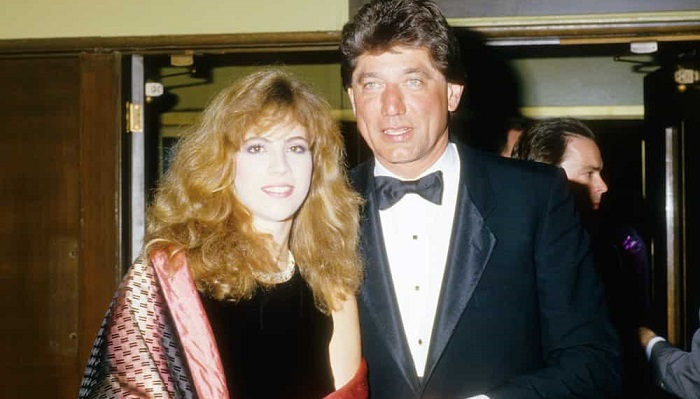 Deborah Mays met Joe Namath at a voice training class. At the time, Mays, who was 21 years old, was taking voice training classes with the renowned Arthur Joseph. During the course of training, the two became close and she one day revealed to him that she would love to get married to a footballer.
Towards the end of Mays' classes, Namath also joined the same class and Arthur Joseph reminded her of what she had told him and decided to introduce the two since Joe was a footballer. However, Joe was not interested as he was 40 years old at the time while she was just still 21. But Arthur Joseph did not give up and persuaded Joe to speak to her, which he finally did, and shortly after they began dating.
She Became Joe Namath's Wife in 1984
Deborah and Joe dated for about a year before they decided to get married. Deborah planned the wedding and the marriage ceremony took place on the 7th of November 1984 in Coral Ridge County, Fort Lauderdale, Florida.
Regardless of the fact that Joe Namath was a celebrity at the time, the wedding was a quiet affair and only had family and friends in attendance. When the 2 first got married, Joe struggled with alcoholism and Deborah threatened to leave him if he did not become better. So in a bid to protect their relationship, Joe got help. Even after they got divorced Joe credited Deborah for helping him with his battle against alcohol.
Meet Deborah Mays' Children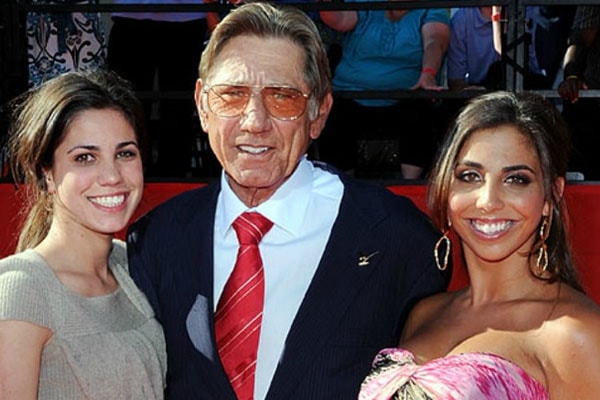 After the wedding in 1985, Deborah and Joe had their first child Jessica Grace. She was born on the 12th of October 1985. The second child Olivia Rose was born five years later. From her second daughter Olivia, Deborah has a granddaughter Natalia, who was born while Olivia was still in high school at the age of 16.
Her Marriage to Joe Namath Ended When She Was 37
15 years after her marriage to Joe, Deborah decided to live separately from him. This decision happened after the family had gone to New York in 1998 and Deborah decided to stay back in New York while the family returned to their home in Florida. A short while after she moved to California and decided that this would be where she was going to live.
In March of 1999, Joe decided to file for divorce and full custody of their daughters and by May the divorce was finalized leading to the end of their marriage.
Deborah Mays Remarried After Her First Divorce
When she moved to California, Deborah met someone else, Brian Howard Novak, a plastic surgeon. Meeting him was the catalyst she needed to leave Joe who at that time she revealed had become boring. According to her, Joe liked to play golf and was involved in sports while she was more interested in artistic things like the museum, going to an art gallery, or the theatre. As a result of this, she could no longer live in Florida with him.
After getting a divorce she started a new life with her new husband and changed her name to Tatiana Novak. Her marriage to Brian was short-lived and not too long after, the couple got divorced. Her house in Los Angeles in the Pacific Palisades area which is valued at $6.9 million is believed to be the settlement she got from the divorce.
Deborah Mays Really Loved Acting
Deborah Mays was studying at the private women's liberal arts college Sweet Briar College which is located in Virginia. A year into getting her degree she made the decision to drop out and moved to Los Angeles shortly after. Her move was facilitated by her desire to be an actress, she did this regardless of the fact that she was a good student who was excelling at school.
Mays already had a reputation for academic excellence when she graduated earlier than her classmates at North Eastern High School, the high school she enrolled in after the family had moved to California from Pennsylvania.
Deborah Mays Did Not Have a Very Successful Career
In the early 80s, shortly after Deborah dropped out of college, she experienced some success with her acting. From 1981 to 1983, she was in a few episodes of Greatest American Hero. There are other reports that she may have been in other television shows but beyond the work she did in the Greatest American Hero, she experienced no other progress in her career.
Before her divorce from Joe Namath, Deborah Mays had tried to continue her acting but she was not very successful. Sometime in the 90s, she organized a showing based on one of Chekhov's plays which was supposed to hold in Manhattan. Joe had paid for the theatre for four days but this did not yield any great returns for her career.
After marrying Brian Howard Novak she had hoped that changing her name to Tatiana Novak will help distance her from who she was before as Deborah Mays Namath and will give her the success she desired but this did not happen.
Where is Deborah Mays Today?
Deborah Mays is believed to be a playwright now. After her two divorces, she started to live a much more quiet life. There's not much that is known about her current life or all that she gets up to. She still has a good relationship with her daughters Jessica and Olivia.