Some people gain fame as a result of their own achievements while others become popular due to their ties to famous persons. One individual who certainly falls into the latter category is Marianela Oroño. Oroño is an Argentine-born media personality who is also better known as the spouse of retired NBA star, Manu Ginobili. The couple has been together for over two decades, and has one of the most stable and enduring unions in the NBA. Want to know more about Oroño? Then, we have got just what you need.
Who is Marianela Oroño?
Marianela Oroño was born in the South American country of Argentina. Her nationality is therefore Argentine. The media personality has not disclosed specific details about her date of birth. There is also a paucity of information with regards to her early life, family background or educational history. It is however obvious that she is quite educated given how well-spoken she is. With regards to her career, Marianela Oroño occupies herself with several philanthropic causes aimed at assisting the less-privileged members of the society. One of such causes is the Manu Ginobili Foundation which provides funding for deserving charity institutions in her native Argentina.
About Her Husband Manu Ginobili
Marianela Oroño is married to a retired NBA star, Manu Ginobili. Ginobili was born on the 28th of July 1977 in Bahia Blanca, Buenos Aires. His father's name is Jorge while his mother's name is Raquel. The NBA star also has two brothers namely Leandro and Sebastian. Ginobili grew up in Bahia Blanca and started playing pro basketball in his hometown in 1995. He was later drafted into the NBA in 1999 before moving on to the Italian League.
Ginobili spent three successful years in Italy during which he won the Italian League, the Italian Cup, and Euro League. He later returned to the States in 2002 and joined the San Antonio Spurs. The shooting guard would remain with the Spurs until his retirement in 2018. Oroño first met her future husband in Argentina in 1997.
At the time, he was playing for his hometown club and they ran into each other at the house of the team director. The two got talking and exchanged contacts. They eventually commenced a romantic relationship and it blossomed even while Ginobili was advancing his career in faraway Italy. Oroño and her beau later tied the knot in 2004 in the town of Bahia Blanca.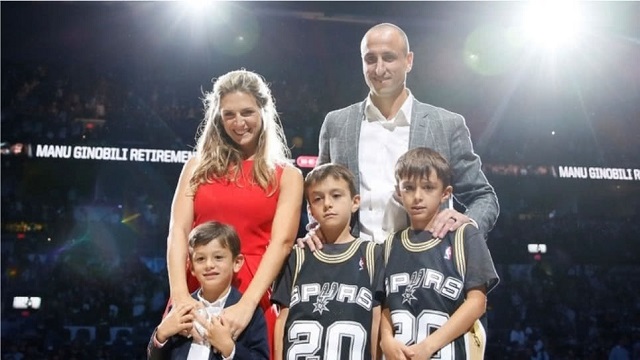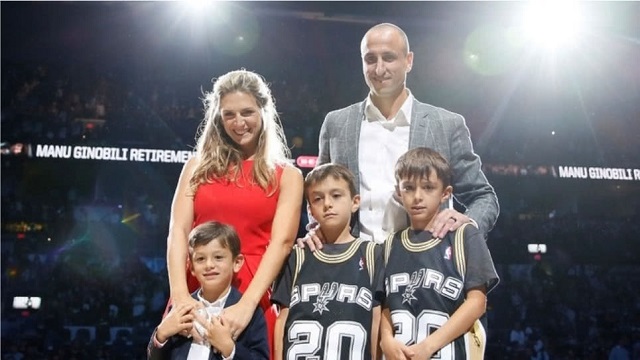 Philanthropic Activities
Marianela Oroño and her husband have been married since 2004 and enjoy one of the most stable unions in the NBA. The couple has supported each other's ventures and initiatives. For instance, Oroño is on the board of the Manu Ginobili Foundation, an organisation founded by her husband in order to help less-privileged people in Argentina.
The basketball player decided to start the foundation after realising that he could leverage his star appeal for the good of the common people. Mariella Oroño also supported her husband all throughout his illustrious NBA career. She was therefore by his side during his jersey retirement ceremony in March 2019. The San Antonio Spurs formally retired the no 20 jersey which Ginobili donned and this was in appreciation for all that he did for the franchise. Even though Ginobili was largely used as a substitute, he still made remarkable contributions as The Spurs won the NBA championships four times. These remarkable contributions earned him the NBA sixth man of the year award.
See Also:  Who is Brandi Padilla, Kevin Garnett Wife, When Did They Get Married?
Do They Have Any Children?
Marianela Oroño and her husband are the proud parents of three lovely boys. The couple first welcomed twin sons, Dante and Nicola, on the 16th of May 2010. Nicola was born first, and weighed 5 pounds and 9 ounces, while Dante was born second, and weighed 6 pounds and 6 ounces.
Oroño and her husband welcomed a third son, Luca, on the 21st of April 2014. The basketballer announced the birth on his Twitter account and revealed that both mother and son were doing well. Marianela Oroño and her husband are devoted parents who love nothing better than spending quality time with their kids. An examination of their respective social media handles will reveal pictures of family outings at places such as the zoo, and the beach.