Matthew Garrison Chapman is the son of Grammy-winning Christian music artist Amy Grant and her former husband, Gary Chapman. Despite being the child of celebrity parents, Matthew, who was born on the 25th of September 1987, has kept a relatively low profile and focused on his business and family. Unlike his parents, Matthew has no inclination to be in the music industry or tow their career lane.
The 36 year-old is an entrepreneur doing quite well in business. He is the co-owner of a dispensary store in Nashville, Tennessee.
Summary of Matthew Garrison Chapman's Biography
Full name: Matthew Garrison Chapman
Gender: Male
Date of birth: September 25, 1987
Matthew Garrison Chapman's Age: 36 years old
Ethnicity: Caucasian
Nationality: American
Zodiac Sign: Libra
Sexual Orientation: Straight
Matthew Garrison Chapman's Parents: Amy Grant and Gary Winther Chapman
Famous for: Being Amy Grant's son
How Old is Matthew Garrison Chapman?
Matthew Garrison Chapman is 36 years old and was born on September 25, 1987, to Amy Grant and Gary Winther Chapman, in the United States of America.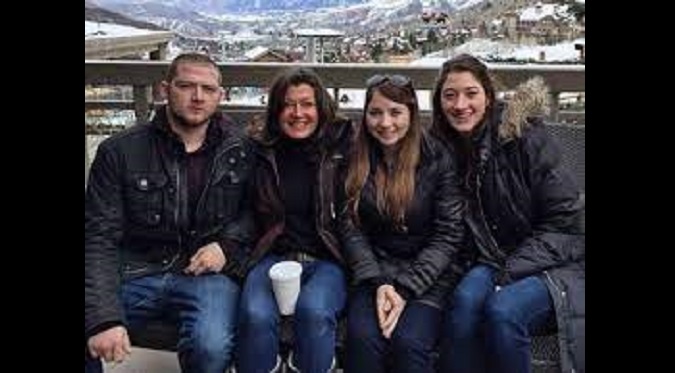 Matthew's parents are both prominent figures in contemporary Christian music. Amy Grant is a Grammy-winning artist known for her contributions to the genre, having sold over 30 million albums worldwide and earned almost 30 accolades. His father, Gary Chapman is also a Christian music artist and a former TV personality, known for his work as a songwriter and a guitarist.
Growing up in a devout Christian household, Matthew was taught to uphold the values of his faith. His grandfather, Terry W. Chapman, was a pastor, and his parents were both Christian artists. As a result, Matthew imbibed all the right values and has been an exemplary individual especially a role model for his siblings.
Matthew Garrison Chapman's Parents Are No Longer Together
Matthew Garrison Chapman's parents are no longer married. The well-known gospel artists have long divorced. On June 19, 1982, his parents got married and had him 5 years after. Though there is no information on how they met. For a while, they were the most popular couple in American Christain music.
In March of 1999, Amy Grant, filed for divorce, when Matthew was 12. By the end of the year, the divorce was finalized, and by March of 2000, she was remarried. Amy had spoken about the divorce and explained that they were never a good fit for each other, and while it may seem like she only got divorced for her new husband, Vince Gill, who also works in music, she explained that her previous marriage was rocky from the start.
His father, Gary Chapman, got remarried twice. The first time was to Jennifer Pittman – the marriage only lasted 7 years (married in 2000 and divorced by 2007). His 3rd wife is Cassie Plersol, and they got married a year after his second divorce. 2008 and are still married.
Meet Matthew Garrison Chapman's Siblings
Matthew Garrison is the first child and only son of his parents, who had 3 children in total together. Gloria Mills Chapman and Sarah Cannon Chapman are his younger sisters.
Gloria Mills is the second child and the oldest daughter. She was born in 1989 and currently works as a social media influencer. Interestingly, she reportedly inspired one of her mother's songs, "Baby Baby," Grant wrote it while Gloria was still unborn. Gloria is married to Ben Long, and together, they have children.
Matthew Garrison's other sister is Sarah Cannon Chapman. She was born in 1992 and is married to Derek, her brother's business partner. Matthew also has a half-sister called Corrina Grant Gill; she was born on March 12, 2001, and is the result of their mother's second marriage to Vince Gill.
Unlike her half-siblings, Gloria Mills and Sarah Cannon, Corrina appears to have inherited her parents' passion for music and is building a career as a musician. She is doing this while working towards getting a degree in music.
What Does Amy Grant's Son Do For a Living?
Matthew Garrison is a very talented individual known for his several professional endeavors. One of his primary ventures is LabCanna, which he co-owns and operates in Nashville. LabCanna specializes in distributing hemp-based products and is known for its high-quality offerings. As a successful entrepreneur, Matthew has made his mark in this thriving industry and is widely respected for his expertise in the field.
Matthew Co-owns LabCanna with Derek Besenius, his brother-in-law (Sarah's husband). In an interview, Amy Grant, in a proud mother moment, revealed that Matthew's business got the first license to process hemp in Tennessee.
Sometime in 2017, in the early days of the business launch, his father Gary Chapman also shared a Facebook post about how proud he was of Matthew and his achievement in business. Especially how the product will be of benefit to many. His parents especially have experienced some backlash for their continued support for their son's endeavor, which is considered 'unconventional' and even 'unchristlike' in some quarters. They have continued to give Matthew and his business their unflinching support.
Moreover, as the popularity and legality of hemp and CBD-related products continue to grow, so does the demand for Matthew's expertise and offerings. While his work in these fields has placed him in the public eye, Matthew remains private and does not often disclose details about his personal life. However, his commitment to excellence in his professional endeavors has earned him respect across industries, and he is widely regarded as a respected figure in the hemp industry.
Is Matthew Garrison Chapman Married?
Matthew Garrison Chapman is not married. His relationship and marital status remain a mystery yet to be unraveled. He is known for keeping his private life private. Despite his popularity, a limited amount of information is available about his romantic endeavors. As far as we know, there have been no reports of him being involved in any serious relationships, nor have there been any rumors about him dating anyone in particular.
This lack of publicly known romantic interests has left fans and followers curious about the details of his love life. Nevertheless, Matthew's decision to keep his relationship status under wraps is personal and should be respected. He may prefer to focus on business pursuits and keep his private life out of the public eye.
While it might be tempting to speculate about his romantic life and why he has not yet entered into a serious relationship, the truth is that we may never know. We know that Matthew is a brilliant entrepreneur and businessman who has created a niche for himself in the hemp and CBD-related products market.