Nhlanhla Nciza is an iconic South African musician who came to prominence through her role as a member of the dynamic music group, Mafikizolo. Performing with group members, Tebogo Madingoane and Theo Kgosinkwe, the female vocalist wrote her name in gold on the fabrics of the music industry. Her popularity started building up from the launch of their debut album in 1997, however, she became a household name in SA and beyond after their song "Khona" hit the music stand.
Nhlanhla is also known as the ex-wife of the SA music producer turned politician, Thembinkosi Nciza. The duo stayed married for over 15 years and share four children, though, one is late.
Summary of Nhlanhla Nciza's Biography
Full Name: Nhlanhla Nciza
Gender: Female
Date of Birth: 15th of March 1978
Nhlanhla Nciza's Age: 45 years old
Ethnicity: Black
Nationality: South African
Zodiac Sign: Aries
Sexual Orientation: Straight
Religion: Christianity
Marital Status: Divorced
Nhlanhla Nciza's Ex-Husband: Thembinkosi Nciza
Nhlanhla Nciza's Children: Nkululeko, Thamsanqa, and Luvuyo Nciza (Zinathi Nciza is late)
Famous For: Music
Nhlanhla Nciza's Instagram: nhlanhla_nciza
What is Nhlanhla Nciza's Age?
That elegant queen with the magical voice in the Mafikizolo music group was born in a town known as SchweizerReneke, precisely in the North-Western part of South Africa. Fans have always admired the fact that Nhlanhla Nciza looks way younger than her age and those that are ignorant of the singer's age will be forgiven for taking her to be in her twenties.
However, the singer's date of birth says the 15th of March, 1978 which means the mother of five is 45 years old.
Talking about her family background, there is absolutely nothing to go by. No source has reported anything about her parents and siblings although the singer constantly wishes her dad a happy birthday on social media and also celebrates her brother called Mr. Mafu
In the same vein, the musician is yet to reveal details about her academic background, thus, nothing can be said about the academic institutions she attended and the degrees bagged.
Nciza is Part of The Mafikizolo Music Group of South Africa.
Nhlanhla Nciza is one of the best female musicians to come out of South Africa. We don't have details of when and how she started her music career but she is best known as a member of the popular Mafikizolo music group of South Africa. The kwaito group consisting of music greats like Theo Kgosinkwe, Nhlanhla Nciza, and the late Tebogo Madingoane gained popularity in 1997 with the release of their self-titled album, Mafikizolo.
The group spent the ensuing two years working on their next album, Music Revolution which hit the music stand in 1999. Barely one year later in 2000, Music Revolution was succeeded by a third album, Gate Crashers
Between 2002 and 2003, the three-member group put out two studio albums; Sibongile (2002) and Kwela (2003). Mafikizolo went through some rough times in 2004 when they lost one of their members, Tebogo to an automobile accident; his happened on the 14th of February.
Even in Tebogo's absence, Mafikizolo continued to wax strong with the duo of Nhlanhla Nciza and Theo Kgosinkwe, and with their combined effort, the group's next album, Van Toeka Af, came to light in 2005. Theo and Nhlanhla followed up with their Six Mabone studio album in 2006.
Mafikizolo took a long hiatus from the music industry, and for the ensuing seven years, nothing was heard from the famous music duo. They re-surfaced again in 2013, and this time around, the dynamic duo came with a resounding bang, releasing their Reunited album.
To date, Reunited has remained the best of Mafikizolo, featuring the hit song Khona (Ft Uhuru), the hit single that took both South Africa and the world by storm.
Reunited did not just announce the music duo to the world, it paved the way for greater things in their music career. In one night alone, Mafikizolo swept 12 SAMAs (South African Music Award) thanks to their Reunited album.
The group's next album came four years later in 2017. The studio album named 20 was released in celebration of the duo's 20 years in the world of showbiz. The highlight of 20 is the hit track "Love Portion" which took them to another level of fame. The video of the song garnered above two million views on YouTube alone.
Studio Albums for Mafikizolo
Mafikizolo (1997)
Music Revolution (1999)
Gate Crashers (2000)
Sibongile (2002)
Kwela (2003)
Van Toeka Af (2005)
Six Mabone (2006)
Reunited (2013)
20 (2017)
Has Nhlanhla Nciza Ever Gone Solo?
Most musicians who sing as part of a group normally go solo at a point in their career and Nhlanhla Nciza is no different from the rest. The golden voice of the Mafikizolo music duo has done some solo work which birthed a couple of albums namely;
Inguquko (Change)
Lingcinga Zam (My Thoughts).
Nhlanhla Nciza is a Fashion Icon in South Africa
Apart from being a successful musician, Nhlanhla Nciza has also proved her mettle in the fashion industry. She is one of the fashion icons that South Africa can boast of thanks to the lady's interestingly unique fashion sense that puts the beauty and uniqueness of the African culture on display. The mother of five is just passionate about fashion and South Africans do agree that her catchy fashion sense is second to none.
Though Nhlanhla always makes the headlines for her stellar musical talents, the music superstar has severally appeared in the news for things that are completely unrelated to music like fashion. We are yet to factor in the elegant musician's hairstyles that have been severally described as epic by fans. Nhlanhla has this bold personality that is accentuated by bright colors.
With her long-held status as one of South Africa's fashion icons, it does not come as a surprise that she launched her own clothing line – NN Vintage. The fashion brand which has formed one of her major sources of income rocks several runways across Africa and those who are considering to go for modern African fashion will always have her brand name on their top list.
Awards for Nhlanhla Nciza
For three good times, the female vocalist has won the South African Music Award in the category of Duo of the Year – a feat which she shares with her group member, Theo.
However, her music group Mafizikolo has swept 16 prestigious awards and has been nominated for nine.
How Did Nhlanhla Nciza Cross Paths with Thembinkosi Nciza?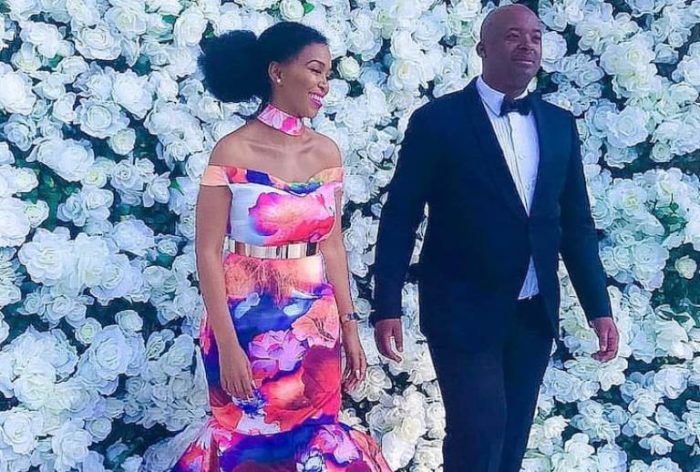 Just like the details of her birth family, Nhlanhla Nciza also keeps info about her early days with South African record label boss turned politician, Thembinkosi Nciza, under wraps. Many believe that those bits and pieces about the music star have remained hidden because she wasn't yet as popular as she is now. Even her husband, who is also known as TK, was still trying to create a niche for himself in the music industry as a producer and a record label co-owner.
With that said, reports claimed that the two first crossed paths around the 1990s but where their first meeting occurred has never been mentioned. According to the records, TK just laid his eyes on Nhlanla and decided that their future belonged together, but the case was different for the Mafikizolo music star.
Nhlanla was reported to have played hard to get for a while, and TK who was cork sure of his feelings didn't want to give up. The former record label boss' tenacity was rewarded when his love interest had a change of mind, marking the onset of a dalliance that resulted in marriage.
Thembinkosi Nciza Married Nhlanhla in 2004
As earlier mentioned, Nhlanhla Nciza's dating period with her spouse, Thembinkosi Nciza was not well-publicized as it happened in the 1990s before either of them achieved fame. However, it is obvious that the duo dated for some time before deciding to tie the connubial knot.
Nhlanhla never revealed when TK popped the big question but gong by available reports, they became man and wife in 2004. Also, we weren't told the exact date of their nuptials nor do we know the type of wedding they favored – traditional or white wedding.
From the beginning of their union, marred life for TK and Nhlanhla seemed to be running on oiled wheels. In no time, fans began to see them as one of the few who are likely to make the elusive "happily ever after" type of marriage. The duo practically lived on social media and are always seen celebrating their union. Only a little excuse was enough to have both man and wife inking love messages to each other.
Anniversary celebrations became a ritual for the couple as they viewed it as something that has to be done. Besides, when TK and Nhlanhla Nciza decides to celebrate, they put up very colorful events that attract thousands of comments on social media. On their own part, the Mafikizolo singer and her spouse often mark their anniversary with heartwarming social media messages directed at each other.
Who is Thembinkosi Nciza?
Thembinkosi Nciza is a South African citizen who started his career in the showbiz world as a music producer. He collaborated with a friend, Dj Sbu, to launch a record label, TS Records Company, that went defunct after some years.
Moving on from the music industry, TK joined the South African political train, pitching his tent with the ruling party, African National Congress. Presently, TK holds sway in the Gauteng Area of South Africa as the substantial secretary-general of ANC.
The Couple Went to Town with Their 2017 Wedding Anniversary
TK and Nhlanhla Nciza went a bit overboard with their 2017 wedding anniversary in July when they opted to go for vows renewal. Needless to say, Nhlanhla lived up to her fashion icon image with her attire for the special occasion. The music superstar was spotted all glammed up in a scintillating white dress with an ear-to-ear grin, proving how excited she was.
The caliber of celebrities that graced the occasion were the A-listers of the South African entertainment industry. Spotted on the guest list were the likes of Malusi and Norma Gigaba, Thembi Seete, makeup artist Nthato Mashishi, the popular Gigabyte family, and several other top-notch entertainers.
Radiating joy all through the occasion, Nhlanhla Nciza and her spouse TK gave out the impression that they were not just living in marital bliss, but their union is that type that should be envied. Even guests at the event were also left with the same impression and they couldn't help but confirm it to be real.
The couple's display of emotions did not just end at the event center but the celeb duo equally took it to social media. Nhlanhla Nciza for one took to the picture-sharing platform where she penned a touching post. In her write-up, the musician said her heart was suffused with abundant happiness, joy, and gratitude as she celebrates this wedding anniversary with her beloved, TK. She returned all gratitude to God for making it possible for them to attain this milestone and also acknowledged the love they have for each other for playing a vital role in their enduring union.
Praying to God to continue protecting and blessing their union, the mother of four signed off her post by wishing TK a "Happy Wedding anniversary".
The musician also attracted massive attention during the next Father's Day when she wished her spouse a happy Father's Day through her Insta Stories. Celebrating TK, Nhlanhla described the father of four as a good father and a role model to the children. She also expressed immense thanks to her spouse for everything and when you consider the fact that their marriage has endured for almost one and half decades, you will feel like applauding the celebrity duo for achieving something that has become elusive in the present times.
Nhlanhla Nciza and Thembinkosi Had Four Children
"Happily ever after" has always been an elusive phenomenon among the celebrity class, but there are some lucky few that come away with one or two mementos. In the case of Nhlanhla Nciza, she got four lovely children out of her union with the former record label boss – three boys and one girl. Their daughter is, however, now deceased.
The surviving children of the union are all boys named Nkululeko, Thamsanqa, and Luvuyo who is the last child.
Nkululeko Nciza or Ciza
Known by the stage name Ciza, Nkululeko Nciza is the first son of Nhlanhla Nciza and Thembinkosi Nciza born on the 23rd of August 2001 in Benoni. The up-and-coming music star obviously followed in the footsteps of both parents. He started writing and composing his own lyrics from age 15 while still a secondary school student, and under the guide of his parents, the youngster was able to have a head start in his music career,
Reports from TheCityCeleb said Ciza spends quality time in the studio studying and composing music with TK and Nhlanhla putting him through.
Though he is presently studying Business Management as a student of Varsity College, the blossoming musician has dropped five albums – a feat he achieved within three years from 2019 and 2021. Below s a list of Ciza's albums
• Perfect Summers (2019)
• One Life (2019)
• Adje (2020)
• Peaceful light (2020)
• Golden Boy Park (2021).
In addition to his albums, Nhlanhla Nciza's first son has also recorded some memorable singles, including
• Bank Notification
• Adje
• Carolina
• Come Alive
• Oya Dance!
• Shotey
• Breeze
• Jiggy
• One Life
• Warm Summer works
• Calls… among others
Thamsanqa Nciza
There is absolutely nothing to go by on Thamsanqa Nciza. We only know that he is the second child of the celebrity duo, younger than Ciza by a few years. Thamsanqa is several years older than his kid brother, Luvuyo because of the gap left by Zinathi's death.
Luvuyo Nciza
There isn't much info on her last child Luvuyo, however, when he turned five in April 2021, the caring mother took to Instagram to celebrate her little boy. The musician said Luvuyo made great contributions towards saving her life by just being handy to assist in pulling her through tough times.
Describing Luvuyo, Nhlanhla said he is the reason she can wake up each day motivated to do better than yesterday. Luvuyo she said, is the reason she gets excited about what providence has in store for her as well as the reason she always wants to carry on with good deeds.
In fact, the South African music icon gave her last child so much credit for all that has happened in her life. She also referred to the six-year-old as the reason she still has the breath of life today. In a bid to elucidate her statement, the singer revealed how the boy saved her life a couple of times, and thanks to him, no one can query God's love in her life.
Nhlanhla Nciza has always showered her children with love, crediting the three boys for cushioning their mum's falls, making it possible for her to always pick herself up and also forge ahead. From what is obvious, Nhlanhla and her sons share an unbreakable mother-child bond, however, the trio's relationship with TK has never been emphasized. According to reports, the two exes are excelling and co-parenting the boys.
It goes without saying the children of the Nciza family are still students at different levels but the first Ciza is already in the University.
Zinathi Nciza Died in 2009
As aforementioned, the only daughter born to Nhlanhla and TK, Zinathi Nciza is dead. The little girl passed on at the age of five following a fatal automobile accident. The 7th of December 2009 was a black day for the family; Zinathi followed her grandma (Thembinkosi's mother) to her cousin's school when their vehicle crashed into a tree by the roadside. While MaNciza sustained minor injuries on her leg and chest, her five-year-old passenger suffered extensive injuries on her head and neck which claimed her life in 2009.
Obviously, Luvuyo wasn't yet born when the incident happened – a conclusion drawn from the music star's tale of how giving birth to her last child relieved her from the heartbreak which she described as excruciating. Zinathi's death was a big blow for the family, even MaNciza continued blaming herself for the little girl's demise, but Nhlanhla and TK said they don't bear her any grudge.
Zinathi Nciza's Death Had a Huge Impact on Nhlanhla Nciza
The Nciza family took the big blow dealt by Zinathi's death with fortitude. Nhlanhla was the worst hit as sadness took the place of the singer's beautiful smile. The mother of four also lost some pounds from grieving for her dead child. One year after the nightmare, Nhlanhla was in an interview session where she gave voice to their huge loss. In her touching story, she said the family has made its peace with losing Zinathi and will forever miss their princess, but they are moving on.
Even in death, the music star has never ceased speaking fondly of Zinathi. The grieving mother's love for her only daughter is obviously unquantifiable as Nhlanhla still remembers Zinathi's birthdays. The mother of four shared a heart-wrenching message on the late girl's 15th birthday, posthumously reiterating how precious the girl was to her and how much she was treasured.
In the touching message, the musician said their beautiful princess would turn 15 today, but words fail her even though she has so much to say. Going on, Nhlanhla expressed disbelief that nine years has already passed and it still felt like Zinathi left yesterday.
Talking about the excruciating pain that weighs down her heart, the singer said she still thanked God for giving her what she described as the best six years of her life. In conclusion, the bereaved mother wished her late princess a happy 15th birthday. "I love you now and forever my angel, Rest in Eternal Peace," she said.
Nhlanhla Nciza's Marriage to TK Hit the Rocks 15 Years Later
One surprising fact about Nhlanhla Nciza and TK's breakup is that the announcement was made a few days after the South African music superstar took to her Instagram to celebrate the father of her children on Father's Day. On the 20th of June 2019, Nhlanhla took to the same social media to tell fans about their impending divorce. The SA fashion icon kept it short and simple with an expression of gratitude for 15 years spent as husband and wife and the massive support they received from family and friends.
The message was obviously too hard for fans who were still swooning from the effects of Nhlanhla's beautiful Father's Day message to place. How possible is it that a couple can wake up after 15 years of marital bliss to shock fans with an announcement of their divorce? What about their beautiful renewal of marriage vows a couple of years ago, and the singer's sweet Father's Day wishes, does it mean that all those shows of affection were not strong enough to hold the marriage together? Fans couldn't help but wonder.
Another surprising fact about the announcement was that neither of the two cared to reveal the cause of their breakup. What Nhlanhla shared was too skeletal describing the end of their union as an amicable separation. She also said that they are working on maintaining a cordial relationship because of their boys who have them to look up to.
Though the singer tried her best to be tacit in explaining their impending divorce to fans and the general public that did not stop them from speculating; in fact, tweeps wasted no time in digging deep.
The Reason For The Celebrity Duo's Divorce was Laid At The Doorstep of Infidelity
Trust tweeps to gnaw at bare-bones until they come off with some flesh; soon, some interesting info regarding the breakup of Nhlanhla Nciza's marriage of 15 years rent the air. According to the grapevine, the music superstar has been going through some rough times in her union with TK who has been having illicit relationships with other women.
The rumors equally alleged that the singer has known about Thembinkosi's sexual escapades for a while but decided to keep it under wraps while making efforts to save her marriage. However, from what is obvious, it was all effort in futility for Nhlanhla.
The identity of the "other woman" coming between the couple was not too hard for the social media detectives to uncover. They revealed the lady's name to be Lebo Pasha and the previously unknown woman soon had her name trending on the internet space. They succeeded in sharing a few of Lebo's snapshots before the lady deactivated her Instagram handle (but she seems to be back online after seeing that attention was no longer on her).
Frequently Asked Questions About Nhlanhla Nciza
What is Nhlanhla Nciza's Age?
Nhlanhla Nciza is a 45 year-old musician
Who was Nhlanhla Nciza's Husband?
The Mafizikolo vocalist was the wife of Thembinkosi Nciza
Who are Nhlanhla Nciza's Children?
The couple's union produced four children; Nkululeko, Thamsanqa, Luvuyo Nciza, and Zinathi Nciza who is late.
What Caused Nhlanhla Nciza's Daughter's Death?
Zinathi Nciza died from fatal injures sustained in a car crash
When was Nhlanhla Nciza's Daughter's Funeral?
It was in December 2009
Does Nhlanhla Nciza have a brand for African dresses?
She is regarded as a fashion icon in South Africa and has her own brandcalled NN Vintage