Though she is best known as the wife of the former governor of Missouri, Sheena Elise Chestnut has gained popularity in her own right as an assistant professor at the University of Missouri, teaching political science. She is equally a member of the Center for East Asia Policy Studies as a nonresident senior fellow and is part of Harvard University in her capacity as a research associate at the Fairbank Center for Chinese Studies.
The majority of the assistant professor's work centers on security studies, East Asia, as well as the internal politics of regimes that are authoritarian. She even published a book covering the subjects. Sheena Elise Chestnut's extensive work on North Korea and China has been widely publicized in policy, academic, and has attracted the attention of media outfits in Chinese, England as well as Korea. She has held several prestigious positions, notable among which was her tenure as the first lady of Missouri when her Husband Eric Greitens emerged as the governor of the state.
Who is Sheena Elise Chestnut?
She is an American, born as the oldest daughter of Dr. Tim Chestnut of Spokane and his wife, Dr. Janet Chestnut. Her dad is a physician, with expertise in critical care and pulmonary, sleep medicine. He serves as a consultant to medical outfits that are fraught with risk and liability management issues as well as for sleep management issues. Her mom earns a living as an oncologist for a Spokane based nonprofit health care system called Group Health Cooperative, whose main focus is coordinating care and coverage. Sheena spent her early years in Washington alongside her three younger siblings. Among her siblings is an adoptive sister Catherin whom she is very close to.
With the kind of parents she has, one would not be surprised that Sheena Elise Chestnut went all the way with her academics. She has stellar academic records with a degree in political science received from Stanford University, after which she joined Oxford University in England where she bagged a masters in international relations. From 2007 to 2013, she was a post-degree student at Harvard University, studying hard to earn a doctorate in political science.
Presently, Sheena Elise Chestnut is engaged as a professor at the university she graduated from, teaching Chinese politics. She is also part of the undergraduate program at Harvard as a foreign policy lecturer which she combines with dictatorship and democracy. Sheena has been teaching for quite a while and is well respected in the academic sector.
Relationship with Eric Greitens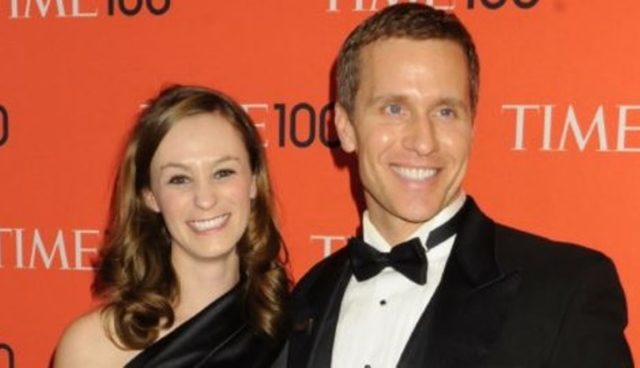 Talking about her personal life, Sheena Elise Chestnut is the wife of former governor of the US state of Missouri, Eric Greitens who resigned from active service, following an accusation of sexual immorality from his former mistress. Prior to his time as the governor, Eric was the CEO of a St. Louis based nonprofit organization known as the Mission Continues. The organization's main aim is aiding disabled as well as wounded veterans in the military to become functional again through community service. Eric also served time with the SEAL as a Navy lieutenant commander reserve officer, then-based in Tampa, Florida. The husband of Sheena Elise Chestnut has one publication under his belt – a book titled The Heart and the Fist which is centered on his experience as a Navy SEAL.
The couple's nuptials was accomplished in August 2011, when they exchanged marriage vows in a wedding ceremony at Beacon Hill located in Spokane Washington (Sheena's hometown). The officiating priest at their wedding was a Presbyterian minister, Rev. Dr. Kenneth Onstot. It was revealed in their wedding announcement that Sheena Elise Chestnut is not her husband's first wife; he was involved in a previous marriage that ended in a divorce.
The couple has been together for eight long years and still counting. They seem to have survived the storm that broke out in the form of an old flame who came up with claims of a romantic relationship with Eric. Though Eric was bold enough to accept responsibility for his actions, his wife has long forgiven him and they have emerged stronger from the scandal.
Where Is She Now?
Many people would be expecting the scandal about Eric's extramarital escapades to see the end of his marriage to Sheena Elise Chestnut; however, the reverse is the case. Sheena has decided to put the past behind her and forgive Eric, though the scandal cost her husband his post as the governor of Missouri and saw the end of Sheena's tenure as the first lady. Till date, the wife of Eric Greitens still plies her trade as a lecturer with Harvard.