There is a common Christian saying that says as you cultivate in God's vineyard, so will He cultivate in yours. Many top pastors are living proof that those who serve the Lord will receive their earthly reward. However, some people are of the opinion that most men of God make their wealth through their member's pockets. Though this may be true for some, it is not applicable to all ministers as some have legitimate businesses from which they earn outside of their religious ministry. If you are curious to know who the richest pastors in the world are and what else they do for a living, read on.
Alph Lukau With $1 Billion Net Worth is the Richest Pastor in the World
Net Worth: $1 billion
Date of birth: 25th October 1975
Age: 47 years old
Church: Alleluia Ministries International
Location: South Africa
Year Founded: 2002
Preaching Since: 2002
TV Channel: AMI TV
Other Sources of Income: Businessman
Alph Lukau is Originally from DRC
Although his ministry is situated in South Africa, Alph Lukau is originally from Kinshasa in the Democratic Republic of Congo where he was born on the 25th of October 1975. He first moved to South Africa in 1997 when he got admission to study Accountancy at the University of South Africa. He also got a Master's in Accountancy from the University of Oxford. Apparently, God had better plans for him beyond what he studied and it didn't take him much time to discover his calling as he started his ministry exactly one year after completing his Master's degree.
He has been a Pastor for 21 Years
Popularly known for his resurrection saga,  the South African-based televangelist started his ministry on the 24th of February 2002 at Lyndhurst, Johannesburg. Like many other pastors, he needed a spiritual father to guide him and Rev. Jaques Vernaud was always there for him until 2011 when he passed away.
From the moment he received his share of anointing, Alpha Lukau started evangelizing and performing miracles relentlessly. His many years of hard work in the vineyard of God helped him to extend his church to other African countries like Angola, Namibia, Congo, and Zambia. Pastor Alph has been able to win many souls into his church mainly because of the instant miracles and healings he performs. Moreso, having a wife who understands the works of the ministry has been a blessing to him. Celeste Lukau, his wife for 9 years, and mother of his two kids is also very active in the ministry
Alph Lukau has Invested in Numerous Businesses
Bearing the title of the richest pastor in the world, Lukau does not only make money from his ministry. He also owns the Alph Lukau group of companies which has a strong presence in many countries and  consists of
AL Estates
AL Strategic Investments
AL T Travel
AL Energy
AL General Trading
AL Media
AL Mining
AL Petroleum
ALC Capital and
AL Training & Virtual Systems
The popular pastor equally owns AMI TV, a television station that transmits across Africa, Europe, and other parts of the world. Pastor Alph Lukau is also known for his luxurious and flashy lifestyle.
Others That Make Up The Richest Pastors in the World List
1. David Olaniyi Oyedepo
Net Worth: $200 million
Date of birth: 27 September 1954
Age: 69 years old
Church: Living Faith Church Worldwide (Winners' Chapel)
Location: Lagos, Nigeria
Year Founded: 1981
Preaching Since: 1970
TV Channel: Breakthrough Broadcasting Network (BBN)
Other Sources of Income: Author, Businessman
David Oyedepo's Father was a Muslim
Determined not to be defined by his background, David Oyedepo took a different spiritual path from that of his parents. Today, he is celebrated as the richest pastor in the world after Alph Lukau. He was born to his Muslim father and his mother, a member of the Eternal Order of the Cherubim and Seraphim Movement on the 27th of September 1954.
The popular man of God from Omu-Aran, Kwara state gave his life to Christ at age 15 with the help of his secondary school teacher, Ms. Betty Lasher. After becoming born again on the 19th of February, 1969, he preached for the first time in 1970 and has since continued to spread the gospel.
Oyedepo Began His Ministry After an 18 Hours Vision
According to the preacher, he had a vision in May 1981 which lasted for 18 hours. It was in this vision that God gave him the mandate to preach the word of faith and liberate the world from the works of the devil.  Hence, his ministry was first named "Liberation Faith Hour Ministries. Two years after his vision, he and his wife, Faith Abiola Oyedepo (formerly Florence Abiola Akano) were ordained pastors by Pastor Enoch Adeboye, the general overseer of the Redeemed Christian Church of God.
In 1988, five years after being ordained a pastor, he was made a bishop and his church was growing simultaneously. The church which originally started in Kaduna then moved to Lagos in 1989 and eventually spread across the globe.
One of his church auditoriums, Faith Tabernacle, located in Ota, Ogun State, Nigeria appeared in the Guinness Book of Records (2008 and 2009) as the largest church auditorium. It has 50,000 seats and is situated in Canaanland, a 5,000-acres (20km²) estate and campus that houses other buildings owned by the church including schools, hospitals, and secretariat.
Bishop Oyedepo is a Prolific Writer
Oyedepo's church owns a publishing house, Dominion Publishing House (DPH) through which he has published over 70 books including:
Pillars of Faith
Born to Win
Possessing Your Possession
Not By Power Nor By Might
The Breakthrough Power Of Vision
Walking In Dominion
On Eagle's Wings
Winning The War Against Poverty, etc.
Aside from the money he makes from his book and church, the pastor has other investments including;
Schools: Kingdom Heritage Model School (crèche- primary), Faith Academy (Secondary school), Covenant University, Ota, Landmark University, Omu Aran, and Crown University, Calabar.
Estates
Four private jets
Shopping stores
Restaurant
Processing plants
Bakery
Commercial properties, etc
He equally owns a non-profit organization, the Bishop David Oyedepo Foundation (DOF) that helps the less privileged across Africa.
2. Shepherd Huxley Bushiri
Net Worth: $150 million
Date of birth: 20 February 1983
Age: 40 years old
Church: Enlightened Christian Gathering (ECG)
Location: Pretoria, South Africa
Year Founded: 2010
Preaching Since: NA
TV Channel: Prophetic Channel, Rainbow TV
Other Sources of Income: Businessman
Pastor Bushiri is from Malawi
Popularly called Major 1,  Shepherd Bushiri was born in Lilongwe and he grew up in Mzuzu Malawi. His name was given because his mother thought that God was the shepherd that watched over her while she was pregnant with him. Eventually, he turned out to be a shepherd and has thousands of his own flock.
Bushiri Started His Church in 2010
Exactly one year before he got married, the wealthy minister founded one of the fastest-growing churches in the world. As his church started to expand tremendously, he started another branch in South Africa. He then moved to the South African branch, making it the headquarters and the most vibrant of all the branches.
Over the years, the highly controversial minister has been able to grow his church through the instant miracles, healing, and breakthrough sessions he performs. Although some people doubt the genuineness of his ministry, he and his thousands of followers do not care. His church has grown to have branches in Ghana, Malawi, and some other countries.
Shepherd Huxley is Known For His Flashy Lifestyle
Along with his ministry, the preacher runs an investment company, Shepherd Bushiri Investment (Pty) Ltd, located in Sandton close to Johannesburg. The company is involved in mining, real estate, airlines, and a lot of other entrepreneurial pursuits. He also owns hotels and a tertiary institution, Shepherd Bushiri International University.
With the money he makes from his ministry and business, the prophet has bought several houses, cars, private jets, and whatever property he finds desirable. He claims that he takes care of himself and his family through his business and his members do not need to contribute money for him.
3. Bishop T. D. Jakes
Net Worth: $147 million
Date of birth: 9th June 1957
Age: 66 years old
Church: Potter's House
Location: Texas, USA
Year Founded: 1982
Preaching Since: 1972
TV Channel: Revolt TV
Other Sources of Income: Author, Actor, Movie Producer
Jakes is a Born Preacher
Jakes has always had a thing for the gospel from the early days of his life. Thomas Dexter Jakes was born on the 9th of June 1957 in Charleston, West Virginia. In addition to being known in his community as a stubborn and passionate child, he was also nicknamed "Bible Boy" because he always loved to preach to an invisible audience.  At age 17, he realized he had a calling.
Bishop Jakes' Church was Initially Known as Greater Emanuel Temple of Faith
The preacher started off preaching part-time at the local Baptist Church where he grew up, while he was working full-time at Union Carbide, a chemical plant. Eventually, he discovered a new faith and decided to go for it.
In 1982, he became a pastor in his own church, Great Emanuel Temple of Faith, a small church with roughly 10 members, located in Montgomery. Over time, the church grew into a large integrated congregation free of racial discrimination.   Later, the Bishop would have to relocate his church to Smithers and then to Southern Charleston. It was at this time that he started "The Master's Plan", a radio ministry that ran from 1982-1985.
Jakes' biggest growth in the ministry came after his first nationally broadcasted sermon on Trinity Broadcasting Network (TBN) in 1991. The sermon drew thousands of people to his church and the ministry expanded greatly. By 1996, T. D. Jakes relocated both his family and ministry to Dallas, Texas where he purchased the "Eagle's Nest Church" and renamed it "The Potter's House". Over the years, The Potter's House has grown from a 5,000 seat auditorium to a congregation of over 30,000 people.
The Bishop is Also An Author, Actor, and Movie Producer
The first book Jakes published was in 1993, titled Woman Thou Art Loose. Since then, he has published several others including:
A Second Wind: Time to Own Your Future
Crushing: God Turns Pressure Into Power
Inspired to Soar 101: Daily Readings for Building Your Vision
When Women Pray: 10 Women of the Bible Who Changed the World Through Prayer
Don't Drop the Mic: The Power of Your Words Can Change the World, etc.
Some of the movies that Bishop Jakes has acted and produced include
Munya (2010)
Jumping the Broom (2011)
Woman Thou Art Loosed: On the 7th Day (2012)
Sparkle (2012)
Heaven Is for Real (2014)– Producer
Winnie Mandela(2014)– Producer
Miracles from Heaven (2016)– Producer
4. Ayo Oritsejafor
Net Worth: $111 million
Date of birth:

9 June 1957

Age: 66 years old
Church: Word of Life Bible Church
Location: Warri, Nigeria
Year Founded: 1987
Preaching Since: 1972
TV Channel: African Broadcasting Network (ABN)
Other Sources of Income: Businessman, Author
Oritsejafor Spoke for the First Time at Age 5
As if to prove to the world that he was set apart for greater things from birth, Ayo Oritsejafor could not talk until he was 5 years old. The story has it that when he eventually spoke for the first time at age 5, his speech was clear as if he had been speaking all the while. He grew up like every other person and never considered becoming a pastor until the day God arrested him.
The Preacher used to Drink and Smoke Before His Repentance
Young Ayo had stopped to buy some wraps of Indian hemp in Sapele where he went to visit a relative when a young man handed him a flyer, inviting him for a crusade on the 2nd of November. He later attended the crusade, and that was where his life changed for good. From that day in 1972, he started to preach the gospel.
He eventually went to bible school but wanted to leave at some point, but the Lord reminded him in a vision that he has a calling to spread the gospel across the world. He stayed back and followed the path God had chosen for him, and on the 15th of November 1987, he founded his church. The ministry grew tremendously and he eventually became a famous preacher.
On the 7th of February 2005, he was made the National President of Pentecostal Fellowship of Nigeria (PFN) and he served in that position for 5 years. Later in July 2010, he became the president of the Christian Association of Nigeria (CAN) and the first pentecostal minister to hold the position.
Ayo Oritsejafor is also a Businessman and An Author
The preacher owns several investments including
Eagle Heights International School (EHIS)
African Broadcasting Network (ABN)
Eagle Flight Microfinance Bank (EFMB)
 International School of Ministry (ISOM)
Eagle Heights University (EHU)
Eagle Nest Guest House (ENGH)
Eagle Health Medical Center (EHMC)
Eagle Hand International Foundation (EHIF)
He has also written several spiritual and inspirational books like
Walking in Unity
Breaking the Power of Yesterday
The Non-Essentials
The Stone That Killed Goliath
Power through the Church
The Battle is in the Mind
5. Robertson Pat
Net Worth: $101.5 million
Date of birth: 22 March 1930
Age: 93 years old
Church: Southern Baptist Church
Location: America
Year Founded: 1845
Preaching Since: 1959
TV Channel: Christian Broadcasting Network (CBN)
Other Sources of Income: Author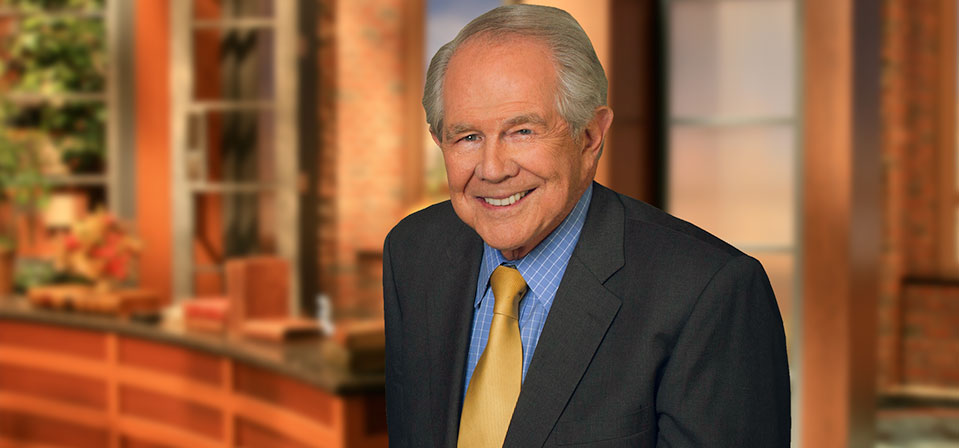 Robertson Pat Studied Law
Robertson was born Marion Gordon Robertson on the 22nd of March, 1930 in Lexington, Virginia, USA. He lived a regular life and went from joining the marine corps to obtaining a law degree until he was converted and became a minister of the Southern Baptist Church.
He Founded the Christian Broadcasting Network
The conservative televangelist started what would later be known as the Christian Broadcasting Network in 1960, one year after graduating from New York Theological Seminary. He started to air his talk show 'The 700 Club'
In the 1980s, Robertson developed a strong interest in politics and decided to quit his position as a minister in the church to contest the Republican presidential nomination in 1988. Sadly, he had to withdraw as he did not get enough support to see him through the race. Nonetheless, he continued to preach his views on conservative Christianity on CBN until October 2021 when he resigned. He said his son Gordon Robertson will take over the show.
Robertson Also Founded a School
The former minister founded the CBN University in Virginia Beach, Virginia which opened to students in 1978. In 1990, the school was renamed Regent University. As one would expect, Pat Robertson has written quite a number of books some of which are
Walking in Unity
Breaking the Power of Yesterday
The Non-Essentials
The Stone That Killed Goliath
Power through the Church
The Battle is in the Mind, etc.
6. Chris Oyakhilome
Net Worth: $50 million
Date of birth: 7th December 1963
Age: 59 years old
Church: Believers' LoveWorld Incorporated (Christ Embassy)
Location: Lagos, Nigeria
Year Founded: 1989
Preaching Since: NA
TV Channel: LoveWorld USA TV
Other Sources of Income: Book publishing
Pastor Chris Oyakhilome Came From a Christian Home
Pastor Chris was born on the 7th of December 1937  to Mr. and Mrs. Tim Oyakhilome. The popular Nigerian pastor from Edo state started preaching the gospel while he was still in the university. His lifestyle was no doubt influenced by his father who was one of the pioneers of the Assemblies of God Church, Benin City.
Oyakhilome's Ministry Started At Ali University (AAU)
While studying Architecture at Ali University, Edo State,  Oyakhilome started the Youths for Christ (YFC) ministry. With time, it became the biggest ministry on campus and he renamed it Believers'LoveWorld Fellowship. In 1989, The ministry became as it is known today, "Believers'LoveWorld Incorporated " and it has continued to grow with the help of its many television sermons and broadcasts.
One admirable thing about Pastor Chris' ministry is the support he gets from his siblings in the ministry. His younger brother Kenneth Oyakhilome is currently a pastor in a branch of the church in Houston, Texas. His sister, Katty Woghiren is also a top member of the church.
Chris Oyakhilome Has Written Several Books
Aside from the money he makes from his church, the renowned man of God is also an author and he has many books to his name including
Right In Christ (1998)
None of These Diseases (2000)
When God Visits You  (2001)
How To Make Your Faith Work (2005)
How To Pray Effectively (2012), etc.
7. Joel Osteen
Net Worth: $40 million
Date of birth: 5th March 1963
Age: 60 years old
Church: Lakewood Church
Location: Texas, USA
Year Founded: 1959
Preaching Since: 1999
TV Channel: Trinity Broadcasting Network and Daystar Television Network
Other Sources of Income: Author
He Inherited His Parent's Church
Even though Joel Osteen is currently the head pastor of Lakewood Church, it is safe to say that the church found him and not the other way around. Unlike other popular pastors, the Texas-based televangelist inherited his ministry from his parents. In fact, Lakewood Church is older than its current head pastor being that the church was founded in 1959 by his parents while Osteen was born on the 5th of March 1963.
Joel Osteen's father, John Osteen was a former Southern Baptist pastor and the founder of the Lakewood Church until his death in 1999. Prior to his father's demise, Osteen had gone to Oral Roberts University to study, but dropped out in 1981 and chose instead to work for his father's television agency as the publishing supervisor of their ministry's show. He worked with his father for over 15 years, directing and producing weekly Sunday services which aired at a local station in Houston.
When his father got extremely weak from his heart and kidney problem, he asked Osteen to take over the ministry which he did, but not without hesitation. Although he was unsure how to start at first, he soon got comfortable with the crowd. He was then made the pastor of the church following his father's death which was caused by a heart attack.
With his contagious smile and relatable sermons tempered with anecdotes, Osteen grew the church way beyond what his father left behind. He also added more music to Lakewood's service.
Joel Osteen Has Authored Several Books
The American televangelist is not only prominent for his hope-filled sermons, but also for his inspirational and educational books. He has written a number of best sellers. Some of his books are:
I Declare: 31 Promises To Speak Over Your Life (2012)
The Power of I Am (2015)
Empty Out The Negative (2020)
 Peaceful on Purpose (2021)
You are Stronger Than You Think (2021), etc
9. Enoch Adejare Adeboye
Net Worth: $39 million
Date of birth:

2nd March 1942

Age: 81 years old
Church: Redeemed Christian Church of God (RCCG)
Location: Lagos, Nigeria
Year Founded: 1952
Preaching Since: 1975
TV Channel: Redemption TV
Other Sources of Income: Author
Pastor Adeboye Used To Be a Mathematics Lecturer
Pastor Enoch Adeboye from Osun State, Nigeria, is a renowned pastor and spiritual father to many other pastors. However, he had not always wanted to become a pastor. The famous preacher was a professor of mathematics at the University of Lagos and had dreams of becoming a Vice-Chancellor before the Lord called him to His service.
Adeboye Started in the Ministry as an Interpreter
After giving his life to Christ on the 29th of July 1973, Enoch Adeboye was given the duty of translating the sermon of pastor Josiah Oluwafemi Akindayomi the head pastor of RCCG at the time. He was so dedicated to his service that Pa Akindayomi ordained him a pastor in 1975.
In 1981, after the death of pastor Josiah, and in accordance with his instructions, Adeboye took over as the general overseer of the church. Upon assuming his new position as the head of the church, the preacher acquired the now-famous Redemption Camp located along the Lagos-Ibadan expressway. The church holds an annual Holy Ghost congress service here.
In his 40 years as the general overseer of the church, the pastor has extended the church by additional 23,880 or more parishes in about 196. The church has grown so much u dear his watch that its annual convention is always graced by a multitude of national and international Christians.
The church also has educational investments, including Dominion University, Ibadan Redeemer's High School, Ogun state, and Christ the Redeemer's International Secondary School, Akure.
Pastor Adeboye Has Written Many Books
Among his numerous Christian and devotional books are;
Anatomy of Greatness
The tale of the three women
Open Heaven
The New Life
Time of Favour
The Ten Virgins, etc.
9. Creflo Dollar
Net Worth: $27 million
Date of birth: 28th January 1962
Age: 61 years old
Church: World Changers Church International
Location: Georgia, USA
Year Founded: 1986
Preaching Since: 1986
TV Channel: CYWN TV
Other Sources of Income: Book publishing
Dollar Held His First Worship Service in a Cafeteria
Creflo Dollar was born on the 28th of January 1962, in College Park Georgia, USA. After receiving a bachelor's degree in education from West Georgia College, Carrollton, Dollar decided to start his own church.
In 1986, Dollar started his ministry at the cafeteria of Kathleen Mitchell Elementary School in College Park, with 8 people as his congregation. Later, he relocated to a dedicated chapel where he had 4 services every Sunday plus a weekly radio broadcast. By this time, he had changed the name from World Changers Ministries Christian Center to World Changers Church International. On the 24th of December 1995, the church moved to its final location, an 8,500-seat facility known as the World Dome.
Creflo Dollar is also Known for His Lavish Lifestyle
The prosperity gospel preacher has a high-end real estate business, two Rolls Royces, and a private jet, among other luxurious properties that have attracted a lot of attention to him. In addition to the money he makes from his ministry and from real estate, he also writes books. He has written numerous spiritual books, including;
Walking in the Confidence of God in Troubled Times
Total life prosperity
Winning in troubled times
No More Debt!: God's Strategy for Debt Cancellation
You're Supposed to Be Wealthy
Answers awaiting in the presence of God, etc
10. Kenneth Max Copeland
Net Worth: $25 million
Date of birth: 6th December 1936
Age: 86 years old
Church: Kenneth Copeland Ministries (Eagle Mountain International Church)
Location: Texas, USA
Year Founded: 1967
Preaching Since: 1967
TV Channel: Victory Channel
Other Sources of Income: Book Publishing
He Started Off As An Entertainer Before Switching To God's Work
Kenneth Max Copeland, born December 6, 1936, lived a very regular life before the Lord called him at age 30. The Texas-born American televangelist, author, and public speaker was a recording artist on the Imperial Records label in 1950.
Unable to pay his tuition, Kenneth Miraculously landed the job of a pilot for Oral Roberts, a sign that God was with him in his ministry. Through years of learning and walking in the path God had called him to, he established Kenneth Copeland Evangelistic Association, now Kenneth Copeland Ministries in 1967. The ministry grew tremendously because he paid a lot of attention to broadcasting.
The Kenneth Copeland Ministries (KCM) magazine titled 'Believer's Voice of Victory' was first published in 1973. Later in 1875, the ministry started its radio broadcast and was able to access over 500 radio stations in the space of 1 year. By 1979, the ministry took advantage of TV broadcasts and later had its website in 1996. His ability to engage in aggressive broadcast and publicity has helped Kenneth grow his ministry to the megachurch that it is today.
Copeland is also a Seasoned Writer
Like many other ministers, Copeland's source of income outside of his ministry is through the books he writes. He has written numerous books, some of which are;
Faith That Can Move Mountains Your 10-day Spiritual Action Plan
One Word From God Can Change Your Family
One Word From God Can Change Your Nation
God's Will for You
One Word From God Can Change Your Formula for Success, etc.
11. Benny Hinn
Net Worth: $25 million
Date of birth: 3rd December 1952
Age: 70 years old
Church: Benny Hinn Ministries
Location: Texas, USA
Year Founded: 1983
Preaching Since: 1974
TV Channel: Trinity Broadcasting Network, Daystar Television Network, Revelation TV, etc
Other Sources of Income: Book publishing
Young Hinn Chose His Path At A Young Age
Born in Jaffa to an Armenian mother and a Greek father, Benny Hinn is one of those pastors that courageously took their faith into their hands at a young age. Despite being born into the Eastern Orthodox tradition, he chose to follow the Pentecostal belief.  He joined a group of younger evangelical singers and soon became born again.
In 1974, he saw a clear vision of people falling into the inferno,  and God instructed him to go and preach the word else he would be held accountable for the lost souls. It was after this vision that he attempted his first sermon on the pulpit, and he surprisingly didn't stutter as he ordinarily would.
Later, in 1983, he relocated to Orlando, USA, where he established Orlando Christian Center. He soon became focused on performing miracles and healing diseases and he claimed to be the chosen disciple of God. Also, he mentioned that Kathryn Kuhlman influenced him a lot as he often attended her healing sessions when he was much younger.
Benny's healing ministry gained popularity after he started  'This is Your Day',  a talk show on Trinity Broadcasting Network that also telecasted miracles from his crusade. His show has become one of the most-watched Christian programs and has attracted thousands of people from across the world to his church.
Aside from his healing sessions, his ministry also supports about 60 mission organizations and several orphanages worldwide. He also claims to be involved in numerous works of charity and donations.
Hinn is Also An Author
Hinn has written numerous books on healing and other spiritual topics. Some of his works are
Good Morning, Holy Spirit
The Anointing
Welcome Holy Spirit
This Is Your Day For A Miracle
The Biblical Road To Blessing
Miracle Healing
The Blood
Lord, I Need A Miracle
12. Rick Warren
Net Worth: $25 million
Date of birth: 28th January 1954
Age: 69 years old
Church: Saddleback Church
Location: Lake Forest, California
Year Founded:1980
Preaching Since: 1970s
TV Channel: Trinity Broadcasting Network (TBN)
Other Sources of Income: Author
Warren was Influenced by His Father
Rick Warren seems to have followed after his father's footsteps to become a minister of the gospel. He started by forming a Christian club in his high school, 'The Fishers Of Men Club' from where he eventually went on to secure a degree in art from California Baptist University. He also got a Master's in Divinity from South-Western Baptist Theological Seminary.
In January 1980, the minister moved to Lake Forest, California to establish his church, and by  Easter Sunday of that year, the first service was held in Saddleback with about 205 people in attendance. Most of whom have never been to the church. Less than 3 decades later, the church has over 20,000 members and 30 daughter churches. It has sent about 5,000 of its members around the world on missions.
The preacher is famous for returning his salary for 23 years to the church and pledging 90% of his book royalties to the church and the 3 foundations he created with his wife. The foundations were founded to promote evangelism, fight poverty, illiteracy, and disease.
Rick Warren is also a Prolific Writer
The humble preacher is all about living a life of purpose. He has written a number of books on purpose including;
The Purpose Driven Life
The Purpose Driven Church
The Purpose of Christmas
God's Power To Change Your Life, etc.
13. Jesse Duplantis
Net Worth: $20 million
Date of Birth: 9 July 1949
Age: 74 years old
Church: Jesse Duplantis Ministries
Location: USA
Year Founded: 1978
Preaching Since: 1976
TV Channel: Trinity Broadcasting Network (TBN)
Other Sources of Income: Author
His Entertainment Life Has Helped His Ministry
Born in New Orleans, Louisiana, Duplantis comes from a large family of 8 children.  He started preaching in 1976 after John Hagee introduced him as "The Apostle of Joy", a name that has stuck with him since then.
Prior to becoming a preacher, Jesse Duplantis was a guitarist and a comedian. He managed to grow his church through his media presence.  Two years after he started preaching, he founded the Jesse Duplantis Ministries which has grown to different countries including the UK and Australia. In 1997, he and his wife, Cathy founded the Covenant Church, with its headquarters in Destrehan, Louisiana.
Duplantis Promotes His Ministry Through Entertainment and Writing
The preacher has continued to propagate the gospel through his roots in entertainment and also as an author. He equally makes money from his books and some of them are bestsellers. Some of his books are
God Is Not Enough, He Is Too Much!
I Never Learned to Doubt
Wanting A God You Can Talk To
One More Night With the Frogs
Breaking the Power of Natural Law, etc.
14. Joseph Prince
Net Worth: $5 million
Date of birth: 15th May 1963
Age: 60 years old
Church: New Creation Church
Location: Singapore
Year Founded: 1983
Preaching Since: NA
TV Channel: God TV, Inspiration TV
Other Sources of Income: Author
Prince Centers His Gospel on God's Grace
Last but certainly not the least richest pastor in the world is Pastor Joseph Prince. Born Joseph Xenonamandar Jegahusiee Singh Prince, the preacher changed his name after being appointed an IT consultant. Joseph Prince who was born to an Indian Sikh priest and a Chinese mother chose to preach the good news of God's grace.
In 1983, Joseph Prince, along with Henry Yeo, David Yeow, and Jack Ho founded the New Creation Church. The church was later registered in October 1984. Joseph served as an elder and associate pastor in the church until 1990 when he was made the senior pastor.
Since then, the church has grown from a congregation of 150 to over 30,000 people. His sense of humor and continuous proclamation of God's abundant grace has continued to draw more people to the church.
Pastor Joseph Also Preaches Hope Through His Books
Pastor Joseph does not just write for the money, but also to give hope to as many that read them. Some of his highly inspirational books are
The Prayer of Protection: Living Fearlessly in Dangerous Times
Healing Promises
Provision Promises
The Power of Right Believing
Health and Wholesales Through the Holy Communion, etc
Summary List of the World's 15 Richest Pastors and Their Net Worths
Alph Lukau – $1 billion
David Olaniyi Oyedepo – $200 million
Shepherd Huxley Bushiri – $150 million
Bishop T. D. Jakes – $147 million
Ayo Oritsejafor – $111 million
Robertson Pat – $101.5 million
Chris Oyakhilome – $50 million
Joel Osteen – $40 million
Enoch Adejare Adeboye – $39 million
Creflo Dollar – $27 million
Kenneth Max Copeland – $25 million
Benny Hinn – $25 million
Rick Warren – $25 million
Jesse Duplantis – $20 million
Joseph Prince – $5 million