The richest YouTuber in South Africa is none other than Trevor Noah with two channels – Trevor Noah and The Daily Show with Trevor Noah. Since his emergence on the internet space, the comedian, media personality, political commentator, actor, and TV host has been growing in leaps and bounds. his total view on both channels is calculated in billions and the multi-talented south African has fingers in so many entertainment pies.
Apart from Trevor Noah, there are several other YouTubers of South African origin who can equally hold their own on the internet space. The musical duo, Die Antwoord has created a niche for themselves on the platform, Casper Lee the pranker is in his own class, and others like Rob The Ranger have gained so much popularity with wildlife videos.
1. Trevor Noah – $100 million
Net Worth: $100 million
Channel Name: Trevor Noah and The Daily Show with Trevor Noah
No. of Subscribers: 3.14M million for Trevor Noah and 9.5M subscribers for The Daily Show with Trevor Noah
Active Since: Oct 19, 2006, for Trevor Noah and May 26, 2016, for The Daily Show with Trevor Noah
Channel Focus: Satire, comedy, politics, pop culture, and more
Average Views: 221,293,050 for Trevor Noah and 4,359,388,555 for The Daily Show with Trevor Noah
Popular South African comedian Trevor Noah became active on the YouTube channel for The Daily Show with Trevor Noah on May 26, 2016, and within a few years, he has emerged as the richest YouTuber in South Africa. The major focus of The Daily Show with Trevor Noah has always been politics and pop culture – the show scrutinizes the top headlines of the day via a sharp, reality-based lens. With a lot of assistance from his correspondents on The Daily Show, the comedian takes coverage of the biggest news stories in both politics and pop culture. Since he came on the show, the number of views on the YouTube channel has been growing on a daily basis. Presently the subscription level for the Daily Show on YouTube has exceeded 9.5M and the total number of views to date is 4,359,388,555 and still counting. Reports said Daily Show with Trevor Noah is the most subscribed YouTube channel in all of Africa. His most popular video on this channel is Tomi Lahren – Giving a Voice to Conservative America on "Tomi" which boasts over 17 million views.
His eponymous channel with over 3.14 million subscribers is where Trevor Noah gives expression to the comedian side of him. On this channel, he is free to showcase all his stand-up comedies. He launched the channel on Oct 19, 2006, and it has garnered above 221,293,050 views to date. The most popular among the videos on this channel is titled Don't Lose Your Accent with over 9.4 million views. So far, Noah is South Africa's most successful YouTuber, earning approximately $112.5k monthly.
Trevor Noah is more than just a YouTuber, the South African is a well-known comedian, TV host, and political commentator popularly known for hosting the American satirical news program, The Daily Show on Comedy Central. Noah kick-started his career in 2002 in his home country South Africa with SABC (South African Broadcasting Corporation). He was featured on the fourth season of Strictly Come Dancing (South Africa's iteration) where he emerged as the runner-up in 2008. He was popular on DStv and M-Net from 2010 to 2011 as the host of Tonight with Trevor Noah – the late-night talk show he self-created and aired.
2. Die Antwoord – $6 million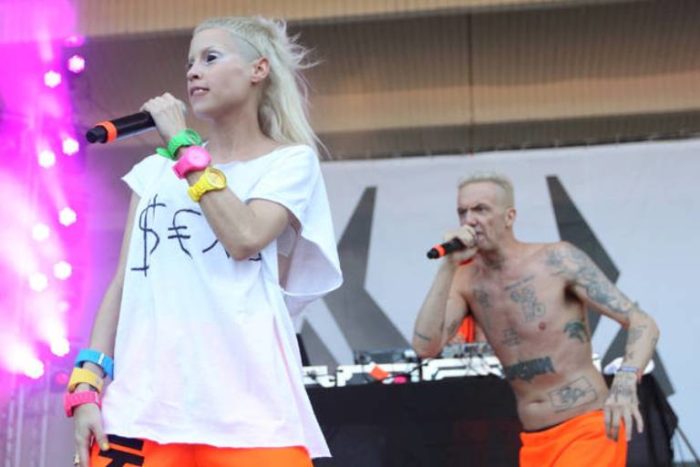 Net Worth: $6 million
Channel Name: DieAntwoordVEVO
No. of Subscribers: 572K subscribers
Active Since:  Jun 22, 2010
Channel Focus: Music
Average Views: 223,315,610 views
The name Die Antwoord belongs to a South African musical male-female duo, Watkin Tudor Jones and Anri "Yolandi Visser" du Toit, The YouTube channel of the same name was launched on Jun 22, 2010, and along the line, it blazed a trail of internet superstardom. The channel can currently boast over 572K in subscription level, thanks to the duo's multiple outstanding videos, including the likes of the Fink You Freeky, the Ugly Boy, and Baby's on Fire. The channel is said to be in the same range as Zodwa Wabantu YouTube channel or even better. Baby's On Fire happens to be their most popular video with the highest number of views. Besides, there are two more videos on their channel that are closely following Baby's On Fire, but then, this is expected as musicians earn the highest views on YouTube.
Fans have unanimously agreed that the video coverage of tracks like Chappie is fit to be included on the list of SA's bets and promising wonders, and only the best is expected from the musical duo in the coming months. Their number of views on YouTube as of 2021 is 223,315,610 and still counting.
3. Caspar Lee – $3 million
Net Worth: $3 million
Channel Name: Caspar and Morecaspar
No. of Subscribers: 6.79M For Capar and 1.67 million for Morecaspar
Active Since:

Nov 10, 2011for Caspar and Oct 25, 2012 for Morecaspar

Channel Focus: Pranks, challenges, and celebrity gossip
Average Views: 781,745,161 million views for Caspar and 114,123,621 million views for Morecaspar
British-South African YouTuber Caspar Lee is mentioned among the richest YouTubers in South Africa who have made a lot of impact in society through their channels. Lee made his YouTube debut in 2011 with the channel Caspar which has accumulated over 6.79 million subscribers with more than 781,745,161 million views.
On Oct 25, 2012, Caspar launched a second channel on YouTube named Morecaspar, and just like his first channel, Morecaspar is equally doing excellently well with 1.67m subscribers and 114,123,621 million views. He is regarded as one of the people who have written their name in gold on the YouTube space through consistent posting of videos on challenges, pranks, bloopers, including celebrity gossip.
On a monthly basis, the revenue generated by Caspar Lee from both his channels runs into thousands of dollars. His current net worth is pegged at $3 million, earned from YouTube and other business ventures.
4. Rob The Ranger Wildlife Videos – $1.5 million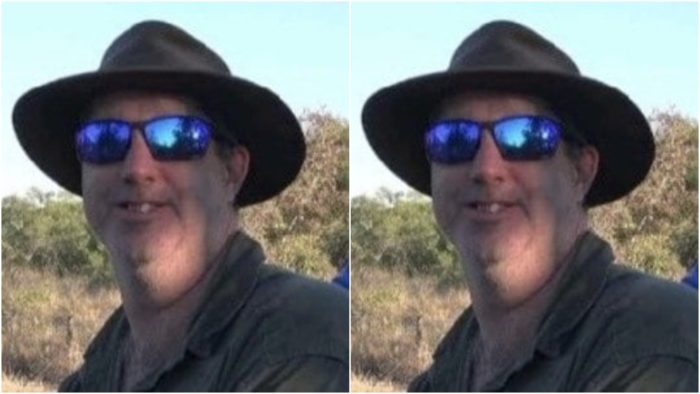 Net Worth: $1.5 million
Channel Name: Rob The Ranger Wildlife Videos
No. of Subscribers: 1.28 million
Active Since:

Mar 15, 2008

Channel Focus: Wildlife
Average Views: 658,466,610 views
Rob is a content creator on YouTube known for sharing the up close and personal scenery of the wildlife of Africa. Through his YouTube channel, Rob The Ranger Wildlife Videos, he showcases the beauty and brutality of African wildlife via safaris. The YouTuber created his channel on Mar 15, 2008, and since then, he has been consistent in bringing clips of interesting wildlife to his subscribers.
His channel's most popular video has remained the one of an exceptional southern white Rhino marking its territory. Immediately after the video was uploaded in May 2012, it started trending very fast and has currently recorded over 165 million views even after almost a decade, lovers of wildlife still go back to watch the video. Rob is currently mentioned on the list of the richest South African YouTubers with Over $1.5 million fortune.
On average, Rob The Ranger Wildlife Videos's YouTube channel has attracted 658,466,610 views and still counting.
5. Cobus Potgieter – $1.5 Million
Net Worth: $1.5 Million
Channel Name: Cobus
No. of Subscribers: 999K subscribers
Active Since:

Aug 1, 2006

Channel Focus: Drumming and drum cover
Average Views: 281,729,323 views in total
Cobus Potgieter has been active on YouTube since the 1st of August 2006. You can find him on the video-sharing platform where he shares videos of drumming and drumming covers. Since then, his channel has recorded 281,729,323 views and above 999K subscribers. He got the idea for the channel after he started combining his love for video and audio production with both drumming and performing, and today, he has grown to become one of the richest YouTubers in South Africa. His May 2014 video emerged as his most popular with views in excess of 18.6 million
According to the South African YouTube Star, he has also recorded his presence on other social media platforms like Facebook where he goes to share important stuff. However, Cobus Potgieter said he just goes crazy on Twitter @ twitter.com/CobusPotgiter – his handle can currently boast of over 14,000 followers. His presence is also felt on Instagram @cobuspotgieter with 464 posts and 119k followers. His net worth was last estimated at $1.5 million with the potentials to do better in the future.
6. Theodora Lee – $1.5 Million
Net Worth: $1.5 million
Channel Name: Theodora Lee
No. of Subscribers: 198K subscribers
Active Since: Oct 16, 2010
Channel Focus: Advice and lifestyle vlogger
Average Views: 12,743,123 views
Theodora Lee is a known British-South African YouTuber, vlogger, social media influencer, and copywriter. She launched her self-titled YouTube channel on the 16th of October 2010. The channel which has thrived for 11 years and still counting has accumulated 12,743,123 million in views with above 198K subscribers.
We must acknowledge the fact that Theodora Lee is an older sister to popular YouTuber Caspar Lee. In fact, one of her most popular YouTube videos titled "Boyfriend vs. Brother" which has earned above 1.5 million in views was all about her brother Caspar and her boyfriend, Andrew Tainton having a faceoff.
Theodora who is an advice and lifestyle vlogger posts stuff on fitness, travel, and lifestyle. Her presence is also felt on other social media platforms like her Instagram page which can boast over 64.3k followers and 833 posts. Lee once hosted a podcast called Pretty Lonely – some sort of blunt platform dedicated to discussions about love, dating, and lifestyle. The female YouTuber makes good money on her channel and her net worth is currently pegged at $1.5 million.
7. Matt Dubber of AirArmsHuntingSA – $212,000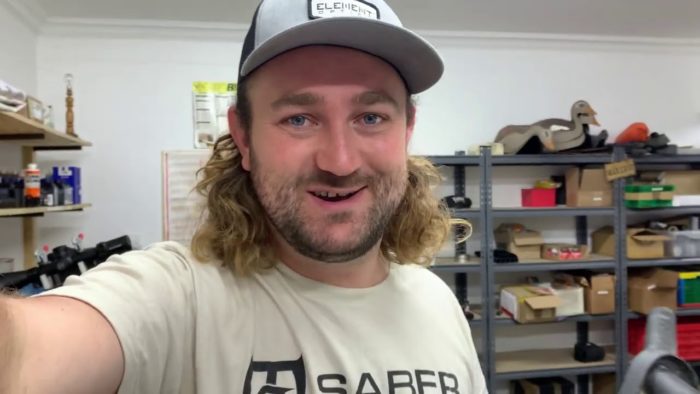 Net Worth: $212,000
Channel Name: AirArmsHuntingSA
No. of Subscribers: 474K subscribers
Active Since:

Jun 13, 2011

Channel Focus: Educational & informative gear reviews, tutorials & hunting adventures
Average Views: 104,154,529 view views in total
AirArmsHuntingSA by Matt Dubber isn't your regular kind of YouTube channel as it features videos on ammunition like ammunition testing, reviews, and reloading. He equally shows how to go hunting with these ammunitions. To date, "The Grey Menace | The Oxwagon Diaries, Part 7" has remained his most popular video with more than 11 million views and still counting. Almost twenty other videos on his channels have since crossed the one million views benchmark.
Dubber started uploading videos on YouTube on the 13th of June 2011 and has been consistent to date. Though his content is not the type to appeal to everybody, Matt has found his targeted audience who keep contributing to his views as the days roll by and he can presently boast of 104,154,529 views. It was during his high school days that the South African discovered his zeal for film and media. Thus, he decided to start filming and producing hunting shows for YouTube with the moniker AirArmsHuntingSA. By so doing, he was able to combine his natural passion for both hunting and filming; over the years, this earned him a reputation as an excellent long-range marksman.
With his 474K subscribers, Matt generates good revenue from his YouTube channels and can boast of net worth in excess of $212,000.
8. MCPEMike – $157,689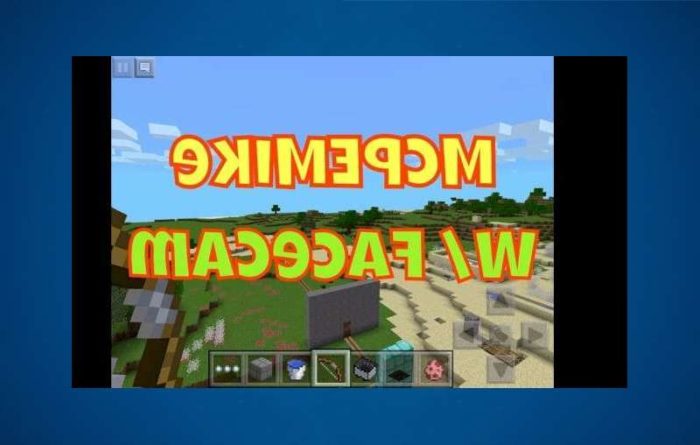 Net Worth: $157,689
Channel Name: MCPEMike
No. of Subscribers: 280k
Active Since: Dec 25, 2012
Channel Focus: Gaming
Average Views: 73,565,926 views
In the YouTube world, the biggest players are unarguably the musicians, but now, gamers are beginning to look like they are about to take over. We have heard about popular gamers like PewDiePie – a gamer of Swedish origin whose net worth is currently calculated in excess of $40 million. Though not in the same league as PewDiePie, gamers like MCPEMike have done well in creating a niche for themselves on YouTube and currently, he is on the list of the richest YouTubers in South Africa. MCPEMike surfaced on YouTube on the 25th of December 2012 and since then, he has amassed over 280k with 73,565,926 views and still going strong.
In this age that people have taken to playing online games for the money, the increase and improvement in these games are simply unprecedented and the user experience is awesome. Little wonder that gamers like MCPEMike have earned a net worth of over $157,689. Through his YouTube channel, visitors get to learn some basic tricks to playing Minecraft video games. MCPEMike may not have uploaded any new videos since 2018, his channel still continues to wax strong and remains one of the biggest in South Africa.
9. Derick Watts & The Sunday Blues – From $26k to $ 156K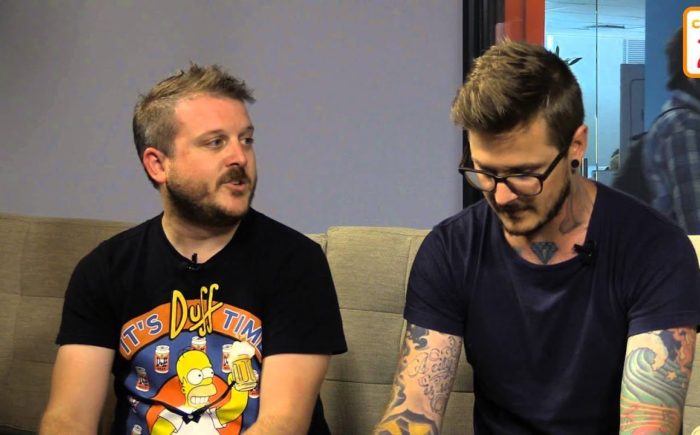 Net Worth: From $26k to $ 156K
Channel Name: Derick Watts & The Sunday
No. of Subscribers: 158k
Active Since:

Sep 4, 2011

Channel Focus: Comedy
Average Views: 69,267,723 views in total
The YouTube channel Derick Watts & The Sunday Blues has been existing since September 4, 2011, and is quite popular among lovers of comedy. However, fans last heard from them in October 2018 but that does not mean that the channel is short of hilarious rib-cracking videos. Besides, even in the absence of new videos, their subscription level keeps growing and it's currently at 158k with 69,267,723 in views.
Average earnings for the channel are around $466 to $2,714 per month and their net worth is said to fall between $26k to $156k. The calculation of their net worth is based on multiple factors such as the monthly views, user engagement, country, and subscribers. To date, the total views recorded in their channel is 69,257,527 in total, and despite the fact that they have not uploaded anything new in recent times, their site is still waxing strong
10. Dragnoz
Net Worth: Under review
Channel Name: Dragnoz
No. of Subscribers: 104K
Active Since: Aug 9, 2006
Channel Focus: Game
Average Views: 29,998,211 views
Dragnoz is a creative director, theatre artist, filmmaker, and YouTuber whose major focus is Minecraft and game creation. A tinkerer of environments, mechanics, and entities, he leverages Minecraft in his storytelling, to entertain, as well as to challenge. Dragnoz's biggest strength is said to be in-game narrative, including gamifying educational concepts plus ideas. A director at Wandering Wizards, Dragnoz happens to be the resident Technomancer. He is currently obsessed with Bugs, Taekwondo, and Scuba Diving. His interest extends to audiobooks about both Dinosaurs and Video Games.
The popular gamer launched his personal YouTube channel on the 9th of August 2006 and since then, he has amassed over 104k subscribers. At the last count, the total number of views on his channel came to 29,998,211 views and he is said to be doing great on other social media platforms. His net worth is believed to be under review but some sources pegged it below $50k.