Thulisile Phongolo (born 22 January 1994, Age: 29 years old) is a South African actress, television presenter, DJ, social media personality, and businesswoman. The 29 year-old Soweto native is best known for appearing in Tshisa on SABC1 and Generations: The Legacy.
Profile Summary of Thulisile Phongolo
Full Name: Thulisile Phongolo
Gender: Female
Date of Birth: 22 January 1994
Thulisile Phongolo's Age: 29 Years Old
Zodiac Sign: Aquarius
Nationality: South African
Ethnicity: Xhosa
Education: Matric at Allen Glen High School in Gauteng; Strategic Marketing Communications from the University of Johannesburg
Religion: Christian
Sexual Orientation: Straight
Marital Status: Single
Thulisile Phongolo's Net Worth: $300,000
Twitter: Thuli_P
Instagram: thuliphongolo
Thulisile Phongolo was Born in Soweto, South Africa
The multi-faceted South African entertainer celebrates her birthday every 22nd of January and her year of birth is 1994. Born in Soweto, South Africa, Thulisile Phongolo spent a better part of her formative years there. The actress, who is a Xhosa by tribal inclinations, is the type that prefers to keep their early life and family background under wraps; this has made it impossible to get any tidbit on her parents. However, it is believed that her family is a wealthy one.
Thuli once shared an IG shot of her mum during the Mother's Day celebration of 2019 but omitted to mention her name. On the other hand, nothing has been said about the actress' dad, except when she alleged that he is good friends with the executive producer of Generations: The Legacy.
Another aspect of Thuli's life that is in the public arena is the fact that she is not the only child of her parents. The Generations actress, who is the oldest in her family, grew up alongside two siblings – a boy and a girl, but just like her parents, nothing has been said about the entertainer's siblings.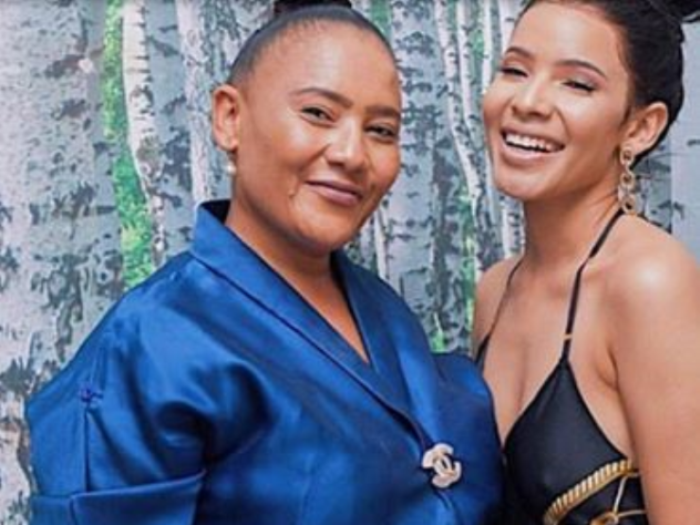 She Is A University Graduate
Growing up in Soweto, Thulisile Phongolo attended one of the primary schools in the area before enrolling at Allen Glen High School in Gauteng. Her quest for further academic qualifications took the up-and-coming star to the University of Johannesburg to study Strategic Marketing Communications. She graduated in 2016 at the age of 22.
We cannot say that acquiring a degree in Strategic Marketing Communications has had an impact on her success in the acting scene as the two disciplines are poles apart. It is obvious that Thuli is thriving as an actress thanks to sheer talent, hard work, and dedication.
Acting Was Thulisile Phongolo First Port Of Call
Thulisile Phongolo just hit 17 years of age when she landed her first real acting role in 2012. The youngster was still a high school student when she was featured as Zama (a presenter) on the set of the third season of the youth drama series Tshisa on SABC1. Thuli's Zama role, which was perfectly executed even though it was her debut, gained the up-and-coming actress a good level of attention and soon, she started gaining access to doors that were formerly closed to her.
A couple of years after Phongolo's first official appearance, the Soweto-born actress scored what has remained her biggest and best acting role to date. She started depicting the character of Namhla Diale on the set of SA's biggest soap opera, Generations: The Legacy in 2014. During this time, Thuli was still a student of Allen Glen High School, Gauteng where she was saddled with the responsibilities of a school prefect.
Her Generations role was that of a 17-year-old high school student with an ex-convict (Lucy Diale played by Manaka Ranaka) for a mother. Speaking about her role in the most-watched soapie, Thulisile Phongolo said it was after the soapie's original sixteen-cast members reached a stalemate owing to a compensation dispute that the producers decided to hunt for what was tagged the new look Generation. Quizzed on Tonight with Tim Modise, Thuli revealed that she did not get her Namhle role on a platter of gold; rather, she had to audition five good times before luck smiled on her and she was picked on her fifth attempt.
For the ensuing four years, Phongolo's Namhle role was really active in Generations: The Legacy until 2018 when the producers wrote it out of the soapie's plot. Free from all obligations to Generations, Thuli acted in a couple of other productions like Makoti television series on SABC and The Republic on Mzansi Magic. Speaking on her early days in acting, Thuli mentioned her struggles with the technicalities involved in acting, saying that, in addition to having natural talent, one needs to understand how things are done. This quest she said, led her to start relating with experts in the industry who provided answers to her truckload of questions. The actress also mentioned how paying close attention to all the happenings on set helped, including reading, practicing, and exposure to real-life situations.
Filmography
Generations – Season 1 as Namhla
Makoti – Season 1 as Lilitha
The Republic – Season 1 as Mbali
Tshisa – Season 3 as Zama
The South African Entertainer Has Worked as a TV Presenter
A year after Thulisile Phongolo made her acting debut in the Tshisa drama series, she launched another career path as a presenter on TV by joining the youth piece program – e.tv's Craz-e in 2013. She collaborated with Kriya Gangiah, Stephanie Sandows, and Zola Hashatsi.
Thuli's brief career in television presenting saw the Soweto-born entertainer function as a co-host of Sistahood – a youth talk show where she took center stage with the likes of Stephanie Sandows and Kriya Gangiah. The show, which centered on female teen issues, was a popular one among the younger generation.
Thulisile Phongolo Can Hold Her Own On The Turntable
Thulisile Phongolo was an amateur disc jockey in September 2017, however, within a short while, she became very good at it. When she revealed her plans to join the talented few who have dedicated their lives to working on the turntable, many were skeptical at the onset, but Thuli proved them all wrong. From what is perceivable, she has always had it in her, and going by the number of gigs she booked, the actress cum television presenter is not doing badly in her disc jockey role.
Some sources alleged that Thuli's deejay role didn't go beyond November 2019, but going by the actress's speech, she may still be in touch with that arm of her entertainment career. According to Phongolo, everything has been running on oiled wheels since she mastered her act on the turntable, and soon, her mixes are going to hit one of their indigenous stations. Thuli said she has had her nose to the grindstone working with Footwork for upcoming roles where she will be seen in a totally different light. However, none of her promises have materialized to date which can only mean that her DJ career is presently on hold.
She Has Proved Her Mettle In Business By Launching Her Own Clothing Line
Thulisile Phongolo once confessed to being "obsessed with fashion". Thus, when the announcement came in 2017 that she was set to launch her own clothing line, fans were not surprised. Thuli later revealed on Instagram that the name of her clothing business is TULI and its first range of clothing line was dubbed Blossom.
TULi is doing remarkably well as a business concern and has launched other ranges in addition to Blossom.
Thuli Leverages Social Media To Keep In Touch With Fans
On the internet, Thulisile Phongolo can be found on the Instagram handle, @thuliphongolo – an account which the South African actress has used extensively in getting through to millions of fans. Thuli's IG account is verified and has about 2.7 million followers. She majorly posts photos and videos of her beautifully endowed body in several becoming attires.
The SA entertainer also leverages her Insta stories in showcasing her voyages which include all the beautiful places she has visited and needless to say, the likes and engagements keep rolling in from fans and followers.
The Actress Was Enmeshed In Controversy When she Was Accused of Being A Drama Queen
Several media sources have declared Thulisile Phongolo a "drama queen" and a diva on many occasions, labeling her "impossible to work with". While she was still with the cast of Generations: The Legacy in 2016, Thuli's name hit the airwaves following an ugly incident involving Bongi Mlotshwa – a makeup artist with the popular soapie.
After a series of allegations that led to Mlotshwa quitting her job because of Thuli's bad behavior, the makeup artist came open to clear the air in an interview session where she claimed Phongolo threatened to get her sacked. According to Mlotshwa, Thuli was brandishing the fact that the executive producer of Generations, Mfundi Vundla, happens to be a close friend of her dad and will not hesitate to do her a favor if asked.
In her own defense, Thulisile Phongolo declared the claims by Mlotshwa to be false. Speaking in a 2018 interview session with Metro FM, the South African actress said "as an adult, she would be rather too ashamed to exit a show because of the actions of a child" (Thuli was 20 then). Thus, it is not possible that Bongi decided to leave because of her (Thuli's) actions. The Soweto native hinted that she knows the reasons behind Bongi's exist but declined to open up.
Thulisile Has Enjoyed an Active Love Life In The Past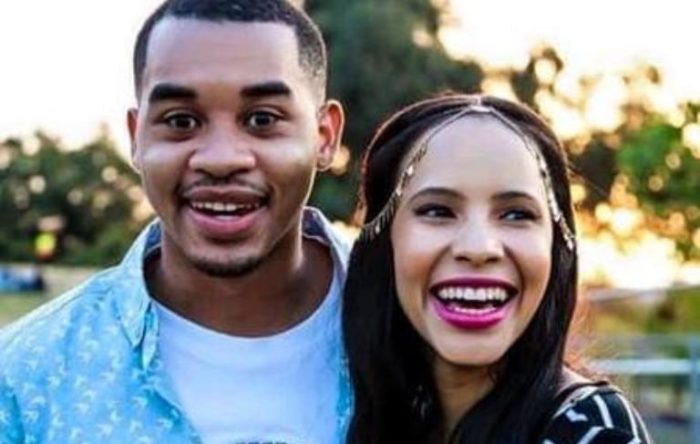 No one knows when Thulisile Phongolo started having an active love life but her first known dalliance was with Raphael Griffiths. He is best known as Vusi Mokwevho on SABC 2's most-watched soapie, Muvhango. Thuli hooked up with Raphael way before she landed her best-known role on Generations: The Legacy. The exact time their relationship took off was never mentioned but while it lasted, the celebrity duo made love look so beautiful, only comparable to something straight out of a telenovela.
The duo were believed to be madly in love until 2015 when it was alleged that Thuli dumped Griffiths. However, they didn't take long in mending fences and coming back together. Their second breakup happened soon after and going by available reports, Griffiths was totally devastated by their split. Rumors soon started making the rounds that Thuli dumped him for a man whose dad happens to be one of the richest businessmen in all of South Africa.
Some 2016 reports from Sunday Sun narrated how the rich man's son whose name was never mentioned spoiled the actress with expensive gifts. When quizzed on the identity of her alleged secret lover, Thuli never made any comment and to date, it was never proved if the rich man's son actually existed or was made by the overactive imagination of fans.
Thulisile Phongolo Has Been Linked To Other Men in The Past
After her well-publicized affair with the Muvhango actor, Thulisile Phongolo decided to keep the details of her love life under wraps. Thus, people can only guess about the man in her life. At one point, she was rumored to be dating Jacob Zuma's son, Duduzane Zuma. The speculations soon got to Thuli who wasted no time in denying them through a series of tweets. According to the SA actress, she does not even know DuDuzane.
Thuli's name has also been mentioned in the same breath with Ntokozo Dlamini – another South African actor who starred in Uzalo and Robert 'DJ Murdah' Mohosana from Black Motion. A February 2019 Tweet from Thuli made nonsense of all the allegations that she is active on the love scene. According to the actress cum presenter, she was totally done with dating what she tagged "basic" men. Her interest now runs to the likes of Travis Scott and Kanye West whom she described as the kind of men she wants for the future and not the basics.
She Was Rumored To Have a Baby
Around August 2020, rumors hit the airwaves that Thulisile Phongolo had become a first-time mother. The speculations started after the actress shared an IG picture where she was spotted clutching her tummy, with the caption "catching mood swings." That photo alone was enough for fans who didn't mind that her tummy was still very much flat as they went to town with the story that the actress was in the family way.
Barely a month down the line, she gave fans another teaser through her Instagram Story section where she uploaded a photo displaying a designer bag with the caption saying she was going out with her baby for the first time. Fans just put two and two together and came up with the answers that are feeding their rumors. But truth be told, nothing else has suggested that Thuli actually has a child. However, if she has one, the Soweto native is doing a great job of keeping the baby away from the prying eyes of the public.
Thulisile Phongolo Said She is Ready To Marry
Despite her talks about being done with "basic" men, Thulisile Phongolo seems to be having marriage fever since she attended the traditional Zulu wedding ceremony of one of her friends. Describing the event, the actress said it was not just well-executed but beautiful. Thuli, who lacked words to paint a picture of the culturally enriched ceremony, declared that she is in fact craving something similar for herself.
Calling on all eligible Zulu men, Thuli mentioned that she is ready to become a Zulu Makoti and experience a similar beautiful Lobola ceremony with all the enchanting songs and the fascinating culture.