Zanele Dlamini Mbeki (born November 18, 1938) is a social worker, lecturer, and the Founder and Director of Women's Development Bank, best known to the South African populace as the wife of former President Thabo Mbeki. The 84-year-old does not have any children but has a glowing career trajectory away from her time as the first lady of South Africa. 
Thabo Mbeki and Zaneli's was a unique union in that after they tied the nuptial knot at a London Registry, Zanele got engaged with work, helping refugees. At the same time, her husband was neck-deep in the political activities of the African National Congress. Their commitments resulted in their living apart for a better part of their marriage, yet they remained a solid power couple through their many achievements. 
Profile Summary Of Zanele Dlamini Mbeki
Full Name: Zanele Dlamini Mbeki
Date of Birth: November 18, 1938
Zanele Dlamini Mbeki's Age: 84 Years Old
Zodiac Sign: Scorpio
Nationality: South African
Gender: Female
Sexual Orientation: Straight
Marital Status: Married
Zanele Dlamini Mbeki's Husband: Thabo Mbeki (m. 1974)
Zanele Dlamini Mbeki's Children: None
Education: Catholic Inkamana Academy in KwaZulu-Natal, University of the Witwatersrand, London School of Economics
Occupation: Former South African First Lady, Founder and Director of Women's Development Bank, Philanthropist, Lecturer, and Social Worker
Years Active: Early 1970s to date
Zanele Dlamini Mbeki Is the Daughter of A Methodist Minister
Zanele Dlamini Mbeki was born on November 18, 1938, this means that the former first lady of South Africa has attained 84 years of age. Going by what we could sieve from kept records, her father whose name is not known was serving the Methodist Church of South Africa as a priest in Alexandra, the northern part of Johannesburg. It was around that time that Zanele was born. Her mum, on the other hand, earned a living as a dressmaker while keeping the home front together. Her name is equally not known.
Far from being the only child of the Dlamini family, Zanele spent her growing up years alongside five sisters. Notable among the former first lady's sisters is Edith who is a resident of Farnham Castle in Surrey where Zanele and her husband Thabo had their religious ceremony after an official wedding that took place at a registry. However, information about the rest of her sisters is sadly lacking.
Zanele is One South African Woman With Glowing Academic Credentials
Zanele Mbeki's academic history is a long one as she is an accomplished woman. The SA native's early academic journey started in her home country of South Africa, precisely in KwaZulu Natal where she attended the Catholic Inkamana Academy. Upon her graduation from the Catholic academy, she went on to satisfy her quest for further academic qualifications by studying nursing briefly. She later joined the University of Witwatersrand in SA to study to become a social worker.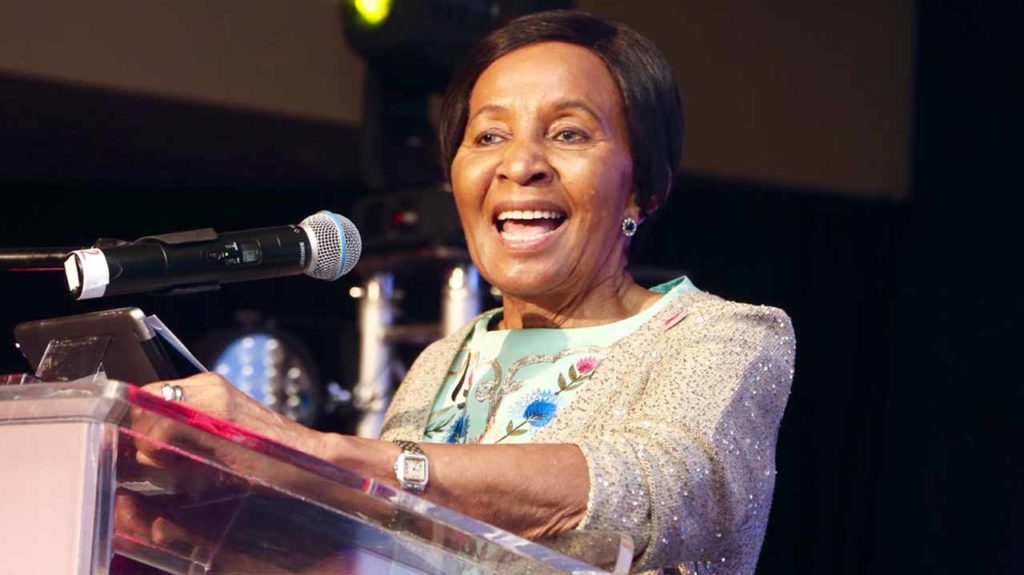 As a university graduate, Zanele Dlamini Mbeki made a brief stop in Zambia where she worked in her capacity as a case-worker for Anglo American plc. After she put in three years with the company, the Witwatersrand alum left the shores of South Africa for the United Kingdom where she continued her education. Attending the London School of Economics, she did her diploma in Social Policy and Administration, wrapping it up in 1968.
After she won a scholarship to study for a Ph.D. at Brandeis University in the US (this was issued on the position of women of African origin who are under apartheid), Zanele moved over to America. However, during the course of her study, she had to travel back to London to tie the nuptial knot with her spouse Thabo Mbeki before returning to the United States to complete her doctorate; this was achieved during the early part of the 1970s.
Zanele Dlamini Mbeki Career Took Her To Several Parts Of Africa And Beyond
Zanele Dlamini Mbeki's career life started after the completion of her studies at the University of Witwatersrand when she worked for Anglo American plc for three years. While she was studying in London, Thabo Mbeki's wife was engaged at both Marlborough Day Hospital and Guy's Hospital working as one of their psychiatric social workers. After she became the wife of the former president, Zanele worked in Lusaka, Zambia with the International University Education Fund, however, she dropped her resignation in 1980. The former first lady's resignation came shortly before they shut down the facility following the exposure of her former boss, Craig Williamson, who was discovered to be a South African spy.
Zanele was later elected to the Women's League of the African National Congress and became an editor of The Voice Of Women. She then became a lecturer at the University of Zambia; a position that lasted for a couple of years. She also made a stop in Nairobi, working for the United Nations High Commissioner for Refugees.
On Zanele Dlamini Mbeki's return to her native South Africa in 1990, Mbeki's wife became the founder of the Women's Development Bank – a financial institution that caters to the needs of impoverished South African women by offering them microfinance facilities. These women fall within the category of those in need of little capital to get their street or home-based businesses going. The septuagenarian now serves as a director with the financial institution which operates along the same lines as the Grameen Bank in Bangladesh that lends to the poorest section of the country.
The Women's Development Bank is not just focused on lending to the poor, they also diversified their interest by investing in other sectors of the South African Economy. They have fingers in advertising and publishing; this puts the bank in contact with budding black businesses. As expected of a former first lady, Zanele is also neck-deep into philanthropy as she is involved with several charitable foundations
Zanele Dlamini Mbeki Met Thabo Mbeki In London During Her University Days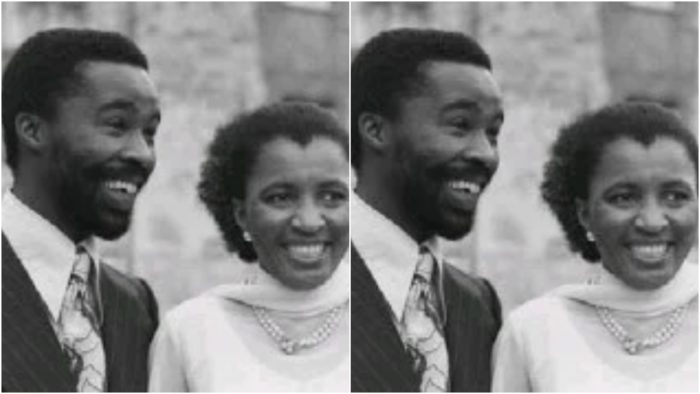 Zanele Dlamini Mbeki first crossed paths with Thabo Mbeki during her days as a student at the London School of Economics while the former South African president was in exile. Not much is in the public space about their courtship period but according to Adelaide Tambo, the wife of Oliver Tambo (Oliver served as the president of the African National Congress in the 1970s), Thabo has always been totally infatuated with Zanele. Adelaide told a tale of how Thabo came to meet her in London during the early part of the 1970s; his mission was to express worries that the ANC, which was then insisting on issuing approvals for the marriages of its exiled cadres' for security reasons, may object to his plans to marry Zanele.
Thambo's exact words were that if Oliver Tambo stops him from tying the nuptials with Zanele, he will never bother with marriage again and will never ask again. Going on, the former South African president stated unequivocally that he loves only one person and wishes to make his life with only one person, and that is Zanele. In the end, Adelaide advised him to submit his application to the party and then see what happens. Thabo obviously received the permission he sought and was able to wed the love of his life.
They Wedded At A Registry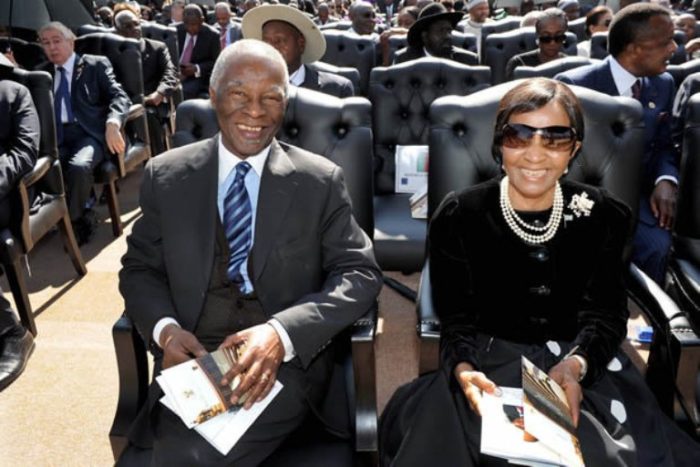 Zanele and Thambo's courtship period was never mentioned but the duo tied the connubial knot in a London registry. The event, which took place on the 23rd of November 1974, was followed by what was tagged a religious ceremony; this happened at the home of Zanele's older sister Edith – a resident of Farnham Castle, Surrey.
As at the time of their wedding, Thabo was just 32 years of age while Zanele was 36. During the early 1970s, South Africa as a country was still in the clutches of apartheid, and the couple was no way close to becoming the first citizens of their home country.
The duo's union is fast inching towards the fifth decade and we have not heard of any major issues from them. We must also acknowledge the fact that Zanele Dlamini Mbeki never had any child with the ex-president. However, Thabo was a father of one until his only son named Monwabisi Kwanda Mbeki disappeared mysteriously.
Kwanda was the son of the ex-president's youth born in 1959 when he was just 16. He had the boy with his college sweetheart, Olive Mphahlwa. Then, Thabo had to pay a penalty of five heads of cattle for putting an underaged girl in the family way. Kwanda's disappearance happened in 1976 on his way to join his exiled father in Swaziland. The last that was heard of the young man was a telephone conversation telling his father's old friend that he has arrived in Durban.
Another important aspect of Thabo and Zanele's marriage that deserves notice is the fact that the couple spent more of their married life apart than they ever stayed together – this was due to their respective commitments; Zanele helping refugees and Thabo's commitment to ANC. The duo has obviously paid their dues in building a better South Africa for all and from what is perceivable, they are enjoying their old age in peace as they inch towards 80.
Her Place as the Wife Of Thabo Mbeki and The first lady Of South Africa
Zanele Dlamini Mbeki has always been described by many as a shy person but considering the level of prominence and accomplishments she single-handedly achieved (even before becoming the first lady), it sure casts doubt on that description. However, that aspect of her personality soon became obvious following her husband's campaign for the seat of the number one citizen of South Africa. Throughout this period, Zanele rarely put in an appearance alongside her husband and refused point-blank to grant any interviews.
However, after her husband's presidential bid became successful following the 1999 elections, Zanele emerged as South Africa's first lady and it became imperative for her to participate in the country's politics. When she eventually took over the office of the first lady, the Director of Women's Development Bank did exceptionally well. Thabo's wife, who is a known feminist and a diehard advocate for the right of women and the girl-child, championed the course of women during her tenor that lasted from 1999 to 2008.
From June 14th, 1999 to September 24th, 2008, the then-first lady became a pillar behind her spouse, joining him in most of his official tours all over the globe. She equally worked hard in redefining the course of women in SA. In July 2003, she convened the women of South Africa in dialogue, designed to facilitate their full participation in the country's economic and social development. Zanele may actually be an intensely private person that struggles to adapt to increasingly public life. However, we must acknowledge that the wife of Thabo Mbeki can hold her own in the South African political scene as a fiercely independent person totally reluctant to be cast as a woman merely skating along on her spouse's coattails.
People who have had dealings with the former first lady in the past only have good things to say about her. Even before Mbeki assumed office as the first citizen of South Africa, Zanele was already viewed as a wise counsel to the incoming president in the years ahead. She was also viewed as one of his most trusted advisers as well as sounding boards. Even as Mbeki has his own fair share of foes and detractors, his wife appears only to have just admirers. Across the world that Zanele inhibits – politics, development work, business, the SA native attracts superlatives. Those who know Zanele personally have described her as "an excellent person", "very smart'", "lovely", and "dignified". All of these encomiums come from admirers who are not seeking to be identified.
The Former First Lady Also Has A Good Relationship With Her Husband's Family
Thabo Mbeki's wife is not just admired by the South African public as she has also won the hearts of the members of her husband's family. For one, the former president's mother, Epainette Mbeki, who is commonly called Mma Mofokeng as an acknowledgment of her Sotho origins, is very close to Zanele. Thabo's wife didn't waste time in developing an exceptionally close bond with her mother-in-law after she got wedded to the woman's son.
In November 1977, Epainette Mbeki who earned a living as a general dealer had a harrowing experience when her store was burgled. The worst part of it was that the incident happened during her harsh years; when her sons were in exile and her husband was in jail. In the absence of all other members of her family, Zanele Dlamini Mbeki was there for the woman as she abandoned everything and rushed down to Epainette's place in Idutywa just to be with her.
Even before then, they have always enjoyed a good relationship. There was a time that the Tambos (Adelaide and her husband Oliver) who were a one-time head of the African National Congress requested that Epainette give Zanele a Sotho clan name as she is Dlamini by birth. In response, Thabo's mother named her daughter-in-law, Mma Motlalekhotso: this means "the one who brings peace."