Paul Harris (41.31% shares) and Micheal Jordaan (11.53% shares) are co-founders of Rain Networks in South Africa, with other business royalties contributing their quota. Other owners are Patrice Motsepe (19.93% shares), Brandon Leigh (2.30% shares), and Willem Roos (11.75% shares)
Telecommunication has become one of the fastest-growing businesses in the modern information and communication technology world. Rain Networks, a data-only mobile network operator located in South Africa with a major interest in data distribution is no exception as it has experienced this growth over time. The data-only network owned by 3 successful businessmen was the first telecom company to launch a commercial 5G network in South Africa. Following the inflation in data services, Rain Networks was introduced to curb the huge expenses in data subscriptions with its operations extending to the large urban areas through 3,000 towers.
Meet The Owners Of Rain Networks
For Rain Networks to have come this far in a few years, there is no doubt that those behind it are of great influence in the business world. The journey of Rain Networks started with Paul Harris and Michael Jordaan but the business is partly owned by Patrice Motsepe as well. Paul Harris is recently serving as the chairman of the Rain networks while Michael Jordan is the director. The data-only network also has CEOs overseeing the affairs of company.
Paul Harris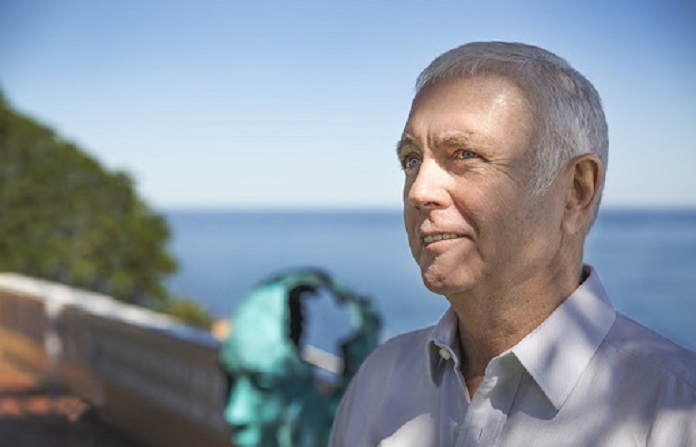 Paul Harris is a businessman in South Africa. He is one of the co-founders and chairman of Rain Networks. He bagged a degree in Economics and Finance from Stellenbosch University. The chairman is no doubt a real business mogul as he is a board member of many reputable companies and served as the former CEO of FirstRand Limited. Other companies where he has served include Remgro Limited, Rand Merchant Investment Holdings Limited. Being the highest shareholder in the Rain Networks, he holds about 41.31% shares in the company.
Michael Jordaan
Michael Jordaan is another adept South African businessman on the Rain Networks administrative team. He is one of the co-founders and the director of Rain Networks. From Stellenbosch, a town in the Western Cape Province of South Africa, Jordaan obtained an MCom degree in Economics from Stellenbosch University, the oldest university in South Africa. He also went further to obtain a Ph.D. in Banking Supervision.
Being a skilled capitalist, he has invested in about 25 ventures after resigning as the CEO of FBN in 2013. Michael is the head of a private investment company, Montegray Capital. He plays a vital role in his start-up investments ranging from the data-only mobile network Rain to the algorithm investment NMRQL.
The director won the Sunday Times Business Leader Awards in 2013. In 2014, he was awarded The All Africa Business Leader Of The Year by CNBC and was among the 13 South Africans chosen as Young Global Leaders by The World Economic Forum 2018. He holds 11.53% of the Rain Networks shares.
Patrice Motsepe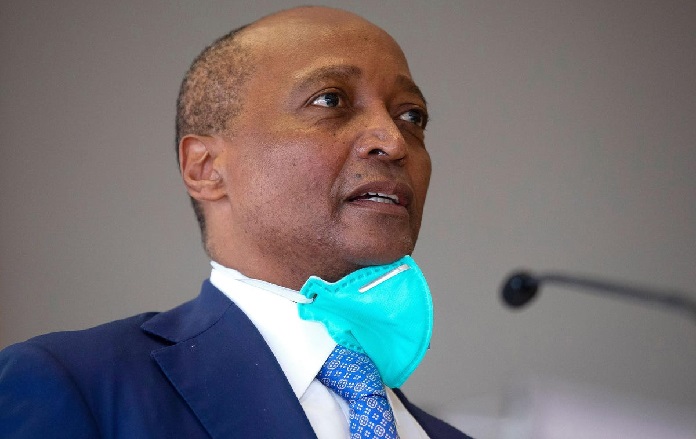 Patrice Motsepe is a South African billionaire, the founder, and controller of African Rainbow Capital (ARC) – a South African investment company. He graduated from the University of Swaziland with a Bachelor of Arts degree and later bagged a degree in mining and business law from the University of Witwatersrand on special permission. He is also a philanthropist and the president of Mamelodi Sundowns Football Club. Patrice was appointed as the president of the Confederation of African Football on Friday, 12th March 2021.
Patrice Motsepe bought a 19.93% stake in Rain Networks which added to the capital that would help them accomplish intensive roll-out targets over the coming 3 years.
Brandon Leigh is The Current CEO Of Rain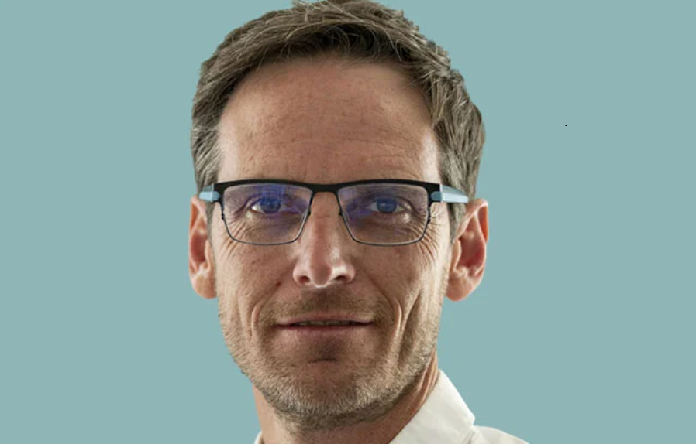 Brandon Leigh is the current CEO and chief strategy officer who assumed the position of the CEO in Rain Networks on 1st March 2021. On his own part, he is the founder of Leaf Wireless. The CEO is a shareholder of the Rain Networks company with about 2.30% shares. He obtained a degree in electrical engineering from the University of Cape Town.
Willem Roos Served In That Capacity Before Him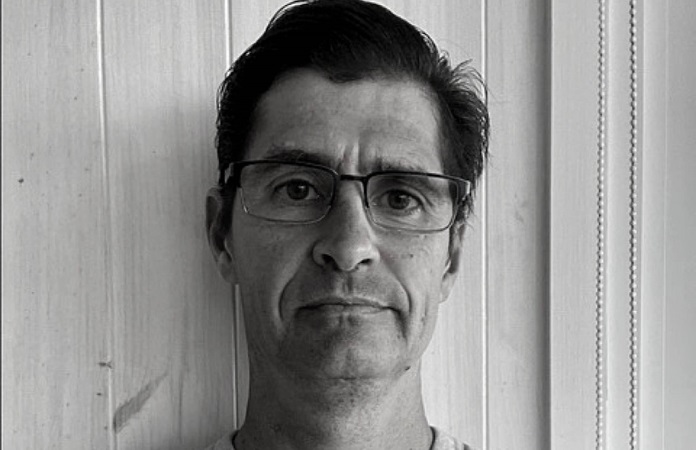 Willem Roos is a Polokwane-born businessman and the former CEO and co-founder of Outsurance Insurance Company. He was the CEO of Rain Networks from 2018 to 2021. He graduated with a BSc in Actuarial Science in 1994 from the University of Pretoria.
The CEO redefined the business model and made it open for growth. Willem also made Rain Networks one of the South African top telecommunication companies by increasing their valuation to R15.03 billion. With an 11.75% of the company shares, he moved to a non-executive role on 1st March 2021.
Rain Networks Was Founded In 2017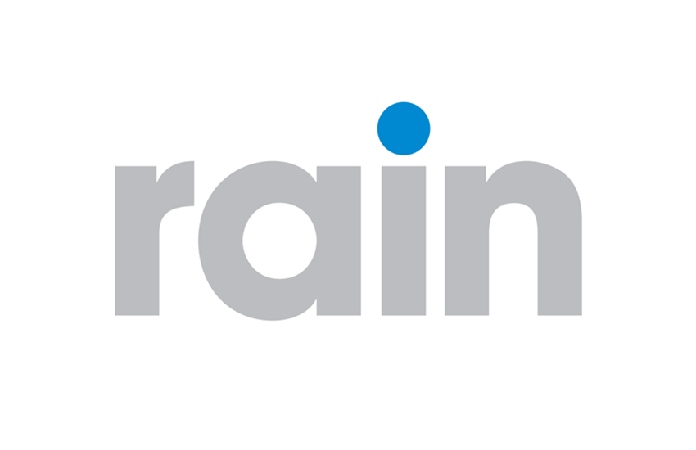 The journey of Rain Networks started when Paul Harris and Michael Jordaan invested in MultiSource, a company that renders telecommunication services and products. MultiSource took over Wireless Business Solution, the root of iBurst. This gave it the platform to get a quality 4G and 5G spectrum in 2015.
Wireless Business Solution (WBS) mobile, the company in charge of iBurst and Broadlink was replaced by the new LTE-A network, and the brand name was changed to Rain Networks in the year 2017. Rain went into partnership with Internet Solutions in the launching of commercial fixed broadband packages in June 2017.
Rain Networks still made sure that its products and services served the best purposes for internet users by launching its first mobile product in 2018. Within the next two years, many mobiles and fixed broadband products were launched due to the operator's network rollout and product growth sequence advancement.
The recent development of Rain Networks is, uncapped 5G, unlimited 4G for mobile phones, and unlimited 4G for other gadgets. By April 2020, they already had people buzzing in their network with 5,500 4G sites and 447 5G sites working on their network. There is also the intention of raising their 5G to cover about 1,500 sites by December 2021. Rain is known for providing cheap data products with unhidden prices, which refers back to Michael Jordaan's intentions in 2016 when he stated, that he intended to offer an affordable, simple, and fast broadband service.
The Top 5 Shareholders Of Rain Network
According to the recent update, Rain Networks has 10 shareholders. The top 5 on the list of the shareholders own 91% of the company shares. As expected, the founders of the company make up the circle of the major shareholders while others support the enterprise.
The highest shareholder is Quarme Private Equity Investments with 41.36% shares. Paul Harris and his daughter Nicola Harris are both directors of the company. Nicola Harris, just like her father, is carving a strong niche for herself in the business world.
The second-highest shareholder is African Rainbow Capital, Patrice Motsepe's company with 19.93% shares. Formed in 2015, the company is an investment holding company. ARC is a 100% subsidiary of Ubuntu-Botho Investments, focusing on opportunities in South Africa, African financial services, and various investments industries. Their main aim is obtaining a shareholding in businesses that gives huge returns on ownership in terms of net monetary value.
The third-highest shareholder is Willem Roos' Pluvial with 11.75% of shares in the company. He is also the founder of OUTsurance which he launched in 1998 to help South Africans with car and household insurance. In addition to being one of the top shareholders, Roos is also a former CEO of Rain Networks, serving in the capacity for about three years.
The fourth-highest shareholder is Micheal Jordaan's Montegray Capital with 11.53% shares. This is a private investment company which is located in Stellonoch. A co-founder of Rain Networks, Jordaan has also served in the capacity of chief executive officer of First National Bank (FNB) in the past.
The fifth-highest shareholder is the Ata Fund 1 with 6.42% shares. The directors of this company are Nicola Harris and Kgotlello Sere.
A Complete List Of Rain Networks Shareholders
Aside from the major shareholders, other investors have also contributed to the growth of the company. Below are all the shareholders at Rain Networks and the worth of their shares with the company.
| | | | |
| --- | --- | --- | --- |
| Company | Directors |  Shares | Worth |
Quarme Private Equity Investments
Nicola Harris and Paul Harris
41.36%
R6.22 billion
UBI General Partners
Patrice Motsepe

Johan van Zyl

Johan van der Merwe

19.93%
R3.00 billion
Pluvial
Willem Roos

Roger Grobler

Ravi Naldoo

11.75%
R1.77 billion
Montegray Capital
Michael Jordaan
11.53%
R1.73 billion
Ata Fund 1
Nicola Harris

Kgotlello Sere

6.42%
R0.96 billion
Arakot
Catherina Heunis
3.41%
R0.51 billion
Institute X Idea Incubators
Phumlani Moholi

Brandon Leigh

2.30%
R0.35 billion
Employee Trust
——
1.70%
R0.26 billion
Management
——
1.32%
R0.21 billion
Pralene
Grant Gelink
0.28%
R0.04 billion
Rain Networks Covers Three Cities In South Africa
Rain Networks company provides a 4G network and a 5G network coverage in some parts of South Africa. It is the first Africa telecom company to launch a commercial 5G non-standalone network in September 2019 which was later upgraded to a standalone network. This gave rise to a high increase in performance, including high data rate, browsing speed, and upgraded security. Recently, the network is known to have the 5G coverage over the main metropolitan parts of South Africa. Rain Networks approximately covers about 3 million households in Johannesburg, Cape Town, and Pretoria with live 2,500 sites. There are still plans of extending the 5G coverage to Durban and other cities in South Africa.
4G network quality is location-based. It is fast in some areas and works on average level in some other places, with no coverage in some places like OR Tambo International Airport and there is no stability in the network on national highways. Meanwhile, 4G clients are not left behind as they can upgrade to a 5G network at a cheaper rate. Though they are offered the upgrade on low download speed, the migration is a way of carrying everyone along with the latest updates in technology.
How to Check If Your Area Is Within The Rain Networks Coverage
To check if you are within the Rain Networks coverage area, you can visit the website and follow the steps below.
Scroll down and click on check your coverage icon on the page.
Type in the address of the location in which you are checking for.
Confirm the correct location using the pin on the map.
Confirm the location color keys.
Dark blue indicates both 4G and 5G network coverage.
Light blue indicates 4G network coverage.
If there is no blue color indication over the location pin, then there is no Rain Networks coverage in that area.
If the Rain Networks has not reached your location yet, do not despair. The data-only network is working hard to cover more grounds in the nearest future. With business moguls like Motsepe, Jordan and Harris at the helm, Rain is apparently operating on oiled wheels.
Rain Network Operations and Data Offers
Rain Networks operates in the main cities of South Africa with its 3,000 towers covering a reasonable sphere. There are still plans to expand it to 5,000 towers by December 2021. The network has 5 packages to suit their diverse array of subscribers.
19 Hours Unlimited Off-peak For Any Device
The 4G 19 hours unlimited off-peak data offer for any device will cost you R250 for a month. There are no restrictions on streaming or using the service on any 4G enabled device. Data charge is at R50 per GB at the time interval of 6 pm to 11 pm.
Unlimited 4G For Any Device
The 4G anytime unlimited data offer costs R479 a month for any device. It is an all-day unlimited data offer. The maximum speed is 10Mbps, with streaming resolution of up to 360p. It supports the sharing of hotspots with other compatible devices within reach.
Unlimited 4G For Phones Only
The 4G unlimited data for only 4G enabled phones costs R299 per month. It's an all-day unlimited data offer with an unlimited maximum speed. The streaming resolution is up to 360p but the downside is that it does not support the use of hotspots.
Unlimited Home 5G Standard
With the pandemic state the world found itself as a result of the novel coronavirus, many companies are encouraging their employees to work from home and this requires a lot of internet data. With this in mind, Rain Networks has a solution for those who use a lot of data at home. The unlimited home 5G standard can now be acquired with just R479 a month but the service was R699 before. It comes with a 30Mbps speed offer with the Huawei 5G CPE pro that can be installed indoors.
Unlimited Home 5G Premium
The unlimited home 5G premium now costs R699 but was R999 per month. It offers a fast 5G download speed that gives access to unlimited home Wifi. The service comes with Huawei 5G CPE X that can be installed outdoors. Both home standard and premium packages comes with no contracts and allows you to stream your videos in good quality without restrictions.