Robert Plant was previously married to Maureen Wilson. The English singer and songwriter who is best known as the former lead singer and lyricist of the popular rock band Led Zeppelin, married Wilson on 9 November 1968. The couple had three children – Carmen Jane, Karac Pendragon, and Logan Romero before they divorced in August 1983.
Inside Maureen Wilson's Relationship as Robert Plant's Wife
Robert Plant met Maureen Wilson at a George Fame Concert in 1966, the event that brought the two together was however canceled at the last minute. As at that time, Robert was still struggling to find his footing in the music industry. He had identified with different bands like Listen, Band of Joy, and also did some solo works.
What transpired between them was love at first sight. The two hit it off immediately as lovers. While Robert was still struggling financially, Maureen Wilson carried him along and provided him with financial assistance as she was born with a silver spoon.
Two years into their relationship, precisely on November 9, 1968, they walked down the aisle in West Bromwich. Their wedding reception was held at the Roundhouse and had the Led Zeppelin band perform to the admiration of the guests. They spent just fourteen years as man and wife with had three children, unfortunately, the union ended in divorce in 1982. So far, they have remained friends looking out for each other.
It may interest you to know that Robert Plant did try to find another love in Patty Griffin in 2010 but their relationship packed up in 2013.
Important Facts About Maureen Wilson, Robert Plant's Ex-wife
Maureen Wilson's Background
Maureen Wilson was born on November 20, 1948, in East India. Not long after Maureen was born, her family moved to Trinity Road, West Bromwich after India had gained her independence.
Her father was chief of the Calcutta mounted police division when they were still in India but he became a steel factory owner in Birmingham when they relocated to England. She has a sister named Shirley Wilson.
There is a dearth of information regarding the childhood, and education of the woman Robert Plant Married, but be that as it may, it won't be out of place to say that she had a good education as she would become a qualified nurse.
Maureen Wilson Was An Occasional Actress
Although not a renowned actress known in the entertainment industry, she made little appearances during her prime. She once appeared unaccredited in a 1976 film titled The Song Remains the Same, on the family property in Wales. While she was filmed being rescued by Robert Plant at Raglan Castle in a film tiled Castle Maiden, that particular scene did not make it to the 1973 film when it was eventually released.
Maureen Wilson Lost One of Her Kids With Robert Plant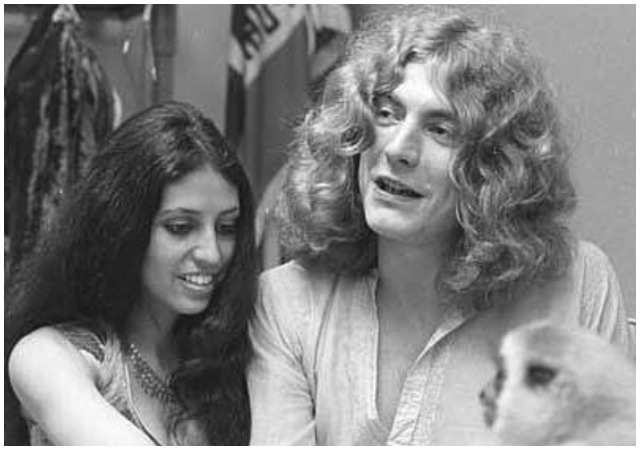 Her union with Robert Plant produced three children. Their first child, a daughter named Carmen Jane Plant was born on October 2, 1968. The second child, a son named Karac Pendra Plant was born on April 20, 1972. Sadly, he died at the age of six on the 26th of July 1977. Their third child, a son named Logan Romero Plant was born on January 27, 1979.  While Kara Pendra Plant is late, the two surviving children have grown into adults. Carmen Plant is a professional dancer who teaches belly dancing and ethnic dancing, she was formally married to Charlie Jones, and the union produced three children before they divorced.
Maureen Wilson Was Involved In Life-Threatening Accident
On a fateful day while Maureen Wilson was driving a hired Austin Mini in the Greek island of Rhodes on the 4th of August 1975, with her ex-husband – Robert Plant, Charlotte Martin and her sister, Shirley Wilson, in the car, the car suddenly veered off the road then collided with a tree in a ravine. Maureen sustained life-threatening injuries and lost a large amount of blood. Robert Plant's wife had a broken leg and fractured pelvis. Fortunately, she successfully recuperated.
Maureen Wilson's Height
Mauren Wilson is quite a beautiful woman and though far from her prime still looks good. Wilson stands at a height of 5 ft 2 inches (1.57 m) tall.