Wizkid is one of the most successful music stars in Africa, who also has good looks to complement his fame and fortune. All these ingredients make him a toast to any woman looking for a man to settle down with. Unfortunately, the singer has since made it clear that of the many things he is looking forward to, marriage is not one.
He has been in many relationships in the past with different women, some of whom have even produced beautiful children for him. Thus far, he has not limited his dating list to women in the country. His love interests have, at some point, generated some controversies, such as when it was rumored that he was in a relationship with Tiwa Savage after her marriage with Tee Bliz came to an end. We look at all the women the singer has had as girlfriends, including those with whom he had kids and those that remained only as rumors.
His Current Girlfriend Is Rumored To Be Jada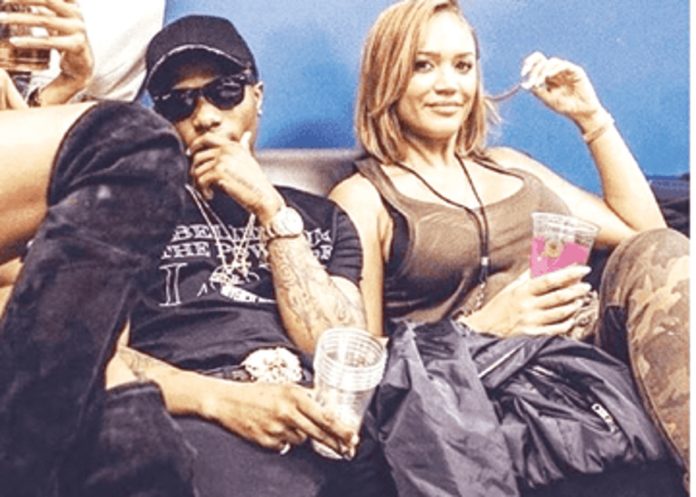 The love life of Wizkid and Jada is not something that is very clear at the moment. Even though many have rumored that his last serious relationship was with Tiwa, there is the speculation that the mother of his son, Zion, might be the one he is with at the moment. Beyond that, there is also the belief that she is the chosen one among his women.
The belief gained more ground after he sent her rose flowers for 2021 Valentine's Day. Jada who is the third baby mama of the singer snapped the bouquet and shared it on her Instagram where she tagged him and shared a red heart emoji after his name. This came only a month after the two were spotted bonding together with their son.
Jada and Wizkid's love story dates back to 2012 when they first met. At the time, Jada Pollok, a famed talent manager, was still managing American singer, Chris Brown. She then became Wizkid's manager and then they later started dating. This led to the birth of their son, Zion Ayo Balogun, on 28 October 2017.
Wizkid Had Kids With Two Other Past Girlfriends
Jada may be the baby mama who is still very MUCH in the picture, but the singer has had two other women who also had kids for him. Although he doesn't have the best of relationships with the two other women, they still remain part of him through the kids they share.
Sola Ogudugu
Sola is one of the first women that Wizkid is known with publicly. The two were first linked as an item in the early days of his career. She took in for him and delivered when she was only 19 years old. According to her, Wizkid denied the pregnancy, and even after she gave birth to their kid, Boluwatife Balogun, in 2011, he insisted he didn't want to have anything to do with the child.
It was until after a DNA test was carried out as requested by the singer and his family that they accepted the child as Wizkid's. She once took to social media to criticize the singer for being a "deadbeat father" and at another time, she begged for money on social media to care for her kid.
Not so much has been revealed about the involvement of the Afropop star in the life of his son, but it is believed that he is now coming through.
Binta Diallo
Binta is the second woman to have a child for the singer, but the circumstance in which they met is not known. Model, entrepreneur, actress, and social media star, her relationship with the music star led to the birth of their son five years after the birth of his first child on the 15th of January 2016.
Although he did not accept that the pregnancy was his and continued to deny it even after the child was born, Diallo did not mind naming the child after the father, Ayodeji Ibrahim Balogun Jr. Just like the first case of his baby mama, Binta had to come up with a proof via paternity test before he accepted that the child was his.
The relationship between Wizkid and his second baby mama is not any different from the first, but it is his with Jada that remains good. The musician was first sighted with Binta who is from Guinea in 2015.
Here Is A List Of The Other Women Wizkid Dated
Sophie Rammal (Alakija)
Even before he met Sola, Wizkid dated beautiful actress, Sophie Rammal who is now married to Wale Alakija. It was reported that the two started dating in 2010 after she made an appearance in his music video, Holla at Your Boy. After the video, Wizkid approached her and asked her to be his woman.
The rising star, at the time, allegedly offered to go down on a knee to show the depth of his affection for his then-crush. She accepted him and they became a popular duo because of their youthfulness and the beauty they shared.
Unfortunately, the relationship only lasted a short while before it came to an end. What led to the demise of the relationship was never revealed, but speculations are that it was probably in relation to Wizkid's baby mama who had a child for him in 2011. Many years after the relationship ended, the Ghanian actress would still be referred to as the ex of the singer even though she is since married and has kids. This forced her to state her displeasure on why she is referred to in that manner, urging fans to stop calling her the singer's ex.
Tonto Dikeh
Believe it or not, the star boy also had a thing with beautiful and controversial Nollywood actress, Tonto Dikeh. The two were said to have dated before he met and started his relationship with Tania. How the relationship began is not known, but they kept it well hidden for a long time, and so only insiders and very close friends knew that the two were in a relationship.
Because there are no records that they ever dated, the story continues to sound like a myth. However, the actress confirmed that they were once an item. Even more interesting, she claimed that she still has a soft spot for him. To show how much she loved him, she bought a car for him alongside other gifts.
The relationship came to an end sometime around 2012 when Tonto released her debut singles Hi and Itzova. She got dragged on Twitter by Nigerians, and Wizkid did not also hold back in dragging her.
Tania Omotayo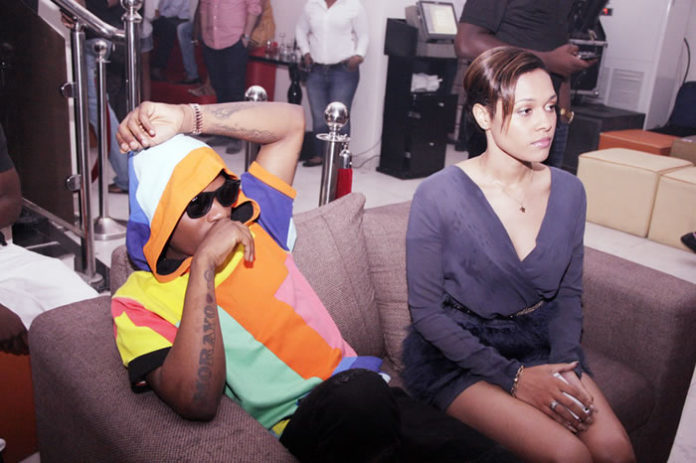 After his relationship with Sophie came to an end and also with his baby mama, he was linked to model and entrepreneur, Tania Omotayo who is partly Nigerian and Partly Austrian.  According to rumors, they started dating in 2011, and they remained together until 2013.
How they met is not known, but it is believed that they had a beautiful relationship that they were able to keep private for some time. It is alleged that the relationship ended after she caught her man cheating on her with another singer, Victoria Kimani.
Victoria Kimani
For Wizkid and Victoria Kimani, it is assumed that they got to meet thanks to their involvement in the Nigerian music scene. Kimani is a Kenyan singer, songwriter, and actress formerly signed to Nigeria's popular music label, Choc City.
It is still not understood if she had a real relationship with Wizkid. According to a source, she was always sneaking around to sleep with the singer even though it was known he was in a relationship with Tania. When the latter caught her sleeping with her man, the source claimed that Tania wanted to beat up Kimani but she fled the scene through the window.
When she was dared to deny the reports, the Kenyan singer said she could sleep with anyone she wanted, in whatever way she wanted. The response got many believing that they actually had an affair.
Huddah Monroe
There is yet another Kenyan on the list, Huddah Monroe. She is a social media star, model, and former Big Brother Africa housemate. Huddah was first linked to the superstar in 2014 when he went to the country on a musical tour. It is doubtful if they had a full-blown relationship or a fling.
According to Monroe who was once touted to ask the singer to sleep with her rather than continue hyping him, she made it clear that she shared more than just saliva with him, and they were already done with that. Everything they had did not last a brief period in 2014.
Chidinma (Rumored Girlfriend)
Nigerian talented songwriter, singer, and actress, Chidinma Ekile used to be one of the few beauties that everyone had a crush on, including Wizkid. He revealed in 2015, that he had had a strong youthful crush on the singer, even though she didn't know.
The pair were later seen together and the Kedike singer affirmed that she was dating someone at the time, making fans believe that the two were dating. There was nothing more to the purported love story between them; it faded away.
Seyi Shay (Rumored Girlfriend)
Singer Seyi Shay is another Nigerian singer that was rumored to have dated Wiz. The rumor began after they released a song together, Crazy. The video of the song was considered by some to be too intimate for just friends and so the rumour began that they were dating. When asked if she was in a relationship, she answered in the affirmative, causing people to believe it had to be with Wiz.
Nothing came out of this as Seyi later claimed that the singer was her distant cousin while he took a shot at her when he revealed that she was lying when she claimed he gave the song, One Dance to Drake. He told her to stop talking about things she knew nothing about, to which she simply apologized, referring to him as a brother.
Justine Skye
Justine Skye is a young American musician and model of Jamaican descent. When it was suspected that she and Wizkid were an item, it became big news for many. They became the main story of the entertainment industry in Nigeria in 2016 when they allegedly started dating. At first, it emerged as a rumor that the Nigerian and the American singer were an item and then in July, they were spotted working in a studio together.
Again, how they met was not made public but they soon started sharing photos of each other on social media. This continued until the start of 2017 when rumors began to fly that they had stopped dating. That also coincided with the time they went silent about each other on social media. The rumor that they started dating again rekindled in July when they were back on social media together and Wizkid made a tweet stating that she was going nowhere as she belonged to him. It didn't last long before it came to an end.
In 2020, the R and B star made a tweet that she could not believe that she fell for Wizkid because the Fever hitmaker was unable to appreciate the love she had for him, making people believe that she might still be in love with him. While no one revealed why they broke up, this could be one of the reasons.
Tiwa Savage (Rumored Girlfriend)
After the marriage of Tiwa Savage to Tee Billz came to an end, a rumored relationship between her and Wizkid began in 2018. The reason behind the claims was the closeness that they established and the fact that at the time, they were both single.
They released their hit song, Fever which got more people talking about them when they released the video that showed them showing affection to each other. They also showed public affection for each other and performed together. All these continued to raise suspicion that something was probably going on.
At a time, Tee Billz was forced to come out and make the statement that he believed Wizkid was never going to date his ex-wife and mother of his child because he was like a younger brother to him. He said Wizkid knew better than crossing on him and so people should stop coming at him with the disrespectful talk.
Even though she is 10 years older than the singer, the dating speculations held on for a while, things seem to fade off between them rather quickly. While some reports claimed that they were only friends with benefit, others claimed they dated and they ended the relationship as a result of a hint she gave on Instagram when she claimed that she was her father's first and only daughter and so she was not ready to become any man's second choice.
It is Unclear if Wizkid May Ever Get Married
Next year! I'm getting married!

— Wizkid (@wizkidayo) December 24, 2019
Even as speculations continue that he may one day settle down with Jada, the singer has since made it clear that he is not designed for marriage. He said there were many women who were dear to him and so it would be hard for him to select which to marry from them.
He gave the only condition for him settling down as all the women in his life agreeing to get married to him at the same time. The Joro crooner and father of three claimed it was already hard for him to pick a single woman.
However, in 2019, he revealed that he was going to end his bachelorhood in 2020 by getting married. That did not turn out as he promised, leaving fans disappointed and he was dragged on Twitter for what some fans termed lying to them.