Yao Ming is a ready mention in any list of exceptionally gifted Chinese sportspersons. He is well recognized for his roles as a Chinese basketball executive and a former professional basketballer. Yao is also famous for being agile and having an infrequent height of 7 foot 6 inches. In the course of his career, he was noted for many things the first of which is being the first foreigner to be the number-one draft pick in the National Basketball Association, Rookie of the year (2003), and Laureus Newcomer of the year (2003) among others.
With several predictions by analysts that Yao Ming would not do well while at the NBA, the gigantic player proved them wrong by netting many balls as well as making numerous other rebounds for the Houston Rockets. Meanwhile, early in his career, Yao Ming made history by being the first beginner to start in the All-Star Game since 1995. However, he sustained a series of injuries that forced him to retire early. Yao has never been one to just sit idly on the laurels of his success and the NBA star has since ventured into other fields, education being one of them. The star athlete has also become the public face of conservation organization WildAid, campaigning against practices like poaching and consuming shark fin among many things
Reports Said Yao Ming Was Essentially Bred
According to reports, Yao Ming's parent's marriage was arranged by the Chinese government, meaning that he was essentially bred. His mother Fang Fengdi (a 6 feet 2 inches tall basketballer) and his dad Yao Zhiyuan (a 6 feet 10 inches tall basketball player participated in the glorious plan of their local government to use them in producing a sports superstar. The match was encouraged by Shanghai authorities who had gone back several generations to make sure that size was embedded in the couple's bloodline. The end result was Yao Ming, a baby behemoth that just kept getting bigger. Besides, scientists fed him with a steady stream of unexplained concoctions that were designed to make him grow taller.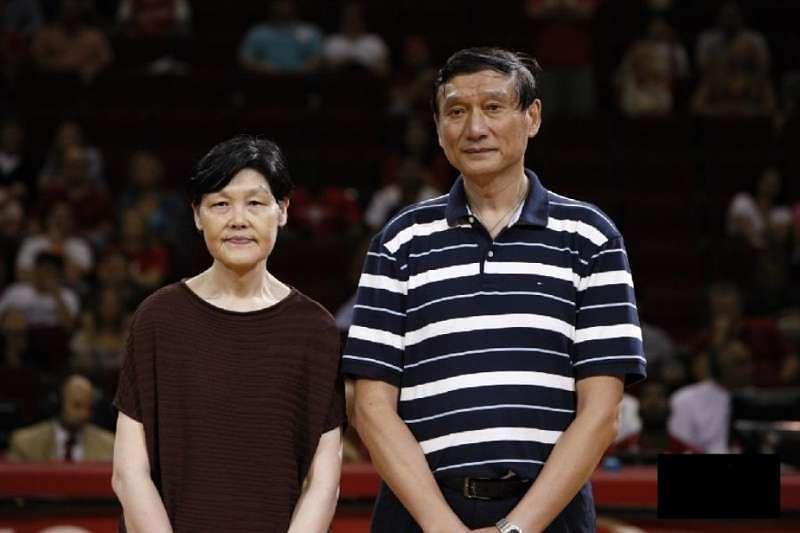 When Yao's grandpa was discovered, it was already too late for him to play basketball, so the focus was turned on his son Yao Zhiyua who soon found himself dragged into the sports system. There he found himself being paired off with the 6 feet 2 inches Fang Fengdi. The duo was encouraged to get married in a system with a trace of eugenics – the controversial gene-pool manipulation advocated by the Nazis and earlier trumpeted by Beijing.
From the above narrative, Yao Ming was never a chance creation; the NBA Gentle Giant was consciously bred for the sport and against his will, was forced into it. Besides, Yao was subjected to years of dubious science in a bid to increase his height, a new book claims. The gigantic athlete joined the league of hundreds of thousands of potential Chinese athletes who underwent years of punishing training, enduring miserable childhoods in boot-camp conditions.
He Grew Up Very Fast
Yao was bigger than the average Chinese baby at birth and grew rapidly as a child. Because his country had historically struggled to feed its 1.3 billion population, city dwellers sometimes had to resort to ration coupons to purchase food. For the former NBA Star's family, it seemed there was never enough food to satisfy his voracious appetite. Consequently, his mum Fang Fengdi would visit the stalls of the city's food market near closing time to purchase additional items at cheaper prices. By the time Yao was in his third grade, he was already measuring 5 feet, 7 inches tall. His exceptional growth sprouts did not go unnoticed, local sports officials took notice, and he was selected to participate in a local sports school in Shanghai.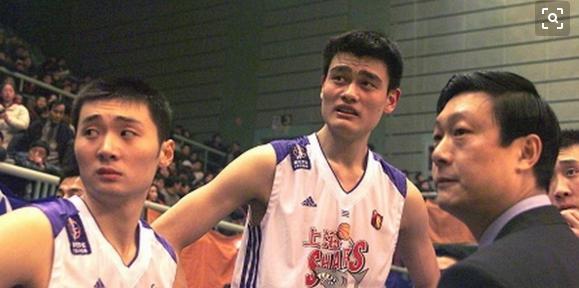 At the initial stage, he was quite averse to basketball or any other sports for that matter. Yao Ming rather had a preference for books on military history and could competently recite details of ancient battles from China's past. By the time Yao attained sixth grade, the emerging athlete had already surpassed his mum's height of 6 feet 2 inches. The youngster kept on growing and within the next three years, he got to his dad's impressive height of 6 feet 10 inches. Yao was just in his ninth-grade then, when he penned a contract with a Shanghai youth team – Shanghai Sharks. During the team's first full season he became their star player at the age of seventeen and it was all thanks to his gigantic height.
There Are Also A plethora Of Deliberately Bred Athletes In China
It was reported that the communist officials have been anticipating Yao's birth for decades as they were desperate to boost national pride through sports. They kept hope alive by tracking his family for two generations. Thus, it is no longer a surprise to go to China and see generations of players who are exceptionally tall. One of the first NBA scouts that went to Northern China was completely blown away when he saw more than 20 seven-footers.
So it was a desire among the Shanghai officials to embark on this program. But when Yao was born, it became clear to everybody in the Shanghai sports community and those at the national level that he was something very special. The giant infant just clocked eight when he reached the average Chinese male's height of 171cm. Consequently, Yao Ming was recruited for basketball, his parents' objections, and his own hatred for the sport notwithstanding.
His Exceptional Height Led To His Nickname of Basketball's "Gentle Giant"
When his spoken English improved, Yao began speaking directly to the media more frequently. Before long, the NBA star became a fan favorite in Houston. Yao's rookie season saw ticket sales for home games at Compaq Center skyrocket to about two thousand more than the figures of the previous year. The player's nice-guy attitude and easy smile, including his immense height and lantern jaw, earned him the alias "Gentle Giant."
The athlete also became popular with Corporate America as they were eager to hire him which led to Yao being signed on to a number of advertising contracts. One of his first ads for Apple Computer saw him appearing along with Verne "Mini Me" Troyer from the Austin Powers movies. He played the lead in a Visa check card commercial and the endorsement contract Yao Ming inked with Reebok was rumored to be worth the sum of $100 million dollars. This particular deal was thought to be the largest ever between a shoe company and an athlete. His celebrity status was even more pronounced in his home China as many brands were eager to sign him on, he appeared in TV ads for the likes of China Unicom, a telecommunications company, and the Yanjing brand of beer, made in Beijing.
Yao's teammates just love him, even though his prominence could have brought ill-feelings. They dubbed him "Dynasty," – a reference to the Ming era of Chinese history. The player's impressive court skills certainly help. According to his former Rockets teammate Moochie Norris, when Yao throws you a pass, a lot of times the gentle giant has to shout out your name so you know it's coming.
Yao Ming Dwarfed Olympic Team Delegation
At the opening ceremonies of the Summer Games in Athens, Greece in 2004, Yao was bearing the Chinese flag when his country's Olympic delegation marched into the stadium. There, he was recognized as the tallest athlete at the Olympics. In the National Basketball Association, only 7 feet, 6 inches Shawn Bradley of the Dallas Mavericks come up to Yao's great height. Together, both athletes share the distinction of being the tallest players in the League.
In Yao Ming's home country, any broadcast of Rockets' games on TV draws fourteen million viewers, and whenever Yao returns home, the basketball player is mobbed by fans. A Chinese named Zhang Guojun, told a journalist why China's most celebrated athletic is such a beloved figure. He said that Yao is important in their hearts, he went to America, and he returned.
Even As An Adult Of 22, Yao Was Still Growing According To Rockets Strength And Conditioning Coach, Anthony Falsone
Anthony Falsone, the then Houston Rocket strength and conditioning coach said Yao was still growing even in his early twenties. According to Falsone, Yao measured 7 feet 5 inches on barefoot (7′ 6 1/2″ with shoes) in October of 2002, but by September of 2004, the athlete had grown to 7′ 5 3/4″ in height without shoes, and to 7′ 7 1/4″ with shoes. As he kept on growing, Ming's basketball game continued to improve, and more scouts kept watching. He became popular as an all-around great player. The NBA superstar could make highlight-reel slam dunks, hit three-pointers, and block shots.
Yao Ming's exceptional physical characteristics extend beyond just height, during the Athens Games, the basketball player was listed as having a 7 feet 5 inches wingspan, in addition to a 9 feet 8 inches standing reach, and wears a size 18 US. According to Yao's team media guide profile in China, he had a 26-inch vertical leap, jumping from a standstill. But the athlete revealed that his vertical leap has been lowered by about 4 to 6 inches since he suffered two major foot injuries while playing in The Chinese Basketball Association. These injuries were comparable to the type suffered by Cleveland Cavaliers Center Zydrunas Ilgauskus, and that of Portland Trailblazers center Arvydas Sabonis.
Yao Ming Went Back To School After Retirement From Active Basketball
Going into sports at a very young age sidetracked Yao's academic pursuit, but from what is perceivable, he has been nursing the ambition of becoming a college graduate in the future. Thus, the moment he retired from pro B-ball in 2011, the NBA All-Star thought of completing his education first, he enrolled in college taking courses for an undergraduate degree to study business and management. With his level of wealth and prestige in the world of sports, people expected the former basketball player to take the route of online studies or at best hire a private tutor. However, Yao went contrary to expectation and went for the real classroom experience.
College life was far from easy for the former Houston Rockets center. According to what Yao said at his graduation speech, he actually thought about giving up on more than one occasion, especially during advanced mathematics lessons. The Chinese media let on that the former NBA center equally did electives which include modern Chinese history, English, finance, in addition to math. During Yao Ming's days as a college student, he had to study under the tutelage of a professor who was actually a high school contemporary, according to reports.
A Course That Normally takes Four Years Took Him Seven Long Years To Complete
The course he enrolled for at the School of Economics and Management of Shanghai Jiao Tong University normally takes four years to complete. However, it took the former NBA star seven good years to graduate. In his graduation speech, Yao expressed his gratitude to his parents who were present at the ceremony.
The basketball icon thanked them for pushing him to get his degree. According to reports, when Yao was going into professional sports at the age of 17, his parents made him promise to go back to college once his days on the court were over. The proud parents were there to witness their 38 –year –old son fulfill his promise.
Yao went further in his graduation speech to encourage his fellow graduates, telling them that the future is bright for them and that they should focus on what the society needed while planning their next steps. Yao Ming used himself as an example saying "if someone spends seven long years in college and graduates at the age of 38, he knows what he's talking about."
His Persistence In Academics Has Been Admired By His Countrymen
Many Chinese internet users have expressed their admiration for Yao's persistence in acquiring a college degree. A user on Weibo, China's answer to Twitter wrote that an athlete going back to complete his studies after retirement deserves encouragement and praises. Another Chinese said that age and the kind of job one does should not matter people should strive to be passionate about knowledge.
In Chinese culture, academic success is prized above everything and Yao is an apt example. Despite his eight NBA seasons, his Hall Of Fame induction, a winery in Napa Valley, plus a whopping net worth of $330 million. the NBA star still condescended to the level of a college student to just acquire his degree.
Yao Ming Has Been Involved In Other Ventures Like Charitable Courses Since
The Chinese conservation group TheWildAid hired Yao to help in saving dying out wildlife in China. Shark is a delicacy in the country, and on a yearly basis, between 70 and 100 million sharks are slaughtered in the Pacific Ocean off the coast of China.
When Yao Ming became their spokesman, it quickly had a huge impact on the shark population in China, as 60 percent of Chinese restaurant menus removed shark from their meal list. Following "the save the shark population" in China, The former basketball icon focused on ivory. Yao helped in fighting ivory poachers in Africa, and there is a documentary chronicling his adventures against poachers.
He Became The President Of Chinese Basketball
Following a unanimous vote by the Chinese Basketball Association in 2017, Yao Ming became the President of Chinese Basketball. Since then, the Men's program has seen some improvements but is yet to clinch its first medal in men's basketball on the Olympic circuit. Ultimately he will lift China basketball to new heights.
Yao's vision for his country is long-term: while nurturing a love of the game the basketball legend is slowly developing new generations of players. which he's been doing for many years. In 2012, Yao launched his youth leagues in 47 schools. So far, he has had programs in nearly 380 but reached thousands of more children through a partnership with Hope Schools.
Yao Ming Returning To China To Make A difference
Since he went back home, Yao revamped the operation of the Shanghai Sharks which was financially struggling in 2009 when he bought the team. Since then, he has been an advocate for enhanced training, wages, and for enlargement of the fan base. Many expect him to quickly scale up the Chinese Basketball Association now that's he's president.
Yao likens the league to the National Basketball Association decades ago when some of their teams were insolvent and lacked a strong following. According to Ming, it is only going to take time, but he believes that they have a good window now. Besides, the owners are mobilizing to make workable changes.
In 2016, Yao Ming launched a winery known as Yao Family Wines in Napa Valley, California. The winery serves Cabernet Sauvignon blends and that kind of rich-but-balanced luxury reds Yao enjoyed in Houston steakhouses. The player has also published his autobiography Yao: A Life in Two Worlds co-authored with ESPN sportswriter Ric Bucher, Yao has also dabbled in politics, becoming a member of the Chinese People's Political Consultative Conference, the country's top advisory body, since 2013.