Yvonne McGuinness is a magnificent artist who showed her love for artistic works right from a very young age. She works in multifarious mediums such as installations of videos, photography, and writing and has done some works as a sculptor. Aside from gaining prominence as a top artist, she is also best known as the wife of the eminent theatre and film actor from Ireland, Cillian Murphy.
The video expert has showcased her video editing skills in the production of many short films including, This is Between Us, Charlie's Place, Procession, and The Well, which received huge critical acclaim. To know more about the biography, family, and facts about the amazing video editor, continue reading.
Biography
The celebrated artist was born into the family of Gay McGuinness in Kilkenny, Ireland in the year 1972. She celebrates her birthday on every 12th of October. Her father, Gay McGuinness is a prominent businessman and the owner of the popular vineyard known as Domaine de Notre Dame des Anges Vineyard situated in Provence, France. She has an uncle, John J. McGuinness who is a notable politician in Ireland. Her place of birth is an indication of her Irish nationality.
Soon after her completion of basic education in her native land, the skillful artist went on to turn her passion for artistic works into a career by enrolling into Crawford College, Cork where she got a Bachelor's degree in Arts. She also moved on to obtain a Master of Arts degree from the prestigious Royal College of Arts, London in 2002.
Yvonne McGuinness' Family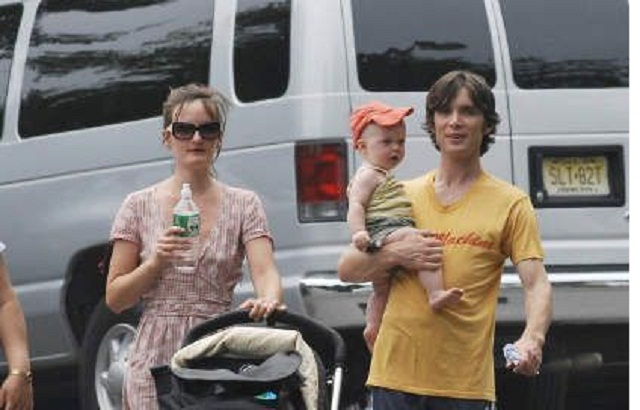 Yvonne McGuinness started a romantic relationship with her now-husband, Cillian Murphy who was a former music artist, in 1996. The love birds dated for a period of eight years before exchanging vows in a classic wedding held at Gay McGuinness's vineyard, Provence, France on 1st August 2004. The couple welcomed their first son, Malachy Murphy in 2005 and two years later, their second Aran Murphy was born.
Facts About Cillian Murphy's Wife
1. Yvonne McGuinness is an Artist
McGuinness is a highly skilled artist who has showcased her talents through diverse mediums such as print arts, video, and context-specific installations, among others. As a sculptor, Yvonne McGuinness creates her works of art in a deceptive form that revolves around concealment and revelation with a pinch of subtlety.
She has attained vast public recognition through her unique artistry as her exhibitions can be spotted in many art galleries across many countries like the United Kingdom and Ireland. Apart from being an adroit artist, she has also done some works as a video editor for which she has gone ahead to depict her amazing skills in the production of many short movies.
2. Husband
Yvonne McGuinness met music artist, Cillian Murphy during one of his music concerts in 1996. Murphy is also a renowned Hollywood actor who became quite popular as a result of the unique acting skills he has depicted in several of his movies. He was ushered into the limelight with his role as Dr. Jonathan Crane/Scarecrow in the blockbuster movie, Batman Begins.
His unique acting skills can be seen in other notable movies and television series such as Watching the Detectives, The Wind That Shakes the Barley, Sunshine and many more. In addition, he has earned many awards and nominations through his extraordinary performances.
3. McGuinness is Four Years Older Than Her Husband
The skilled artist was born on 12th October 1972 while her husband, Cillian Murphy arrived into the world on 25th May 1976. Age is never a barrier when it comes to true love which is evident in Yvonne McGuinness' marriage as both are happily married.
See Also: Amanda Anka, Jason Bateman's Wife – Bio, Age, Net Worth, Parents, Kids
4. Her Net Worth
Cillian Murphy's wife has garnered huge fame and fortune from her artworks and exhibitions. Though her net worth is yet to be made public, that of her husband is estimated at $15 million.
5. Yvonne McGuinness Draiocht Contract
McGuinness was handed a contract by Draiocht which demanded her to depict her film installation abilities along with a site-specific performance during the 11th edition of the Fingal-based artistic works exhibition called The Amharc Fhine Gall. The skillful sculptor was able to execute the contract by collaborating with Fingal County Council Arts Office.