South African actor Loyiso MacDonald known for his role in Zabalaza recently granted his fans a front seat into the most personal aspect of his life which involves his alleged illicit affair with co-star Zandile Msutwana. The two who were cast as lovers on the set of the movie were said to have taken fiction into reality and actually went ahead to date in real life. It happened that Loyiso's wife Luphiwo Mthunzi MacDonald got to hear the speculations and all hell broke loose. The woman wasted no time in confronting her husband and his alleged lover in public and from what we gathered, it led to the end of their union.
Zandile Msutwana and Loyiso Macdonald's Affair Started On The Set Of Zabalaza
According to sources, Zandile Msutwana and Loyiso Macdonald's affair was ignited in 2016 when the duo was cast as each other's love interest on the set of Zabalaza. Their on-screen characters Lindiwe and Ray were really passionate about each other and that height of passion was taken to the set of The Queen.
People who witnessed their behind-the-screen display alleged that Zandile had always shown interest in Loyiso even when he first joined the cast of Zabalaza. The SA actress was really overt with her feelings, constantly throwing herself at Loyiso who initially rejected her advances as he was married and seemingly loved his wife dearly. Eyewitnesses described her actions as disgusting.
Zandile then tried befriending Mathunzi, the actor's wife just to get an inroad to the man. Going by rumors, when they finally started dating, Zandile and Loyiso couldn't keep things shrouded as they made several displays of deep affection onset; In fact, witnesses described them as being unable to keep their hands off one another. Subsequently, people started spotting them together around Zandile's neighborhood in Foursquare the Jozi area.
Luphiwo Confronted Her Husband And His Lover On Set
People have always envied Loyiso MacDonald's union with wife Luphiwo Mthunzi MacDonald and believed them to have that kind of marriage that is elusive to other celebrities; one that is private and kept well away from the prying eyes of the public. Since they got hitched in 2012, barely anything about them has been brought to the public arena. However, all that had to change after the cheating rumors between Zandile Msutwana and Loyiso Macdonald caught fire.
Sources said Mthunzi Mcdonald started suspecting Loyiso of cheating several years back but has been waiting to lay her hands on that damning evidence that will expose him. Thus, when she was able to prove the Zandile/Loyiso affair beyond all reasonable doubt, Mthunzi went as far as confronting the actress. What's more, she made sure to face both secret lovers at the same time on set where she proceeded to cause an unforgettable scene. Zandile's reaction was that of utter shock and humiliation as all her secrets were laid bare for all to see. In fact, there is no better definition for art imitating life!
Zandile Became The Prime Suspect In Loyiso MacDonald's Divorce
Mthunzi and Loyiso's five-year-old marriage started showing some cracks in 2016 after the cheating rumors were confirmed by the actor's wife. From the look of things, those cracks seem to be the permanent type that will never go away no matter what you do. Within a short while, reports emerged that the aggrieved wife of Loyiso was already heading for divorce.
What was even more confusing was that Zandile who became the other woman cited in the divorce case is an older woman; six years older than Loyiso. Besides, Zandile Msutwana knew very well that her love interest was a married man and still went ahead to scatter his home.
Sources close to the actor's family said Zandile's case was far from being the first time that Luphiwo would catch Loyiso cheating as he had been involved in some illicit affairs in the past. The woman has since packed her bags out of the actor's house and according to her, she needs time and space to regain herself and focus on building her career. This was the last that was heard from Luphiwo thus, it is hard to say whether they succeed in mending their relationship or Zandile and Loyiso continued with their dalliance. However, there are sources who claim that their divorce has been finalized.
What fans failed to understand in all this was why Zandile would want to go all out and break a perceived happy union. What she aimed to achieve by her actions has continued to elude fans, especially as she already had something going with Kabomo Vilakazi before deciding to besmirch her reputation with another woman's husband. Even at the height of that entire fracas, Zandile never came up to confirm or refute anything.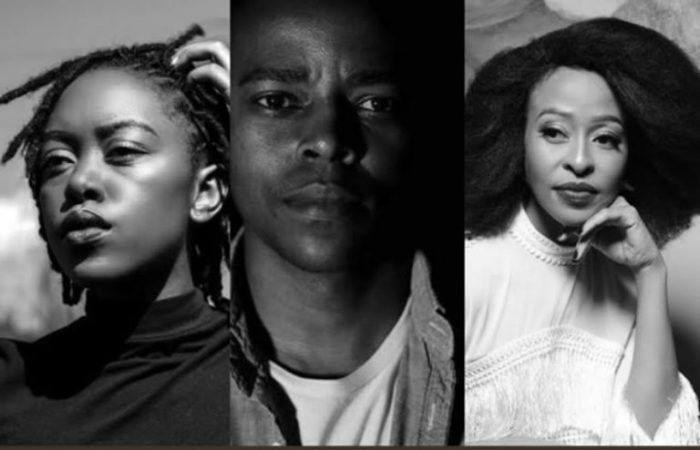 Loyiso's Insight Into His Alleged Affair With Actress Zandile Msutwana
People who know Loyiso MacDonald personally will attest to the fact that the Zabalaza actor does not take his personal life to the public arena, however, when rumors about his alleged affair with Zandile Msutwana refused to die down by 2020, the actor just had to clear the air. According to Loyiso, the reports about his love life that went viral were never original accounts but were culled contents from a 2016 report. Dismissing the whole sordid tale as false, Loyiso insisted that what happened was a result of speculations that went out of hand; it was unfortunate that his wife already concluded that it was true and thus, never gave him the chance to clear things up with her.
Loyiso went on to tell a tale of meeting a drunk journalist who gave him an insight into the modus operandi of reporters in South Africa, according to the journalist, when news writers don't have anything worthwhile to report, they can manufacture anything imaginable and it is all just for the clicks. Thus, he advised Loyiso not to entertain any hard feelings whenever he see things about him that aren't true. Besides, the SA actor also opened up about his marriage with musician, Luphiwo which according to him, was already on the way to disintegration when the alleged incident rent the air. He also revealed that they were making attempt to mend their relationship. Thus, we cannot categorically say that it was the cheating rumors that caused the end of his marriage.
The actor was ready to spill every single bean as he went on to reveal how he married Luphiwo as a young man of 24 while she was 22. One interesting aspect of his revelation is that it was his wife that made the first move on social media, Facebook to be precise and he fell for her. As their marriage advanced, they both came to the realization that they were actually two different personalities with completely different priorities but didn't view each other with dislike. From what is perceivable Loytiso was suggesting that their marriage ended because of differences of opinion.
Who Has Zandile Dated In The Past?
Zabalaza actress Zandile Msutwana is one SA woman that lives by her own rules irrespective of where the African society places the female gender. Though it is common knowledge that she has never exchanged marriage vows with any guy, the entertainer seems to be averse to sharing the content of her personal life with fans.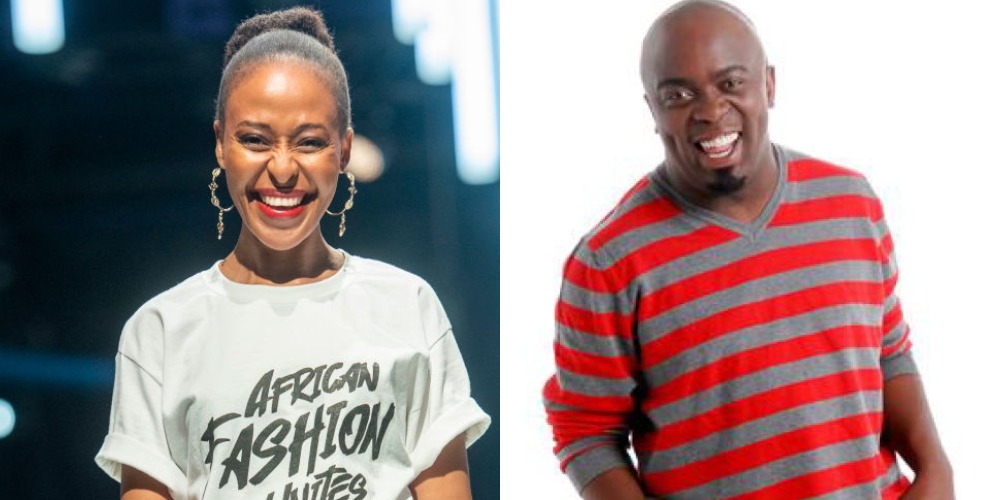 Apart from her purported affair with co-worker Loyiso, the actress' name has only ever been linked to one other guy Kabomo Vilakazi. Kabomo is a musician, writer, editor, poet, producer, rapper r, artist manager, and actor who was also featured on the set of Zabalaza. According to speculations, the duo hit it off when they met in the line of duty and stayed together for a while even before Loyiso came on the scene. Rumors had it that the actress dumped Kabomo for Loyiso. In fact, it was alleged to be a love triangle between Kabomo, singer Wanda Baloyi who happens to be his protégé, and of course Zandile.
Being the secretive person that she is, Zandile never deemed it necessary to make comments about the claims but when quizzed, Baloyi said she has never dated Kabomo but he told her that he was an item with Zandile. Kabomo on the flip side said he works with Zandile Msutwana and also functions as a producer for Wanda's albums but the whole dating claims were just rubbish. When he heard that Wanda already confirmed his dalliance with the actress, Kabomo replied that he doesn't know why she chooses to say that but it is all rubbish.
Since the Zanile/Loyiso saga, the South African actress has not surfaced on the love scene again, thus, fans have dismissed her current relationship status as single. but recently, she started posting the same photos with Tank Makhene.