If you are looking for the definition of cuteness and excellence in one pack, then think Zayn Malik. Zayn, as he is fondly called, became one of the top names in the music world after he contested in the British reality television music competition The X-factor in 2010. The singer was pretty young when he took his first step to pursue music professionally and while he wasn't the winner of the competition, it was a win-win situation for the talented crooner. He was later called back to form a band called One Direction. Subsequently, Zayn has continued to wax stronger in making a name for himself in the very competitive music industry.
Zayn Malik's Bio (Ethnicity)
The singer was born on January 12, 1993, in Bradford England. He got his origin as a Pakistani from his father but his mother is Irish, thus, Zayn Malik has a mixed ethnicity. Unfortunately, the union between his parents never lasted, they divorced when he was just six years old.
Zayn had his primary education at Lower Field Primary School and went to high school at Tony High School in Bradford, however, there are no details of his college education. Before he found love in music, Zayn once said he had an interest in studying English literature because he wanted to become a teacher but he later took courses on arts and started writing his own rap songs.
His passion for music drove him to The X-factor in 2010 and eventually, he became a member of the much-loved band One Direction which consisted of Niall Horan, Liam Payne, Harry Styles and Louis Tomlinson. Zayn was termed the bad boy of the group although he left in 2015.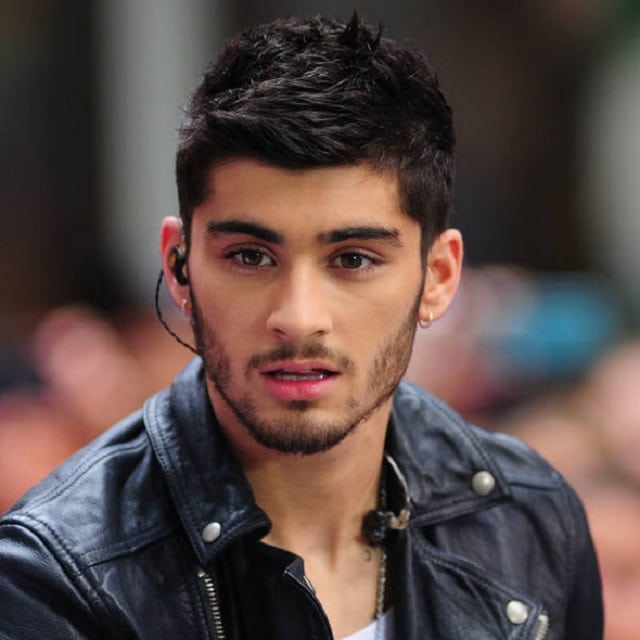 His Career
After garnering some popularity as a contestant on X Factor, Zayn released a song titled What Makes You Beautiful with his bandmates – the song topped the Uk pop music chart in 2011. The band later released their first album Up All Night which became one of the most sold in the Uk and USA. As Zayn's success became more prominent, a lot of record labels took interest in him, however, he finally signed with Sycomusic.
Zayn Malik's first solo album was titled Mind of Mine – it topped the game and became the number one song in most of the developed countries. He also ventured into the fashion industry and modelled for The business of Fashion's annual BoF500 index in 2016 and released a shoe line in 2017.
The Champ gets his inspiration from NSYNC and also loves the late legend Micheal Jackson. Apart from music, he loves boxing and he exercises a lot.
Family – Parents, Sister
Zayn Malik was born into a Muslim family where he's the second child. He has three sisters – Waliyha, Safaa, and Doniya. Doniya is the oldest among them. His dad is Yaser Malik and his mom is Patricia Malik. You can't list the singer's family members without enlisting his dog, Boris.
See Also: Whitney Houston Bio, Daughter, Cause of Death and Her Net Worth
Girlfriend, Is He Gay?
There have been a lot of controversies about Malik's relationship status. Some say he is gay while some others say he is not, well, let's set the record straight. So far, Zayn has never shown any traces of being gay. He has been in a couple of relationships with beautiful ladies like Geneva Lane, however, their relationship was a sweet-sour experience.
Zayn Malik went ahead to date Rebecca Ferguson and Cher Lloyd. He also had a fling with Stephenie Davis and later got engaged to Pierre Edwards in 2013, everyone taught their relationship was juicy but they broke it off in 2015. He is currently found in love with American fashion model; Gigi Hadid. They met in 2016 and there haven't been a lot of details about the progress of their relationship.
About the gay rumours, he has not confirmed or refuted the claims just yet
His Body Stats – Height and Weight
Zayn is a super hot dude who was ranked among The World's Sexiest Men on Glamour Magazine in 2011 and was voted the Best Dressed by British GQ in 2014. Again, on the MTV list of 50 Sexiest men alive, Zayn was ranked number six. He has his ears pierced and sports a killer smile. His unique structure stands at an amazing height of 5 ft 9 inches with a balanced weight of 70kg.