Zinzi Evans is most notable for being married to Ryan Coogler; the man famous for directing Marvel's Black Panther. Ryan's rise to fame came to be after he produced a feature film, Fruitvale Station in 2013. The movie helped him to win an award at the Sundance Film Festival later that year. He is also known for directing movies like Creed and Creed 2. Zinzi, however, isn't without talent even though it was her husband's talent that brought her to fame. She is a freelance American sign language interpreter, screenwriter, assistant manager, producer, and assistant director.
Biography of Zinzi Evans
Zinzi was born in Oakland, California, on the 18th of April 1985. She is of mixed racial backgrounds that include Filipina and African-American heritage. While in high school, Zinzi participated in several sports representing her school in cross-country racing, volleyball, and other high school sports. Zinzi led her school's team for three years and also emerged the winner at seven league championships. After she graduated from high school, she was admitted to California State University, Fresno, to further her education. She bagged a Bachelor of Arts in Communicative Disorders and Deaf Studies. She was also among the top cross-country runners that represented the Fresno Bulldogs.
Zinzi Evans also has experience in the world of movies. She worked as a sign language consultant in the movies, Rampage (2018), A Wrinkle in Time (2018), and Creed (2005). She was also the first assistant director as well as the associate producer in the 2009 short film Locks, which was directed by Ryan Coogler. Zinzi takes time to work on her life goals and spends her free time with her hubby. She once revealed in an interview that there was a huge difference between being busy and being successful and that one should always strive for the latter.
Her Parents and Siblings
Zinzi Evans was born to parents Zishan Evans and Maria Evans. She was raised with her numerous siblings; five sisters and one brother, in Oakland, California. While reports say they all seem to be doing very well in their respective professions, there isn't much public information on her family.
About Her Husband Ryan Coogler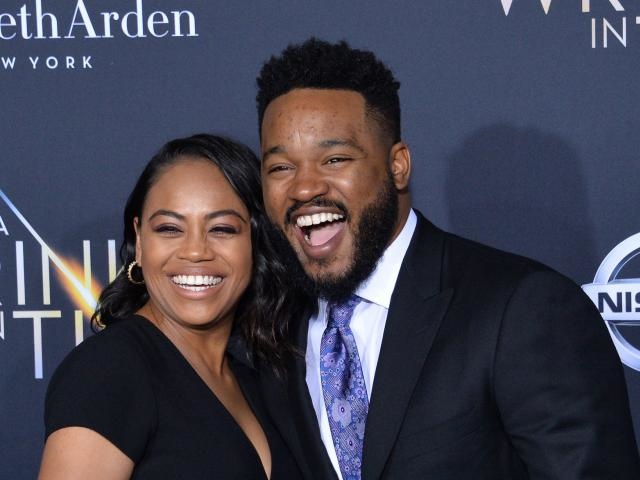 This story isn't complete without mentioning Ryan's part. His works have received significant critical acclaim and commercial success. In 2013, he was included on Time's list of the 30 people under 30 who are changing the world. His work has been praised by critics for focusing on ignored and stereotyped cultures and characters, most notably black people. He has worked as a counselor with incarcerated teens at San Francisco's Juvenile Hall, following in the footsteps of his father who is also a counselor.
What is Zinzi Evans' Net Worth
Zinzi Evans's net worth cannot be ascertained from our sources due to her low profile but we have it on good authority that her husband Ryan Coogler has a net worth of $14 million. He made his wealth from his endeavors at directing blockbuster titles like Black Panther and Creed.
Height and Other Information
This successful lady is of average height which is an ideal trait; she weighs 58 kilograms and stands at a height of 5 feet 6 inches. Zinzi loves to play volleyball, dance, and listen to music and her favorite sport is cross-country, as you can already tell. She was a scholar-athlete at the university so you can be sure she is an active sportsperson.
More Facts about Ryan Coogler's Wife
Zinzi was born in 1985, while her husband, Coogler was born in 1986; that means she's about a year older than her husband. They were both born and raised in Oakland, California.
The Black Panther movie moved Zinzi Evans and Coogler to tears after they learned how successful it was during its weekend premiere. On its opening weekend, the movie grossed about $242 million and broke the record for the biggest standalone superhero launch ever.
Evans holds a degree in Communicative Disorders and Deaf Studies from California State. She's an American Sign Language interpreter and has worked with the Deaf Counseling Advocacy & Referral Agency (DCARA). She is employed as a freelance interpreter and has even worked with Apple in software training for clients who are hearing impaired.
Black Panther had a direct impact on Ryan Coogler's perspective towards having kids as he has revealed that he wants to have girls with his wife. Zinzi said in an interview that he realized that he wanted to have daughters after working with Angela Bassett, Lupita Nyong'o and the rest of the female cast, who played very important roles in the movie.