Zlatan Ibile (Real Name: Omoniyi Temidayo Raphael, born 19 December 1994, Age: 28 years old) is a Nigerian rapper and singer. He is renowned for his dance skills and is especially known for popularizing the famous Zanku dance routine which has taken over Africa by storm. He is also widely known for his catchphrase, "Kapachumarumarichipaco".
Blessed with incredible singing, rapping, and dancing skills, Zlatan Ibile is a Nigerian entertainer who has become one of the most instantly recognizable faces in the Nigerian music industry. Over the years, he has risen to 'A list' status and is now fondly referred to as the 'King of Street Music'. Zlatan has churned out hit song after hit song since his career began and has won over many fans for himself as his career grows in leaps and bounds.
Summary of Zlatan Ibile's Personal Profile
Full name: Omoniyi Temidayo Raphael
Nickname: Zlatan Ibile
Gender: Male
Date of birth: 19 December 1994
Place Of Birth: Kwara State, Nigeria
Zlatan Ibile's Age: 28 years old
Ethnicity: African
Nationality: Nigerian
Zodiac Sign: Sagittarius
Sexual Orientation: Straight
Marital Status: Unmarried
Most Notable Work: Zanku, Bolanle
Education: Moshood Abiola Polytechnic
Famous for: Zanku dance routine, his catchphrase, "Kapachumarumarichipaco"
Zlatan Ibile's Instagram: zlatanibile_
Twitter: @Zlatanibile9
Life Began in Ilorin for Zlatan Ibile
Zlatan Ibile, whose real name is Omoniyi Temidayo Raphael, was born in Ilorin, the capital city of Kwara State in Nigeria. Reports also show that the singer has family roots in Ekiti State. He was welcomed to the world on the 19th day of December 1994 and is now 28 years old.
The singer chose Zlatan Ibile as his stage name because of his love for the popular Swedish football player, Zlatan Ibrahimovic. According to him, while growing up, he wanted to play football and had a Zlatan jersey which he always wore around. Soon, everyone started calling him 'Zlatan' and the name stuck. Zlatan grew up in Ilorin where he was raised alongside his siblings by their parents. It was here that he spent his early years.
Zlatan's Father is A Pastor
Interestingly, Zlatan Ibile's father is an evangelical minister. This comes as a surprise mainly because of the singer's style of music which does not conform to Christian standards. It was Zlatan himself who revealed that his father is a pastor with the Redeemed Christian Church of God and that his mother is also a fervent Christian woman as well.
Zlatan's revelation caused a stir among fans who were surprised that the singer had that kind of religious background. According to some of them, Zlatan should have been a gospel singer and not a 'street' musician. However, it is certain that Zlatan is very good at what he does and is apparently doing the right thing where he is.
Who Are His Siblings?
Not much is known about who Zlatan Ibile's siblings are or what they do for a living at the moment. However, the singer once revealed, during an Instagram live chat, that he has a sister who is now a graduate. He also revealed, during the chat, that she is not doing too well financially and that he is now the breadwinner of the family. Apparently, his immense success as a musician is good news for his family members who now look to him for some respite from financial woes.
What Zlatan Ibile's Early Days Were Like
Zlatan Ibile has always told everyone who cared to listen that he grew up very poor. His early days were marred by poverty and his family suffered as a result of it. According to him, his parents were poor and lived from hand to mouth. It was tough for the entire family and feeding was mainly a problem at the time. The singer also explained that poverty was something that ran in his lineage. In fact, he revealed they were so poor that no one in his lineage had bought a brand new car before.
My mama too suffer My papa too suffer

— #WorldPresident 🌎 (@Zlatan_Ibile) March 13, 2020
He Grew Up A 'Church Boy'
Zlatan Ibile has also explained that as a child, he grew up a 'church boy' because he was always in church taking part in one activity or the other. This information is not surprising at all mainly because of his father's job as a pastor. As a pastor's son, it was expected that he was always taking part in church activities.
According to Zlatan, he was always found in the church back in the day. During this time, he was one of those playing drums for the church choir. He enjoyed this very much as it was one of the reasons why he started loving music in the first place.
He Studied Business Administration in College
When Zlatan Ibile finished secondary school, he could not further his education for some time because of a lack of funds. Eventually, his father had to sell some properties to enable him to go to school after he gained admission in 2014 to the popular Moshood Abiola Polytechnic in Ogun State.
Zlatan studied Business Administration at Moshood Abiola Polytechnic and later graduated with a national diploma from the institution. It is not clear if his knowledge of business administration has effectively helped him navigate his way through his music career.
Zlatan Ibile Did Several Menial Jobs Before Fame Came Calling
Zlatan Ibile is rich now and can afford the many luxuries of life but before all this, life was hard for the Kwara-born singer. Like we have explained already, Zlatan grew up poor and this meant that he had to work harder than kids his age to survive and navigate through life.
In an interview he had with BBC Pidgin, Zlatan revealed that he did different menial jobs before fame came knocking on his door. The singer explained that some of the menial jobs he did back in the day included bricklaying and grass-cutting. He also revealed that he worked in cold rooms and took part in gambling just to have some money to feed himself. He had it very rough at the time.
According to Zlatan, at some point in his life, he had only one trouser and two shirts which he had to wash and wash again due to too much usage. He also had to squat with friends a lot as he could not afford a house of his own when he left home to pursue his life calling.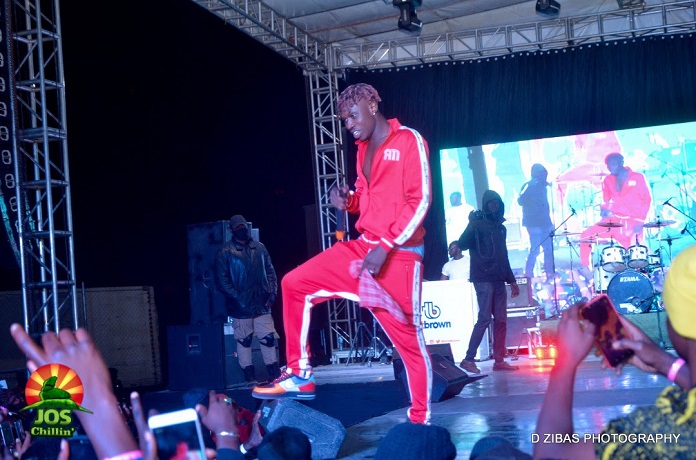 Zlatan Ibile's Incredible Journey As A Musician
Zlatan Ibile has had an incredible journey as a musician since he started his career. Today, he is a heavyweight in the industry even though music was not his first love. At first, Zlatan wanted to be a football player but that was not to be.
The first place Zlatan began to fall in love with music was in the church where he played drums for the choir. However, even though he loved playing drums, making music professionally was not something he saw himself doing in the future. Eventually, he got the urge to start making music professionally after having an encounter with one of his friends.
According to him, he had just finished secondary school and was still trying to get into a higher institution when he bumped into his friend who was on the way to a music studio to record music. It was at this point that Zlatan, who was struggling to find himself at the time, made the realization that he too could be a musician. He figured out that if his friend, who was not hugely talented, could have the guts to record songs, he too could aspire to become an important music figure. Zlatan thus began following his friend to the studio and started understanding the basics of making music.
He Won A Music Competition
In 2014, when Zlatan gained admission to study business administration at Moshood Abiola Polytechnic, he had already made up his mind to become a musician. As fate would have it, just a few months after gaining admission to the polytechnic, he took part in the "One Mic Campus Tour" music competition which was sponsored by Airtel and emerged the winner. He won the grand prize which was a brand new car.
Zlatan would later reveal that by winning the car, he became the first person in his lineage to own a brand new car. The win excited him so much that he vowed to do more and make it big in the music industry.
His Early Days In The Industry
The early days in the music industry were hard for Zlatan Ibile who had to start from the very bottom, rising slowly through the ranks. In 2016, he released his single "Odun Yi" which got him some praise from his immediate neighborhood. The next year in 2017, he put out another single "Omoge" which also got some more applause. However, at this time, he had not gained national recognition. In fact, according to Zlatan, he had some stomach-churning experiences, including DJs not letting him perform at shows because he was new and not allowing him to finish performing. However, he kept his head up and kept moving.
"My Body" Put His Name On People's Lips
Later in 2017, Zlatan began to make buzz nationally when he recorded and released "My Body", a single in which he featured the rave-making Nigerian rapper, Olamide. The song caught attention especially because of Olamide's presence in it. The collaboration went a long way in introducing Zlatan to a wider audience that fell in love with his style and was eager to learn more about him. It gave Nigerians a chance to see Zlatan's raw talent and his potential for becoming the 'next big thing'.
As "My Body" continued to rise in popularity, record label owners began to take interest in Zlatan, and eventually, Lawrence Irabor, the co-owner of Alleluyah Boiz Entertainment (A.B.E.), offered Zlatan a record deal and signed him to their record label in 2018.
"Zanku" Gave Him Bragging Rights
Zlatan Ibile got many more Nigerians talking about him in 2018 with his incredible feature in "Able God", a single by Nigerian singer Chinko Ekun. The song became a massive hit and Zlatan's popularity soared. However, the best was yet to come as he later released his single, "Zanku (LegworK)". The song became hugely successful, becoming some kind of national anthem because it was on every lip in Nigeria. He also introduced a dance routine of the same name to accompany the song. The Zanku dance routine quickly became a viral trend and is now one of the most popular dance routines in Africa. Zanku gave Zlatan bragging rights as one of the "shakers" and "movers" in the industry.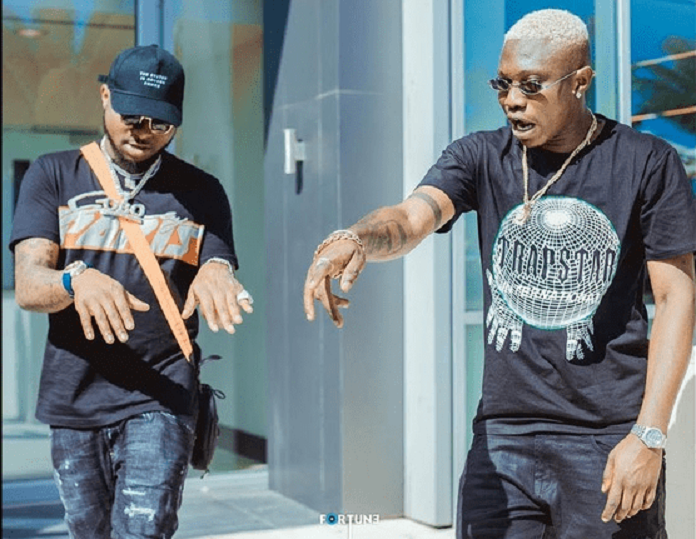 Later in 2018, he released the single "Osanle" featuring Nigerian pop royalty, Davido. The song also did well, finding huge acceptance by fans.
"Bolanle" and "Yeye Boyfriend" Proved He Was Not A Fluke
In 2019, Zlatan Ibile was already a popular name in the Nigerian music industry. His life had turned around completely. However, people were not sure if he was a fluke or not. Some felt he may fizzle out as quickly as he came but that did not turn out to be the case.
Before the year ran out, he put out the single "Bolanle" which became a monster hit, proving he was not a fluke at all but was here to stay. He also got featured in the song "Killin Dem" by popular singer Burna Boy before going on to put out "Shotan", a single in which he featured Nigerian pop queen, Tiwa Savage.
Zlatan was obviously having a great year. He eventually rounded up 2019 with the single "Yeye Boyfriend" which went on to become one of the most popular songs of that year. He has since gone on to release other banging hits, including "The Matter", "Unripe Pawpaw" and others.
Zlatan Has Won Different Awards For His Music
In the course of his career, Zlatan Ibile has won different awards. In 2019, he won the Best Collaboration Award at The Headies for his work with Burna Boy in the song "Killin Dem". The same year, he won three African Muzik Magazine Awards for Best New Act, Best Collaboration (Killin Dem), and Song of the Year (Killin Dem).
He Now Owns His Own Record Label
I'm a different breed !! Say hello to the CEO of ZANKU REC pic.twitter.com/02OVG8Bjzh

— #WorldPresident 🌎 (@Zlatan_Ibile) January 1, 2020
Zlatan Ibile is now the owner of his own record label. On 1st January 2020, the Zanku singer took to his social media pages to announce that he had launched a new record label called Zanku Records.
This was a big move that was applauded by many fans. It showed how incredible Zlatan's journey had been in the music industry as he climbed from the lowly depth to the zenith of success. At the time of launch, the record label did not have any signings. However, this was soon to change.
Weeks after launching his record label, Zlatan Ibile announced the signing of new artists to the label. The artists include Oberz, Papisnoop, and Jamopyper. He also signed a Videographer / Cinematographer as well as a Music Producer, and a PR Consultant.