Hate her or love her, Zodwa Wabantu is one of the most interesting South African celebrities who seem to always have fun courting one controversy or the other. The 38 year old has drawn almost as much controversy for her pantless dancing as for her love for dating men that are much younger than her. In the recent past, she has come close to getting married to one of her Ben-10 lovers, as she fondly calls them, before she called it off to go with someone else that is even younger. She loves these men for the adventure she gets from them among other things.
All through her known dating life, Zodwa has only been with an older man once. What makes this even more interesting is the idea that he might be the father of her only son.
The Singer is 38 Years Old
The South African socialite and dancer was born Zodwa Rebecca Libram on the 30th of October 1985 in Soweto, which means that her age is currently 38. She was partly brought up in Soweto before later moving to Durban where she now resides.
Throughout her childhood, Zodwa faced so much poverty and at some point, it became hard for her to eat. Her childhood got even harder after she lost her mother when she was just 11 years old. Because she did not know who her father was, the responsibility of raising her after the tragic passing of her mother fell on her grandmother.
The pantless dancer has since revealed that she grew up with different people and in different places without anywhere to really call home. She once worked with a debt collecting company as a collection agent before she became an overnight star after her dance at Eyadini Lounge in Durban hit social media. She is now signed to the record label of DJ Tira.
Zodwa Wabantu Dates Younger Men Because of the Thrill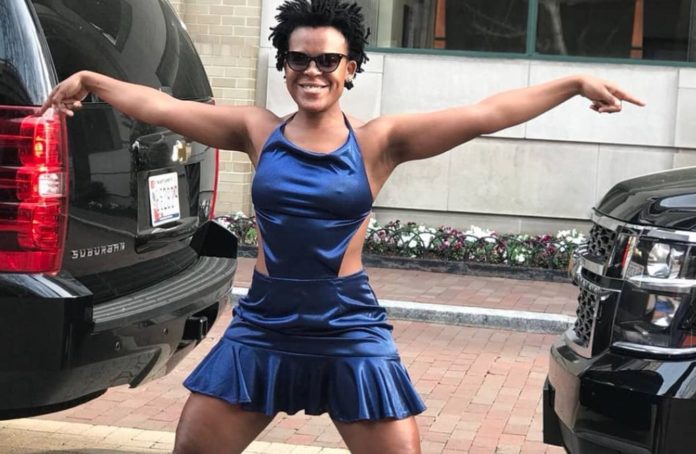 While many things could be debated about the dancer, one thing that no one will bring to question is Zodwa Wabantu's love for adventure. This is one of her main driving forces for going after much younger men whom she describes as her Ben 10s.
According to the controversial dancer, she always prefers these men because unlike the much older folks, they have their lives very much ahead of them. More than that, however, she believes that they are more ambitious, adventurous, and outgoing. The story becomes different when it comes to her as she believes she has lived her life, hence she prefers the younger men with their lives still in front of them.
Zodwa has as a result of her preferences been accused more than a couple of times of preying on the younger men, with some calling her a pedophile or predator. She, however, makes it clear that she is not bothered by what people say about her and anyone who has a problem with that can file a case. She claims that she buys things for them and they want her that's why they come for her.
One more reason why she loves younger men is that she loves attention and much more than dating older men, younger men seem to be good at helping her get the attention.
Her Most Notable Relationship was with Ntobeko Linda Whom She Almost Married
Among the young men that Zodwa Wabantu has dated in the past, Ntobeko Linda seems to be the most popular because of the drama that followed the relationship before it finally came to an end.
Born in 1993, Linda is significantly younger than the dancer, by 8 years to be exact, but that was just one of the reasons why she loved him. Linda is a photographer and aspiring actor who graduated from Rossburgh High School. His first taste of fame came after he started his relationship with the dancer. Everything seemed to be going well for the couple and in 2019, when Linda was 24, Zodwa went on a knee with a gold ring and proposed to him.
Not only did she propose to her Ben-10, but the controversial dancer also went on to buy herself her own engagement ring. She also revealed that she had already paid lobola for him. The five-year relationship eventually came to an end close to their wedding date when the dancer came out to state that she was no longer happy and had decided to free Linda and allow him to continue growing.
When Linda was contacted to give a reason behind the breakup since Zodwa did not reveal more, he stated that she would be in a better position to explain as she knew the truth.
Vusi Buthelezi Became Her Next Ben 10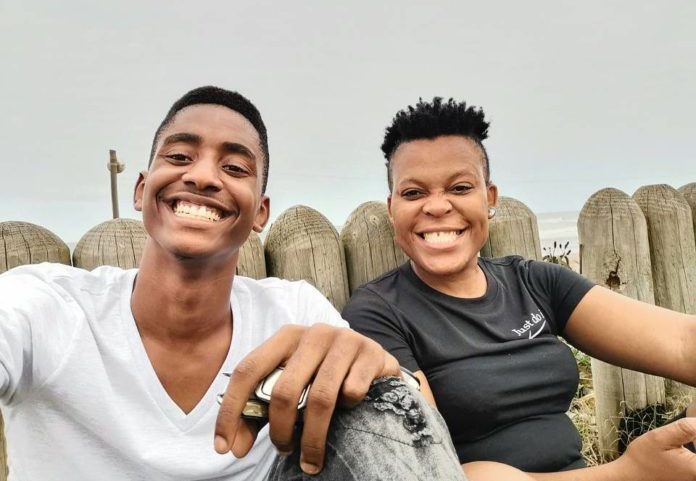 Just like the first younger man that she dated, Vusi, who is 11 years younger than she is, was not popular when he started dating the dancer. A Durban University of Technology student, he also doubles as a model and entrepreneur.
Zodwa Wabantu started dating Vusi after her much-publicized relationship with Linda came to an end in 2019. Just as it was with her former lover, she did not hide the relationship, neither did she make it a secret that she was spending money on the young man who was only 23 years old at the time.
By 2020, Vusi got fed up with the relationship following a disagreement he had with her and called it off. Zodwa later accused him of being a fraudster who used her name to get a contract and an Audi R8 car. Vusi has since moved on with a new girl whom he has no problem displaying for all to see on social media.
Zodwa Allegedly Has A New Ben-10 Named Thuthuka Zindlovu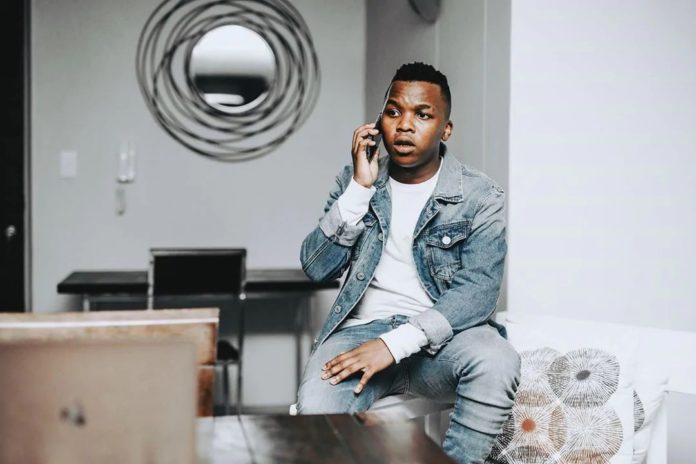 Not too long after her relationship with Visu met its fast end, the dancer allegedly moved on to a new man named Thuthuka Zindlovu who is reportedly 13 years younger than she is. Speculations that the two might be dating was triggered by Zodwa herself after she made a post on social media with the caption, "Meet my main d*** Dlala". There are, however, those who believe it is possible that the two are not dating.
Thuthuka Zindlovu is a DJ who is said to have worked with some big names, including Babes Wodumo and DJ Tira.
The Only Older Man Zodwa Wabantu Has Openly Dated was Khanyi Mbau's Husband
Interestingly, the only man that Zodwa Wabantu has openly dated who was older than her was Mandla Mthembu. Zodwa got into a relationship with him even before she started publicly dating younger men. The relationship was, however, controversial because at the time they were dating, Mandla, who was divorced from his first wife, was still married to his second wife, the socialite and actress Khanyi Mbau.
According to the Mbau, she believed that her husband was very much in love with Zodwa more than he was with her because they did not seem to have anything in common. More so, it was believed that Zodwa also had genuine feelings for Mthembu who was at the time a millionaire but has since ended up broke and homeless.
Zodwa Wabantu had her only son Vuyo while she was still seeing Mandla Mthembu whom she revealed might as well be his father. Vuyo was born around the same period as Mbau's daughter with Mandla. Years after both women had dated the former millionaire, Zodwa and Mbau sat down to talk about the possibility of Mandla being the father of Zodwa's son on her show titled Zodwa Wabantu Uncensored.
The dancer claimed that she wanted to find out if the man she had a relationship with for more than three years was the father of her child, for the sake of the two kids involved. Mbau asked for a photo of Vuyo and after seeing it, believed there was a possibility that her ex-husband was the father of the boy.