Zonnie Pullins is the father of Zonnique Pullins, a singer and reality TV star best known for her work with the group OMG Girlz. Zonnie Pullins, who is also referred to as Zeboe, was once in a relationship with Tiny Harris, who is the mother of Zonnique Pullins.
Zonnie is believed to have had a successful career in music but has managed to keep a low profile in the media, which has led to much speculation about him and his relationship with his daughter. The bulk of information on him is based on his relationship with his daughter Zonnique and his ex, Tiny Harris.
Zonnie Pullin's Bio
AGE: 52 years old

BIRTHDAY: May 16, 1971
BIRTHPLACE: Atlanta, Georgia, U.S.A
BIRTH SIGN: Taurus
ETHNICITY: African-American
How Old is Zonnie Pullins?
Zonnie Pullins was born Zonnie Edward "Zeboe" Pullins on May 16th, 1971, which makes him 52 years old. He has not been as active in the public eye as his daughter, Zonnique, and as such there is not a lot of information available on him. It is known that he was born in Atlanta, Georgia, U.S.A, but it is hard to know anything about his early life, his parents, siblings, and the schools he attended.
Zonnie Pullins was with Zonnique's Mother For About Six Years
As stated earlier, there is not a lot of information on Zonnie Pullins' life. He prefers to lead a quiet life away from the media and what is known about him is due to his connection with his ex-partner and daughter who are very popular.
Due to the paucity of credible information, it is difficult to ascertain if Zonnie was ever married in the past. Nevertheless, it is on record that he dated Tameka 'Tiny' Cottle between 1992 and 1998. It was during this period that they welcomed their daughter Zonnique before going their separate ways.
Moreover, even though they had their baby in 1996, they didn't part ways until 1998. Tiny was also said to have moved on with her current husband – T.I. when Zonnie went away to prison for a few years.
Zonnie Pullins Has a Good Relationship With His Daughter Zonnique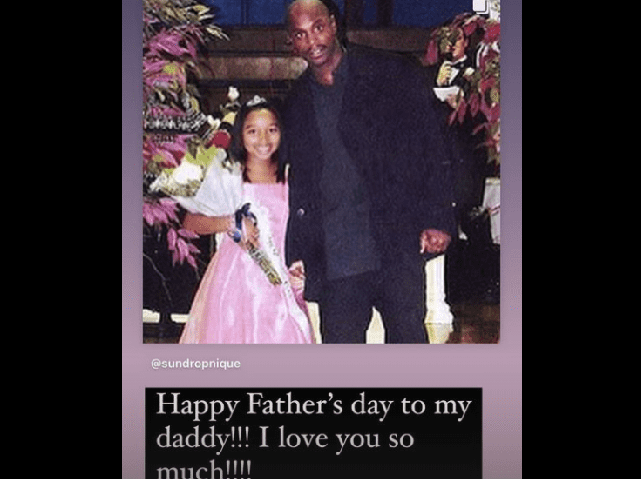 Zonnie Pullins is the biological father of Zonnique Pullins, and their relationship has always been strong. In spite of Tiny Harris having a different husband, Zonnie has remained a part of Zonnique's life since birth, and they share a close father-daughter bond. Zonnie has been supportive of Zonnique's music career and has been seen attending her concerts and shows.
Zonnique has mentioned in interviews that Zonnie is an important figure in her life and has inspired her to pursue her passion for music. Zonnique has also shown her love and admiration for her father on her social media handles. In a Father's Day post, she expressed her gratitude for having such a wonderful dad and praised him as one of the best fathers in the world.
It's clear that Zonnique and Zonnie share a close, loving relationship built on mutual respect and admiration. While Zonnie Pullins may not be as well known as his daughter in the music industry, he has been a constant source of love and inspiration, supporting her daughter in all her endeavors.
Does Zonnie Pullins Have Other Children?
Yes, he does. They are Zonnie Jr and Zoey Pullins, who he has with his current partner.
Zonnie Pullins has managed to maintain a relationship with his daughter and this is in spite of her being the stepchild to another much famous man. The fact that he is a private person means that it is hard to know if he has other children with other women. There have been rumors of him being engaged to a woman called Cheryl who he was said to have married later. It was with Cheryl that he welcomed these two children who are Zonnique's stepbrother and sister.
Moreover, Zonnique also has a number of siblings from her mother's relationship with TI. The two have 3 children together and Tiny is the stepmother to 3 of the rapper's children from another relationship.
Zonnie Pullins Found Love Again With Cheryl Redmond Pullins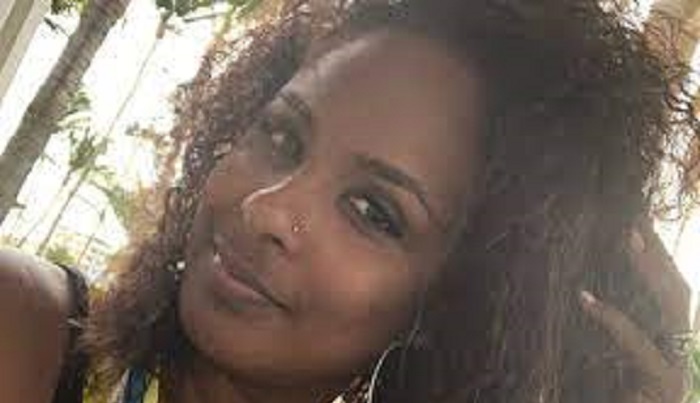 When Zonnie returned from prison and discovered that Tiny had already moved on with another man, he had no choice but to move on with his life. Despite this, he maintained his relationship with Zonnique. Zonnie soon moved on to date Cheryl Redmond. It is unclear if the duo actually got married and had a ceremony but they have been together ever since and even welcomed two children together (Zonnie Jr. and Zoey Pullins).
Zonnie Pullins' Current Partner is a Tech Guru
Asides from the success of her husband, his ex-partner, and her stepdaughter, Cheryl Pullins is a successful woman in her own right. She attended Georgia Southern University where she graduated with a Bachelor's Degree in Computer Science in 2002.
Upon her graduation, she launched her career in the tech world and began to work her way to the top. She started as a Software Engineer with Verisign. She was with them for two years working on Bill Presentations and Enhancements.
In 2004, she joined Cox Communications as a Software Engineer but soon began to work as an Analyst. Her career progressed to the position of Release Manager and then Technical Project Manager. She worked in the company for twelve years before moving on to greater things in 2016.
She then worked as a Senior Project Manager for InterContinental Hotels Group before working as a Delivery Optimization Manager at Daugherty Business Solutions. She is also a certified Project Management Professional.
Asides from her successful career, Cheryl is quite loyal and isn't afraid to defend herself and her man. Sometime in 2016, T.I., who is Zonnique's mom's current husband, posted a couple of cute pictures with his kids while on vacation in Nicaragua. The one with Zonnique was captioned "Mines" and this didn't sit well with Cheryl.
Cheryl then took to the gram and posted a picture of T.I. with his daughter, Deyjah Harris, and Zonique with her father Zonnie trying to make a point about who belonged to who.
Tiny then responded in the comments section that T.I. was there for her daughter when Zonnie was not. She posted a lengthy comment about how T.I. took care of Zonnique from the time she was 5. And that even after Zonnie came home from prison when Zonnique was about 11 or 12, he didn't step up to his responsibilities.
Cheryl, who isn't the type to cower in the face of a confrontation, lashed back that Zonnie was still the one who paid Zonnique's tuition and mortgage after he came home. She also revealed that they refused to pay for Zonnique's food when they ate at T.I.'s restaurant- 925 Scales. She accused Tiny of covering her partner's mistakes.
What Zonnique Pullins' Dad Does For a Living is Not Known
As previously mentioned, Zonnie Pullins is not as well-known as his daughter, Zonnique Pullins, who is a musician and also the stepdaughter of one of the biggest stars in the music industry, TI. In spite of this, Zonnie has managed to make a living and care for himself. The source of his income remains largely unknown as he is not a very famous man and obviously likes to keep his private affairs, private.