Carol Held Knight is the ex-wife of Neil Armstrong, an astronaut and aeronautical engineer who broke world records to become the first human to step his feet on the lunar surface. Carol Held Knight, who was born in 1945, married Armstrong, her second husband, in 1994, five years after divorcing her first husband. 
Despite becoming a popular figure following her marriage to the famous astronaut, several details of Carol Held Knight's life remain unknown to many. Join us as we take an expository ride through the life of the space hero's wife.
7 Facts About Neil Armstrong's Wife, Carol Held Knight
1. Carol's first husband died in a plane crash
Neil Armstrong was not the first man to marry Carol Knight. She initially married Ralph Knight a Cincinnati construction company owner. In 1989, Ralph was involved in an air crash. Although he miraculously survived the accident with a high chance of making it, he later died of complications including a massive stroke that arose from an undiscovered blood clot aged 49.
2. She met Neil Armstrong on a blind date
Carol Held Knight met Neil Arnold Armstrong for the first time in 1992 when the duo sat adjacent each other during a golf tournament pre-game breakfast. The close sitting arrangement was secretly made by a mutual friend couple, Paul and Sally.
The blind date, however, yielded no much result at first as Knight suffered a level of discomfort sitting around and talking with Armstrong considering the latter's height of fame. The two however later became friends a couple of weeks later after Neil gave Carol a call. The day he gave her the call, Carol was about cutting a dead tree in her home with her son, and she told Neil. He took a 35-minute ride to her place and helped her do the job! After about two years of courting, they married in 1994
Prior to meeting and marrying Carol Held, Neil Armstrong divorced his first wife, Janet Elizabeth Shearon. Neil married Janet in 1956 and their wedlock lasted for 38 years. However, before getting a divorce in 1994, the duo parted ways in 1990 with Shearon citing emotional withholding on the part of Armstrong as the major reason for their separation. Janet Armstrong died in 2018.
3. Knight Became Neil Armstrong's Wife the same day the "Trial of the Century" Murder occurred!
For the likes of Carol Held, June 12, 1994, holds a good memory. On this day, she wedded Neil Armstrong in Ohio, U.S.
However, for families like the Browns, the Goldmans and the Simpsons, it continually holds a memory of night and tears. Nicole Simpson, ex-wife of popular actor and retired American footballer, O.J Simpson was mysteriously murdered alongside a friend, Ronald Goldman in Brentwood, Los Angeles on June 12, 1994, a case whose long-spanning but unsolved hearing (with O.J Simpson as the defendant) became tagged the "Trial of the Century".
4. Carol was 15 years younger than Neil Armstrong
Carol Held was born in 1945 to Victor Held and his wife, Rosario Cota. Neil Armstrong, on the other hand, was born in 1930. At the time of their wedding, Carol was 49 while Neil was 64. The wide age difference, however, never stopped them from getting on well. Their marriage lasted for the rest of the latter's life who died of heart surgery complications in 2012 aged 82.
5. Carol would have nothing to do with Armstrong's space hobbies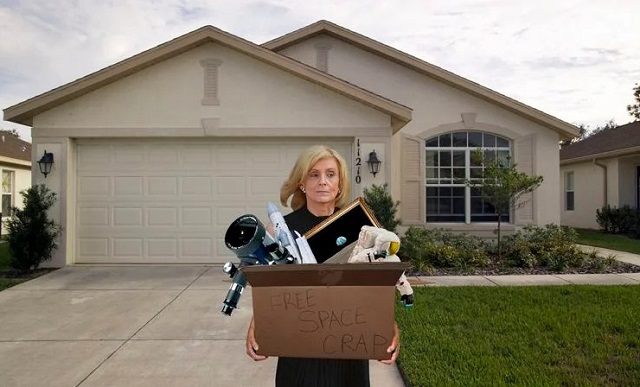 Despite the love and close bond that existed between Knight and Armstrong throughout their relationship, the former never developed a likeness for the latter's hobby – space exploration and things associated with it. Few months after Neil's death, Carol got rid of all the astronautical crap around the house because she does not relate to them at all. They were all in fact, "useless" to her.
6. She is presently keeping a low profile
Following their marriage, Carol and Neil built a new home in California. After living therefore many years, they moved to another home located in Indian Hill, Ohio. It was at their Indian Hill home that Neil spent his latter years. Following his death, widowed Carol has continued to live there, leading a quiet life.
7. Carol Held Knight's kids
Carol did not have any children with Neil Armstrong. She, however, did have some from her first marriage. With first husband, Ralph Knight, Held had two kids – a son and a daughter named Molly and Andrew. The two were born in the mid-1970s as they were respectively 15 and 14 at the time their father died in 1989.
In addition to her biological children, Carol got two stepchildren through her marriage with Neil: stepsons Eric (born 1957), and Mark (born 1963). Eric and Mark are Neil Armstrong's children with his first wife, Janet Shearon.
While Knights biological kids are living their lives away from the limelight, her stepsons, Eric and Mark have made a number of media appearances, especially after the release of  First Man (2018), a biographical film based on Neil Armstrong's real-life story.