Michael Bolwaire is a 35 year-old American exotic dancer, actor, and entrepreneur with a net worth of $5 million as of 2023.
Bolwaire was an exotic dancer before he appeared on Vivica Fox's Black Magic reality television show, which endeared him to many of the show's audience. His breakout role was in All the Queen's Men (2021) – a television drama series produced by Tyler Perry, and he has also featured in a few other films and television series as well. He is 6 feet or 183 centimeters tall.
Michael Bolwaire's Age
Michael Bolwaire is currently 35 years old. He was born on April 30, 1988, in Cleveland, Ohio, in the United States of America. He has not divulged much information about his family members, except for the fact that he ran away from home when he was 14.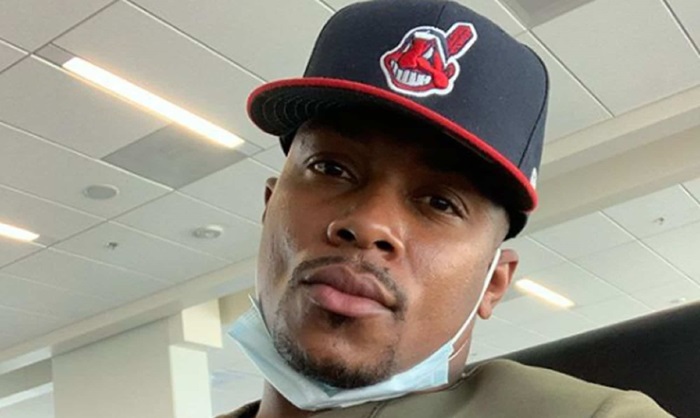 Michael Bolwaire's Net Worth
Michael Bolwaire's net worth is $5 million as of 2023. Apart from his fledgling acting career, he is also a reality television show star. He has featured in a couple of films and television shows over the years, and his earnings from his acting career have contributed significantly to his present net worth.
He is also an exotic dancer, which was probably the job he had that got him into the limelight. It is not clear how much he earns from his exotic dancing venture, but it might be substantial as he is quite popular with the ladies. He also owns his own clothing line that makes clothes for men. He also has a Bath and Body line called Bo's Bath and Body Signature collection – which produces bath salts, scented candles, and body lotions.
Michael Bolwaire's Movies and TV Shows
Michael Bolwaire used to be an exotic dancer before his skills caught the attention of popular American actress Vivica Fox, who invited him to be a part of her reality television show called Black Magic, a TV show for male exotic dancers. His performance on the show brought him to the attention of many people, and his acting career took off from there.
He starred in his first film, titled Chocolate City 3: Live Tour (2015), and he featured in his next film, Kinky (2018), as a personal trainer. He played the role of an off-duty cop in the television series Unsolved: The Murders of Tupac and the Notorious B.I.G. (2018). His breakthrough role was in All the Queen's Men (2021) – a television drama series produced by Tyler Perry, in which he played the role of Doc. He also appeared in a single episode of a television series called Genius.
Who is Michael Bolwaire's Wife?
The identity of Michael Bolwaire's wife is not known. He announced his marriage to the world in a very unusual way. On October 2, 2022, he posted a picture on his Instagram handle in which he was holding the hands of a woman who had a wedding ring on her finger. He then used the opportunity to inform his fans that he had just recently gotten married.
To date, he has not revealed the identity of his wife, and information about her is unknown presently. He may have decided to keep her identity private to protect her from prying eyes or threats. He has also revealed that he also has a son, and just as he has decided not to reveal the identity of his wife to the public, information about his son is also being kept private by him.
What is Michael Bolwaire's Height?
Michael Bolwaire's height is exactly 6 feet or 183 centimeters or 1.83 meters as of 2023. He is muscular and well-built. It is worth noting, though, that his well-built stature does not make him look as tall as he truly is, as his muscles and six pack seem to take all the attention from his height. His current weight is also 80 Kilograms or 176 lbs.